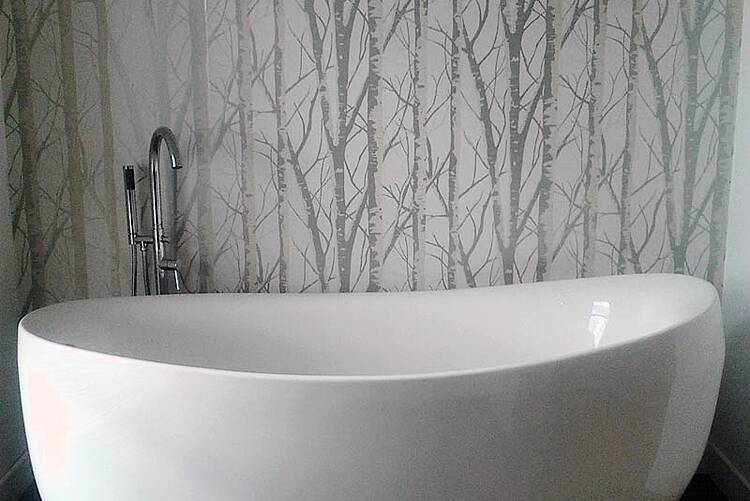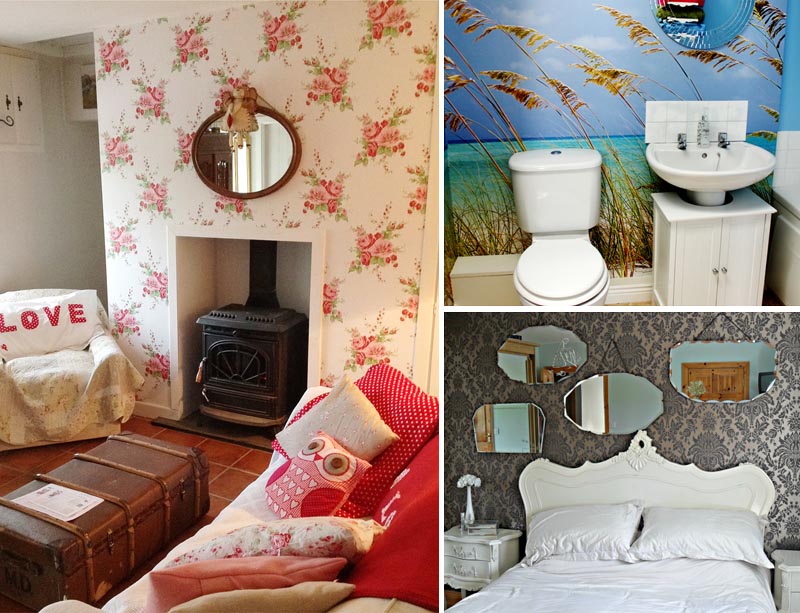 Were you checking out the entries in our recent Feature Walls competition with Wallstickers.ie? Walls big and small, elaborate, baroque, colourful and simple were uploaded, shared and voted on by readers during the month of September. We had a fantastic prize of a voucher worth €250 to spend on Wallstickers.ie to give away and our lucky winner was Cariona Hurson, whose clean, contemporary bathroom stylings (top) unanimously wowed our editorial team. "I love the composition of this shot," said one staffer and another appreciated the use of materials, tones and quality fittings, making Cariona's entry a very worthy taker of the top spot.
We had tons of great walls to swoon over and we wanted to give some love to three more that we felt deserved a little more recognition. Above left, you can see Michelle Fallon's country cottage chimney breast. "This is the wall in my sitting room," Michelle told us, adding that it was "a wall I look at every day, a wall that was previously dull and boring but now it's so bright it makes me smile every day."
Joanne Halligan's photo-realistic loo was another that caught our attention. "This is my bathroom and its so relaxing to have a bath and feel like you are outdoors," she told us.
Lastly, we felt (another!) Joanne also deserved some praise for her arrangement of vintage mirrors which complement her French country-style bedroom perfectly.
Congrats and thanks to everyone who entered - you can see all our contestants here.