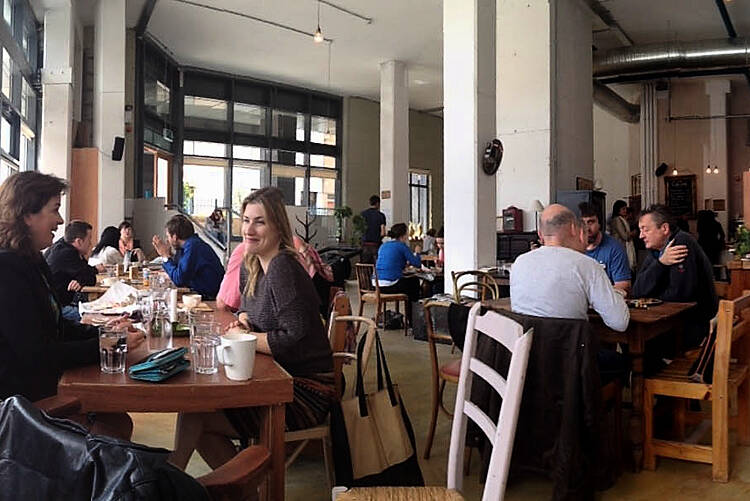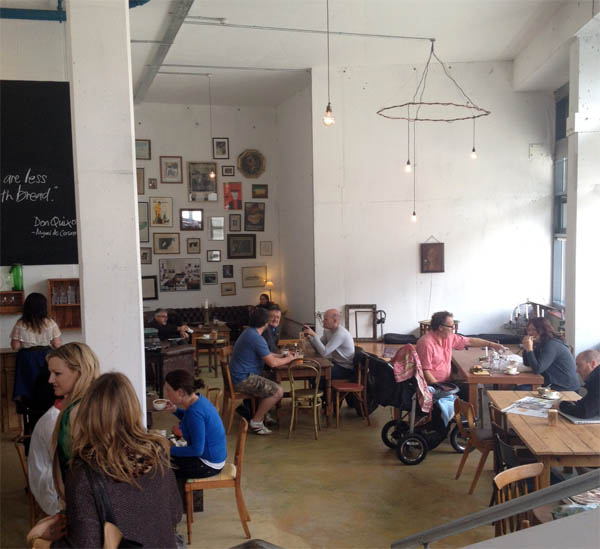 Earlier the team took ourselves off to the new - and nearby Fumbally - located on Clanbrassil street. As we're on Francis street, we're practically neighbours so it was a short stroll and that's always appreciated when there are rumbly tummies to be fed. A big, airy industrial space, we immediately appreciated the decor touches The Fumbally peeps have used.

Big old-skool board tables for large groups, mismatched chairs, panels of vari-sized pictures and whitewashed walls give this space a distinct hipster vibe. And right enough, we did spot the Retro Rumage and Designgoat dudes in there while we ate. Hip Dublin PR agency Thinkhouse are HQd around the corner too, so this little spot has definite in-the-know credentials.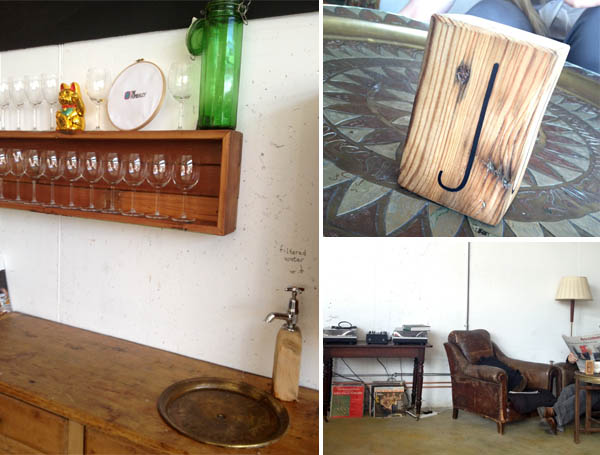 Design touches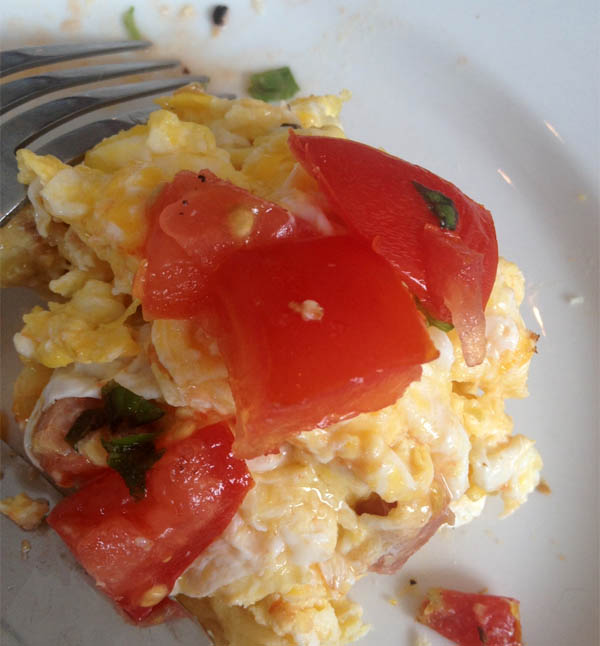 Eggs and bacon at The Fumbally
Speaking of that, what did we nom on? Delicious eggs and bacon with tomato and basil on toast for €6.50 were pronounced delicious but the real hit was the falafel wrap. At just a fiver, this was a beast of a lunch. Two team members plumped for this over-stuffed treat and couldn't finish it, so a word to the wise: on a budget and big-bellied? Get the falafel.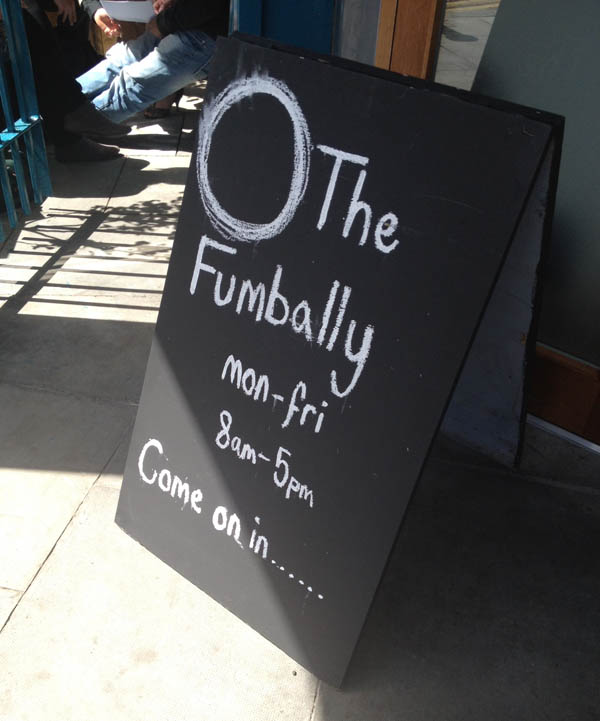 Prices are great for lunchtime eats, there's easy access to water mid-floor and six of us chomped for about €43 - that inculded a couple of coffees and a tea. Not bad, we reckoned.
Will we be back? Too right.
The Fumbally, Fumbally Lane, Dublin 8, 01 529 8732; www.thefumbally.ie