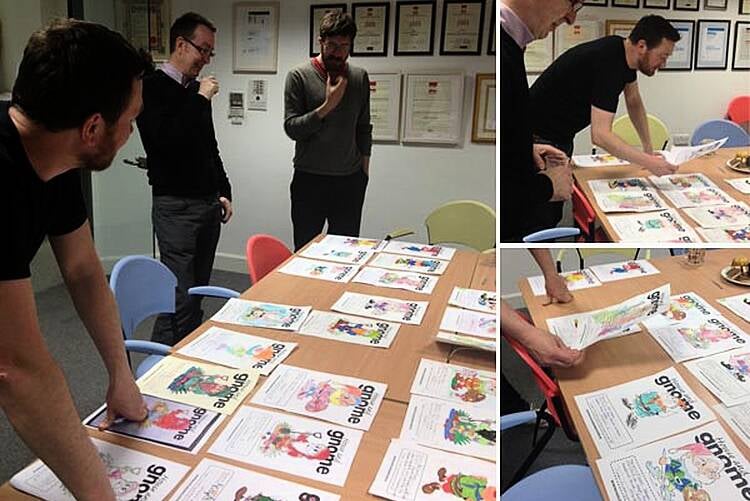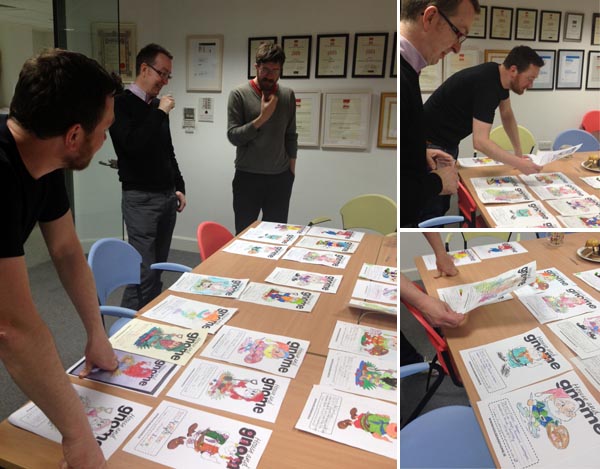 We dug for gold last week when Lonely Beast creator Chris Judge and Alphabeast app whizz James Kelleher visited us at the House and Home offices. Their purpose? The all important judging of the 2012 House and Gnome Awards!
Children from all over Ireland posted and emailed us fantastic coloured creations and both judges were very pleased with what was sent in. "The standard was very high," enthused Chris, who said he was really impressed. "All ages were represented and there was great stuff from all groups. I really loved the mixed media approach."
James was similarly happy. "The standard was far higher than I expected and I really liked that kids went the extra mile by adding detail. There's great imagination out there," he says.
So it's safe to say our creative duo liked what they saw and along with some help from House and Home's designer Fiachra and editor Dara, had to do the difficult bit: actually picking our five winners. They didn't find this part so easy, you'll be pleased to know! There was a lot of agonising, nail biting and brow rubbing until they felt they'd picked the right set.
Right now, you can view a gallery of all our House and Gnome finalists – is your picture there? – and if you come back on Friday we'll be unveiling the winning five pictures, the creators of which will bag those fantastic prizes. But don't worry if it's not you, because everyone is a winner: we've got special certificates for all the children who entered, so if you sent us in a picture then you'll be getting one of those in the post next week.