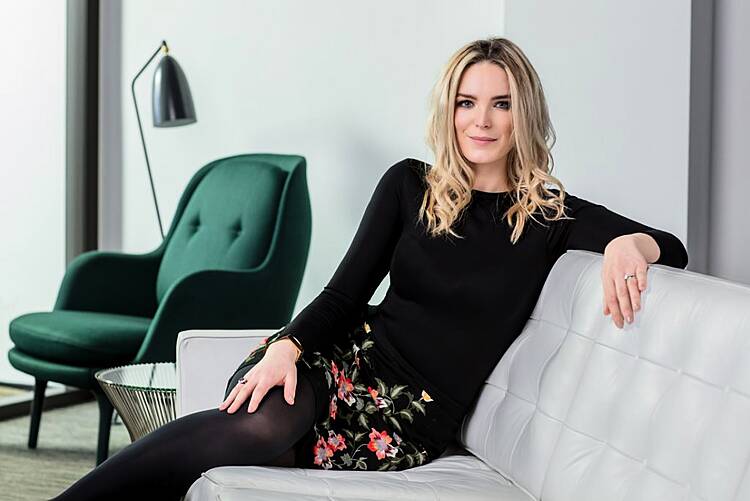 Walls To Workstations, one of Ireland's leading workplace interior solutions providers, is launching a new domestic furniture offering, RESIDE. The launch of the new collection includes a pop-up at Fumbally Exchange, 5 Dame Lane in Dublin, showcasing their new collection, as well as a series of workshops with renowned Interior Designer, Suzie McAdam. We caught up with Suzie, ahead of the launch to see what's in store for the weekend.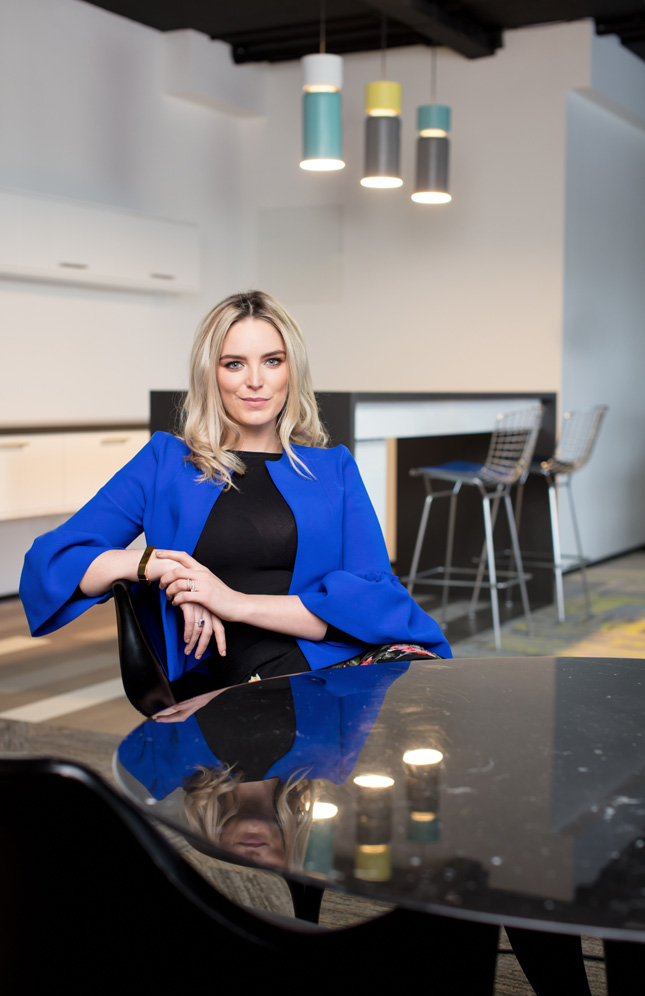 RESIDE by W2W brings together 20 years of creative interior space solutions, and has worked with some of the world's most famous furniture brands, including Fritz Hansen, Knoll Studio, Moroso and B&B Italia, to name but a few. "I was really excited to be offered the opportunity to kick off their launch with the pop-up interiors shop at Fumbally. I have a long-term love of design-led, crafted, contemporary furniture and RESIDE work with some fabulous, iconic brands from the mid century that are exemplary of this design ethos. I know I will feel very at ease discussing my interior design workshops surrounded by impressive and beautiful furniture," says Interior Designer, Suzie McAdam. 
 Open from Thursday, 4th May until Saturday, 6th May, 2017, the pop-up will showcase premium residential sofas, lounge chairs and dining tables from coveted international brands. "My workshops are divided up into three main themes across the three days. The first focuses on discovering your interior style and the key design trends and looks of SS/17 and how to work them into different spaces," Suzie says. "I will also share my interior styling tips and tricks, such as how to really harness lighting, textures and materials to create impact in your home and picking the perfect finishes and furniture for each room to maximise space. Lastly, I will look at decoding colour; choosing the perfect shade for your home and how colour impacts atmosphere and light," Suzie tells House and Home.
So what can guests expect at the pop-up? "The Reside pop up will showcase lots of design classics and so the setting is perfect to discuss the importance of furniture design in this context. I will highlight the value of investing in design classics, not least because you are buying into good design, which will last generations and thereby creating contemporary antiques in your home and the value of creating a personal collection," says Suzie.
One of Suzie's favourite pieces from the collection is the The Redondo from Moroso. "It's a fabulous, plush armchair designed by one of my contemporary heroines, Partricia Urquiola. It has a wonderful scooped shape and old school, west-coast glam appeal to it. It looks deadly in white quilt and coral fabrics."
When seeking out good design, there are a couple of things that Suzie looks out for. "The way a piece of furniture has been designed and crafted and put together (the joinery) is the most important feature to look for. I love pieces which are seemingly quite understated, but close-up are beautifully crafted, so you can see the grain of the wood along the arm, like with Hans Wegner's dining chairs or the base of Saarinen's Tulip table.  I like pieces that not only look beautifully designed by are genuinely practical and comfortable. The mid-century designers used a lot of gorgeous materials like marble, tempered glass and beautiful wool upholstery, but they also used a lot of mainstream materials to keep the furniture affordable, so I am never put off by plywood, fibreglass and other seemingly cheaper materials," Suzie explains. 
When discussing Milan Design Week, Suzie is keen to keep her cards close to her chest, although we did manage to get some insight into the trends that we can expect hitting Irish shores later this year. "I won't give all my insights away but two are; peach tones – a move away from blush into a soft tone with depth, warmth and style. Think coral to pale terracotta and picture the peachy tones associated with southern Spain and Miami - Lush! Look out for Jaime Hayon, a Spanish artist/designer who is just fabulous. Now I've said his name, you'll see him everywhere!"
 To celebrate, RESIDE IS offering a 15% discount on all orders made during the month of May.
For more information, visit residebyw2w.ie and follow the conversation on Twitter, Facebook and Instagram.