A House and Home promotion
All images by Pearl Phelan.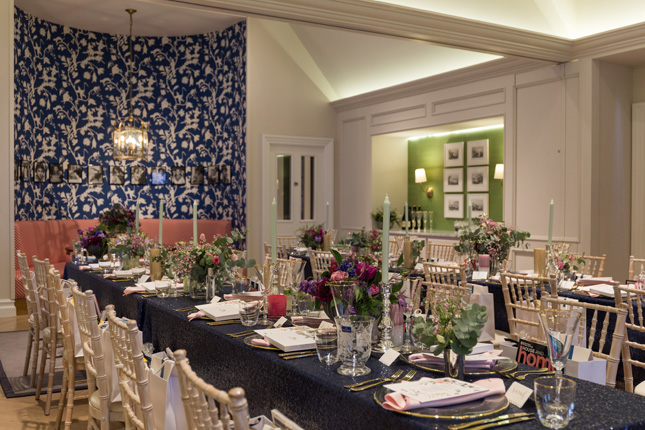 Last weekend, we hosted a beautiful 'Decor and Dining' event at Kildare Village to bring together the Irish interiors Instagram community. We invited 25 of Ireland's top interiors influencers to join us at the Village, and they came from all across Ireland for our interiors themed brunch.
It was Ireland's first ever interiors influencers brunch, and a perfect opportunity for the community we've seen grow up around our #myhouseandhome hashtag on Instagram to meet, chat and check out the interiors offering at Kildare Village.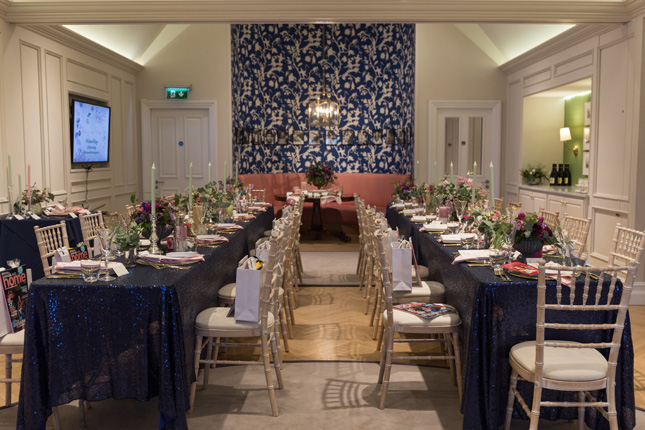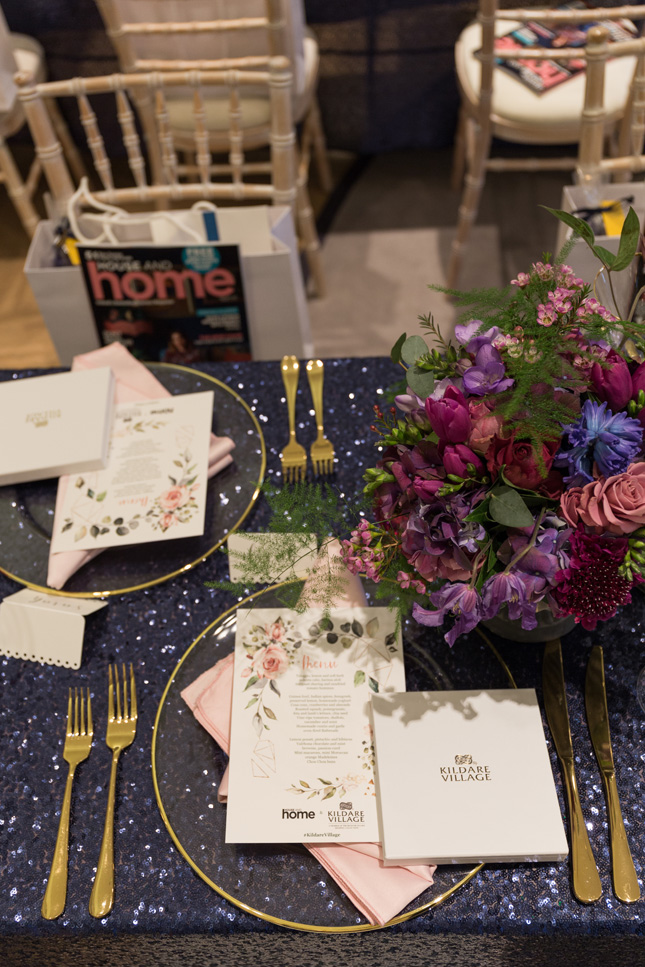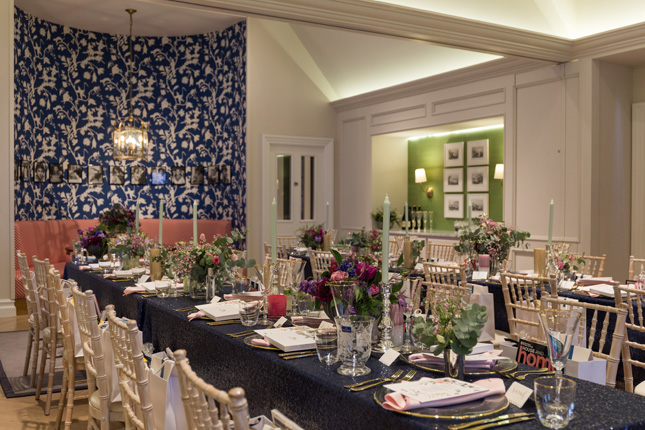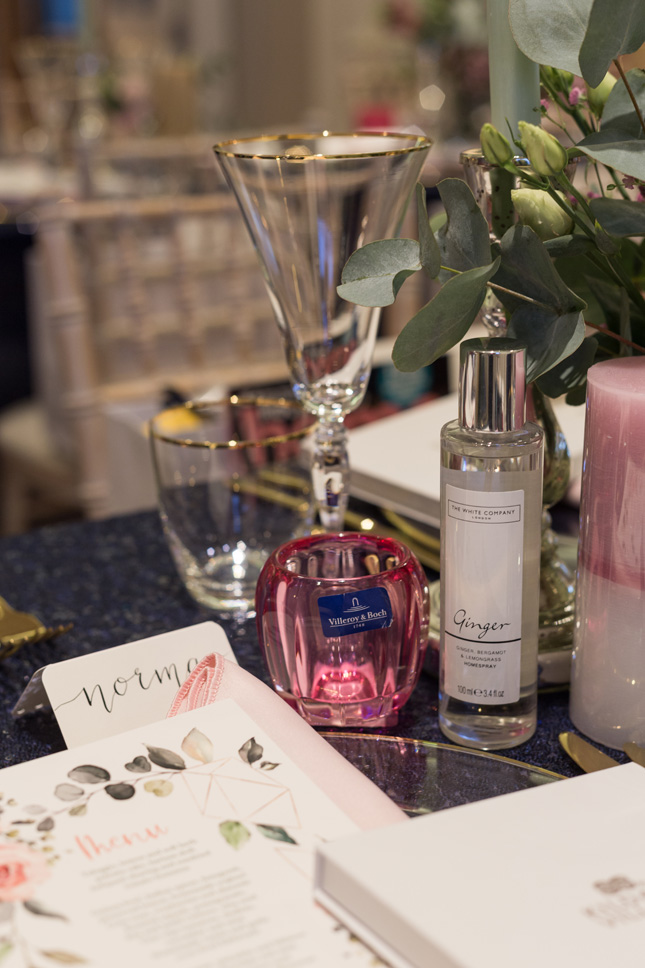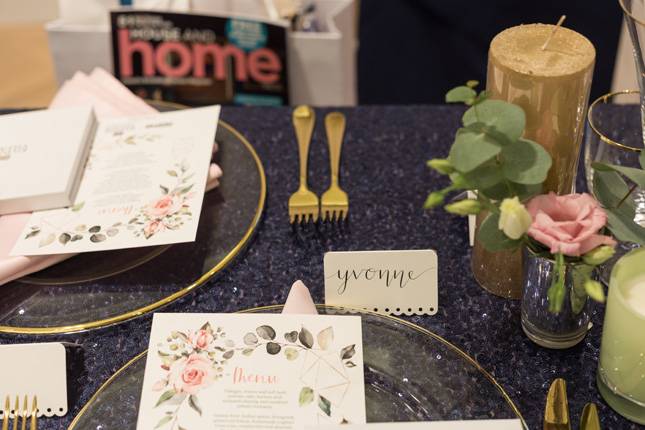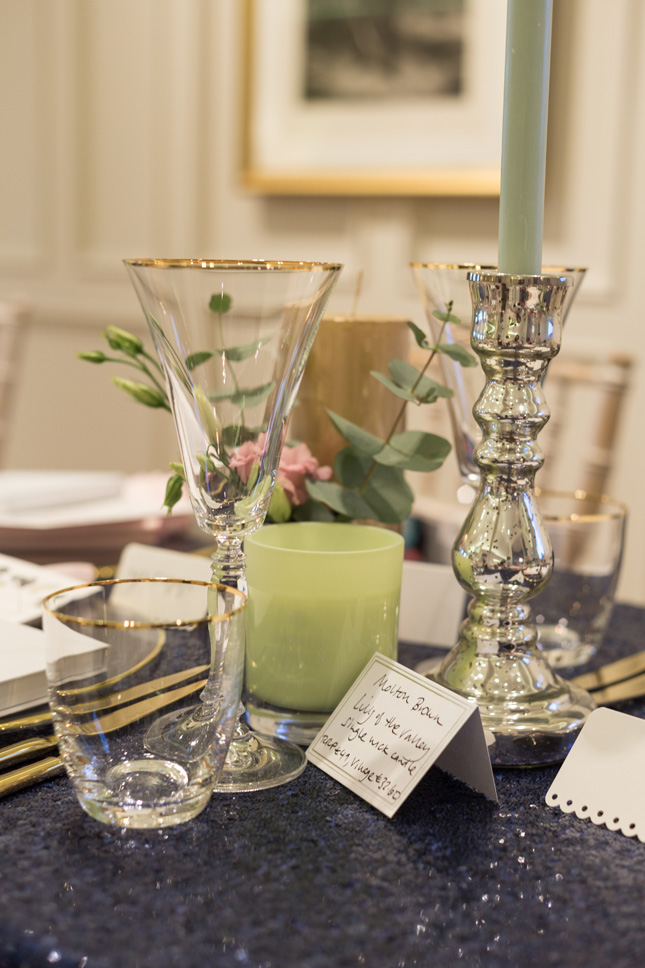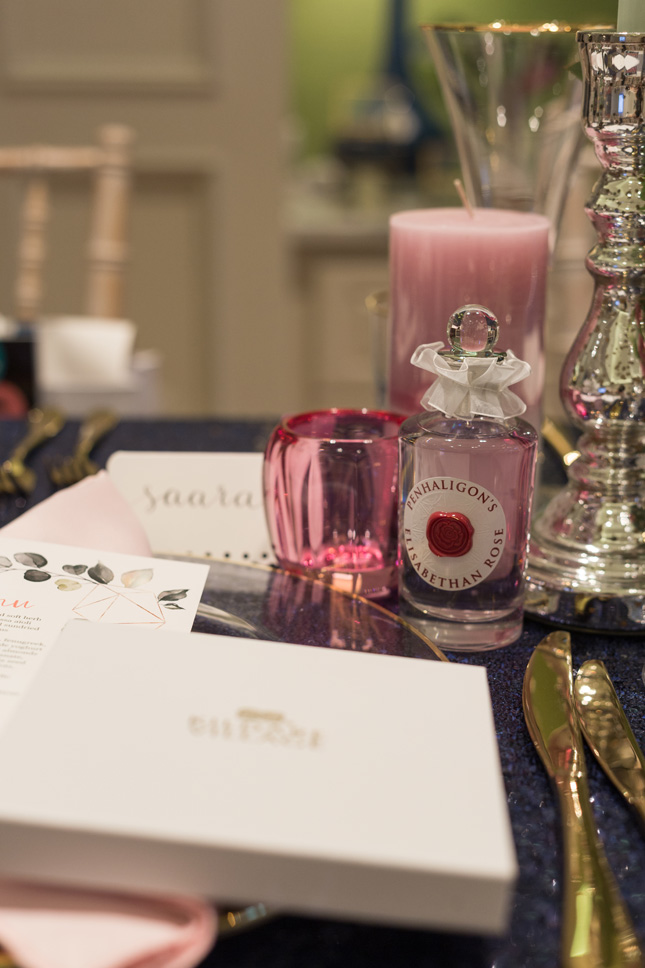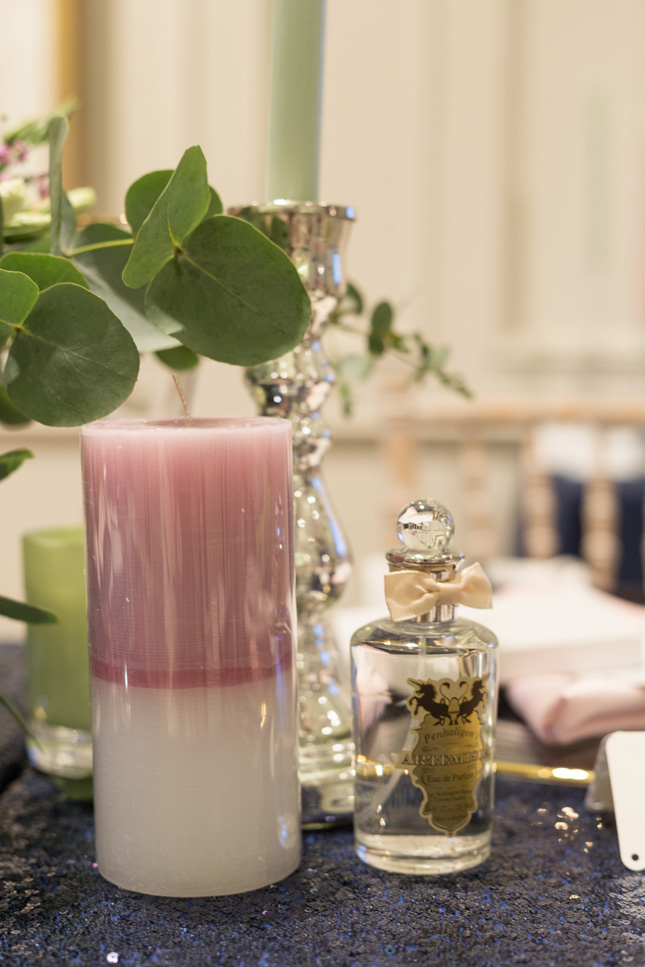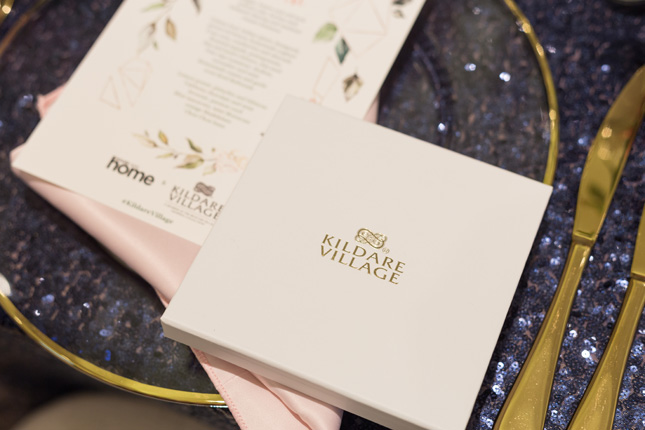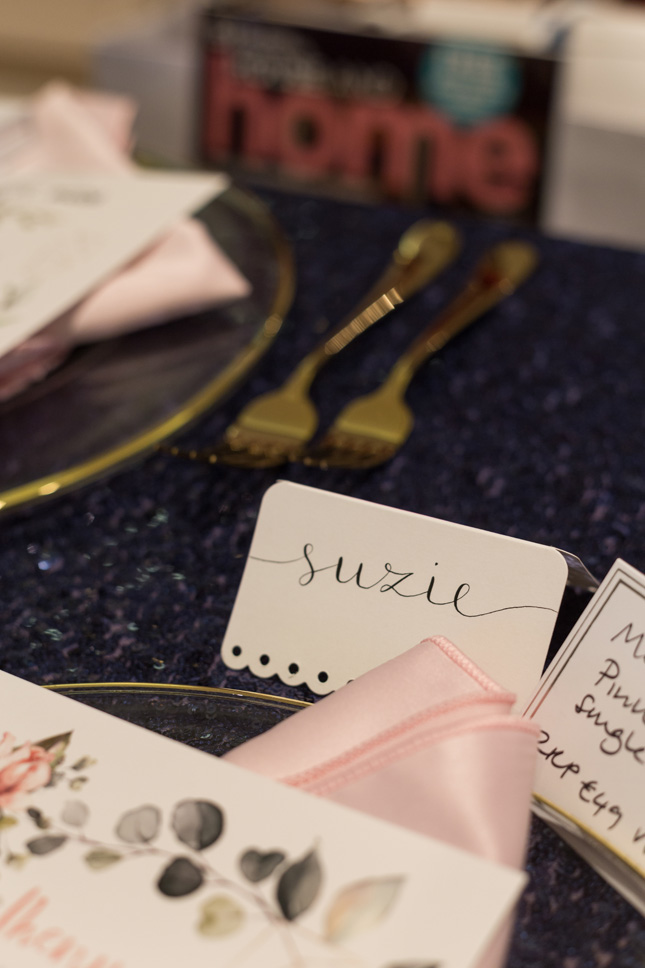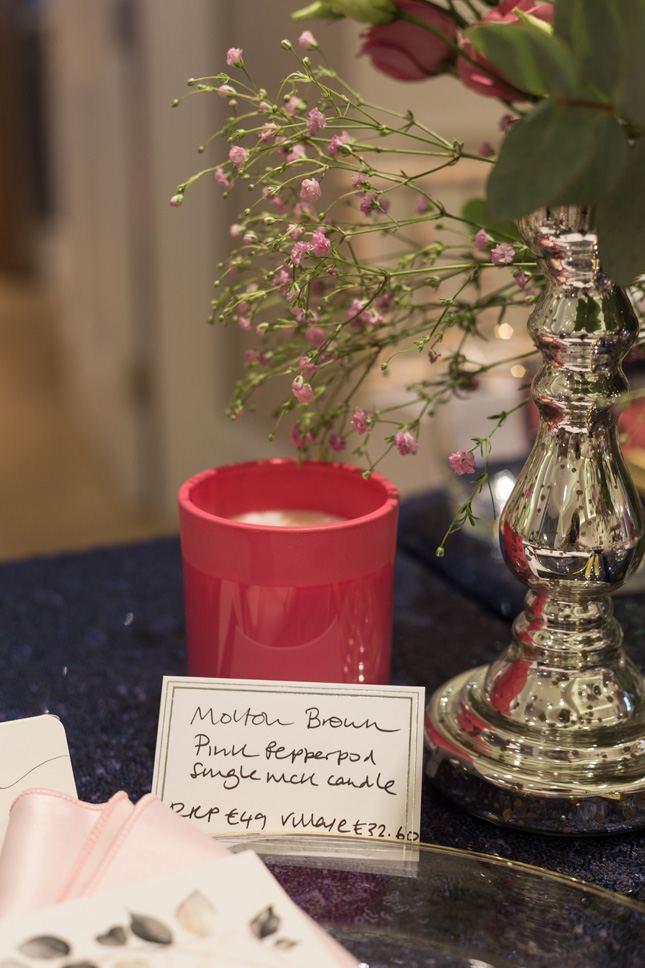 We had one of our favourite stylists, Lesiele Juliet, on hand to dress the table for our brunch, and she didn't disappoint. Pulling beautiful accessories from across Kildare Village's outlet stores, she brought the tables to life with pieces from brands like Le Creuset, Villeroy and Boch, The White Company, Molton Brown and Penhaligon's.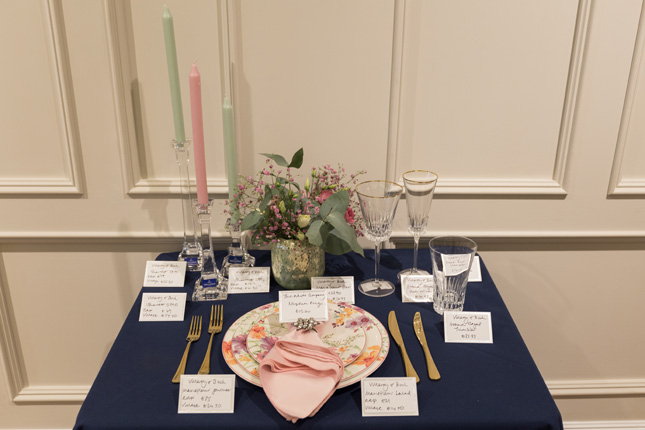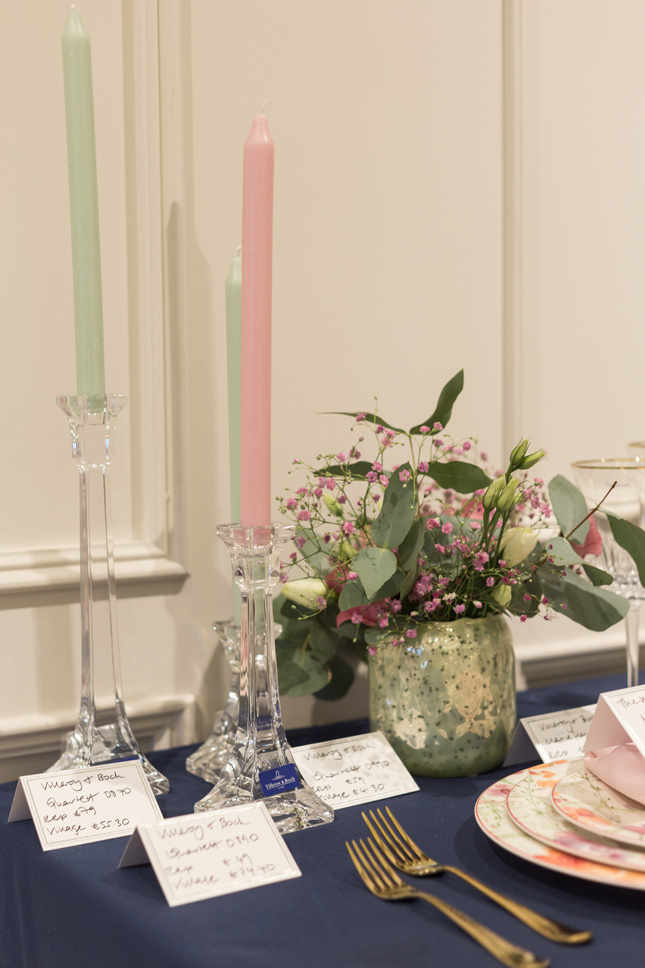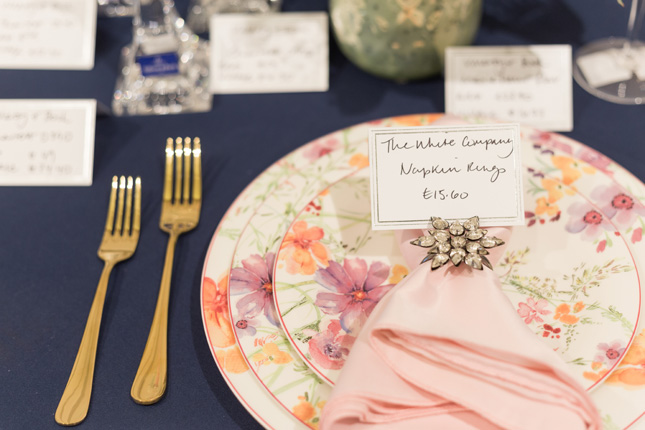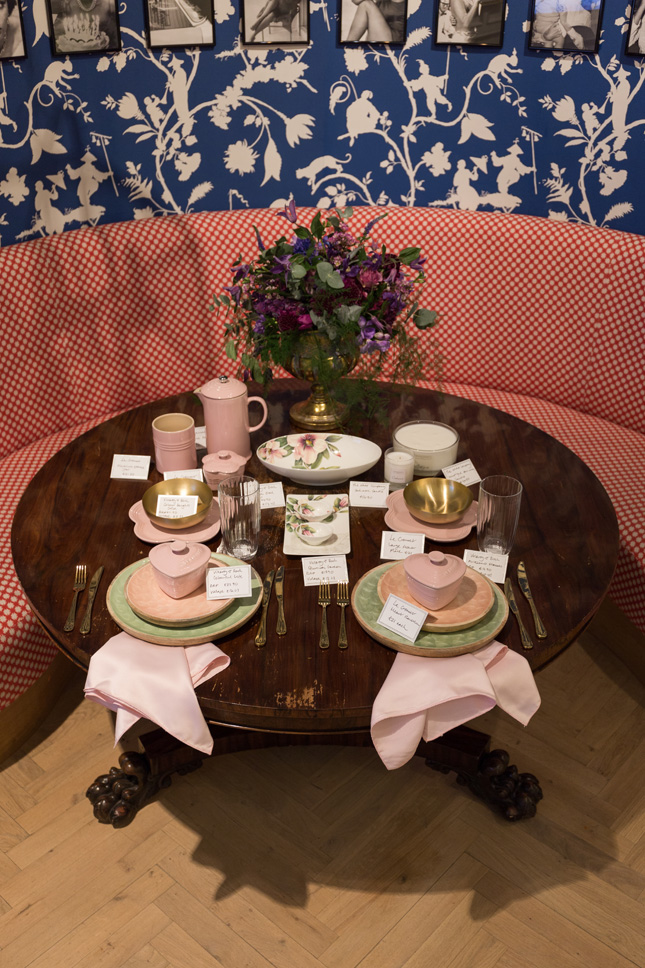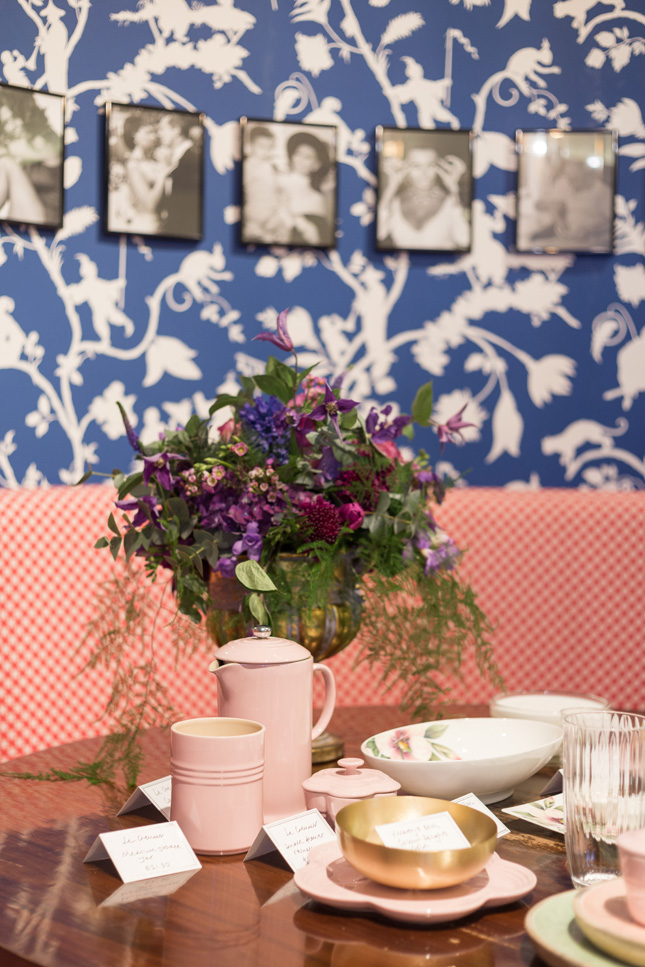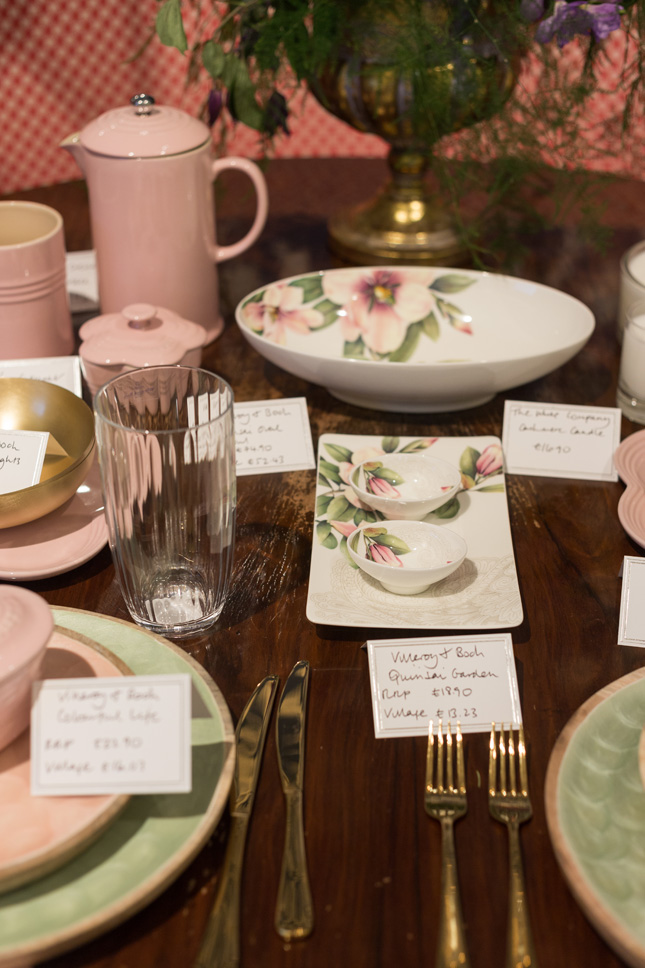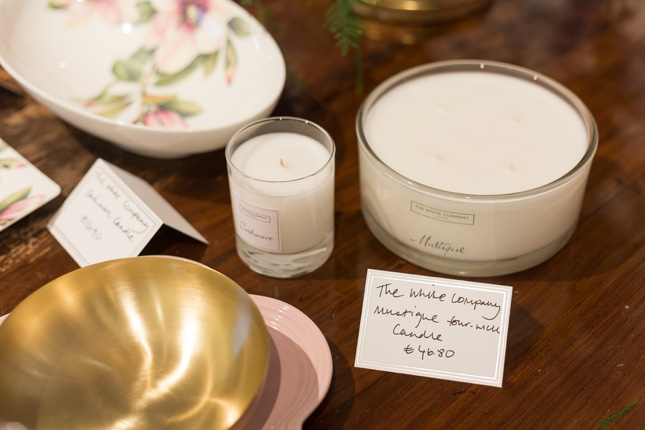 Was it a happy coincidence or clever planning that ensured the stunning table matched the colour scheme of our new March/April issue of House and Home? We'll never tell!
The team at Kildare Village put on a beautiful spread for lunch - this was no finger food affair! Our interiors instagrammers were treated to a feast, including taleggio, lemon and soft herb polenta cake, antipasti, guinea fowl with Indian spices, fenugreek and homemade yoghurt and sides of cous cous, roasted squash, vine-ripened tomatoes and homemade cumin and garlic oven-fired flatbreads.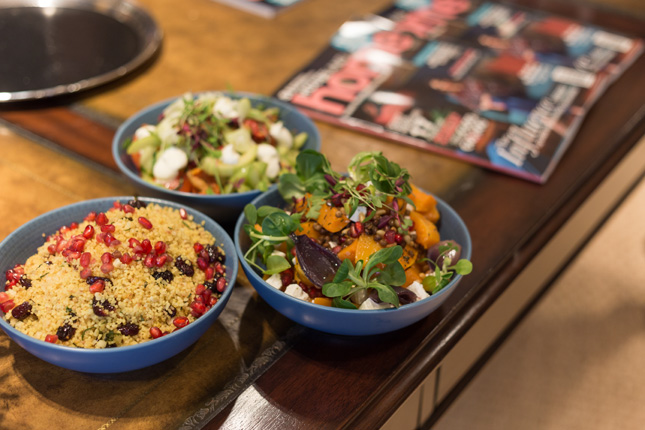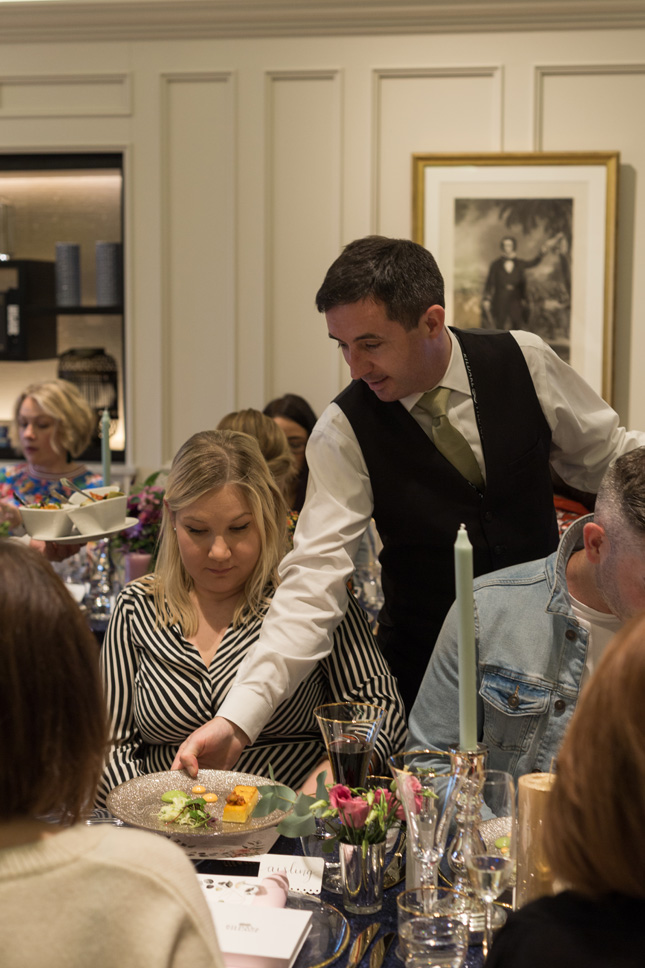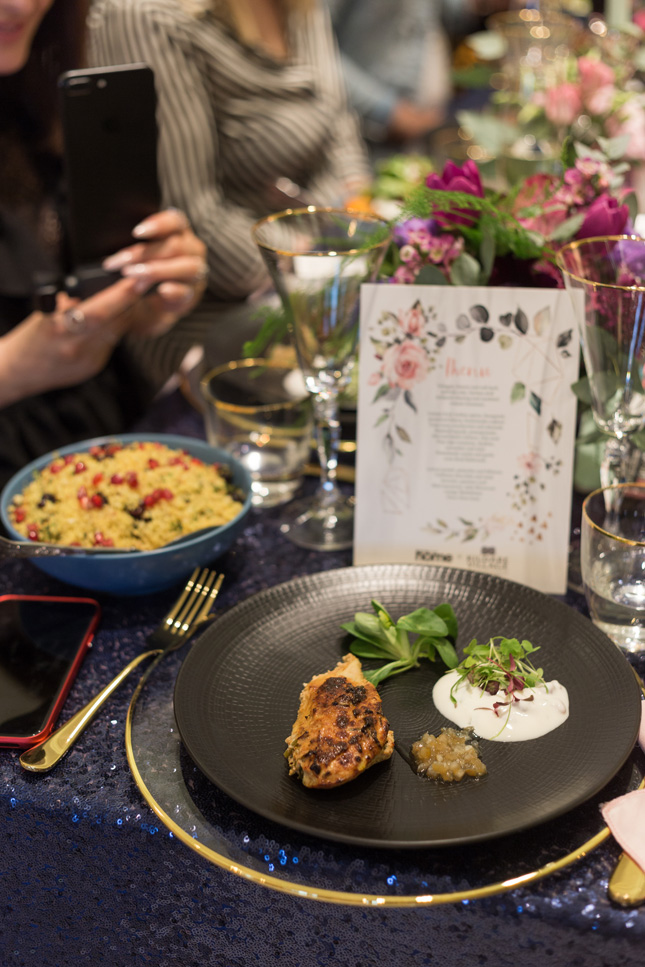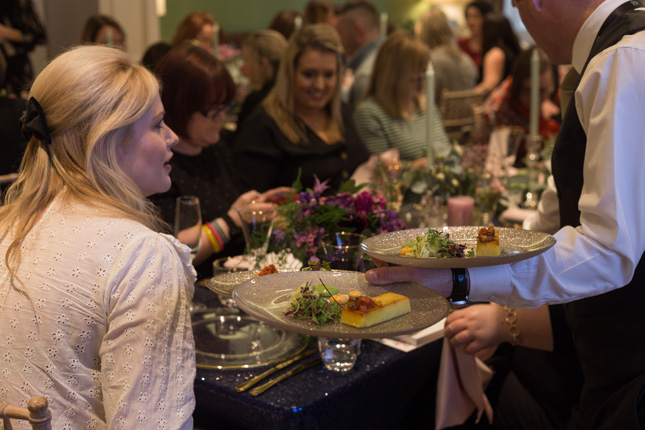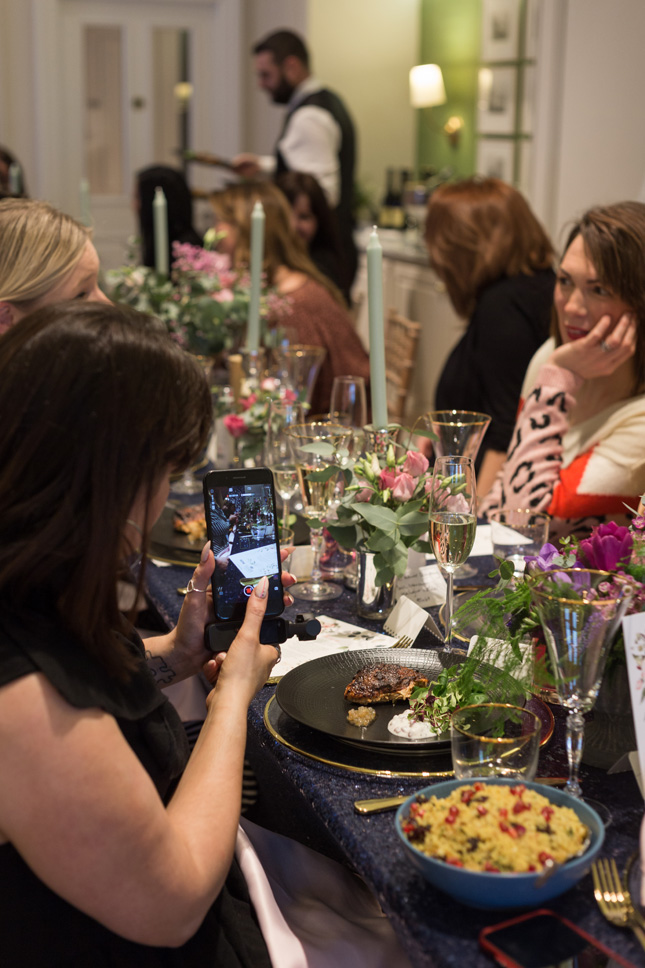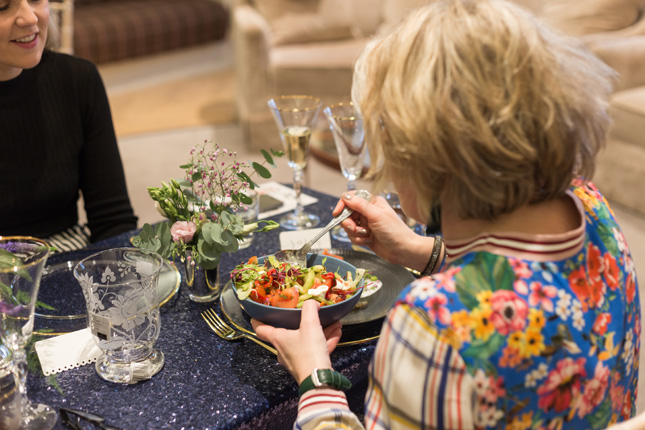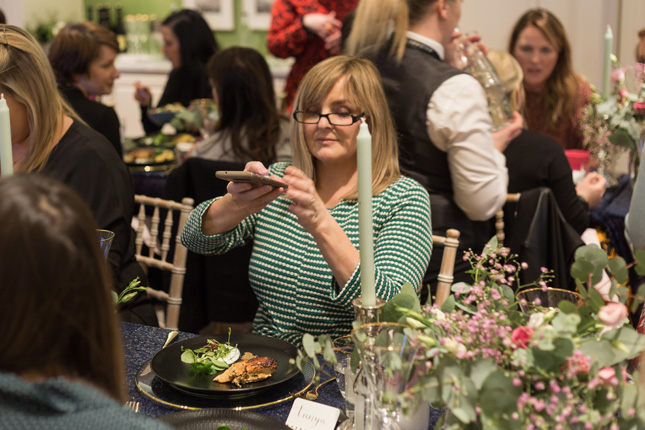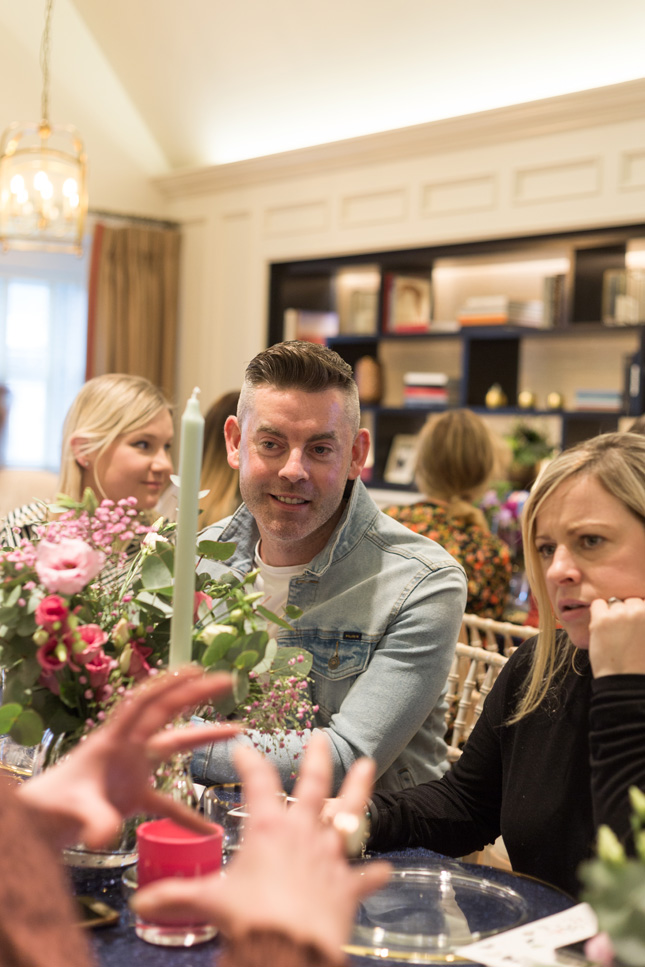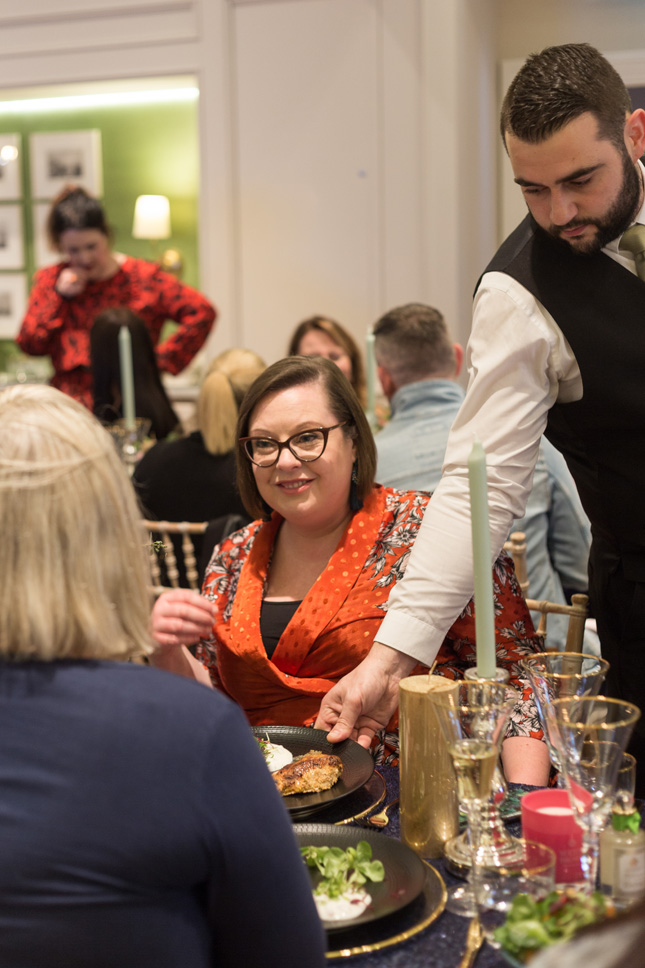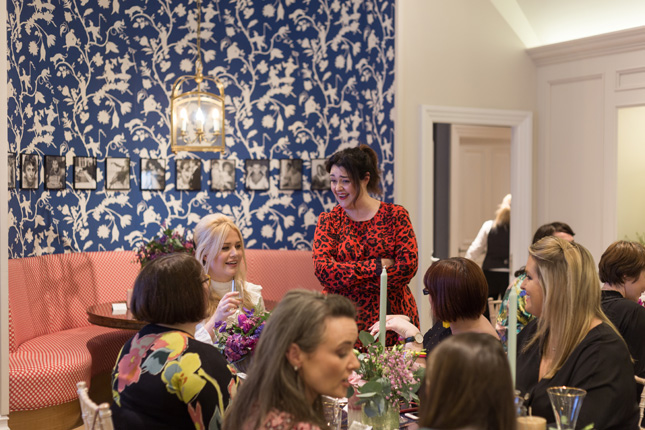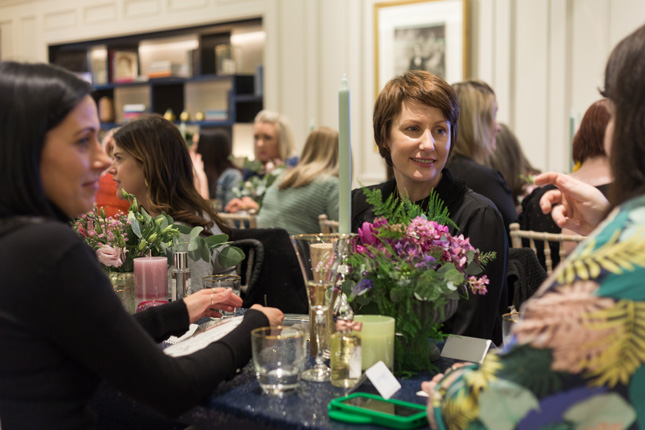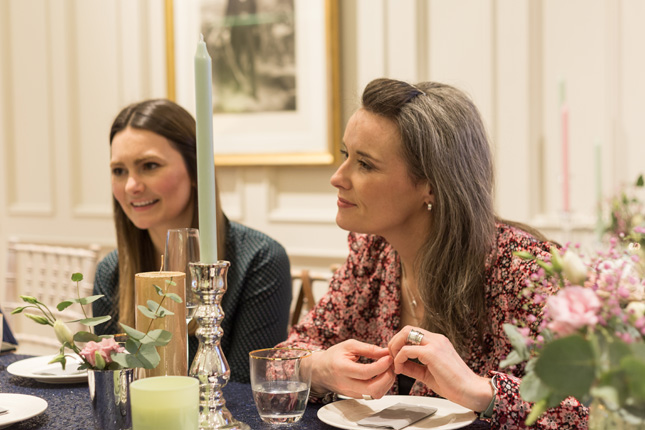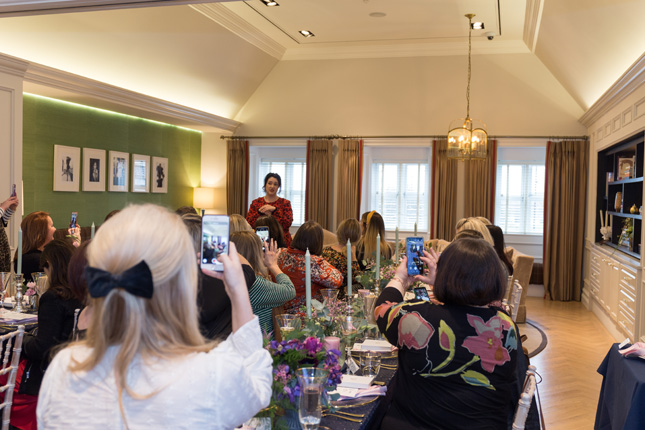 Dessert included lemon posset, pistachio and hibiscus, Valrhona chocolate and mint brownie, passion-curd mini-macarons, mini Moroccan orange Madeleines and chou chou buns. As guests tucked into the sweet treats, House and Home's editorial director Kirstie McDermott took to the stage - or in Kildare Village style, the comfy couches, to start our panel discussion.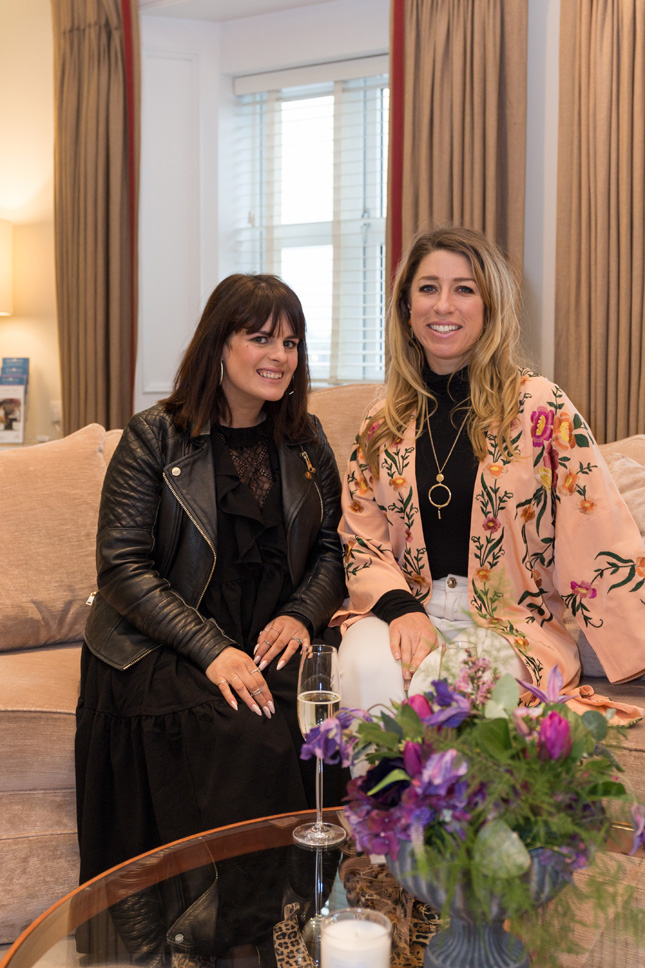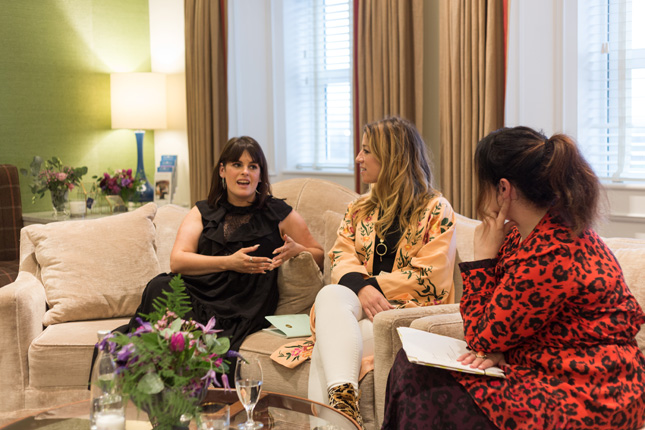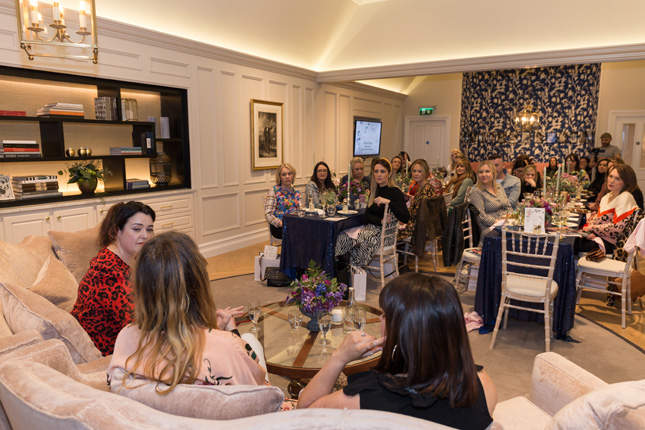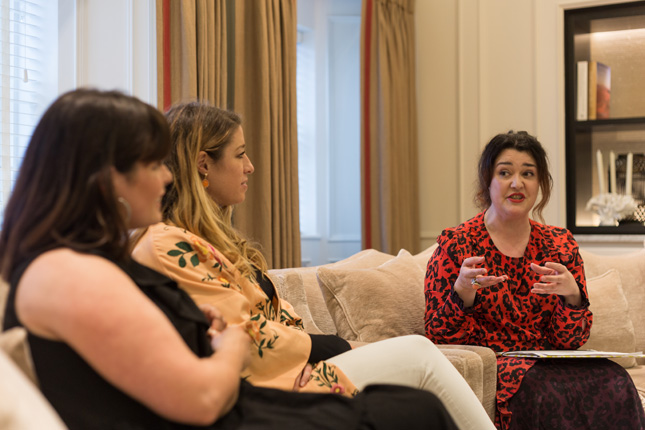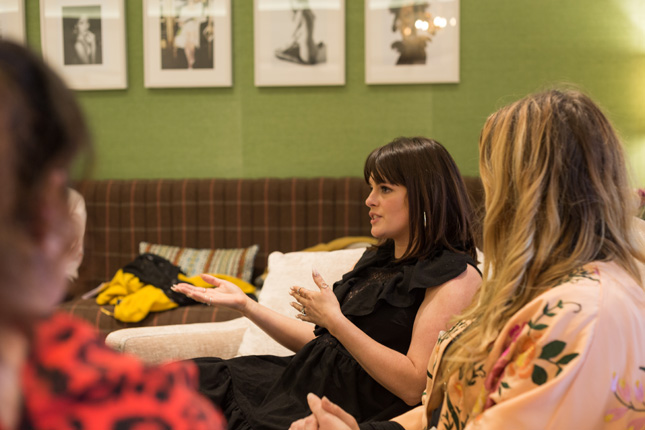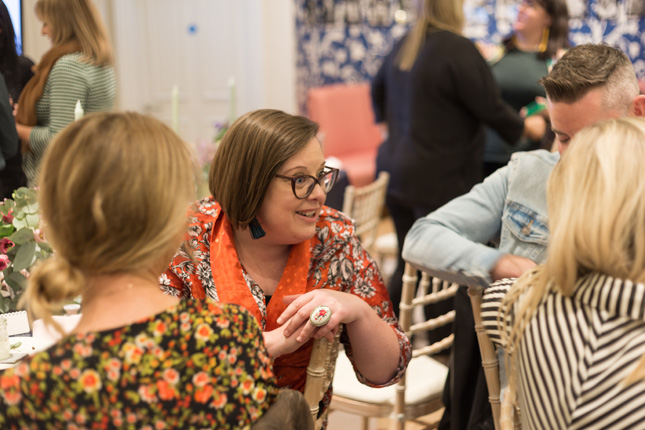 Fresh from her appearance on Home of the Year this week, interior designer from InSpace Design, and House and Home cover star Emily Cunnane joined us for our panel, alongside wonder stylist, editor of Mutiny Kids, photographer and insta-expert Sooby Lynch, who styled Emily's Dublin 7 house for House and Home. The pair told us all about their own journeys with their homes and on Instagram, as well as sharing some key tips on how to maximise your impact on your own home account. You can catch snippets from their tips in our Kildare Village highlight on Instagram - get yourself a cuppa before delving in, it's a big 'un!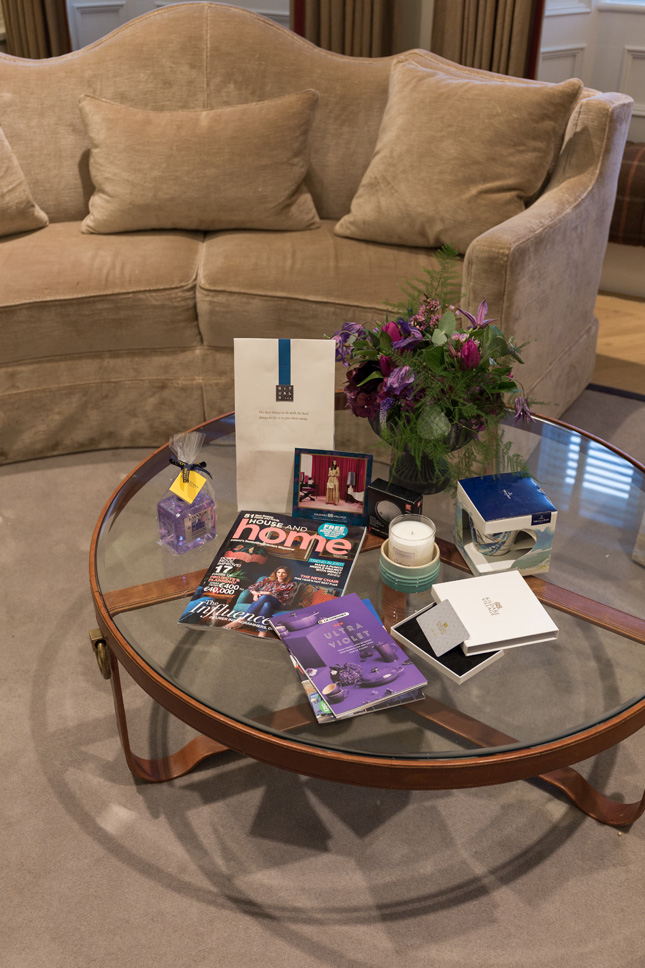 We sent the guests off with a generous goody bag from Kildare Village, giving them a taste of some of the gorgeous homewares to be found at the outlet shopping experience. For those of you as nosy as we are, take a peek inside! It included a Villeroy and Boch mug, a Le Crueset ramekin, L'Occitane hand soap, a Rituals candle, Zwilling stainless steel hand soap, a copy of the March/April issue of House and Home (our Influencers issue!), and a voucher for Kildare Village to pick up some homeware treats on their way out.
See if you can spot some of your Insta-faves in our social shots, below!