A House and Home promotion
When it comes to adding the finishing touches to a house renovation, nothing completes the scheme like new internal doors. Doors that match the style of your home, the décor and each other will create a design flow throughout the house. However, if you're feeling confused by the range of options on the market, don't panic! We've asked the experts at Noyeks Newmans to help. As one of the biggest internal doors suppliers in Ireland, its team knows a thing or two about the ins and outs of door buying.
Whatever you're looking for, Noyeks Newmans has an internal door for you. Choose from a huge range of doors with and without glass, and everything from one-panel up to five-panel door designs. There are options at all price points too, so whether you're renovating on a budget or money is no object, there are both affordable and luxury designs to choose from. It's worth taking a trip to one of the Noyeks Newmans showrooms, as it has many door models available on display to view. Read on to find out more about the doors and accessories on offer.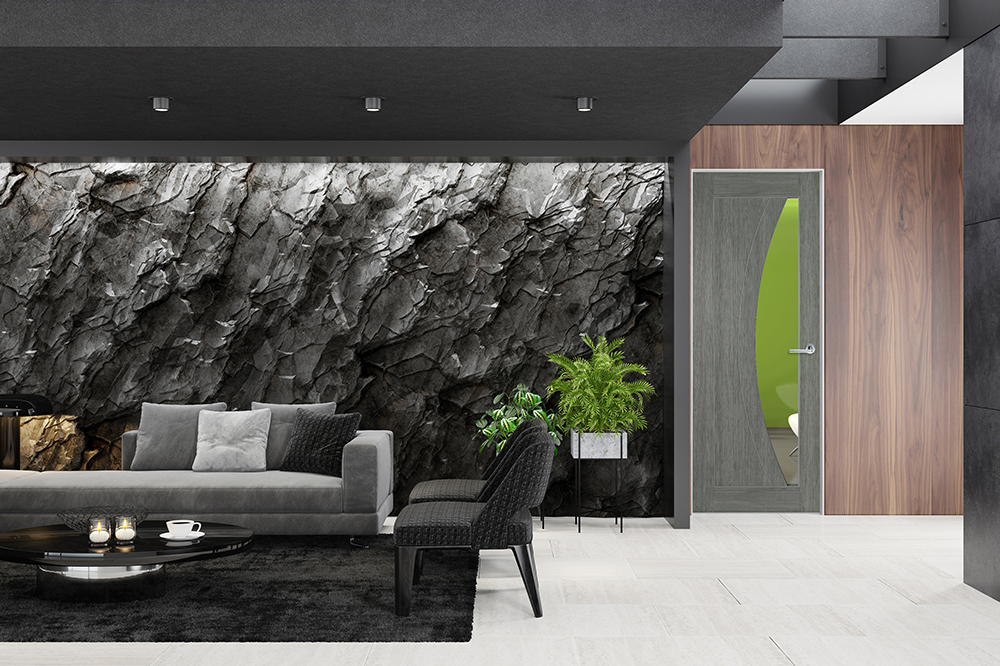 Contemporary internal doors
If you live in a modern home or apartment, or your tastes are simply geared to more contemporary styling, there are doors available to suit. Noyeks Newmans has a great selection of different decors and colours. These include on-trend black and grey doors, which are perfect for cool, contemporary hallways or living rooms. A great example is the Daiken Studio Grey range of internal doors. Made of a scratch- and fade-resistant laminate, these doors are easy to care for and will retain their good looks for the long term. A new design in this range is the elegant Grey Eclipse (see above) with a curved glass design in the door. Meanwhile, those who love all-things monochrome should look no further than the Belgravia doors in Black and White. These super-stylish designs bring an industrial feel to interiors and are a real departure from conventional internal doors.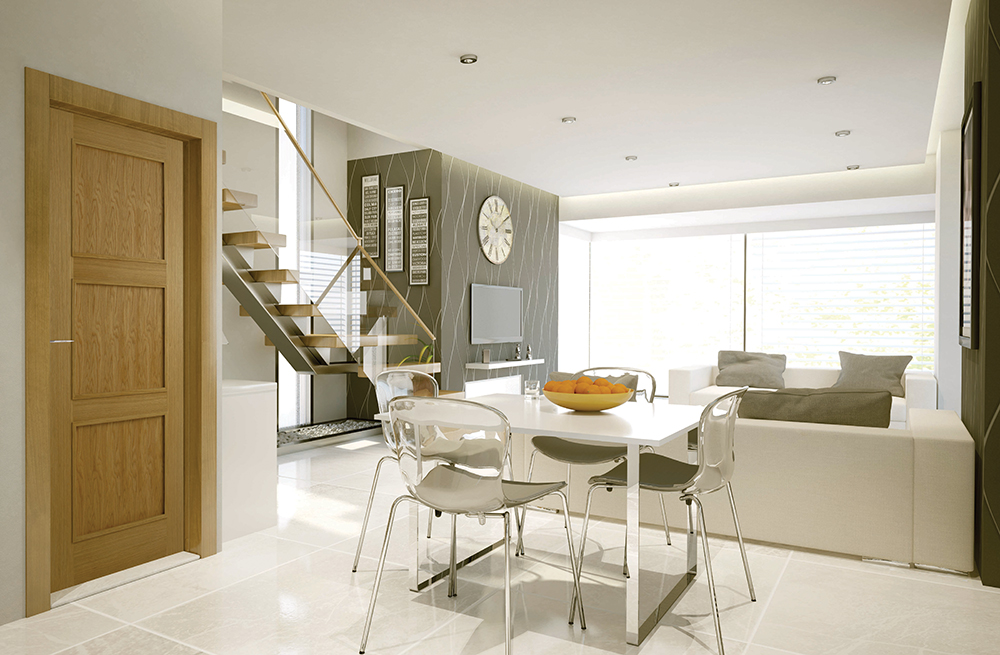 Traditional internal doors
Doors with a traditional style are perfect for period houses where the original doors haven't survived. They also work well in timeless modern homes where classic colours like bright white and warm oak strike just the right note. For a lacquered door, Contract Oak internal doors are a great choice, while Daiken Studio Limed Oak offers an oak-effect laminate with a grain that is almost indistinguishable from natural wood. These functional and universal designs from Noyeks Newmans not only look great, but they are also easy to install and very affordable. They make popular solutions for all spaces from kitchens to living rooms and bedrooms.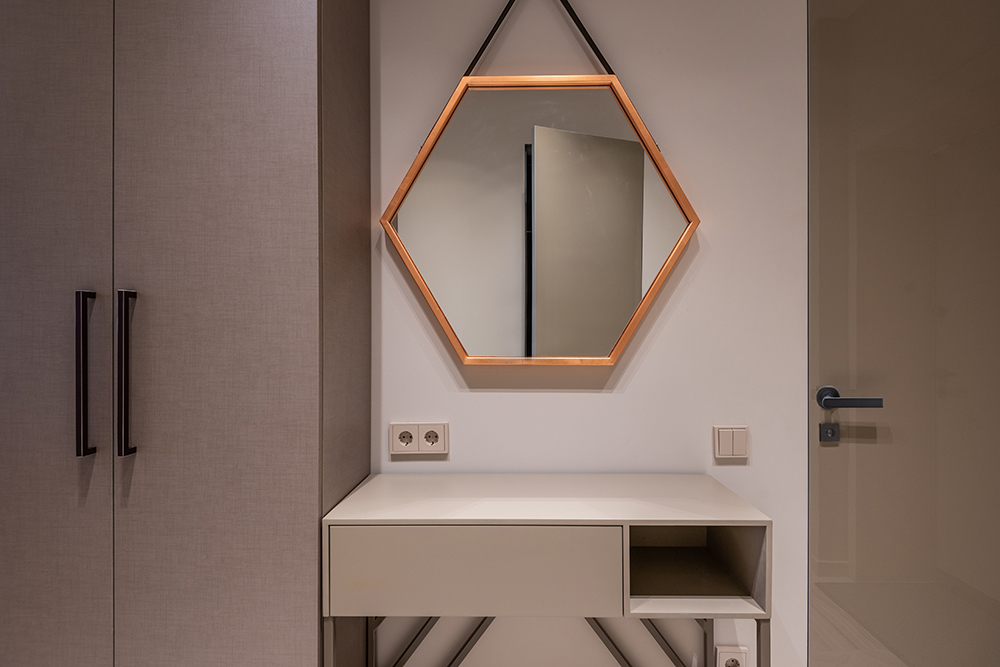 Door handles
A door is nothing without a handle, and you'll be spoilt for choice with the range of high-quality handles on offer at Noyeks Newmans. Its practical and trendy designs include contemporary handles and traditional knobs – ideal for any style of door. Choose from a variety of colours in both polished and brushed finishes. These include satin nickel, satin and polished chrome, bronze and polished brass.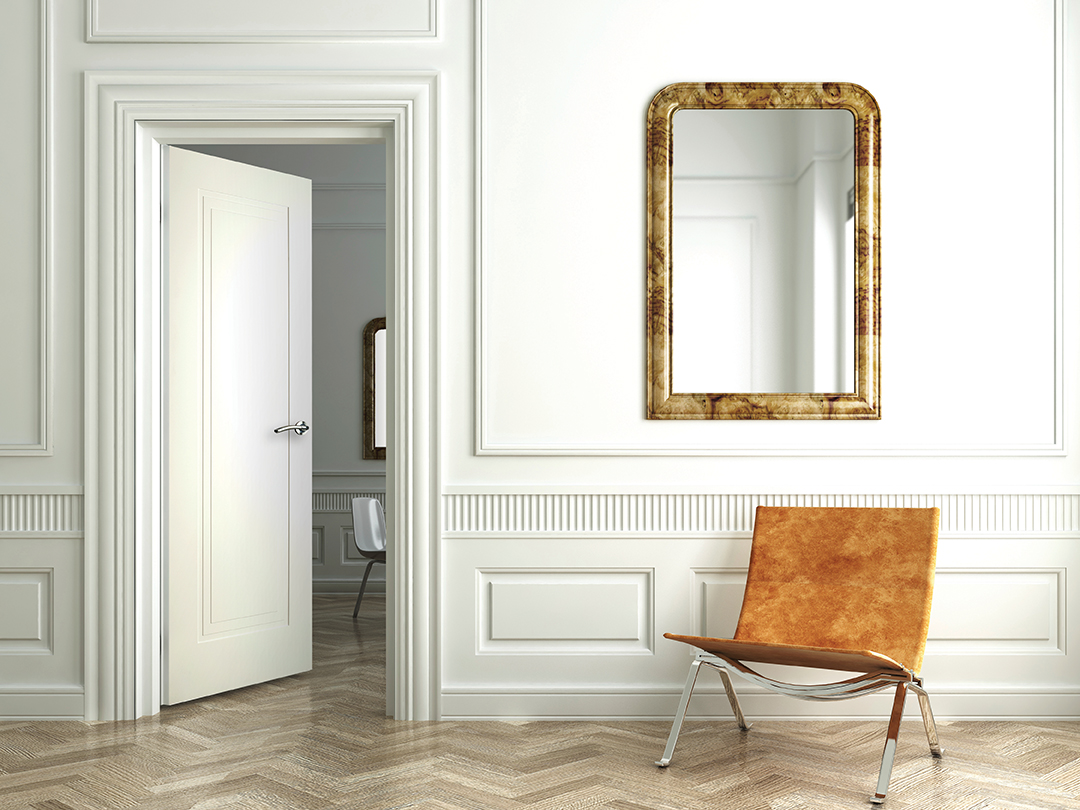 Skirtings, mouldings and architraves
Skirting boards, door frames, mouldings and architraves are what complete a room. These are all the elements you might not think of first when renovating your home, but your scheme will be unfinished without them. All the skirting boards and door frames from Noyeks Newmans have MDF cores for stability and come in white, walnut, oak and grey, while the mouldings, which provide a finish for doors, come in matching shades. Meanwhile, pre-primed architraves are available in white, dark oak, walnut and grey.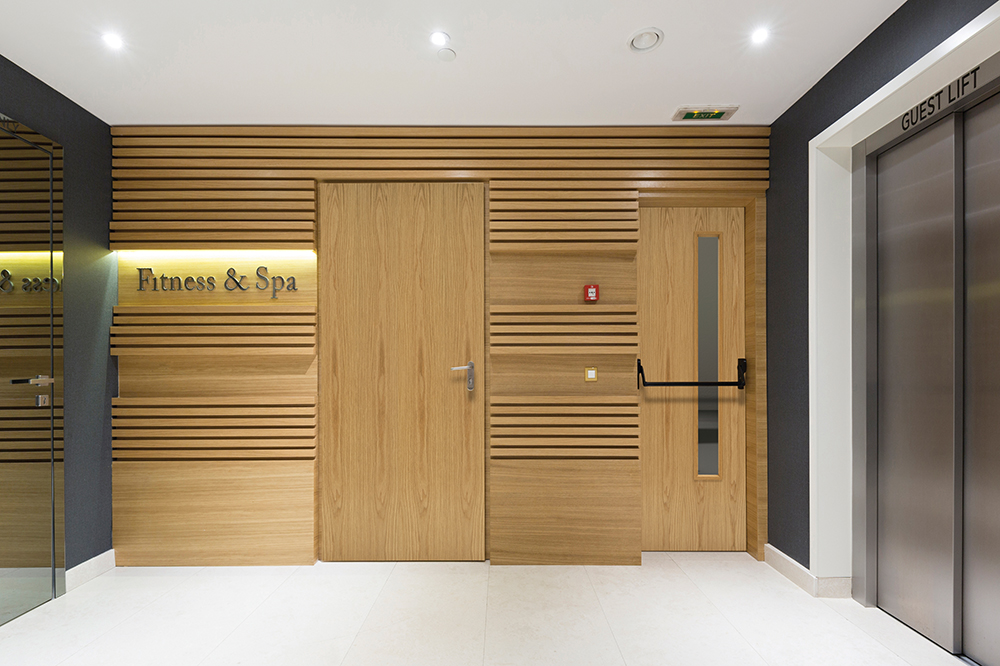 Fire-rated doors
It used to be the case that if you needed a fire door, you were stuck with a strictly utilitarian design – but not any more. The fire-rated doors from Noyeks Newmans come in a variety of colours – white, grey, oak and ash – and in both contemporary and more classic styles. Choose from the traditional-look Regency Fire doors or the sleek all-white Contract White range. Several of the ranges, including Norma Metric, have fire doors with glass panels in the door for a lighter look. Suitable for residential and commercial use (offices, museums, hospitals, restaurants, hospitality), the fire doors are certified for 30 or 60 minutes of holding fire (rated FD30 or FD60). Finally, for the all-important finishing touches, matching ironmongery kits containing fire-rated door closers, hinges, locks and latches are also available.
If you have any more questions about internal doors, why not pop into one of the Noyeks Newmans stores? It operates from three locations, with showrooms in Finglas and Ballymount in Dublin, and Tralee, Co Kerry. Each branch stocks a full range of internal doors and accessories. Get in touch with the Noyeks Newmans team to find out more – full contact details can be found here.
YouTube | Instagram | TikTok | Facebook | Twitter | Website
Noyeks Newmans' supplier partner is Doras Distributors, which specialises in timber doors and mouldings. The company operates out of a 45,000 sq ft. facility designed for volume storage of doors, enabling Noyeks to service customers within days of ordering. Doras and Noyeks Newmans are fully committed to a customer-first business philosophy, providing a dependable, quality product, coupled with a friendly and professional service.
Share This Article