The grand stretch in the evenings brings us ever closer to a summer - weather permitting! - spent in our gardens relaxing and soaking up all the vitamin D we can.
A little work put in now to makeover your outdoor space in will transform it into a place you can't wait to spend your summer evenings in - and if we get our sunny spell a little early in 2020, you'll be ready.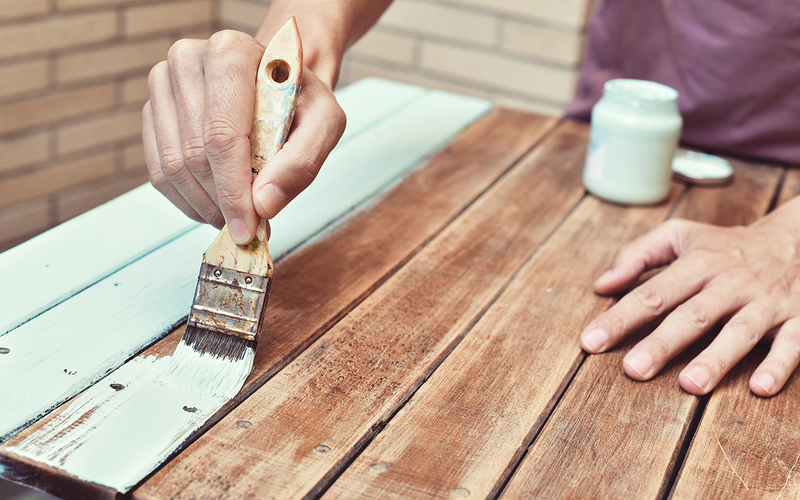 We've teamed up with Albany Home Decor, who are paint and decorating experts, for the month of April. They have already told us about the paint colours to choose to make your home a little happier if you're making over your rooms at the moment.
One thing they are passionate about is outdoor paint - they already gave us some top tips for prepping your outdoor paint projects. This time, we asked them what you should stock up on in your outdoor paint makeover kit to have you ready to tackle any outdoor project.
Take it away, team!
Outdoor paint makeover kit essentials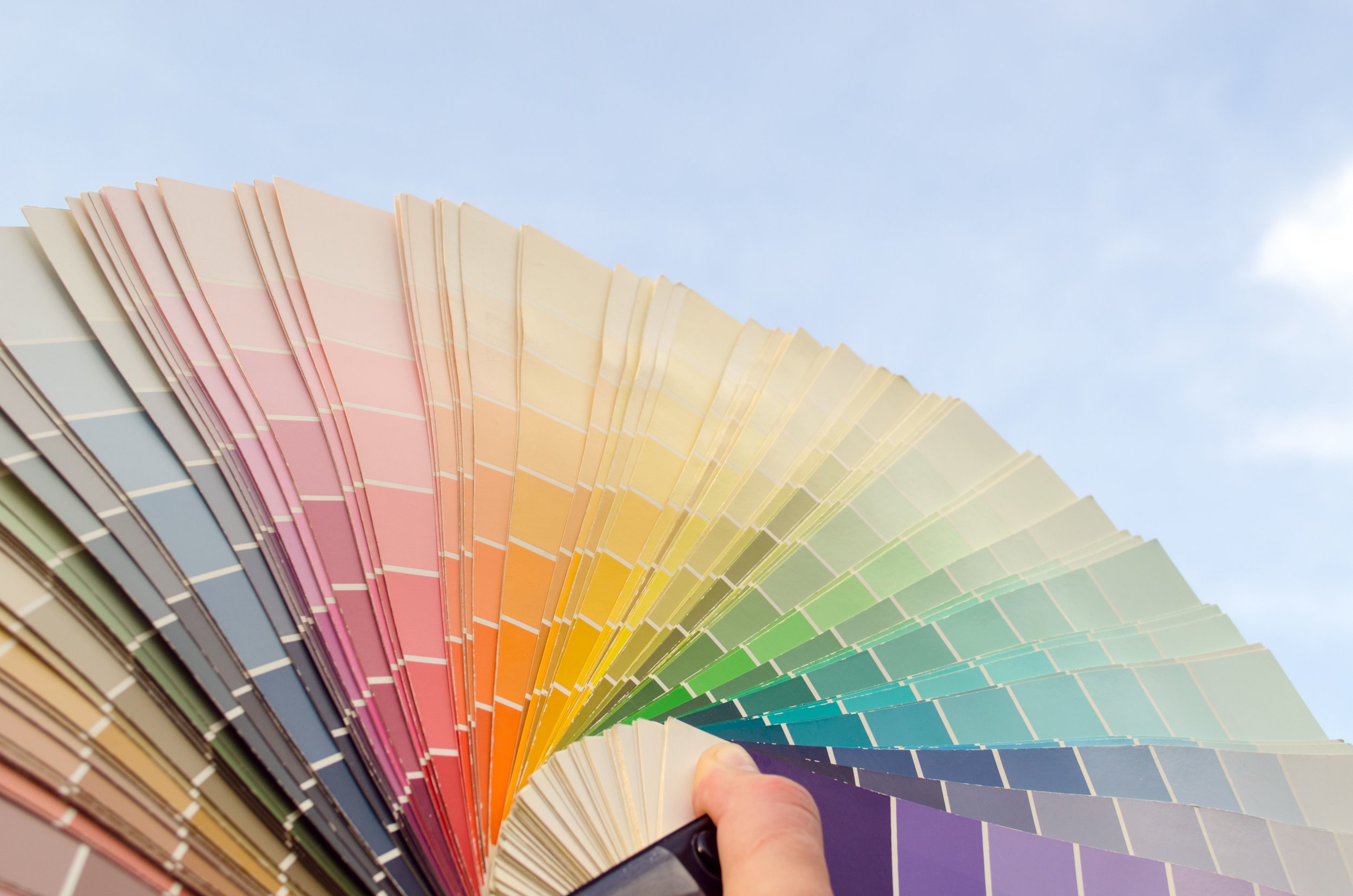 Paint
A paint makeover without paint would be pretty difficult, but choosing the right paints to work with outdoors is key. Albany Home Decor stocks a huge range of leading paint brands, like Dulux, Crown, Colourtrend, Fleetwood, Little Greene and Ronseal, as well as their own brand of paint, and their team in-store are colour experts who can advise on the best products for your specific projects.
That leftover can of paint in the shed that you used in your kitchen might be the perfect colour for your shed, but it's important to consider proper woodcare so your hard work lasts.
Whether you plan on transforming the shed, upcycling your existing garden furniture to give them a new life, or you plan on tackling your garden fences, choosing the correct paint will make your life easier, and will extend the life of your makeover.
For wicker or rattan furniture, spray paint will give you a better finish, and if your furniture is plastic, make sure you choose a paint that adheres to it.
Primer
We know - it's an extra step and it takes a little more effort, but using a primer really does make your outdoor paint project a whole lot easier. You'll save yourself time - and possibly money - down the line if you invest early in a primer suitable for your specific plans that will prime and seal your project.
An oil-based primer is usually more appropriate for outdoor use, but just check with the team at Albany if it's the right pick for you.
Woodcare products
A lot of outdoor paint projects people plan for their home gardens are wood-based sheds, furniture and fences. If you've just installed a new wooden structure in your garden, skip the primer and instead invest your money in a woodcare product that is not only going to help you keep your paint job looking fresh, but will protect your shed or furniture from suffering damage out in the elements.
This can, again, feel like an unncessary extra step, but because wood is a porous material, it will succumb to rot if you don't take steps to protect it when it's newly bought.
Paintbrushes
It's no good having paint without paintbrushes and for outdoor paint projects on wood, the same paintbrushes you would paint your home with will do the job. We would recommend natural bristles as they soak up water based paints brilliantly. If you are painting furniture, smaller brushes are usually best to allow you into the nooks and crannies.
If you're planning to paint your exterior walls or stone walls around your garden, your job will be a lot easier with a proper masonry paintbrush.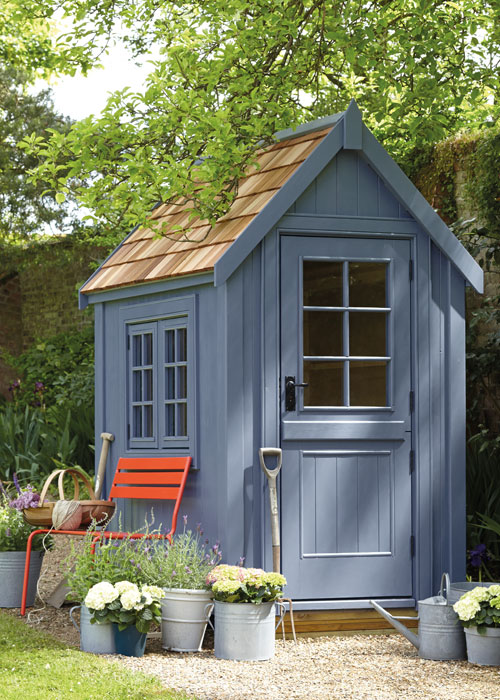 Power washer/hose
If you don't have a power washer in your shed, a friend or family member may be able to lend you one, or if you have a lot of projects planned, it can be worth picking up your own. If you don't want to invest, the strong setting on the hose and getting down and dirty with a sponge and soap/water mix will do the job too.
Powerwashing the subject of your garden makeover, for example, your garden furniture, is a key step in preparing it for its outdoor paint job. This gets rid of any dust, old cobwebs and dirt it may have gathered - you may be surprised at the improvement in the furniture even from the washing alone.
Sandpaper/sanding tool
If your shed, furniture or fences have already had a previous makeover, or were previously painted, taking the time to sand it down will make your new paint go on like a dream.
It's a simple step and doesn't take a huge investment, but you'll notice the difference if you take the time.
Old sheets/drop cloths/cardboard
The beauty of an outdoor paint project is that you won't be bringing any mess inside, but it is important to prepare your outdoor space as you would your indoor flooring for an interior project.
This isn't complicated - but have some old sheets on hand to put under your furniture or around your fences and shed to protect the ground. While you might not mind if a few drips of paint end up in your grass, you'll definitely want to cover up any patio or expensive stonework on the ground in your garden, and old sheets will do the job perfectly.
It's as simple as that - now all you have to do is choose the projects you want to tackle first, and - the fun bit - pick your colours!
You can visit their website for more about Albany, and for some of their blogs for hints and tips when it comes to painting and decorating!