A House and Home promotion
For most of us, the bathroom is the first room we enter in the morning and probably the last at night, before we head to bed. We reckon it's important that those few moments of bathing and winding down should go as seamlessly and enjoyably as possible. So when we were thinking of functional yet relaxing designs to work with as this chaotic period ends and we re-enter the real world, we immediately thought of bathroom design company, Duravit. With this in mind, we're delighted to team up with them as our Partner of the Month.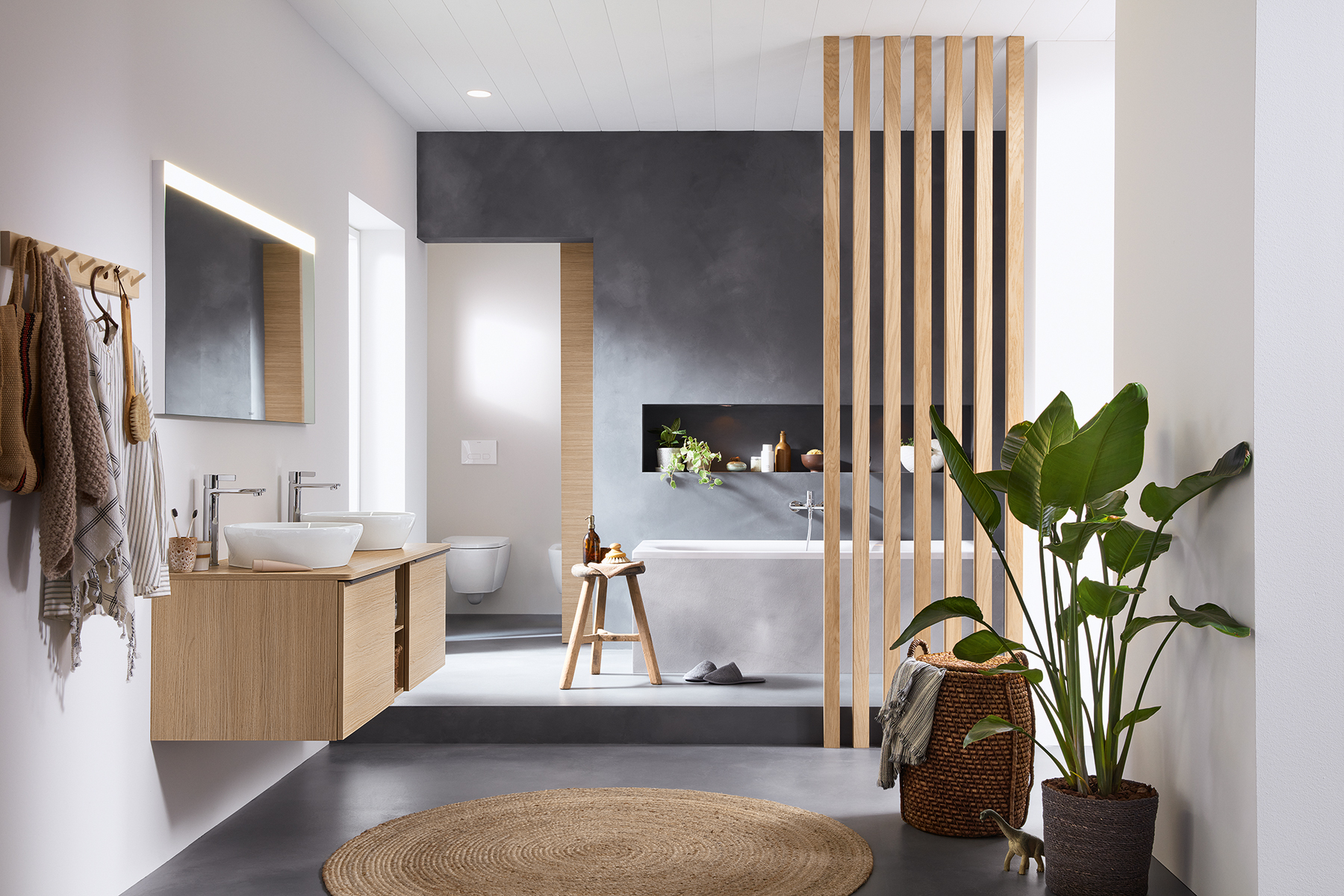 Duravit have been market leaders in sanitary ware and bathroom design since 1817, so their vast knowledge of materials, design and plumbing has been accumulated throughout the craziest of times. Worried about renovating your bathroom during a pandemic? No problem for these guys! Their designs have been thoughtfully crafted to make the renovation process as straightforward as possible.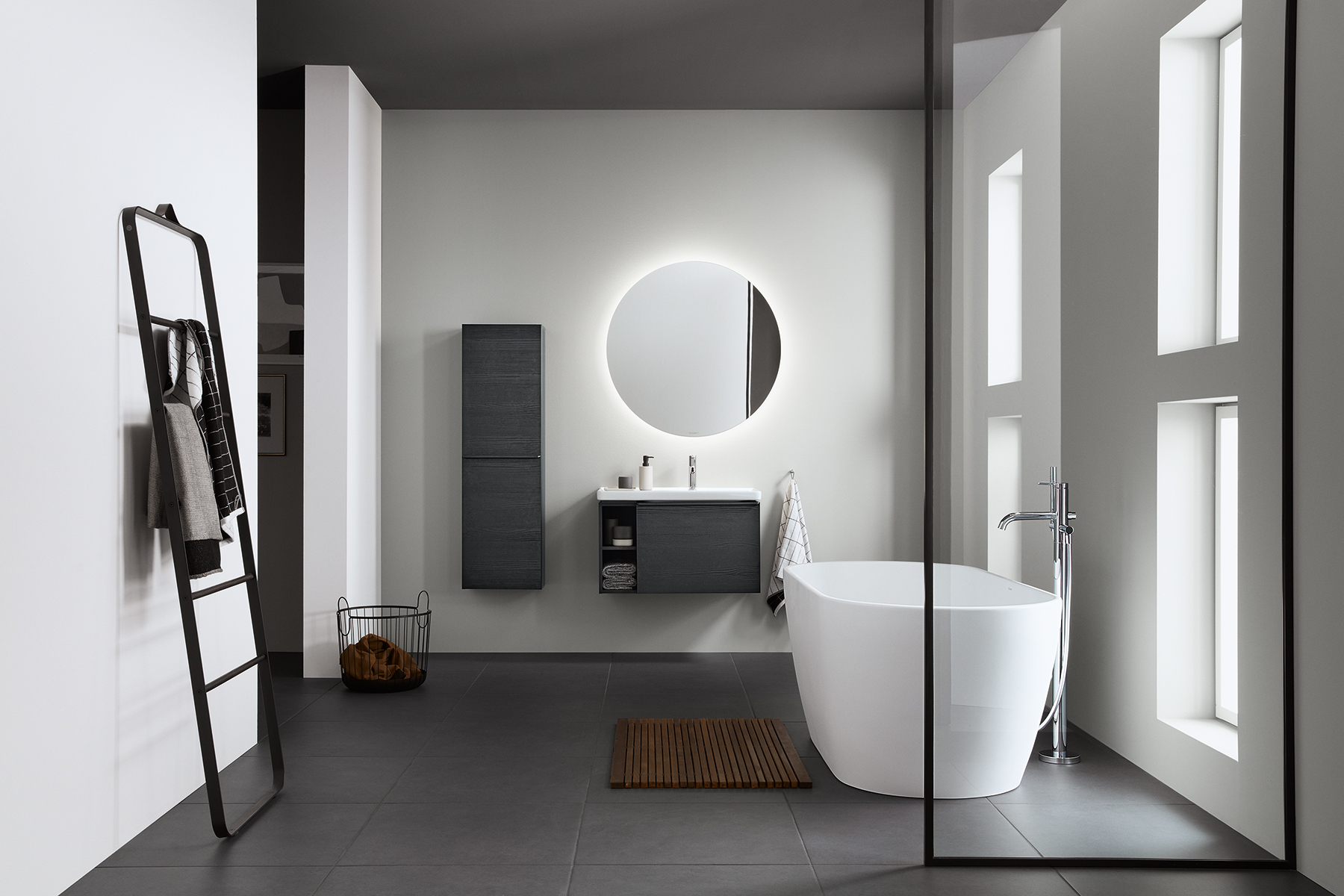 While much of the world came to a standstill over the past year, Duravit's team were hard at work perfecting their new D-Neo range which offers premium quality at an entry-level price point. The range has been created to outlast short-lived trends and is the perfect accompaniment to the daily life of any lifestyle, in all its facets. D-Neo is the first bathroom range by Belgian designer Bertrand Lejoly and is testament to his extraordinary instinct for interior design.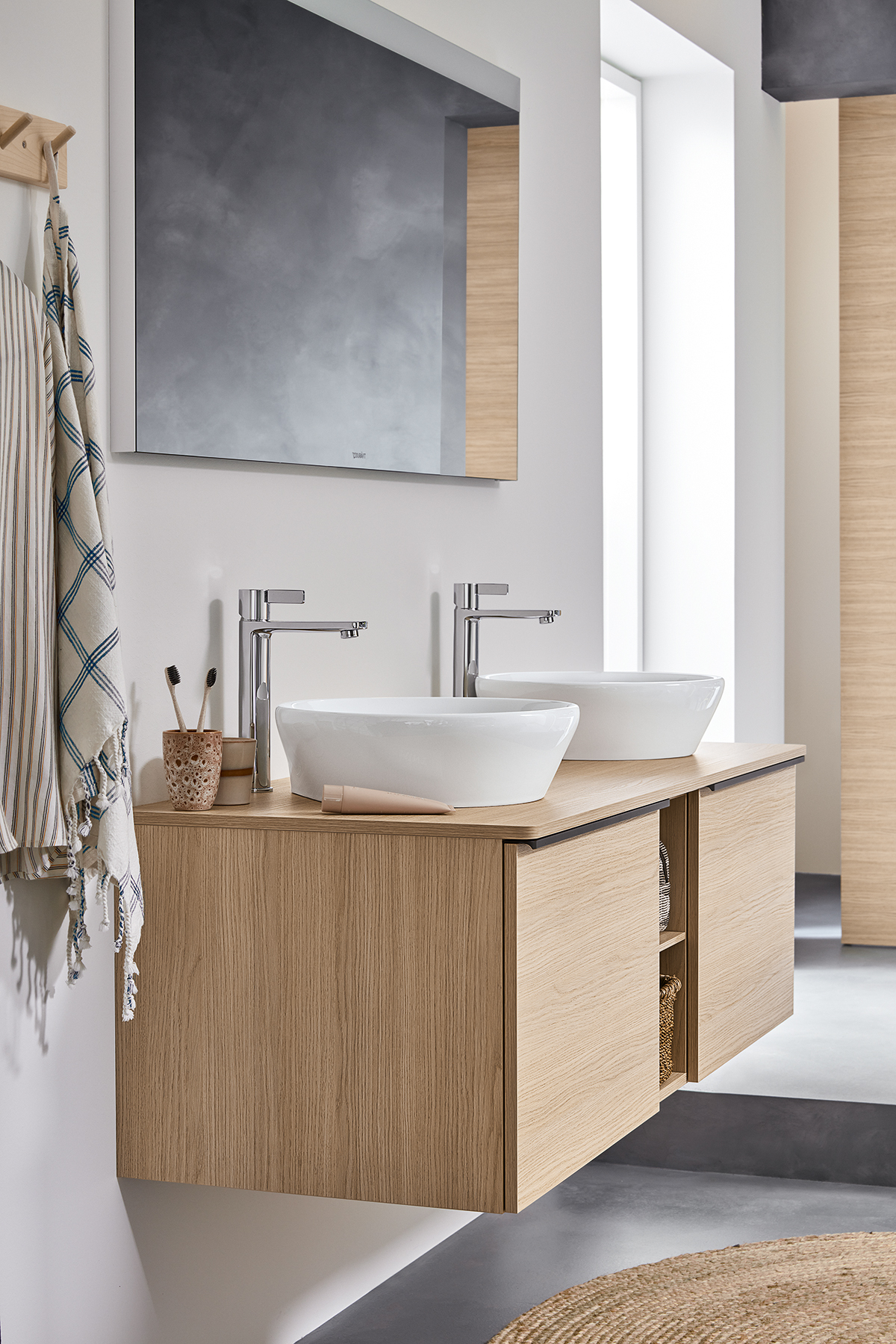 Duravit is active in more than 130 countries worldwide and stands for innovation in the fields of signature design, comfort-enhancing technology and premium quality. What is particularly fascinating to us is the brand's longstanding history of embracing design and fostering talent. In cooperation with high-profile international designers, such as Philippe Starck, Sieger Design, Kurt Merki Jr., Christian Werner, Matteo Thun and Cecilie Manz, the company develops unique bathrooms that enhance quality of life for users on a sustained basis.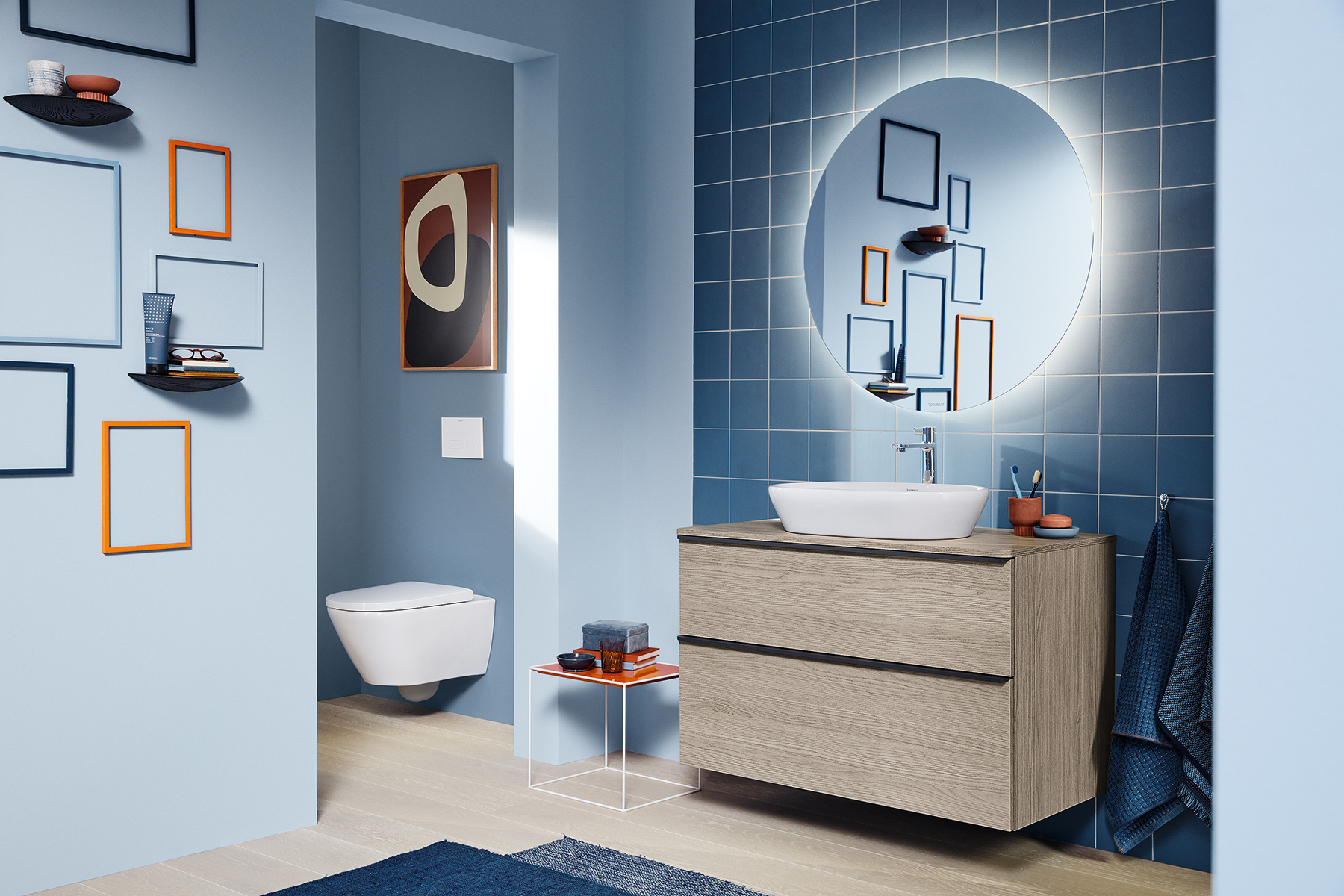 Three new wood-look décors complete the selection of D-Neo furniture finishes bringing the total to 13. A harmonious overall picture is produced when combined with the ergonomic handle in a diamond-black finish; this mirrors the curve of the console panels and washbasins. The indirect light provided by the matching circular mirrors from the Light and Mirror range creates a pleasant ambience. The mirrors and mirror cabinets are available as a rectangular option with LED edging lighting at the top, guaranteeing ideal illumination of the washing area.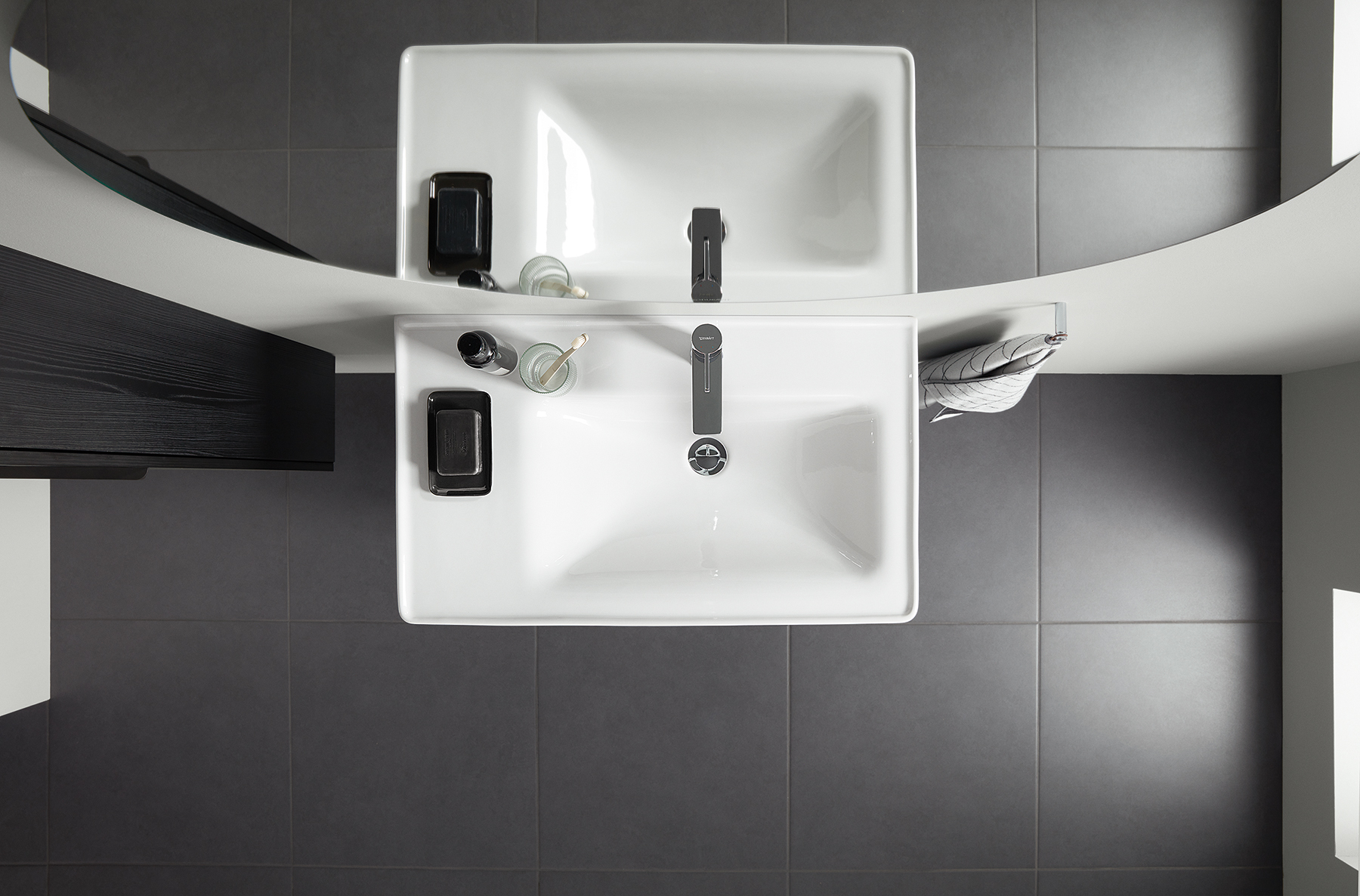 Duravit's product portfolio comprises sanitary ceramics, bathroom furniture, bathtubs and shower trays, wellness systems, shower-toilets, tap fittings and accessories as well as installation systems. In a world where everything is a bit topsy-turvy, there is comfort in the knowledge that you can escape to the bathroom for a relaxing bath or your nighttime routine. We're adamant that those little moments of "me time" should not be overlooked.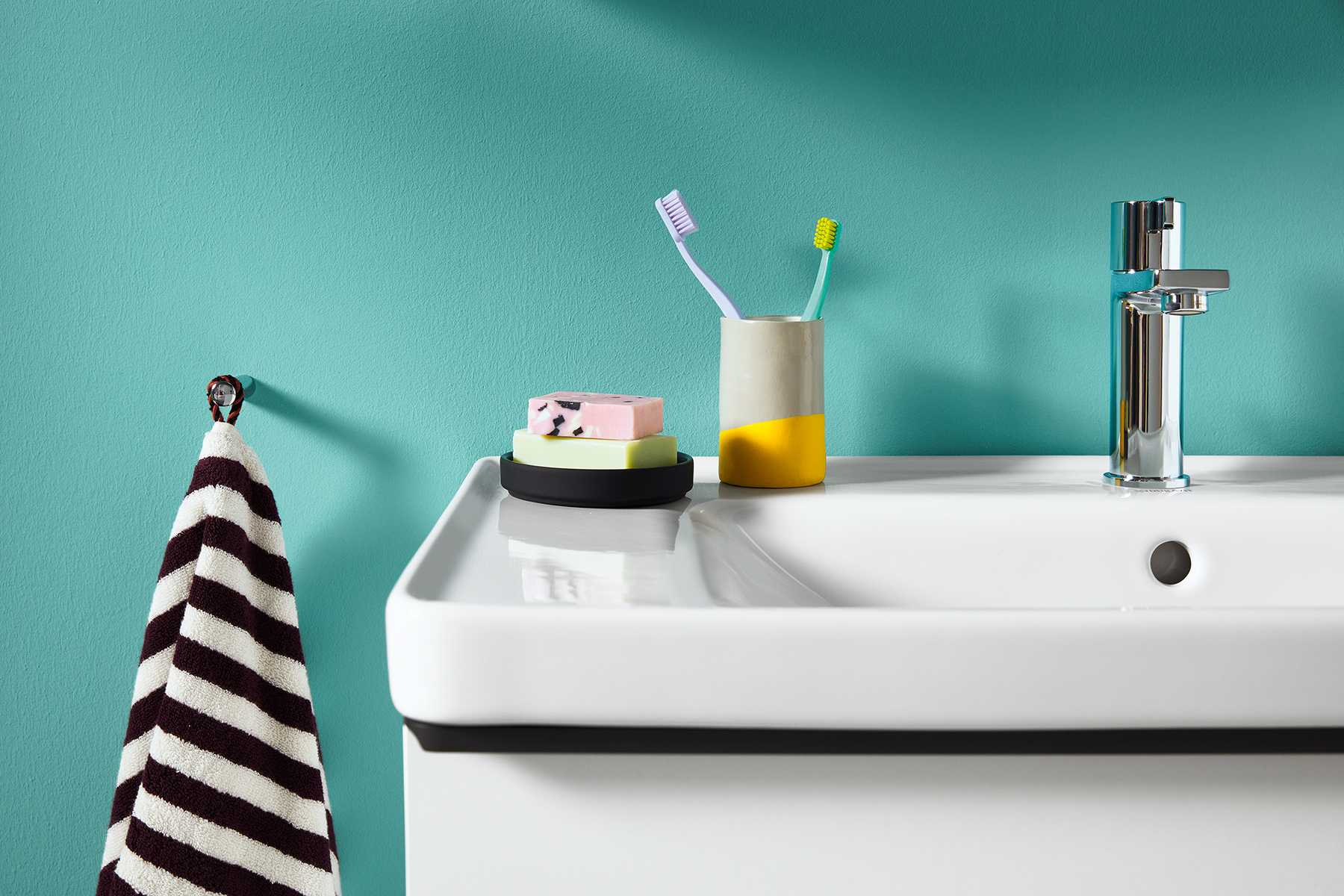 To see more of Duravit's elegant bathroom range and to keep up with all of their designer collaborations, check out their website here.