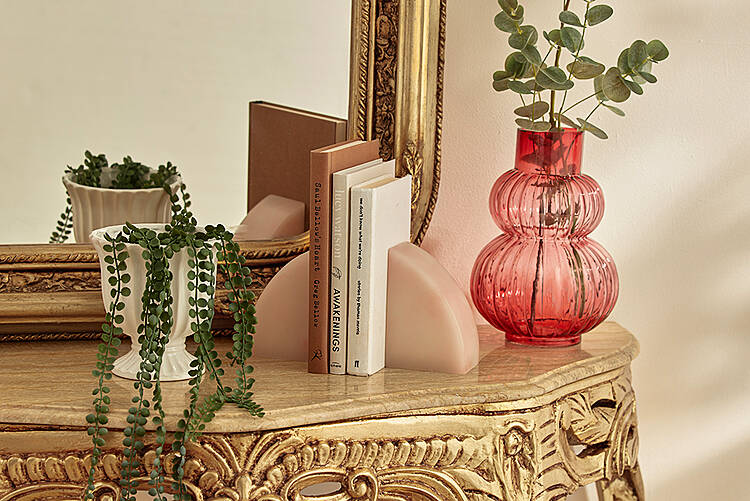 A House and Home promotion
It's well known that a change in surroundings can boost the mood, and this is never truer than when it comes to our homes. This doesn't have to mean a complete interiors makeover, however – a few well-chosen pieces will make all the difference. Whether that's selecting some bright bedlinen, adding a soft fragrance to the room or styling up your shelves with new candles, it's all about adding fun and creativity to your living spaces. And this is exactly where Dreamscape from Penneys comes in.
Penneys' new range of homeware brings together the past, present and future with a collection of tableware, soft furnishings, vases, and more, in soft and ethereal styles. There's a definite nod to cult period drama Bridgerton too! We're delighted to team up with Penneys as our Partner of the Month to present Dreamscape, which is in store in Penneys nationwide now.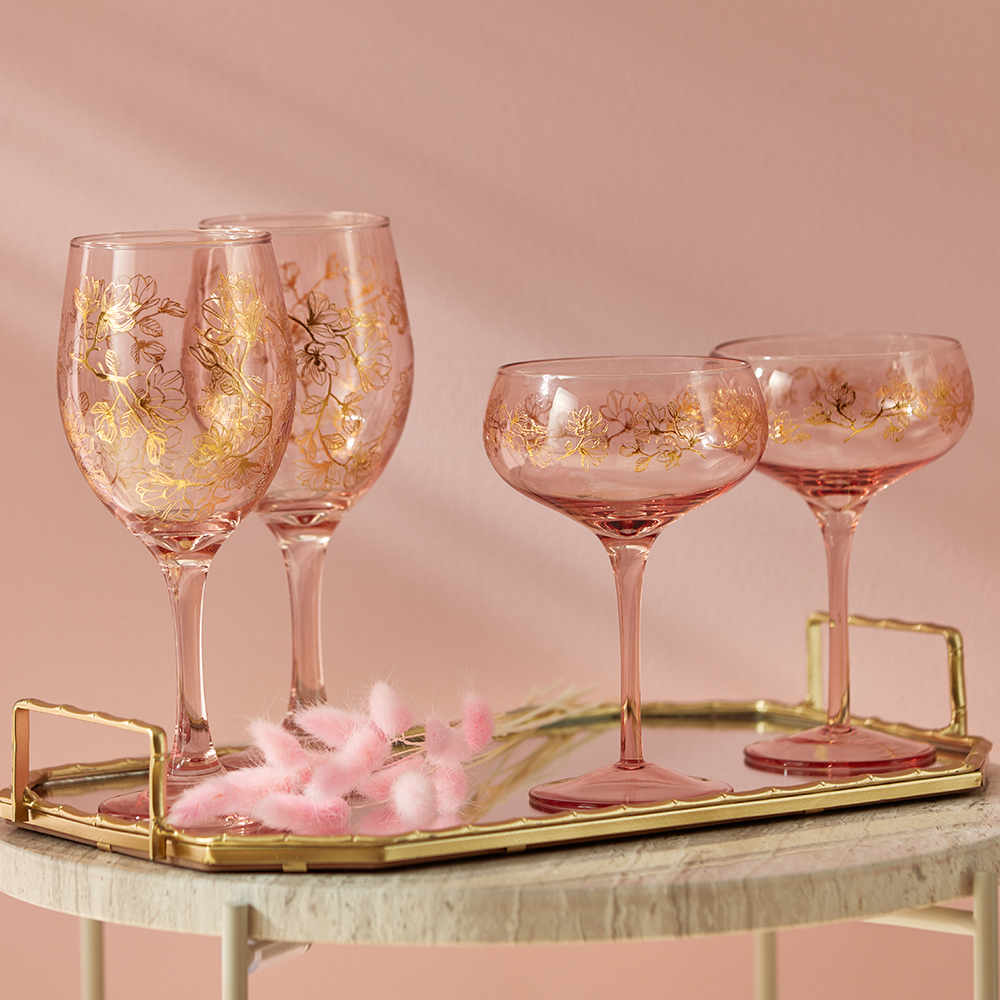 These ornate Wine Glasses (€10 for 2) and Champagne Coupes (€12 for 2) in pink with gold embellishments are designed to grace any celebration. Gold and soft pinks are key colours in the Dreamscape range.
Everything you need to conjure up a Bridgerton-style afternoon tea, the tableware includes a Three-Tier Cake Stand (€20), Four-Piece Tea Set (€18) and Ridged Clear Teapot (€8). Add the Knot and Twisted Candles (each €2) for soft lighting.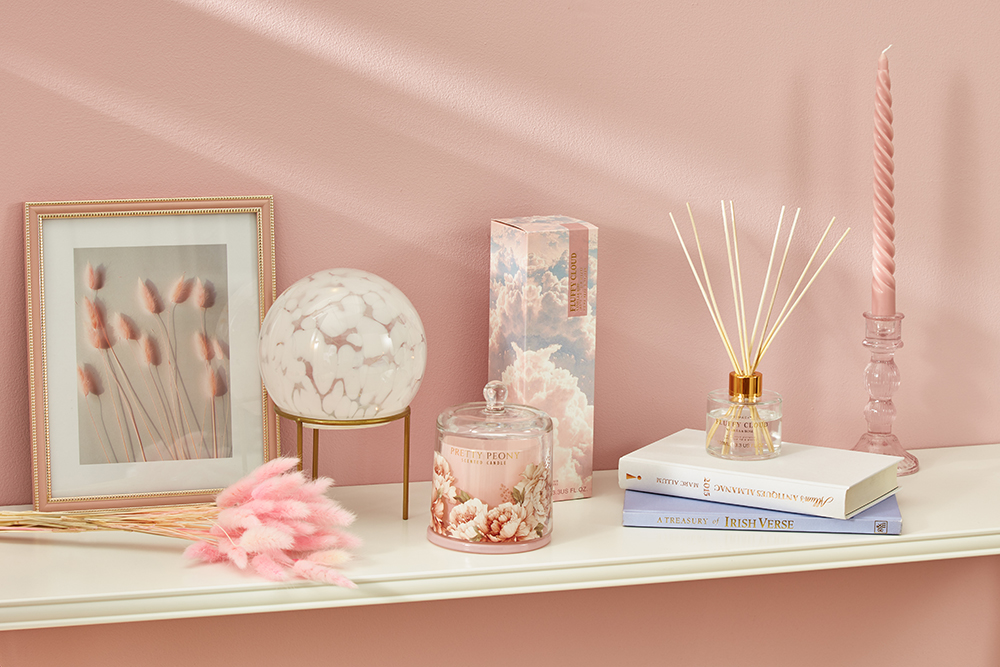 At the heart of the Dreamscape trend is an unapologetically feminine colour palette of dusted pastel paired with white and cream neutrals. Seen here, the Bubble Candle Holder (€5), Bell Jar Candle (€7), and Twisted Dinner Candle (€2 for 2).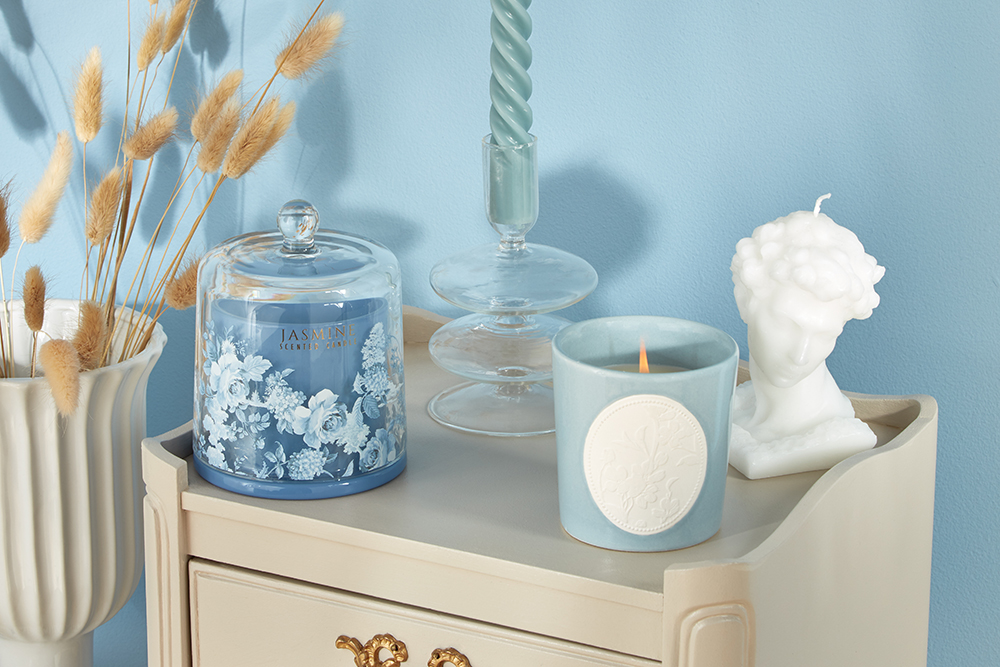 Soft blues also have a place in the collection, as this range of candles shows. Seen, Bell Jar Candle (€7), Twisted Dinner Candle (€2 for 2) and Candle with Embossed Seal (€5). The Sculpted Head Candle (€3) adds a playful touch.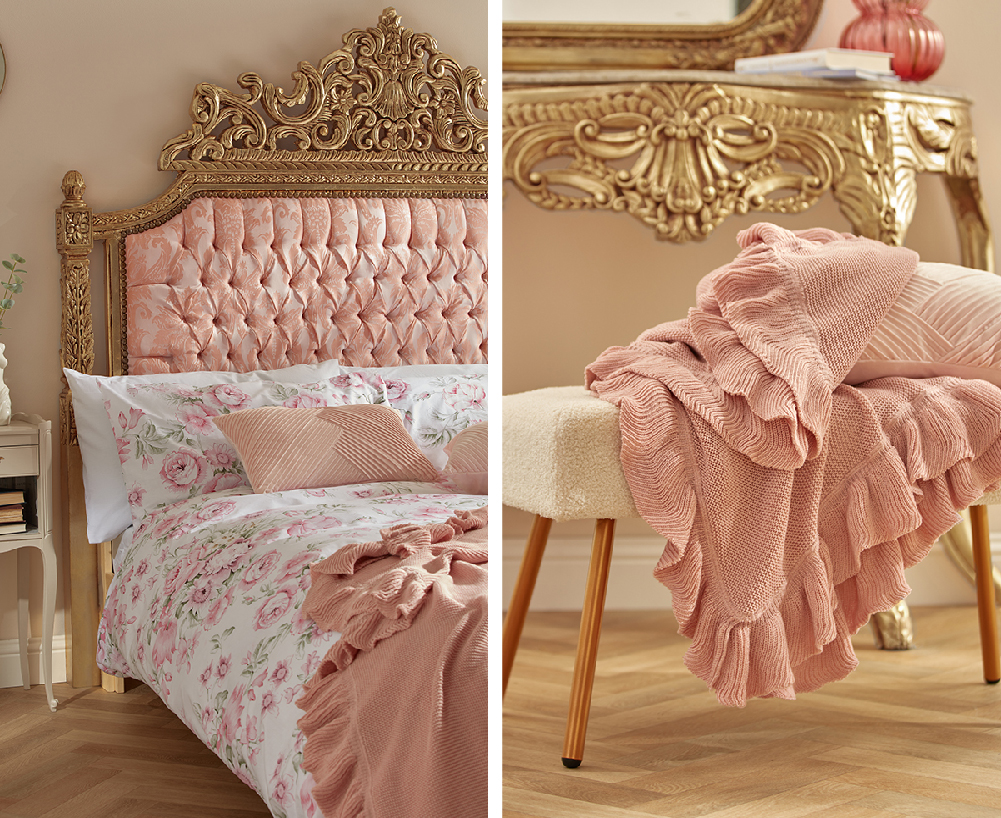 Lush textures and romantic prints combine in the bed linen and accessories. The Double Duvet Cover with pink rose design is €16, shown with Knit Throw (€16) and Velvet Cushions (€7 each).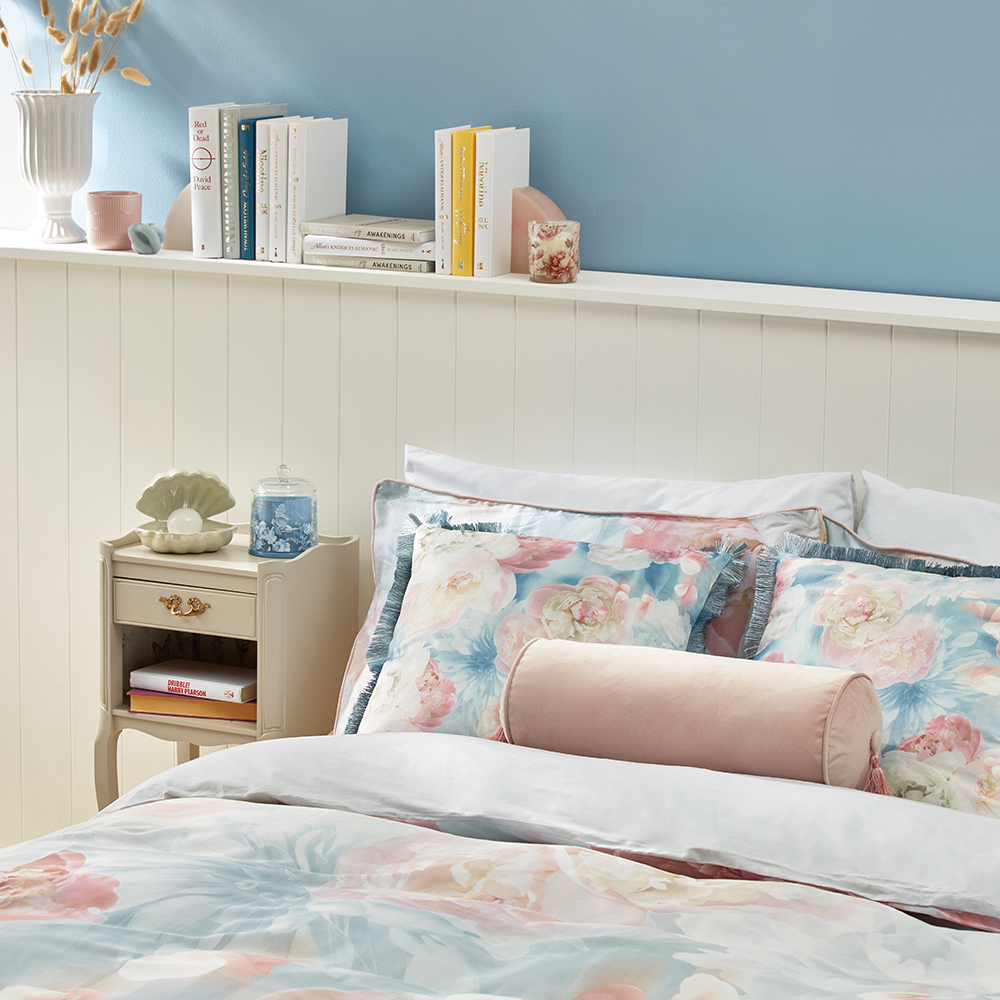 Ethereal florals are key graphics for the Dreamscape trend, as this delicate bed linen shows (€25 for the Double Duvet Cover). The cord trims on the pillow cases and velvet of the Tassel Bolster (€7) add an element of luxury, and fringed Floral Cushions (€12) complete the look.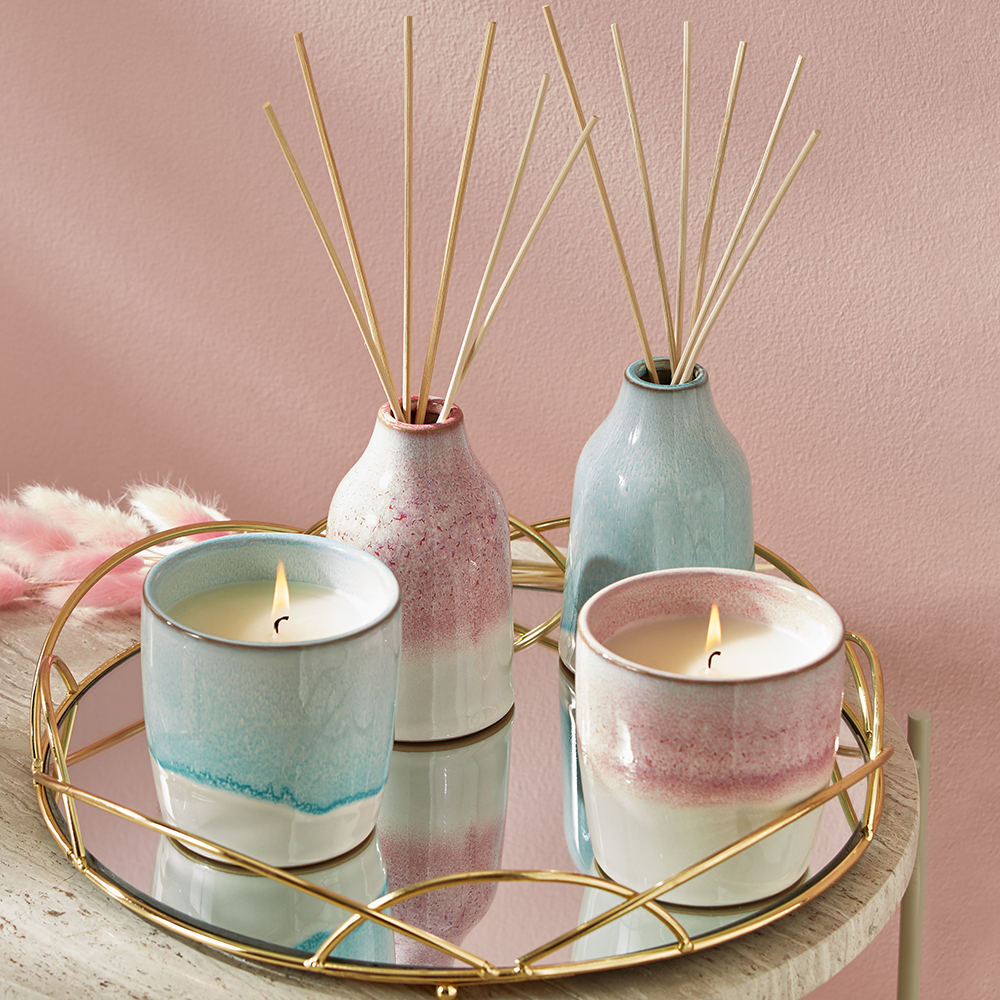 Heavenly scents are very much part of Dreamscape, and are available in the form of soft pink and blue Ceramic Diffusers (€7 each) and Glazed Single Wick Candles (€5 each).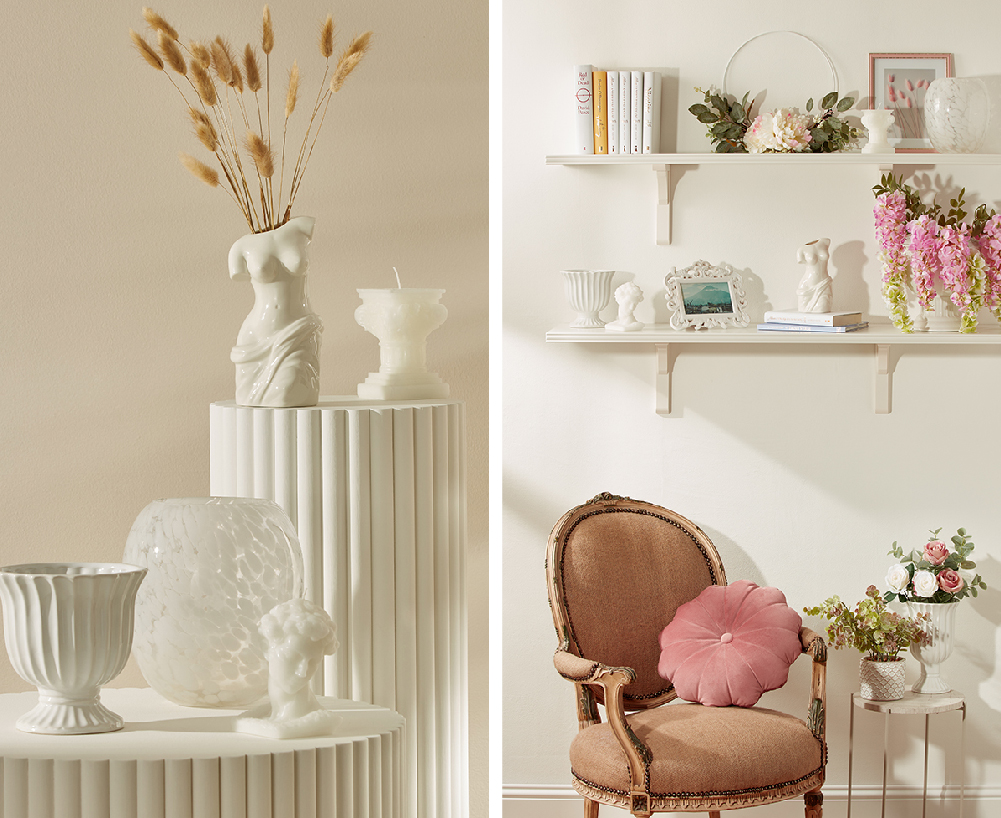 Penneys wanted to bring fun to the collection, and this can be seen in the range of playful candles (above left), including the Sculpted Head and Column-Shaped Candles (each €3). Adding to the opulent feel of ancient Rome, the Female Bust Ornament (€5) and Small Ornament Plant Pot (€7).
Meanwhile (above right), the Velvet Button Cushion (€8), will make a feature of any chair, and the small Ornament Plant Pot (€7), Tall Ornament Plant Pot (€8) and Female Bust Ornament (€5) blend past with present for a look that is up to the minute.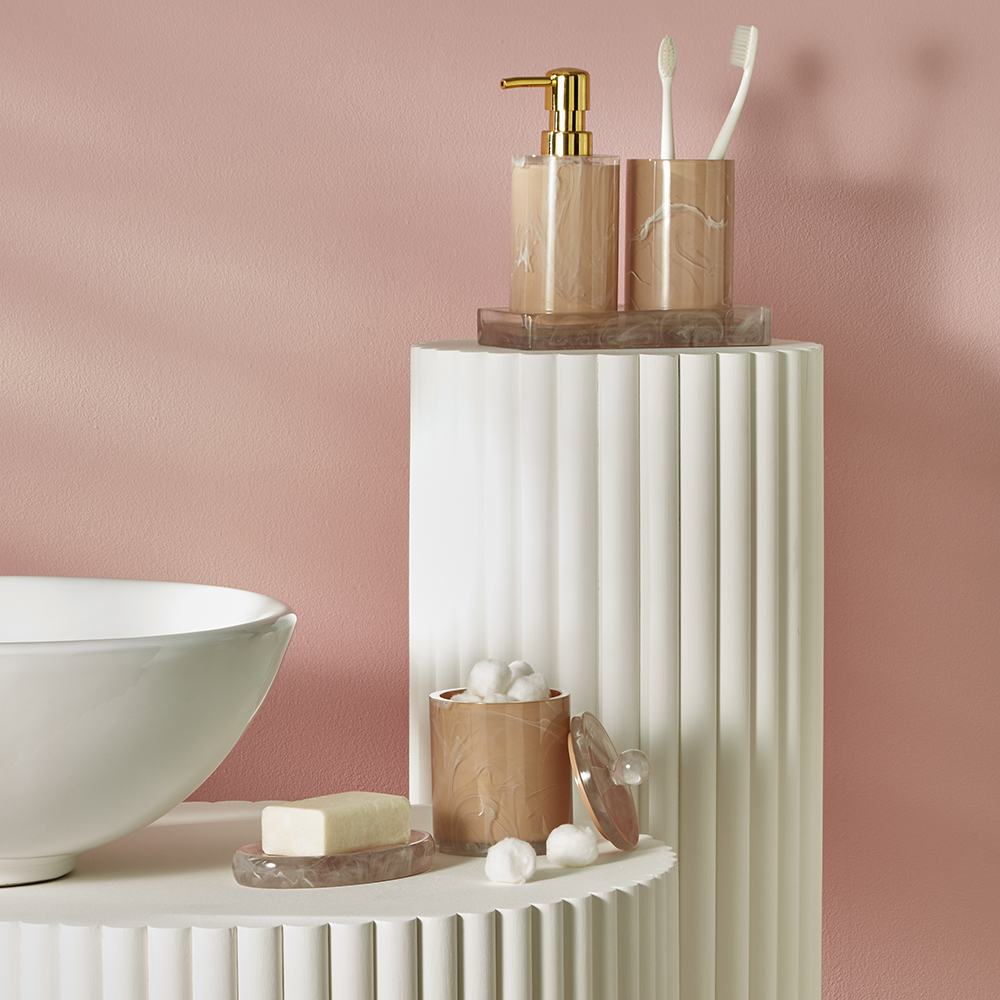 You can bring Dreamscape into the bathroom too, with this stylish range of accessories. Featuring a soft marble effect, the collection includes a Storage Jar (€7), Soap Dispenser (€5), Soap Dish (€4), Tumbler (€4) and Tray (€7).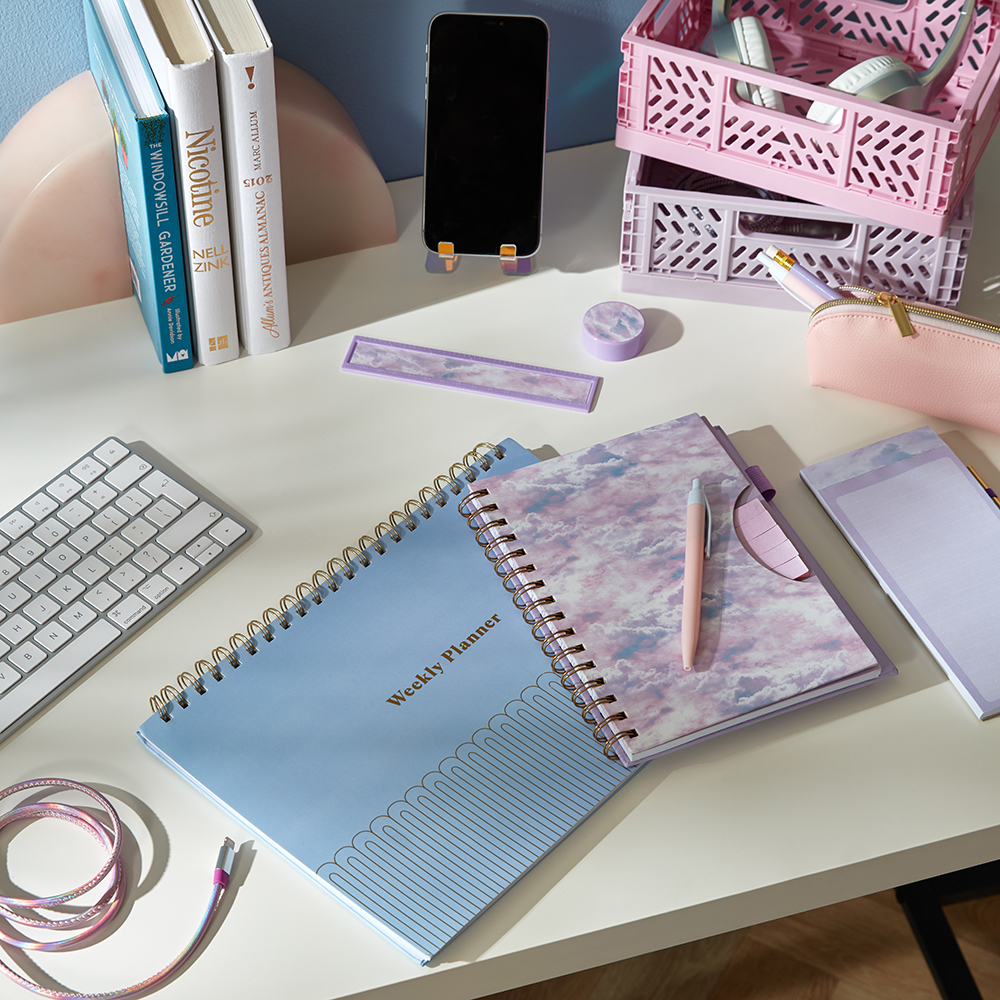 Dreamscape even adds fun to the home office, as demonstrated by the WFH Weekly Planner (€3), Mini Pink and Grey Plastic Crates (€2 each), and 1m Charging Cable in Pink (€4). The heavenly clouds on the A5 Notebook are another key graphic for the collection.
If you want to see more of Penneys' growing collection of stylish home accessories and furniture, be sure to check out the full range here. Dreamscape is in store in Penneys nationwide now.
Share This Article