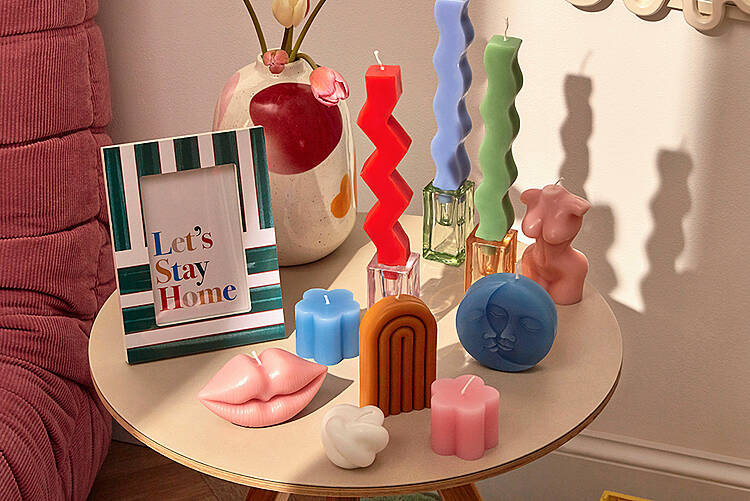 A House and Home promotion
Are you ready for some fun? After the last couple of years, it's fair to say that most of us are. We want to relax and be happy in our homes, with surroundings that reflect that. Penneys is embracing this spirit of optimism with its latest collection, which is guaranteed to raise a smile. Enter the perfectly named: Happy Home.
A home where families live and play together is one where they also laugh together, and this is what the Happy Home collection is all about. With everything from tableware in vibrant colours to bed linen in bold patterns, Happy Home gives us permission to let our imaginations run wild. And best of all, fun doesn't have to come with a big price tag – pieces in the collection start from just €1.50. So what are you waiting for? Let your rooms be your canvas, it's time to build a Happy Home!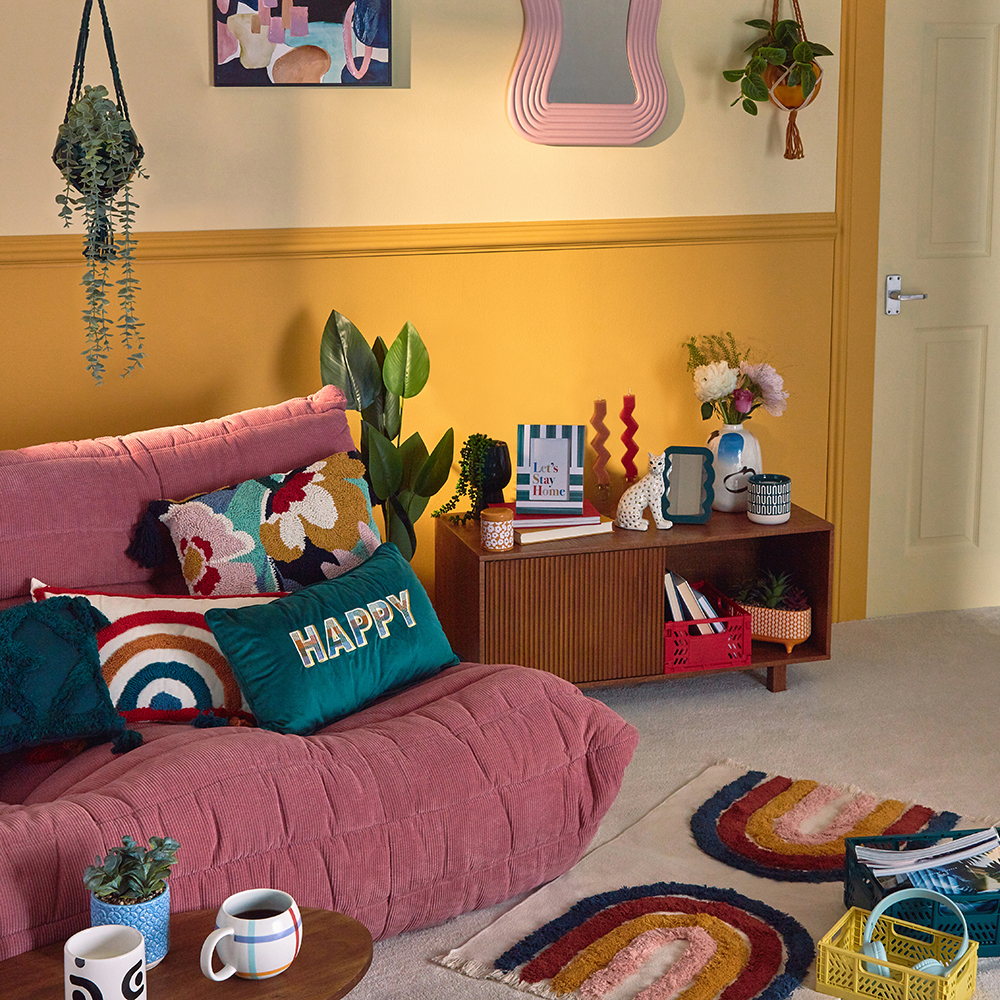 Part of the Happy Home ethos is that imperfection is cherished. It's all about bringing pieces together because you love them and not because they match. In this living space, standout items include the Happy Cushion (€8), Rainbow Cushion (€8), and Texture Floral cushion (€14), plus Zig Zag Candles (€1.50 each), Embossed Ceramic Candle (€6), Let's Stay Home Frame (€4), Wavy Framed Mirror (€4), and Chequered Mug (€4).
And below, just a few items from the range sure to brighten up your kitchen, including: Stacked Mugs, (€8 for 4), the Orange Glass Oil Pourer (€3.50), and Floral Serving Dish (€8).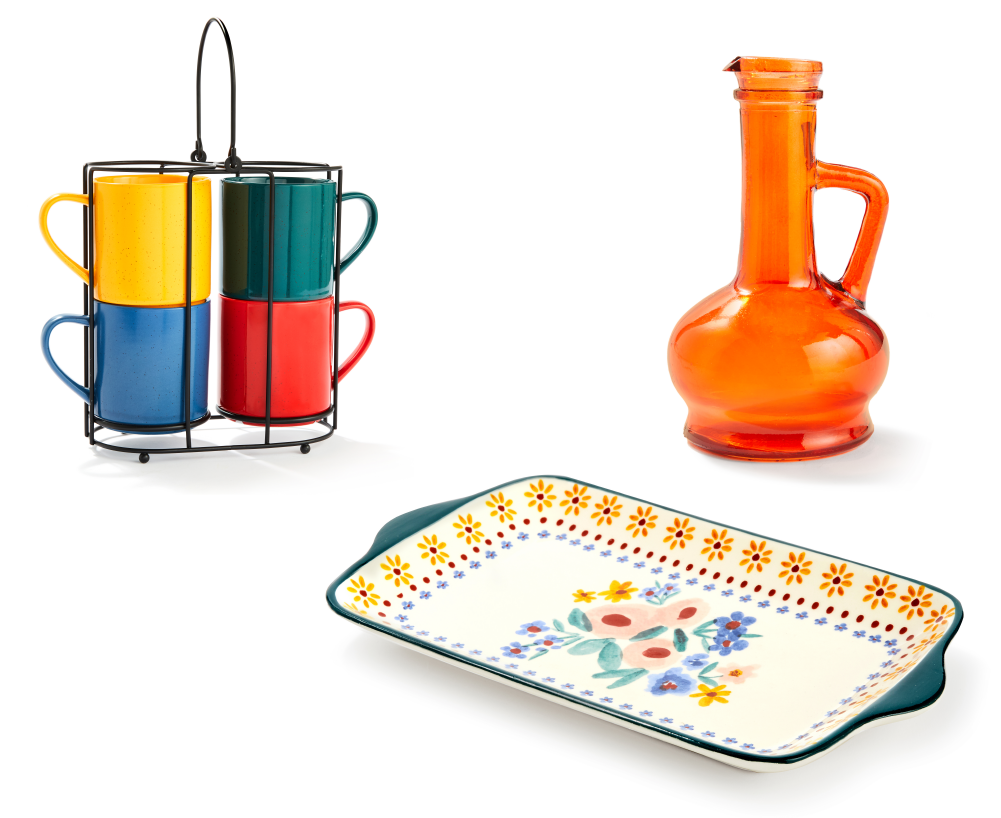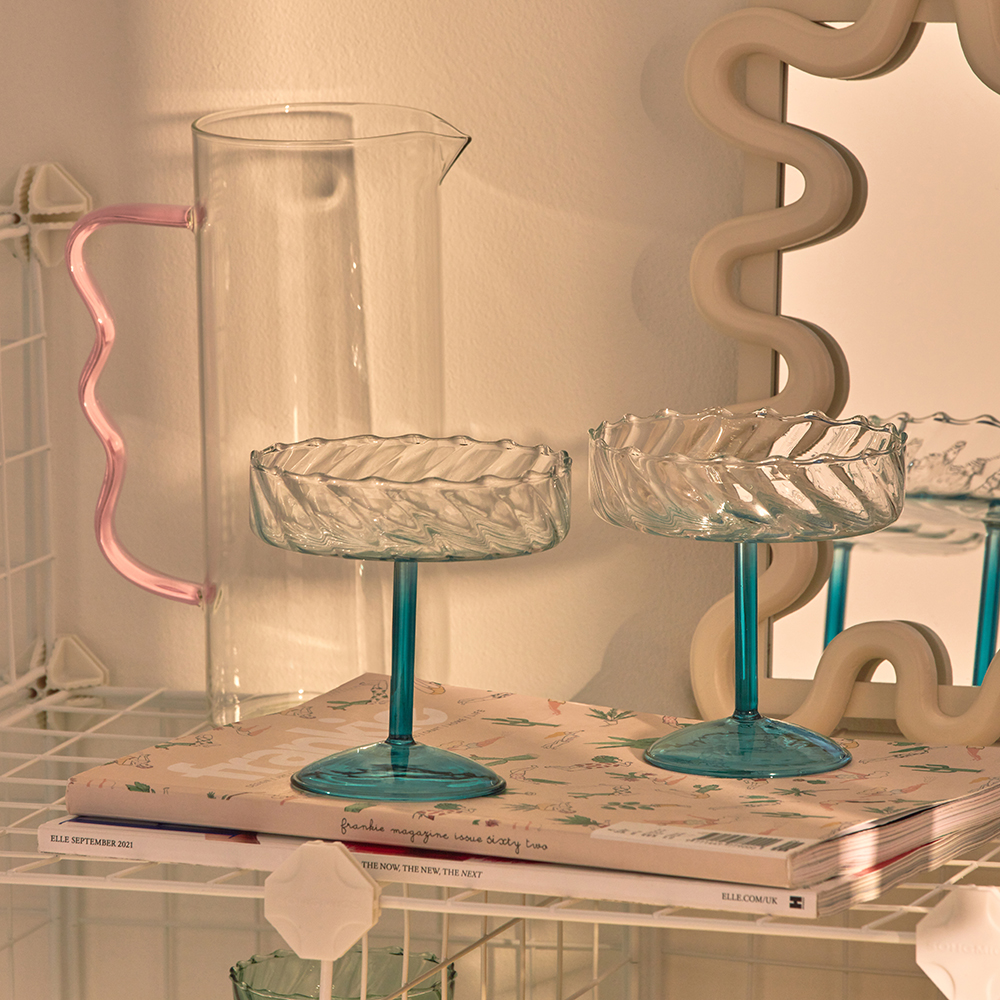 When it comes to glassware, little pops of colour go a long way, and these pieces will bring elegance to your table. Shown are the Twisted Coupes (€8 for 2) and Wavy Handle Glass Jug (€8).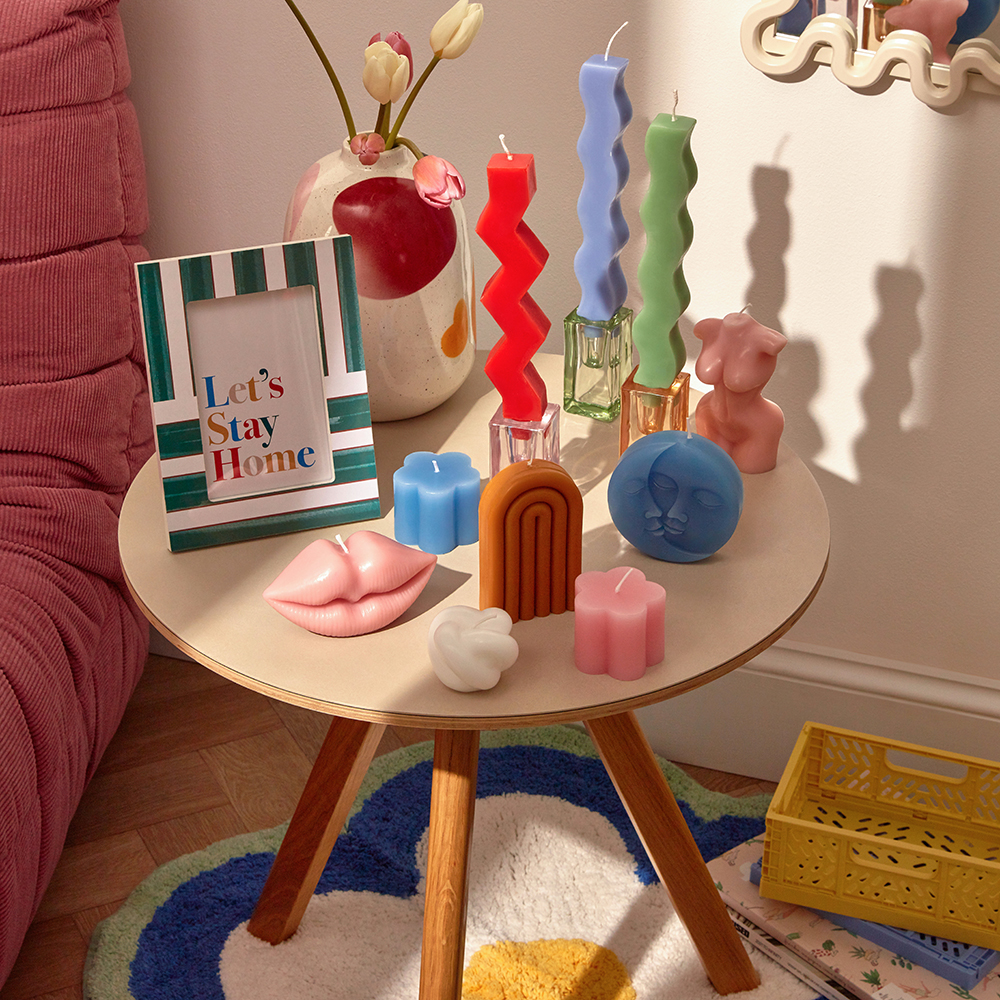 Happy Home encourages us to make our own artwork in the home by bringing an eclectic range of pieces together. Frames start from €4, while the range of fun candles includes the brightly coloured Wavy and Zig Zag Candles (€1.50 each).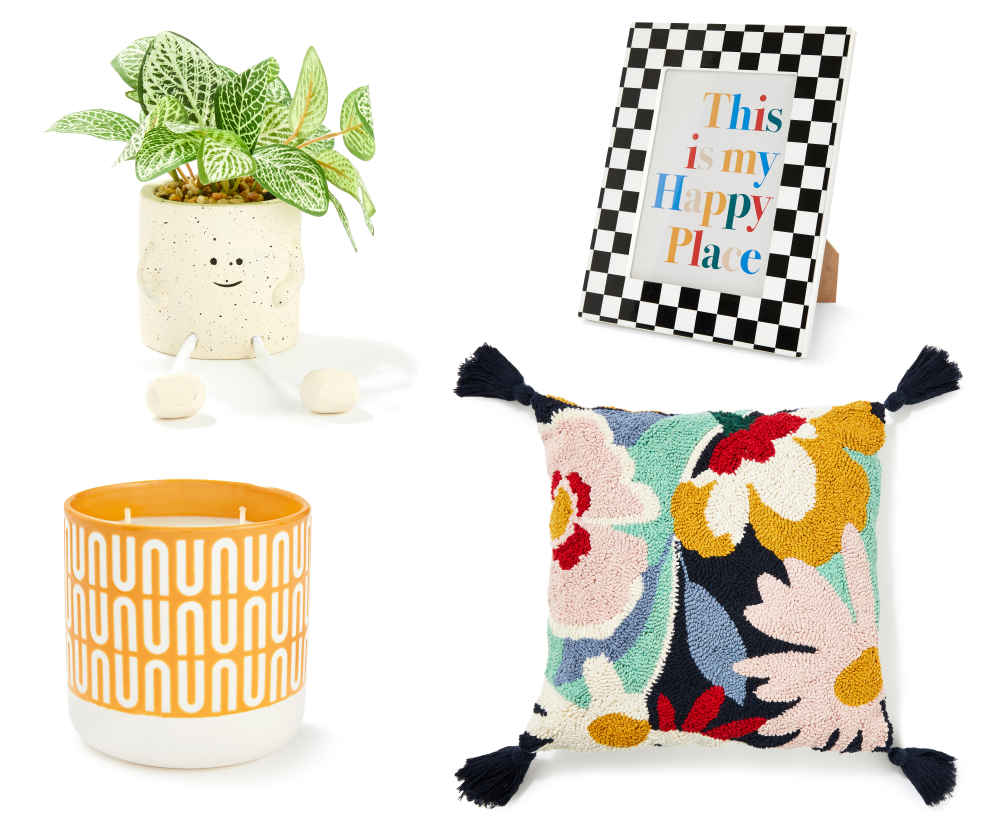 From living room to bedroom and everywhere in between, the Happy Home range has cute and colourful items to brighten up every corner, including: Hanging Legs Faux Plant (€3), Chequerboard Frame, (€4), Orange Embossed Ceramic Candle (€6), and Texture Floral cushion (€14).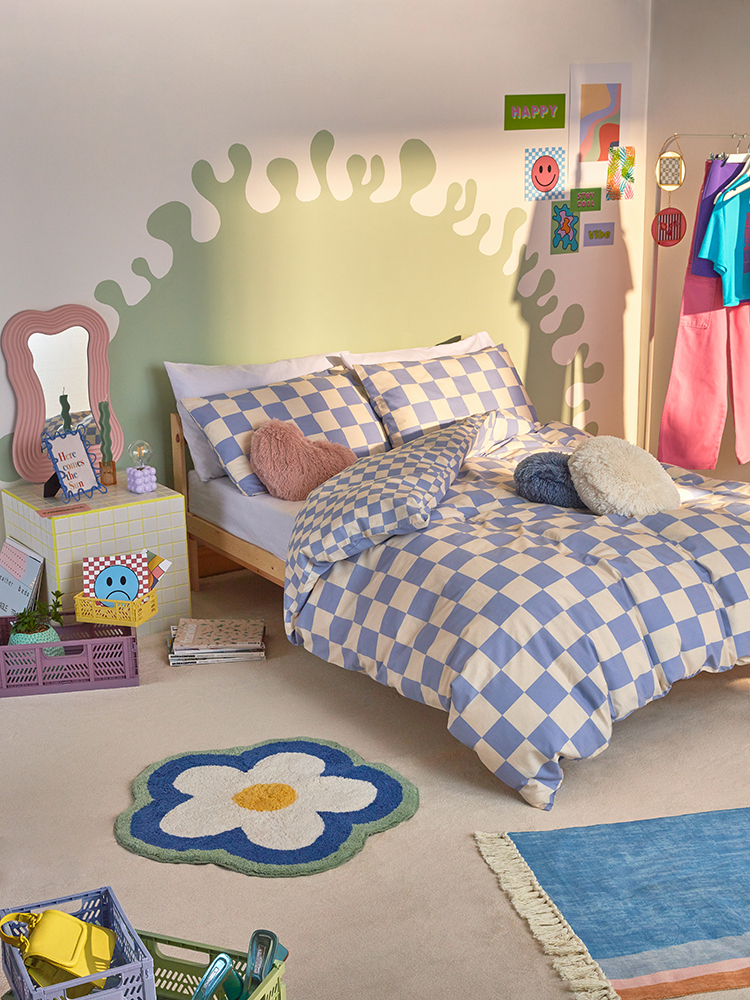 Bringing fun patterns to the bedroom, the Happy Home collection includes this Blue Chequered duvet set (Double €16), and Flower Rug (€9). On the bedside table, a Green Wavy Candle (€1.5), and Here Comes the Sun Frame (€4).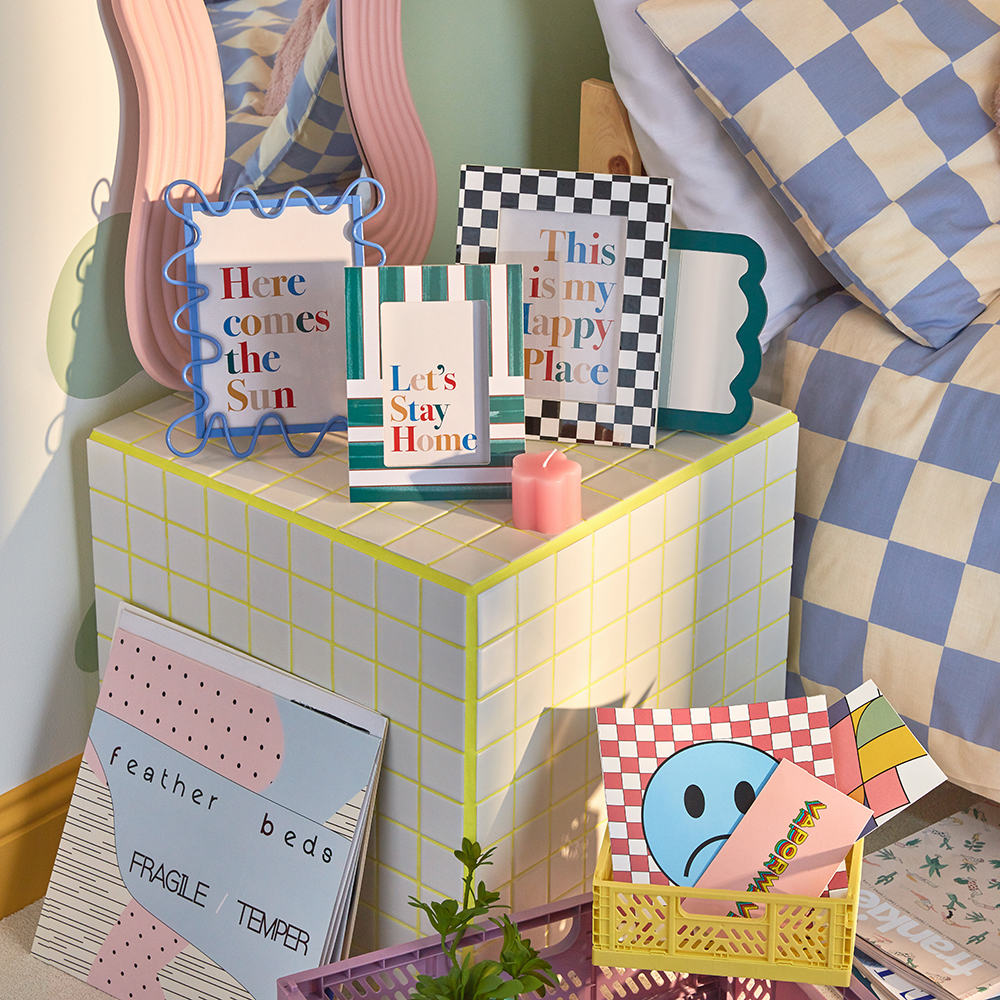 Positive typography is a big theme in Happy Home, and a number of frames like these are available with prices starting from €4. Also shown, Wavy Framed Mirrors (from €4).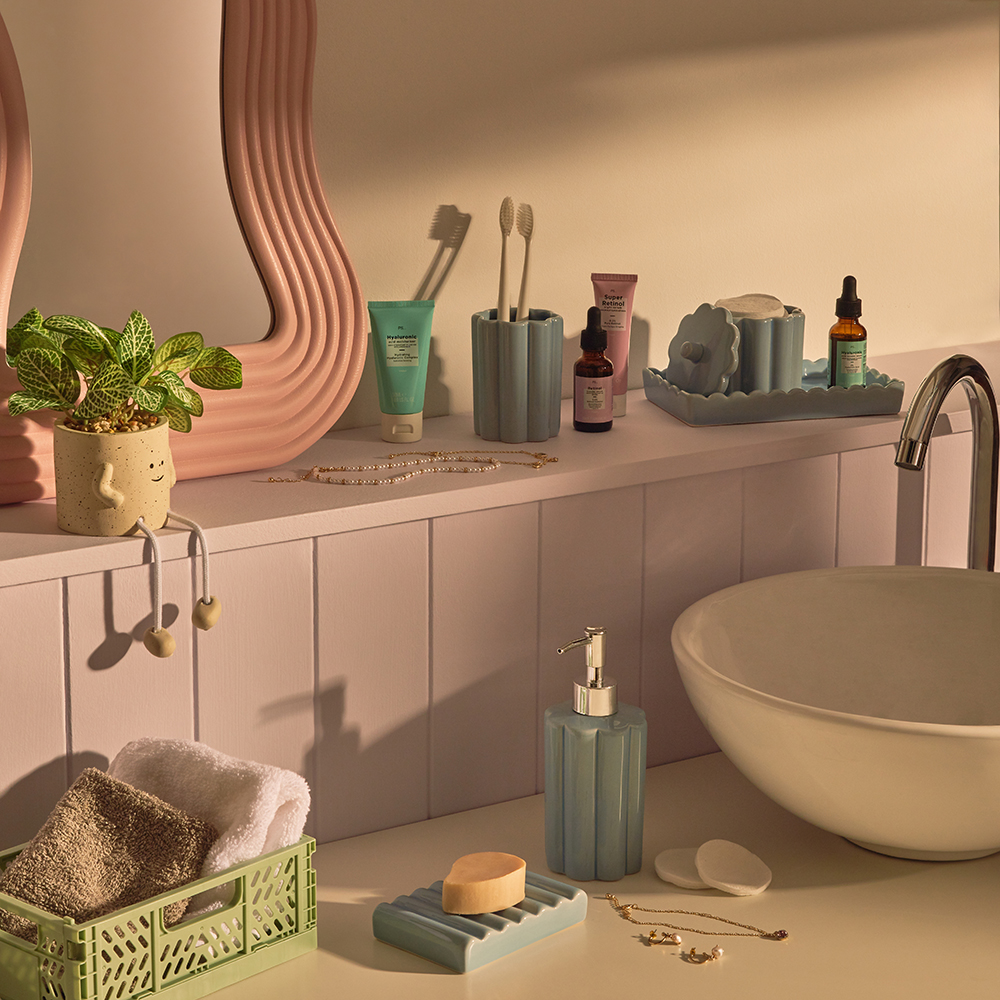 Adding some cheeky charm to the bathroom is the Hanging Legs Faux Plant (€3), while the Blue Bathroom accessories set (from €4) will bring coordinated style.
You can also see more of Penneys' growing home collection of quality products at affordable prices on its website and instore. Happy Home arrives in Penneys stores this August.