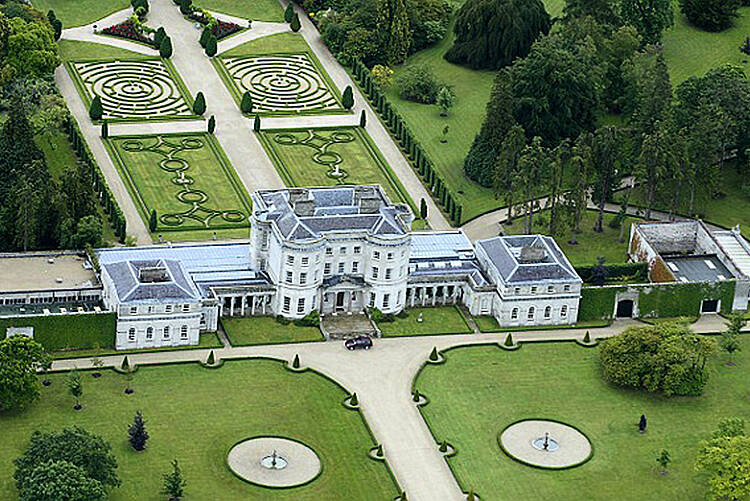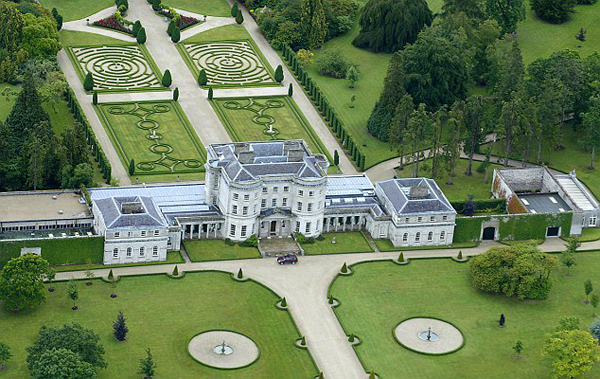 Ryanair founder Tony Ryan's lavish estate the Lyon's Demesne in Co. Kildare has been on the market since 2009 but it has just been reported that the price has been further slashed to the bargain price of €32 million down from €50 million. The Georgian mansion was bought by Tony Ryan who spent a whopping €100 million on an extensive refurbishment. The house sits on 600 acres of lush parkland and landscaped gardens. It boasts opulently appointed reception rooms, a wine cellar, a private cinema, a billiards room, an indoor swimming pool and eleven bedroom suites.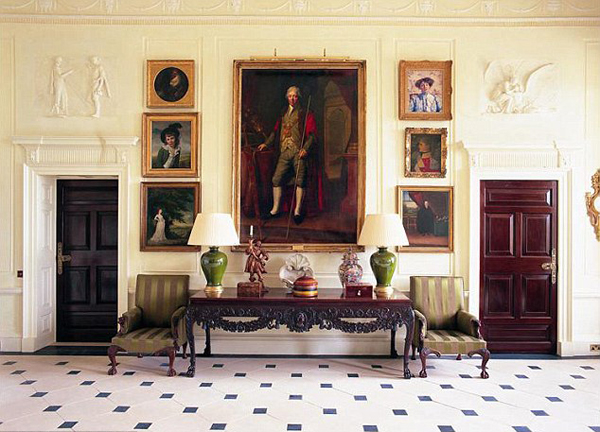 The large entry hall boasts intricate plasterwork, timber panelling and marble floors.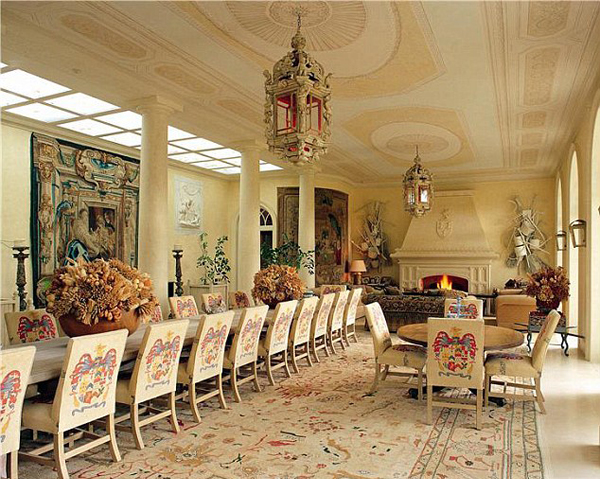 Antique tapestries decorate the walls of this lavishly decorated dining hall. Tony Ryan certainly had expensive taste didn't he?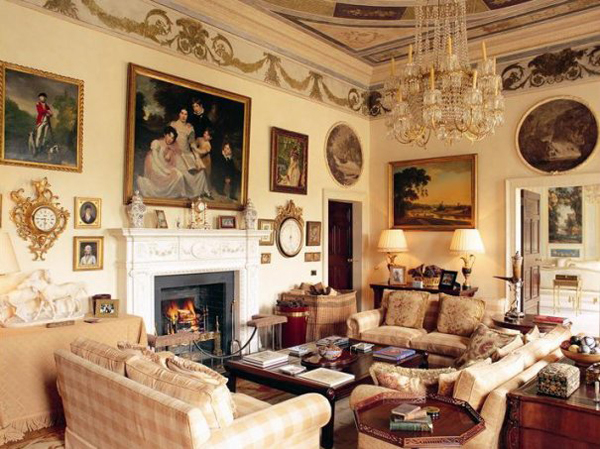 The living room features another original marble fireplace and chandelier and is filled with antique paintings and furniture.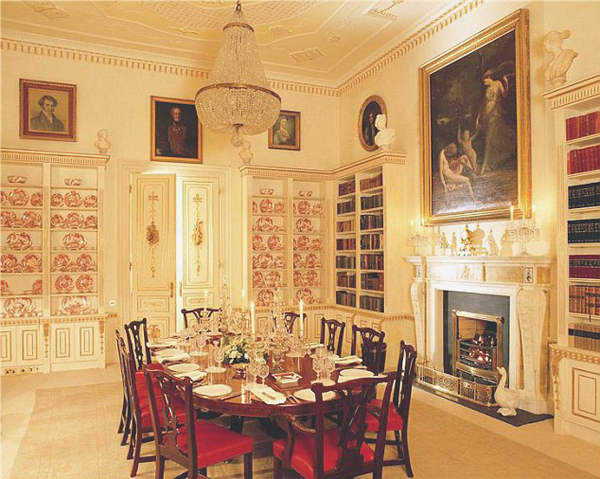 A smaller dining room in the estate features built-in cabinetry running right around the room.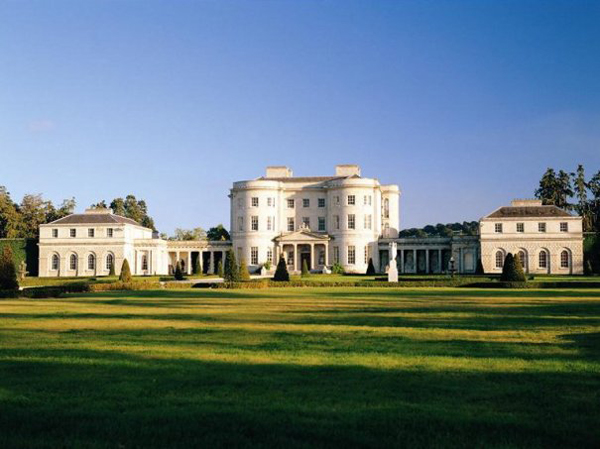 Not too shabby huh? If you've got a spare €32 million this lavish estate could be yours! Sherry Fitzgerald are now handling the sale.
Images via www.thejournal.ie