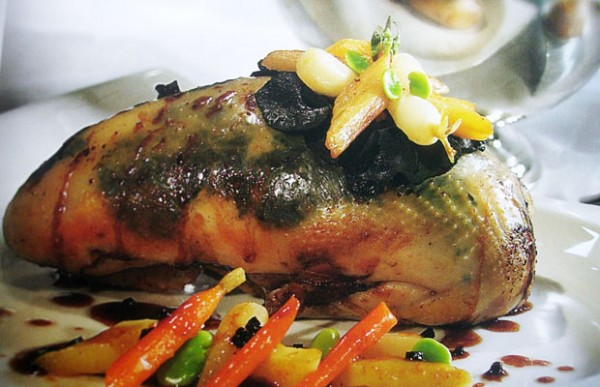 Who would have thought that wild bird and black pudding will marry together? Here a great recipe using Award winning Kelly's butcher black pudding and a partridge. This recipe comes courtesy of our friends over at Good Food Ireland, who are currently running a culinary competition.
For the partridge:
Chop some black pudding and mixed it with 1 onion, sage and foie gras. Stuff the partridge with the mixture. Between the flesh and the skin, arrange some sliced truffle mushrooms and butter, it will keep the partridge moist and will add a fantastic flavour to the bird and the pudding.
Roast the partridge very slowly in oven mark 5 (150 degrees Celsius) 8 minutes each side of the bird and then turn the oven at mark 6 (180 degrees Celsius) for 5 more minutes.
By cooking the wild bird slowly, all the flavour of the black pudding and truffles mushrooms will have time to go through and the flesh will be very tender.
For the sauce:
Roast slowly in a sauce pan some juniper berry with a string of thyme and 1 chopped shallot for few minutes to release the flavour of the spice. Add a glass of port, reduce by half and add 1 pint of beef stock. Reduce to half. Strain the sauce and add a nut of butter.
You can served this game with a selection of baby root vegetables as carrots, swede, Jerusalem artichoke and parsnips roast with honey and rosemary.
For more great recipes visit Good Food Ireland:
Good Food Ireland is an industry organisation that brings together under one umbrella good food places all over the island of Ireland that are committed to using local food and supporting our Irish farmers, food producers and fishermen. Visit www.goodfoodireland.ie for further information on the 260 members.