The start of the summer is the perfect time to invite people around to sample your latest and greatest dishes; so here's a great dessert recipe to add to your cook book and impress your friends with. This recipe comes courtesy of our friends over at Good Food Ireland and was put together by the chefs at Mount Falcon.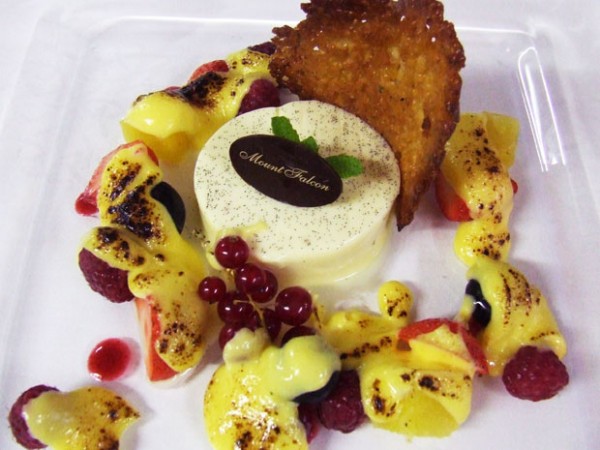 Recipe: Vanilla & white chocolate panna cotta, champagne sabayon, fresh berries.
For the Panna Cotta:
Boil 25cl of milk and 25 cl cream with half pod of vanilla split in two.
Add 200gr of white chocolate and stir.
Add 3 leaves of gelatin.
Leave it cool down.
Whisk 15 cl of whipped cream and add to the mixed before it set.
Pour the mixture in ramekin
For the sabayon:
In a mixing bowl, whisk 3 eggs yolk with 50gr sugar and 10cl of champagne.
You will need to cook the mixture by whisking it continually over a pot of boiling water until it become firm but don't over cook it or you'll get scrambled eggs!
Dress some fruits on a plate and pour the sabayon over. Glaze the sabayon under a grill for few minutes and set you panacotta in the center of the glazed fruits……..bon appetit!
For more great recipes visit Good Food Ireland:
Good Food Ireland is an industry organisation that brings together under one umbrella good food places all over the island of Ireland that are committed to using local food and supporting our Irish farmers, food producers and fishermen. Visit www.goodfoodireland.ie for further information on the 260 members.