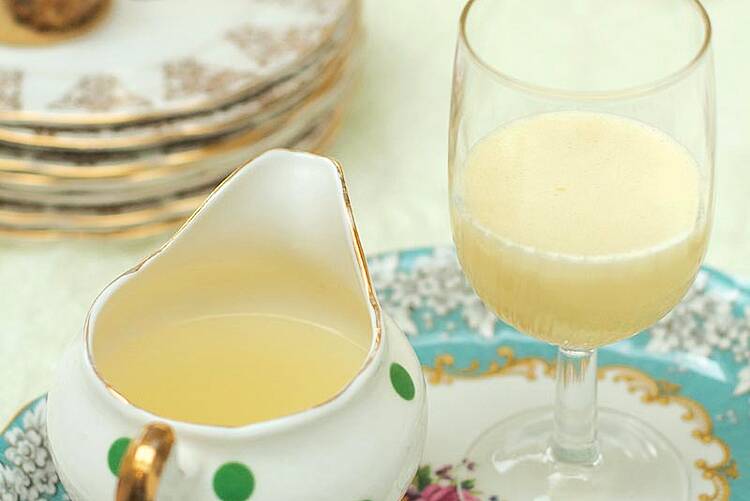 This recipe serves six.
You will need:
100g (4 oz) caster sugar
6 egg yolks
juice 1 lime
4 tbsp brandy
Lemonade, to serve
Method
Whisk the sugar and egg yolks with an electric whisk until thick and creamy. Then beat in the lime juice and brandy.
Divide among serving glasses and serve straight away. Allow guests to top up to taste with lemonade and experience that snowball effect!