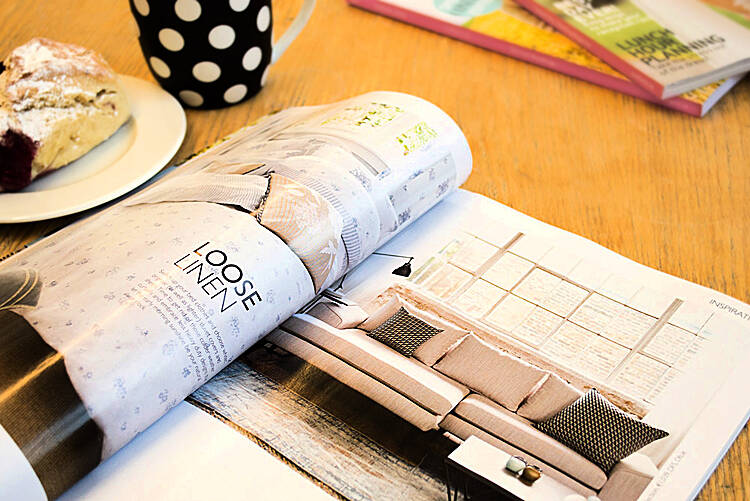 We said it once and we'll say it again; this issue of House and Home really couldn't be any more 'summer' if it tried! Every page is bursting with useful advice, gorgeous imagery and inspiring ideas that will bring the season indoors.
We're not calling this The Designer Issue for nothing, either - check out SIX gorgeous homes, in Ireland and abroad. They all have that undeniable designer touch, yet the looks are all completely achievable. We have Scottish designer, Donna Wilson's home in London, Tori Murphy's in Nottingham and Aurora Aleson's upside down house in Dublin, to name but a few.
Expect four delicious looking cakes from Leiths How to Cook Cakes - find the finishing touches to that fantastic looking Mojito Genoise here.
And, not forgetting our brilliant competition with Tefal; we're giving one very lucky winner over €1,000 worth of prizes - that's FIVE cooking appliances in total!
But that's only half of it - there's still a playful mix of paints, paper, accessories and accents, that are sure to keep things fresh for the season, to look forward to, too.
All of this, including a FREE Renovate magazine, for €3.85. House and Home is in all good newsagents, nationwide, right now.
From the team at House and Home, we hope you have an absolutely fantastic summer and enjoy reading.
Anna Shelswell-White
Editor
On Instagram? Twitter? Facebook? Be sure to connect with us, join the conversation and nab some daily inspiration and interiors news...