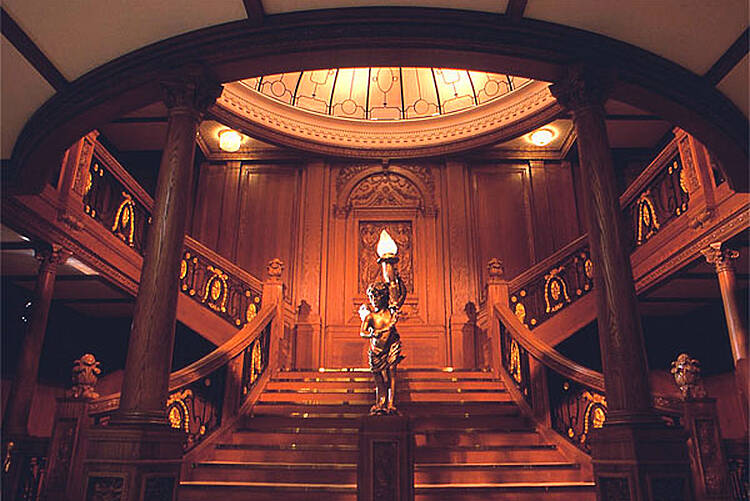 The 100th anniversary of the sinking of the ill-fated Titanic has been a permanent fixture in the news lately with memorials, museums, movie re-releases, documentaries etc. appearing everywhere. The iconic ship was the largest, most lavish and most luxuriously decorated of its time. Its tragic story has captivated and fascinated the world ever since it sank during its maiden voyage from Southampton to New York city via Queenstown (Cobh), Co. Cork taking with it more than 1,500 lives.
'The Ship of Dreams' offered every luxury available at that time to its first class passengers so we thought we'd share a few images of the luxuriously decorated ship interior and how it has greatly influenced interiors of today, one hundred years on.
Everyone will recognise the grand staircase from the ship which has been expertly recreated at the Titanic Belfast museum. Its solid oak construction, curved panelling, detailed wood carving and magnificent glass dome ceiling was the most impressive of its time.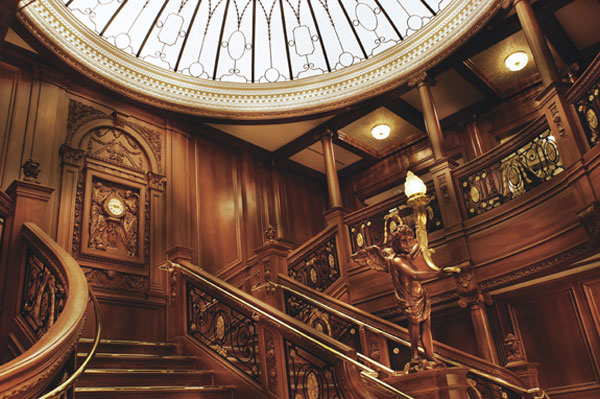 The wood carving surrounding the clock, although decayed, is still intact at the bottom of the ocean. The cherub light at the foot of the stairs has been replicated many times over as has many of the chandeliers throughout the ship.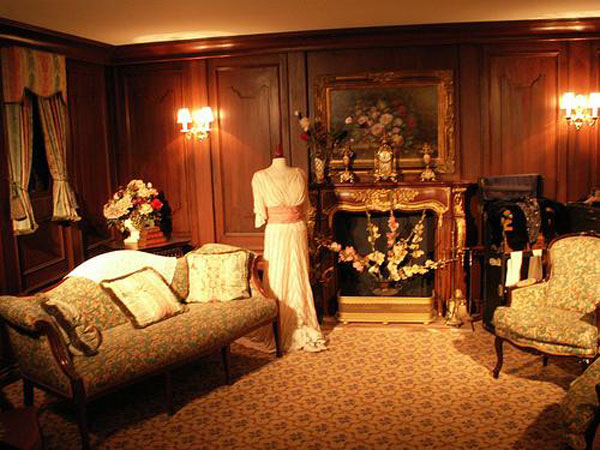 This is a recreation of the seating area of a first class cabin on the ship. Its Edwardian style furniture, luxurious fabrics, plush carpets, decorative wall sconces and fireplaces are still very popular choices today.
Carved walnut beds, wood panelling and damask wallpaper are still all very much alive in the interior world.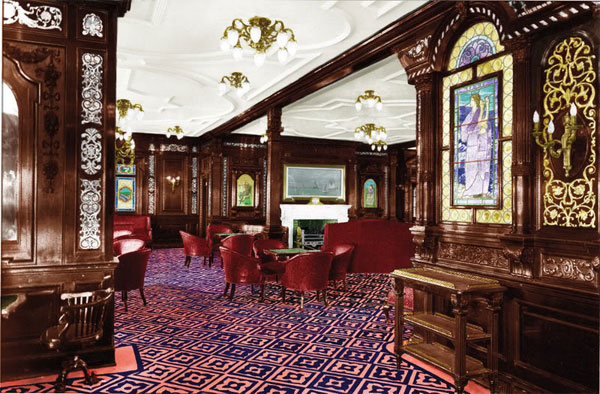 This is the first class smoke room on the ship providing the gentlemen on board with plush comfortable surroundings as they smoked their cigars and played cards. The attention to detail was incredible for its time and still influences interiors today.
Titanic and its passengers who lost their lives will be remembered for generations to come.
Have you been to the Titanic Belfast museum? What did you think? We would love to hear from you below.