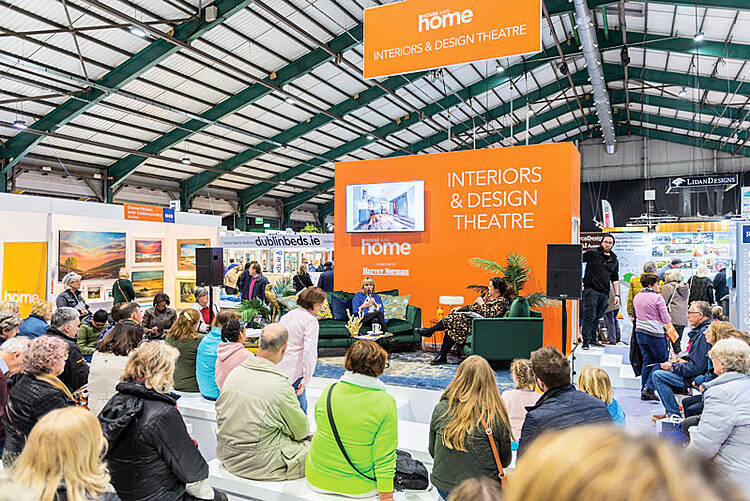 Thinking of upgrading, decorating, extending or renovating your home? If so, then you need to visit the permanent tsb Ideal Home Show, at the RDS this October bank holiday (25th-28th), where you'll find all the ideas and inspiration to help you create your very own ideal home.
With over 230 of Ireland's leading home improvement and décor brands, there will be advice centres, theatres and many more entertaining features. Here's a flavour of what to expect at the autumn showcase.
Insider advice, expert guidance and even a celebrity or two: This year's House and Home Interiors & Design Theatre is the place to be inspired and entertained in equal measure. Hosted by our Editorial Director, Kirstie McDermott, she sits down with Nick Knowles, of DIY SOS fame on the opening night, Friday 25th October. With 20 years on the hit show, we expect he has picked up a trick or two, so get ready to discover his best build and design tips.
Set within the Home Interiors Fair, the interactive showcase is the place to pick up that all-important insider knowledge you need to transform your house into a beautiful dream home. Throughout the weekend, the Theatre will be a hive of masterclasses, Q&A panels and workshops across a range of topics, from design trends and décor, lighting, upcycling, storage and finance – so ensure you stop by.
House and Home readers will be familiar with Irish family business Finline Furniture and, this year, the company is extending its collaboration with Foxford designer Helen McAlinden to create the Finline Furniture Showhouse. Make sure to check out their creation: a sustainable 'Family Home' featuring locally made Irish furniture and fabrics. Expect to see beautiful sofas and chairs, with clever bespoke details such as USB ports and device holders, alongside gorgeous textiles and accessories. Lots of inspiration for your seasonal switch-up.
Not only are sustainability and climate change fast becoming central to our daily lives, they are now key to the very fabric of our homes. This autumn's permanent tsb Ideal Home Show has ecological responsibility at its core, enabling Irish homeowners to make easy and practical environmentally conscious choices.
At the Mitsubishi Electric Home Advice Theatre, Nick Knowles will be sharing his DIY tips and tricks and RTE's Patricia Power will be giving advice on negotiating the best possible deal. To help people carbon-proof their homes, the Eco Expo, in association with Energia, has all you need to know about money-saving and carbon-saving technologies for the home, including retrofit insulation and double glazing for doors and windows. If you're in the market for a new car and are considering going with a hybrid or electric option, stop by the Drive Electric area and check out the latest ranges of EV'S, hybrids and electric scooters including Tesla Model 3, Mitsubishi Outland PHEV, Hyundai KONA Electric & Hybrid, along with LIFAN Electric Scooters and Charged.ie.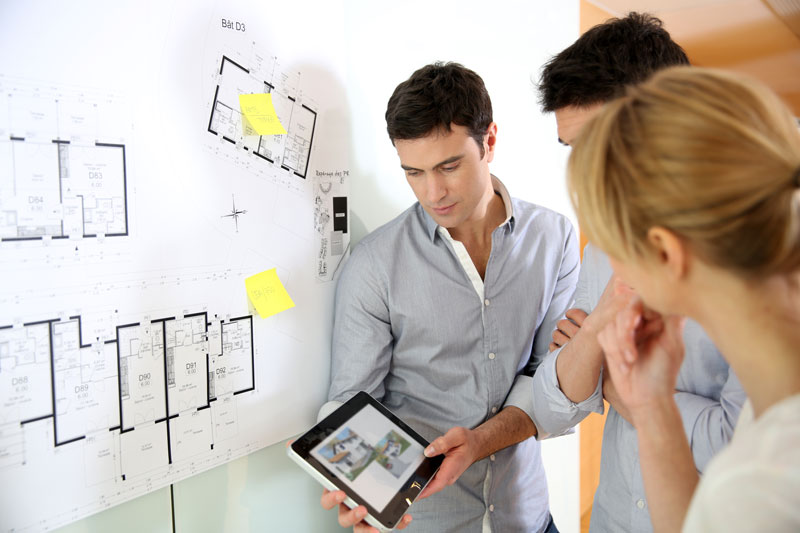 If there's a new build, renovation or extension in your future, take yourself off to the Ask An Expert Pavilion.  Ask An Expert is your opportunity to avail of a FREE 20-minute consultation with professional experts for your home projects and plans: Extending • Building • Finance • Interior Design • Architectural Advice • Sustainable Home Energy Systems • Garden Design. Regardless of what stage your home project is at, this is a must-stop! For more information about what experts that will be there across the four days, visit Idealhome.ie/ask-an-expert.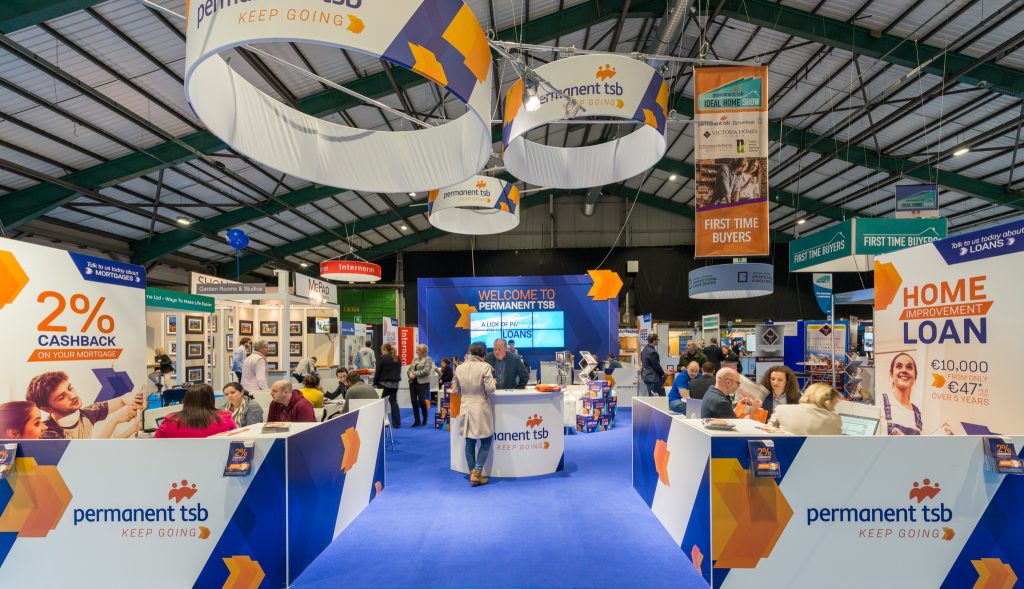 permanent tsb are proud to return as the title sponsors of the permanent tsb Ideal Home Show for the sixth year in a row. The permanent tsb team will be on hand to help you on your home journey. So, whether you are looking to buy your first home or improve your existing one, they are with you every step of the way. They look forward to chatting to you at stand N60 over an exciting and jam-packed weekend at the permanent tsb Ideal Home Show.
Want to know how the experts are styling this season? Visit The Interior Design Hub – located in the Ask An Expert Pavilion – to see four roomsets created by some of Ireland's leading home furnishing stores.
This year's roomsets will be from:
DFS designed by Yvonne Mulligan of Nine Yards Design
Michael Murphy Home Furnishings, designed by Jackie Tyrrell Design;
Bo Concept, designed by Denise O'Connor of Optimise Design
 Meadows & Byrne Homestores, designed by Maria Fenlon Interiors
As well as new season pieces, you can see autumn paint colours in situ from the Dulux Signature Collection. A team of interior designers will be on stand-by to steer your interiors aesthetic, whether it's settling on a sofa shape, how to bring in the new trends, or break out of a colour rut. Have your questions ready!
In an "always on" world, a garden – big or small – can provide welcome respite and work wonders for your wellbeing. Wander in awe around this autumn's showhouse garden, The Flourish Garden,(Stand SH14), which is the brainchild of Dermot Kerins of Outlook Gardens, an award-winning garden designer who works in Ireland and overseas. The creative space will contain elements for outdoor dining and entertaining, in line with current trends, but will also be a haven for plants and wildlife. From dining to decking, styling and outdoor accessories are important aspects of this showcase however, planting is an element of the garden that takes centre stage at this showcase. You'll definitely be taking a trip to your local garden centre after!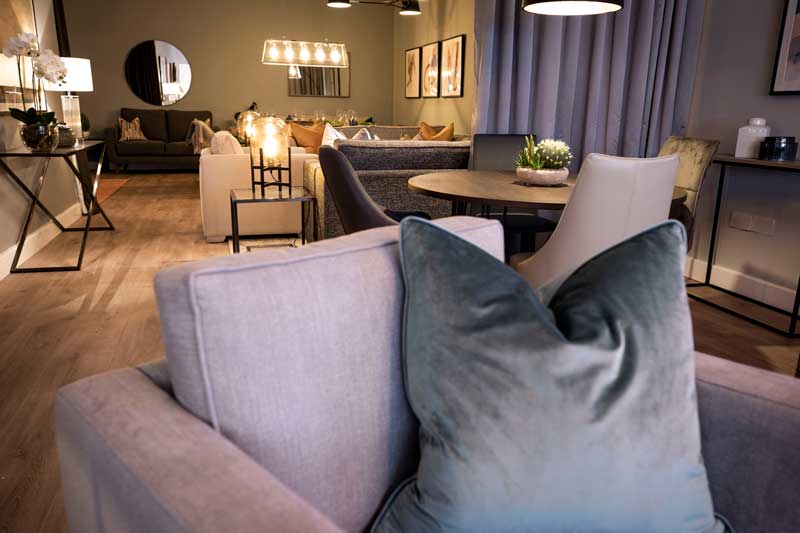 Visit idealhome.ie to secure your free and discounted tickets to the unmissable permanent tsb Ideal Home Show, and follow along on Facebook and Instagram for more of what's coming up at the autumn show!