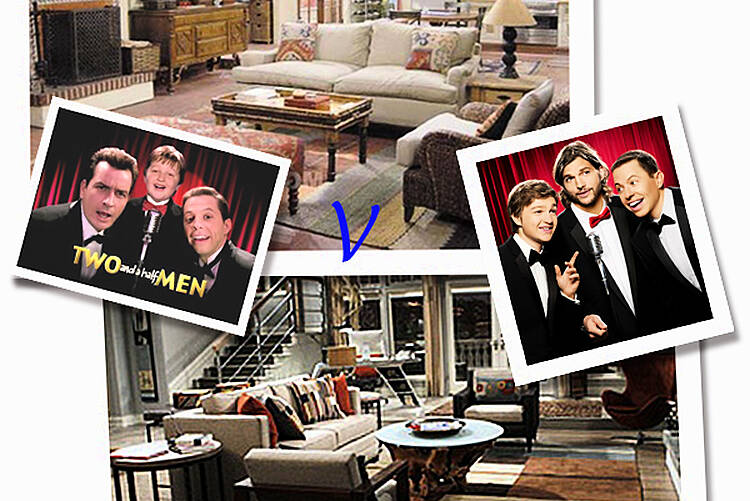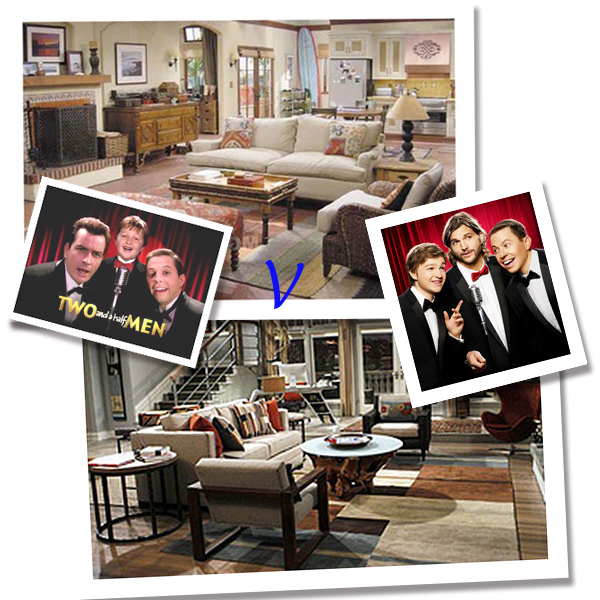 After Charlie Sheen's infamous departure from hit US show Two and a Half Men, Ashton Kutcher stepped in to take his place playing the part of billionaire internet entrepreneur Walden Schmidt. Walden decides to redecorate Charlie's former Malibu beach house to his taste and we want to find which interior decor you prefer. Is it Charlie's Mediteranean-style bachelor pad or Walden Schmidt's bright, sophisticated new abode?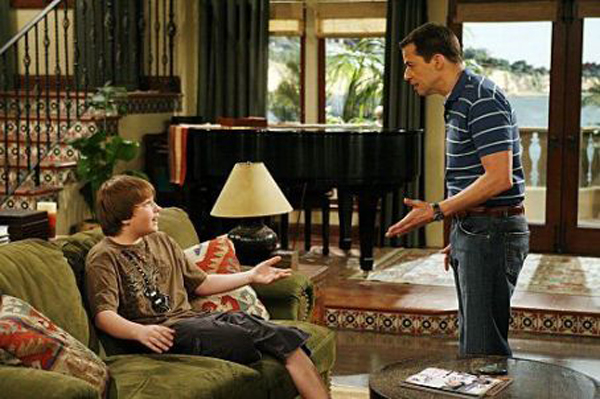 Charlie's living room featured a dark green velvet sofa, aztec-print textiles and Mexican-style tiles. His precious Grand piano takes pride of place by the patio doors.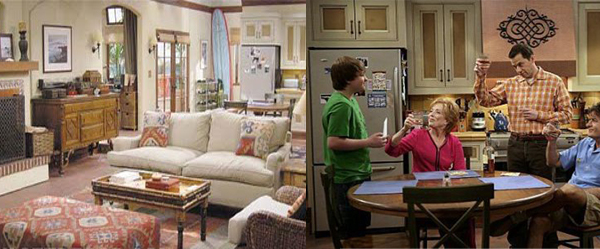 The kitchen and TV area was decorated in a Spanish-style with a warm colour palette of creams, beiges and rich terracottas.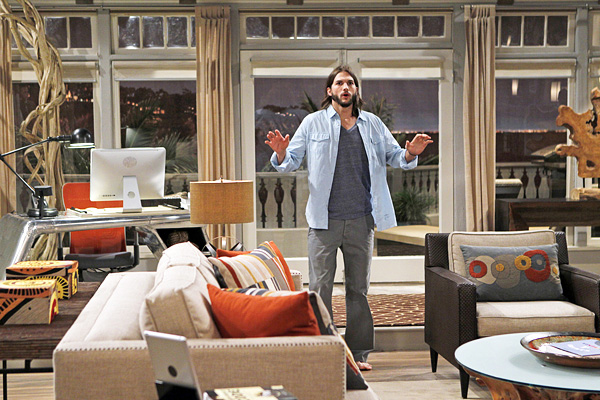 Walden's living room has been transformed into a light and airy space with snazzy streamlined furniture and accessories. Charlie's beloved piano has been replaced with a new workspace with high-tech computer.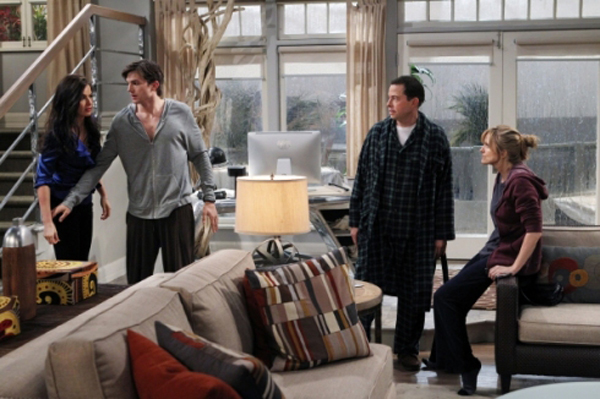 The walls have been painted grey, (didn't we tell you it was the colour of the moment?) The darkwood floors have been replaced with bleached oak and sheer draperies create a much brighter space. I love the driftwood in the corner in favour of the palms that Charlie had everywhere in his home.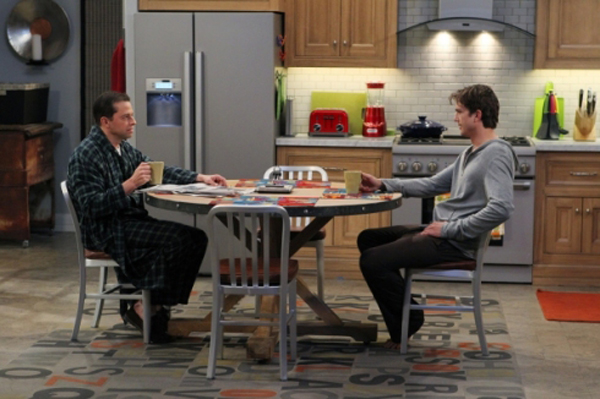 The kitchen has been modernised with sleek new appliances, simple subway tiles and a new table and chairs.