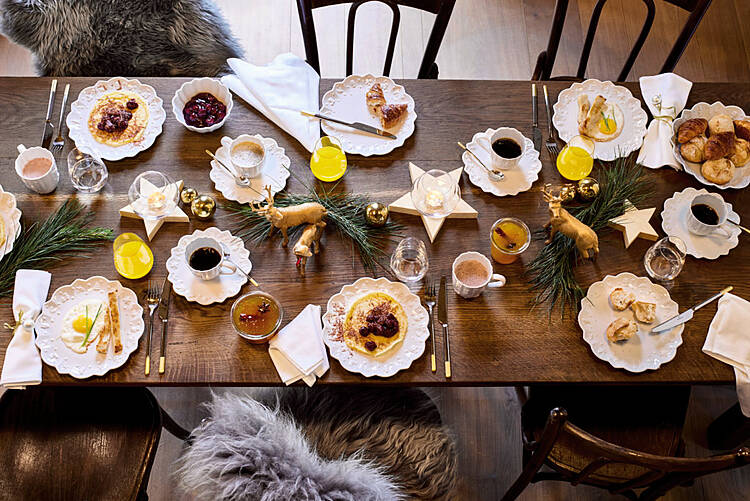 Our FREE Christmas gift to you!
We're excited - it's almost Christmas and not only does that mean presents, mulled wine and festive fun, but it also means it's time for another installment of our fun - and free! - Christmas events at Kildare Village.
Join the House and Home team on Sunday 2nd December from 11.30am-1pm for breakfast bites, ooh and ahh over three trend-led Christmas-themed table settings created by stylist Lesiele Juliet (and, crucially, discover where in the Village you can buy each piece) before an enjoyable interactive panel session chaired by Editorial Director Kirstie McDermott.
We'll be decoding the secrets to a great table setup, discussing Christmas decorating and scenting ideas and delving into the nitty-gritting of Christmas etiquette too. As if all that wasn't enough, there'll be a fab prize of a gift card worth €250 to be won on the day plus wonderful shopping opportunities in the Village once the event ends.
A gorgeous day out, this is one to book now - tickets are free but they are limited, so get yours early to avoid disappointment. It's our little Christmas gift to you.
PLUS, you'll receive
Seat gift for each attendee
FREE copy of House and Home Magazine
VIP Card to use at Kildare Village for your post-event shopping
Want to book your FREE tickets to our Talking Tables event at Kildare Village on 2nd December? Head to our Eventbrite page to reserve yours ASAP - they won't stick around for long.