Claudia and Tom's 1920s bungalow with panoramic views of Tramore Bay pushed Dermot to the limit as he tried to deliver the perfect house with the perfect view on last night's Room to Improve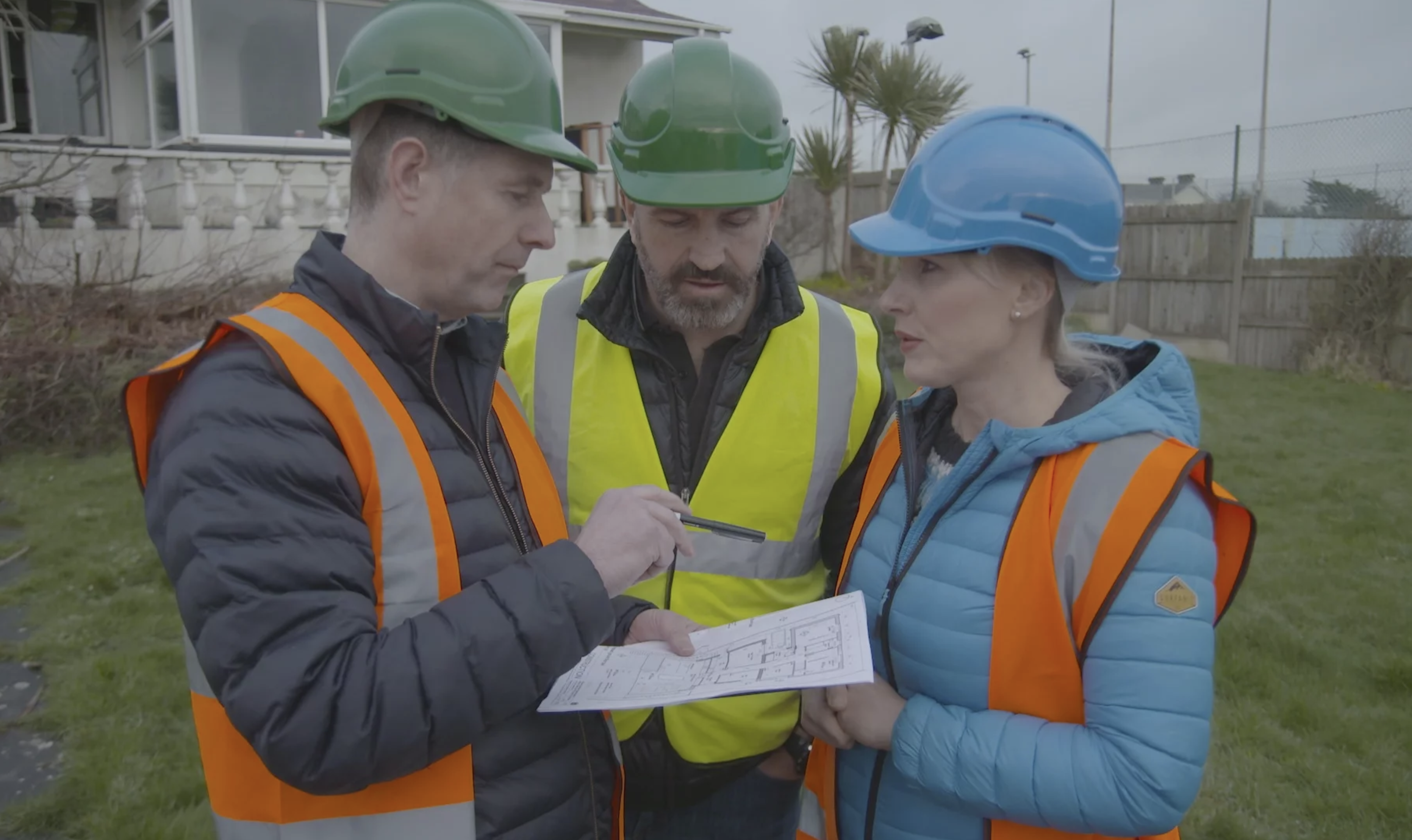 The perfect layout was the big challenge for Dermot Bannon when it came to Claudia and Tom's 'back to front' 1920s bungalow, all centred around the home's selling point: the gorgeous coastal view.
Pilot Tom and his wife Claudia, who owns a Feng Shui business, bought this 1920s bungalow on the Waterford coast in 2012 for €305k. But Tom, Claudia and their three sons have only been living there for the last 11 months.
Having met while Claudia was cabin crew for one of Tom's flights, the family have lived in Spain, Dubai and Germany, and it was always Tom's dream to move back to Tramore.
With three bedrooms, a family bathroom, kitchen, living room and conservatory all on one level, the layout was pretty cramped and dark in this house. The kitchen was the size of a cupboard and the conservatory cut off much of the view.
1920s bungalow - before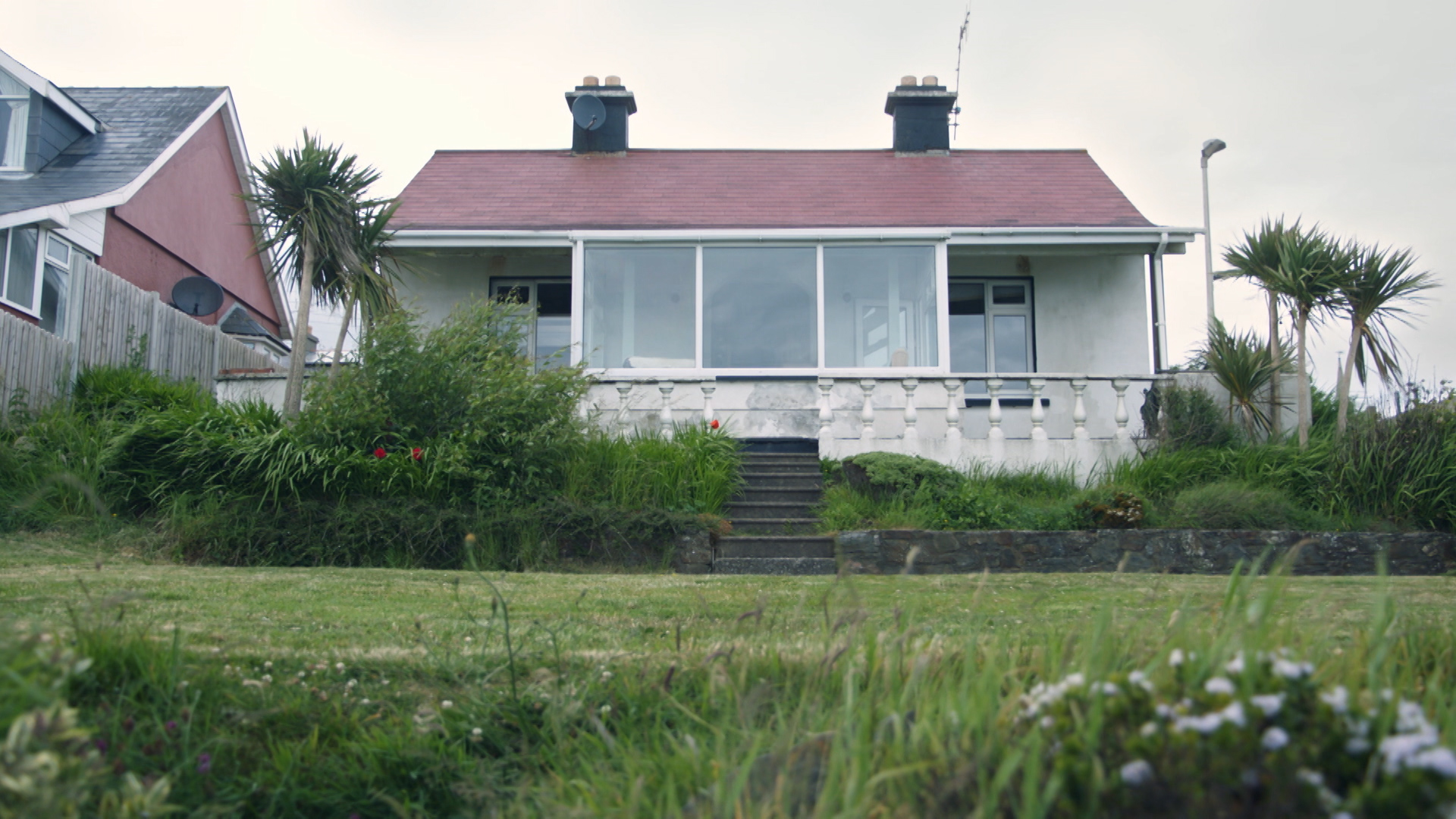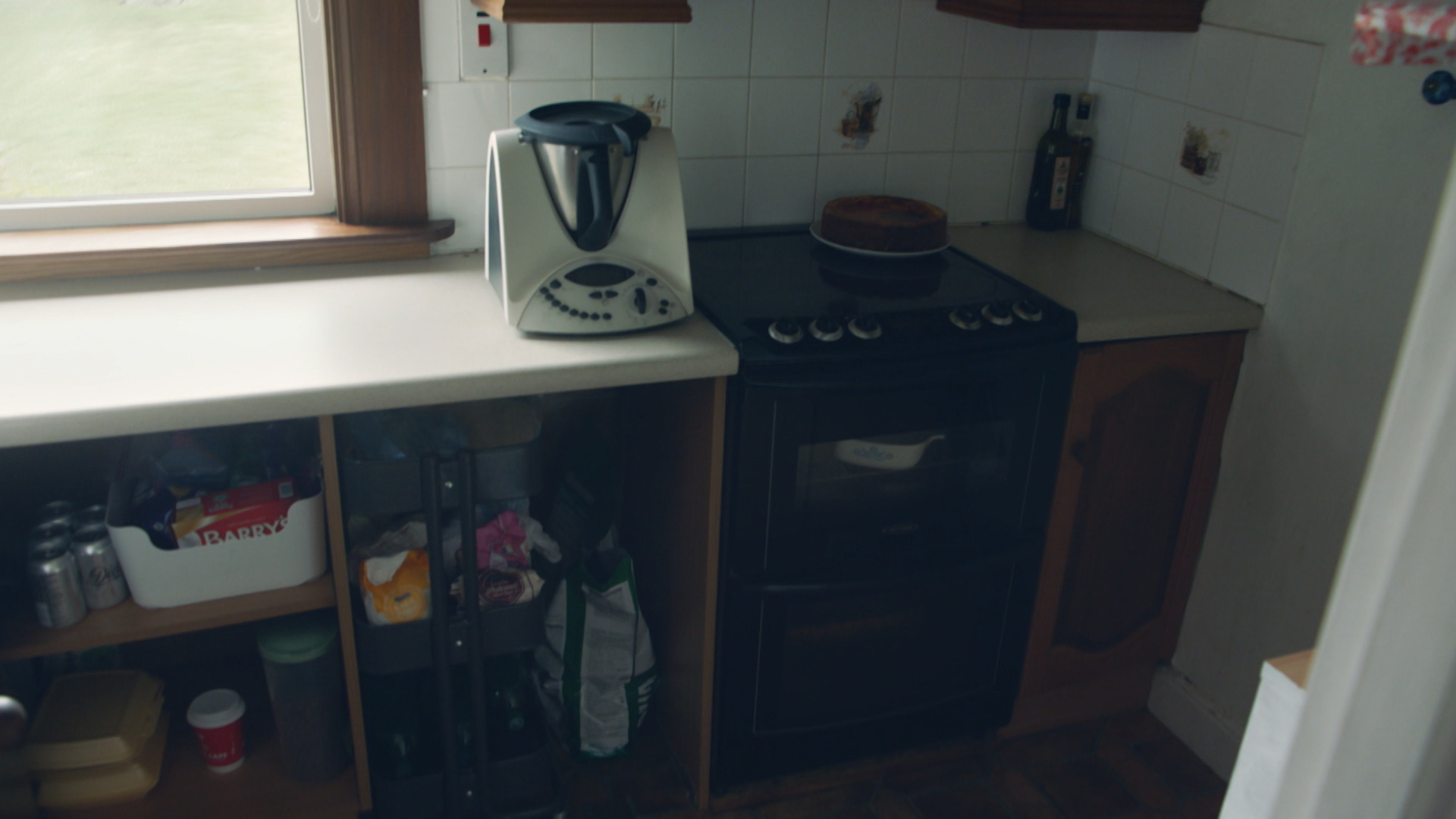 "It's only after a while [of looking at the view], you realise you're standing in a pretty crummy conservatory, and this is the best room of your house," says Dermot, after a tour of the whole space. "It's such a shame that from your living room, you don't get to see any of this [the view] because this [the conservatory] blocks it off."
A spectacular site with a house that wasn't good enough for the view, and a space that's too small for the family living in it, and a budget of €220,000 to fix it all, sets Dermot a big challenge.
While €220k sounds like a decent chunk of money, Dermot surmises that that alone could be spent just updating the house, nevermind adding on an extension to give the family much-needed space.
Dermot's first design, turning the house to face the sea, and allowing for an extension on each side of the house to allow for a new open plan kitchen and living area as well as a whole wing of the house for bedrooms for the boys, didn't meet Tom and Claudia's expectations, which included a separate home office, garage and balcony that Dermot simply couldn't squeeze in, with an already over-budget plan.
The new house also wouldn't adhere to Feng Shui principles that are non-negotiable for Claudia. It takes two further designs, eight months of negotiating and some hard talking on both sides before everyone can settle on the perfect layout.
1920s bungalow - after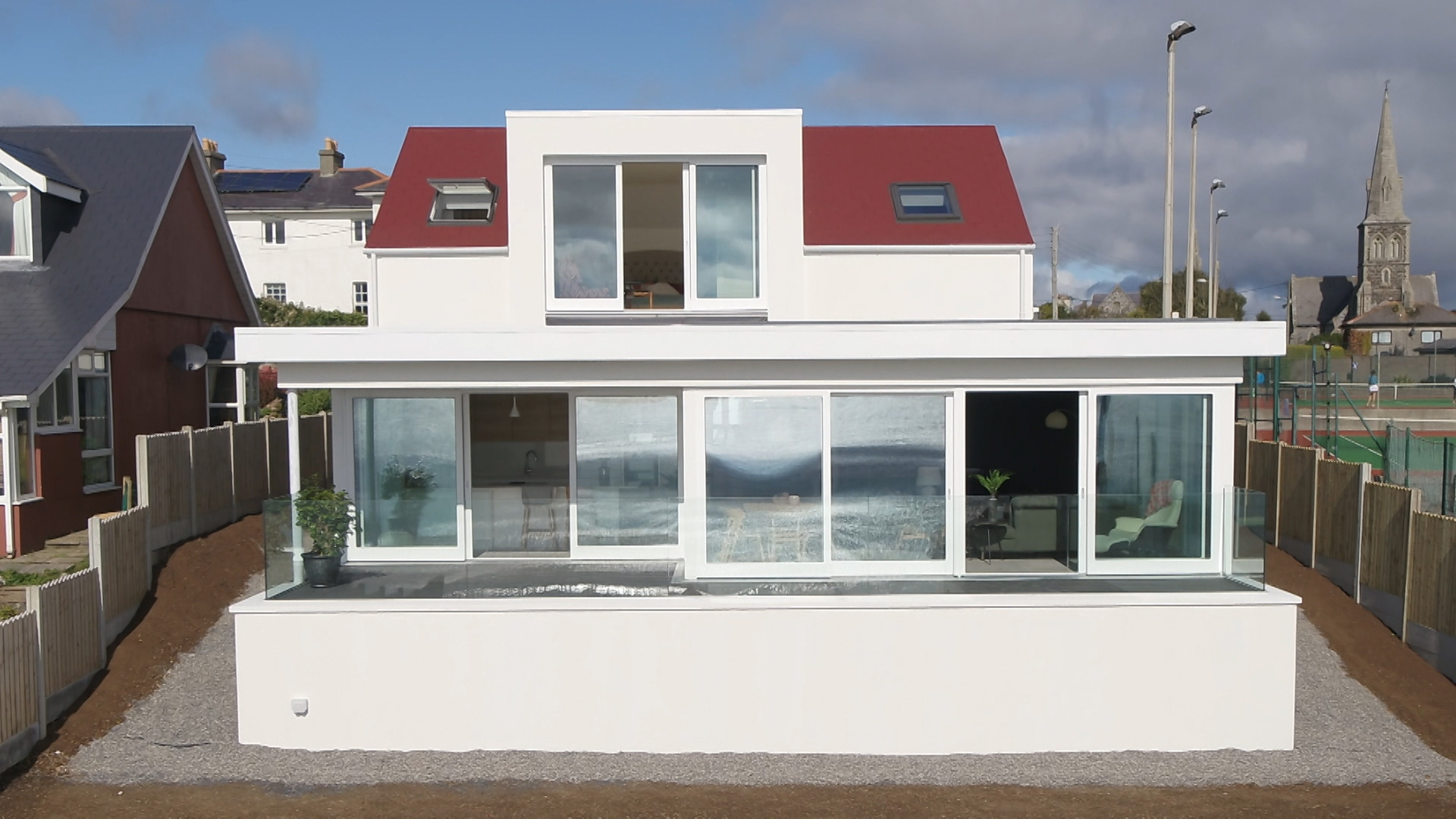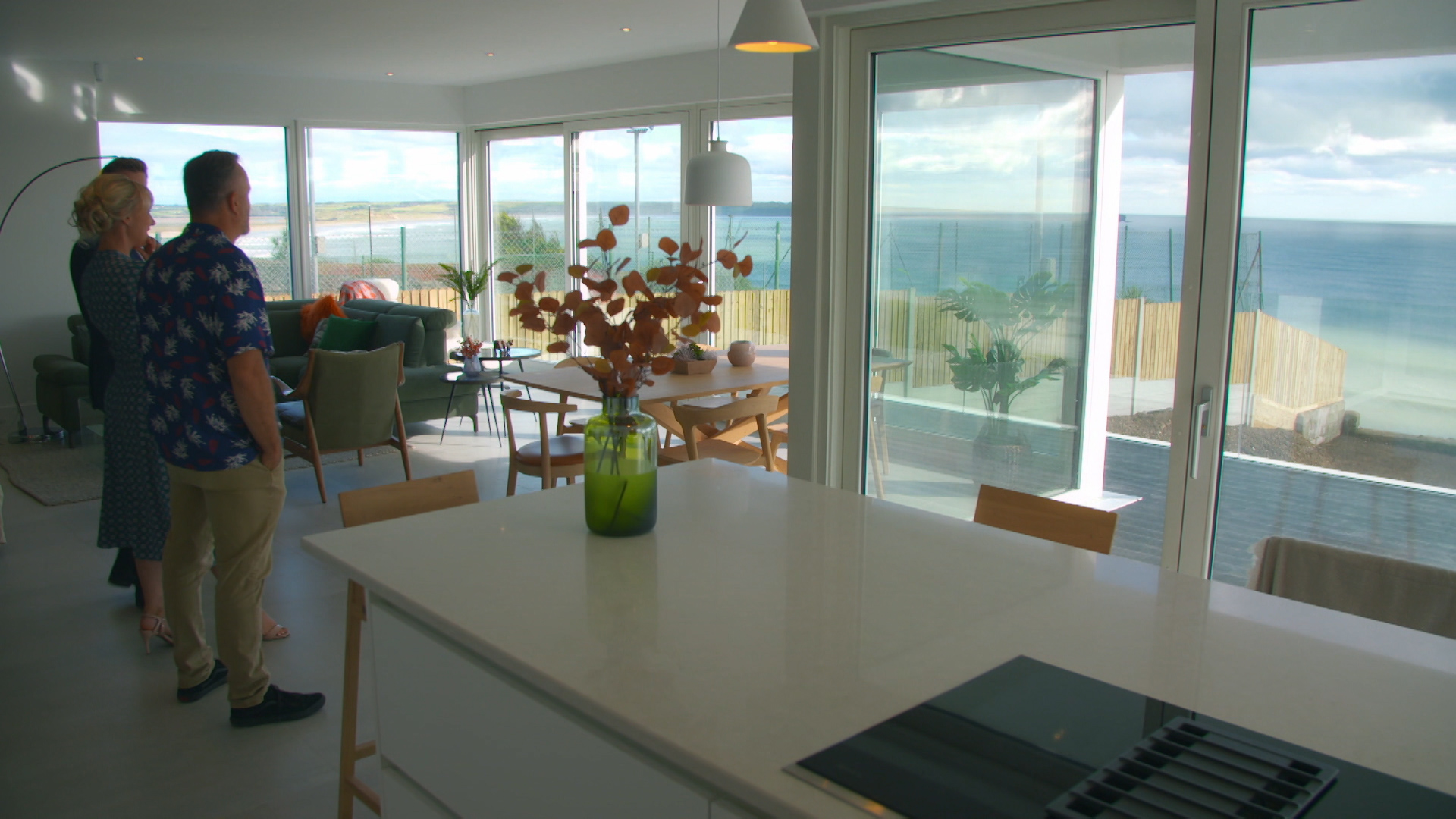 Even with demolition starting, the final plans aren't signed off. And unless a sustainable energy grant comes through, the couple are looking at a bill of €305,000. However, this includes a big office for Claudia, a Feng Shui approach, and a number of add-ons the couple held firm on. Costs were cut down by keeping as many of the existing walls as possible.
However, Tom continues to drive a hard bargain on all extras for the build, demanding that his garage, which QS Claire Irwin estimates will cost €120,000, come in at €30,000.
The build of this Tramore house took over a year, from presentation of initial design to completion, with design negotiations ongoing during the build. With an already overstretched budget, news that the roof was in poor condition and would cost €18,000 to replace, did not go down well with this high-flying couple.
"It's more than a little setback," says Tom.
Dermot comes up with a plan that allows the master bedroom overlook the sea, as a result of the additional budget required for the decaying roof, which gives Claudia and Tom their dream home - a silver lining of the roof needing to be replaced. However, it comes at a cost and a delay to apply for new planning permission.
Fifteen months later, the couple move into their new home. A modest 1920s bungalow that only peeked at the view available, is now embracing the spectacular view in style. The entire rear of the house is flooded with light, designed as a stunning integrated space, with full height windows to frame the vista.
In place of their tiny kitchen is an elegant open plan space for the whole family - with enough room for Claudia to have her own seat at the dining table.
"It was a charming cottage before, but it was just in need of attention and updating. This is far beyond what I envisioned would be the end result. It's a very happy conclusion," says Tom.
Room to Improve airs on RTE on Sunday evenings at 9.30pm. Images via Coco Television.