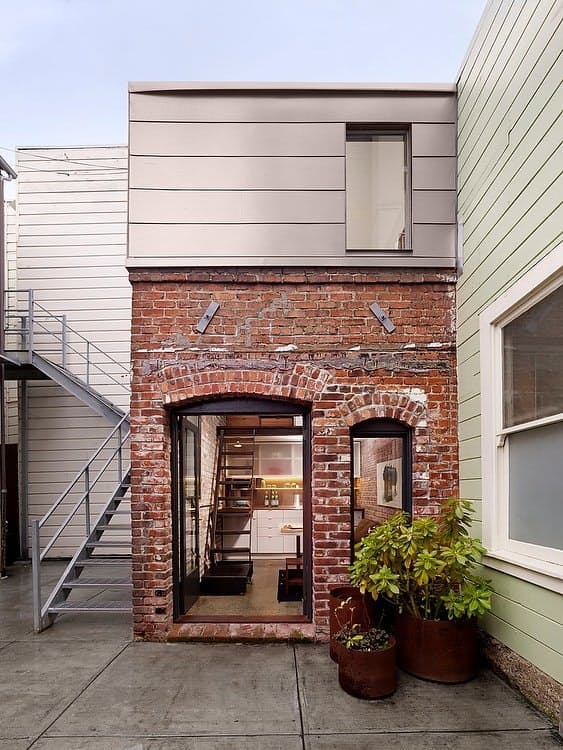 This is a super cool project. A 94-square-foot, 98-year-old boiler room was turned into a perfect, tiny house by a clever San Francisco architect.
Squeezing a small guesthouse, featuring a glass mezzanine floor, into the old red-brick boiler house of a converted timber-frame laundry, architect Christi Azevedo has managed to cram in a living room, kitchen and an en-suite bedroom inside the 1916-built room.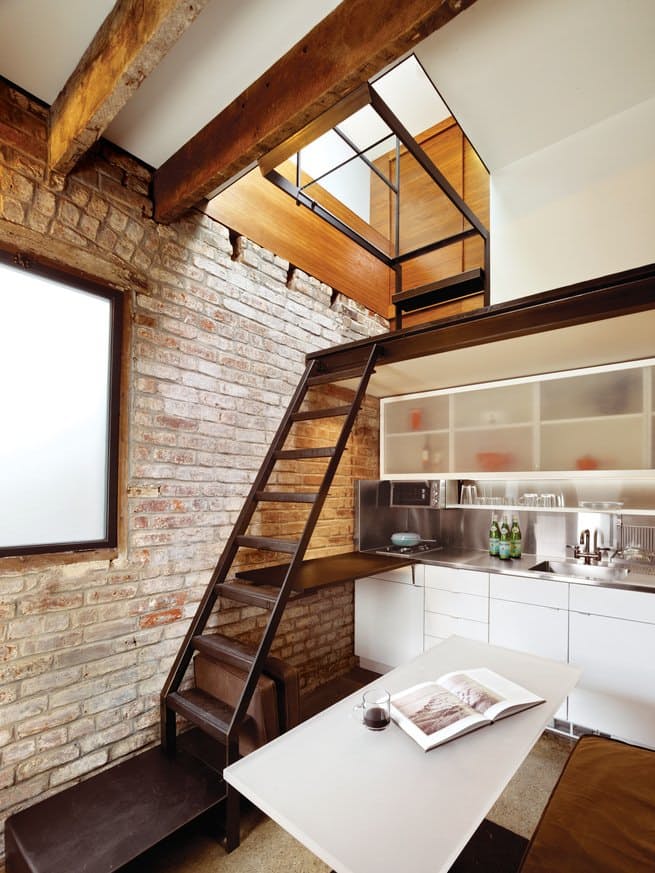 The ground floor contains the living/dining room, with a couch and folding table that tucks away under the stairs if not needed. A surprisingly fitted out kitchen shares the space.
A ship's ladder brings you up to the mezzanine level, which has a lofted bed, a teeny-tiny bathroom and a sliding storage cabinet.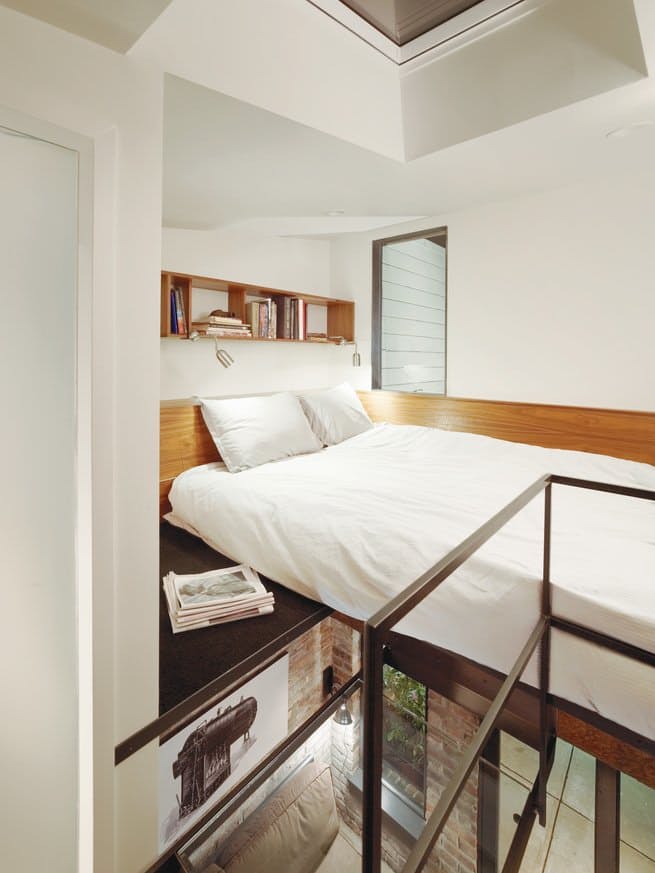 The high ceilings, abundance of light and clever design means this cool little space is a lot more perfectly formed than bigger apartments we've seen.
You can read more about the project and see more photos over on Dezeen.