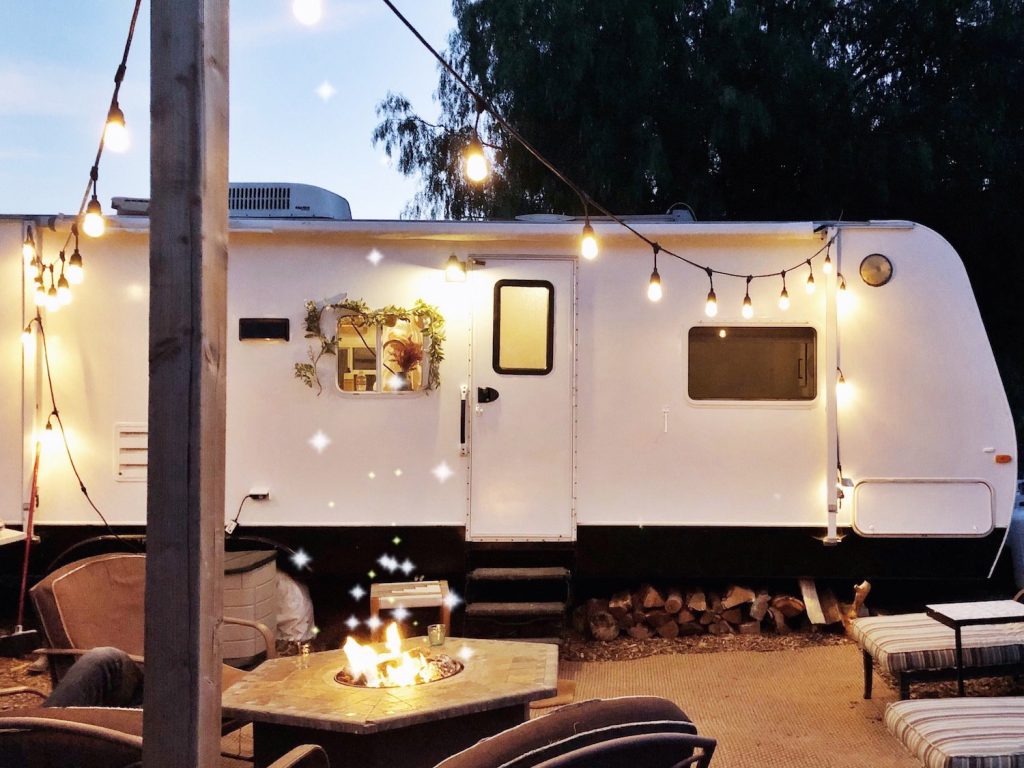 Around this time last year, Ashley and Dino Petrone sold their five-bedroom house to buy some land for their future dream home. They wanted to build the home they dreamed of in Ventura, California, but the move also meant taking up residence in their campervan at the bottom of their lot of land.
Fitting a family of five into an 180sq ft RV mobile home is no mean feat, but when apartment rentals proved more expensive than the family had expected, they had to take the chance on the 2003 Cougar Keystone campervan. They bought it for $8,000 and spent a further $3,000 on renovations, which they completed over a mere three weeks.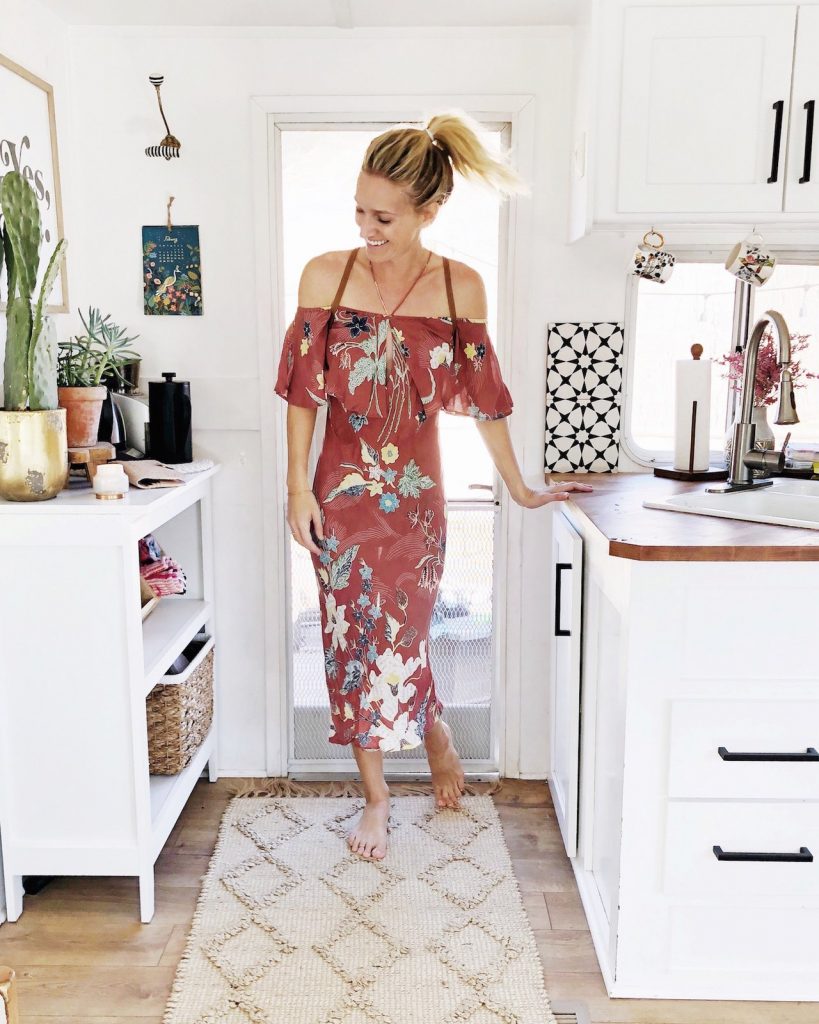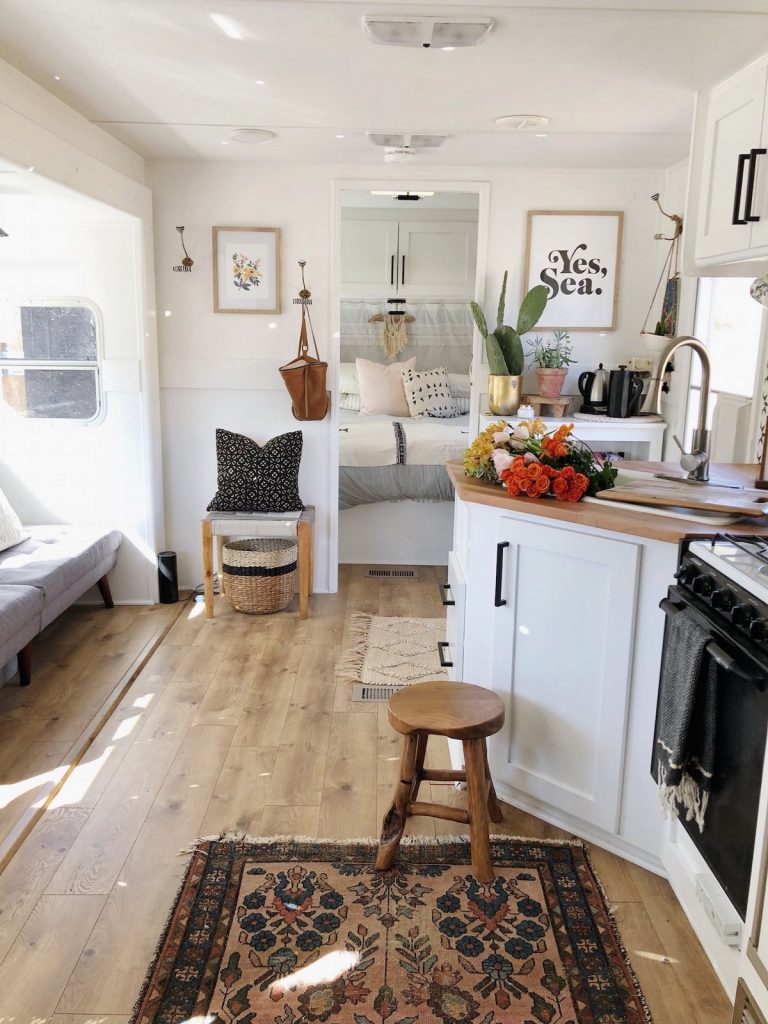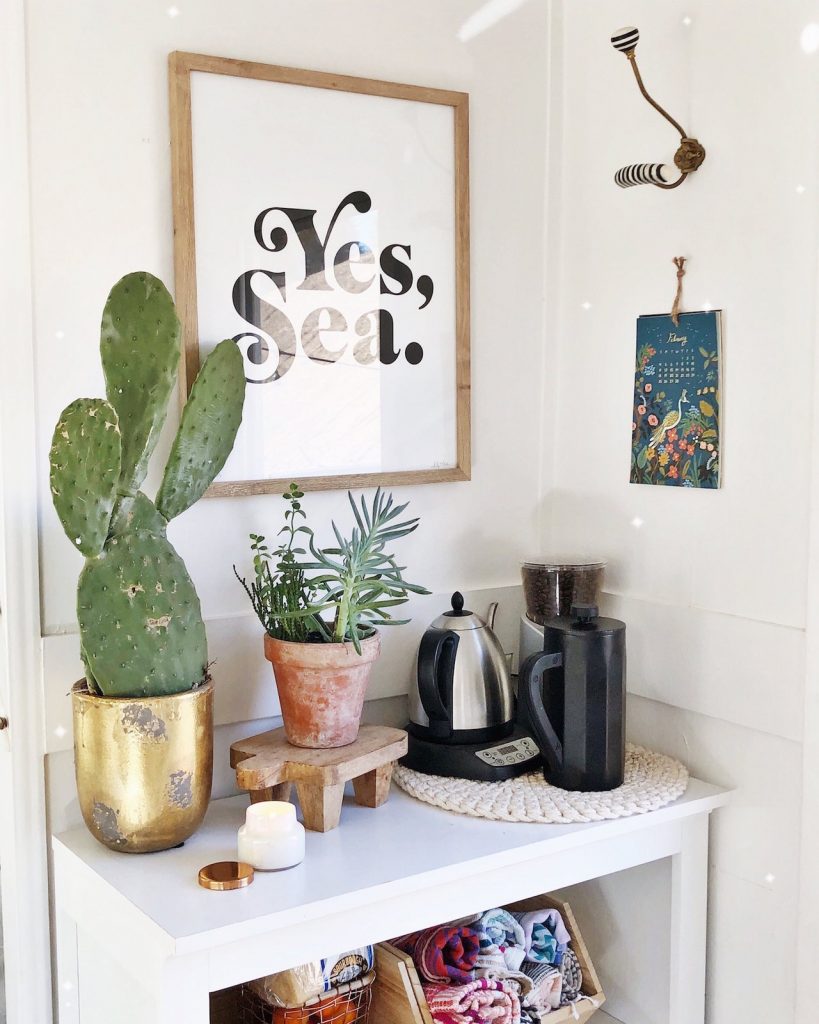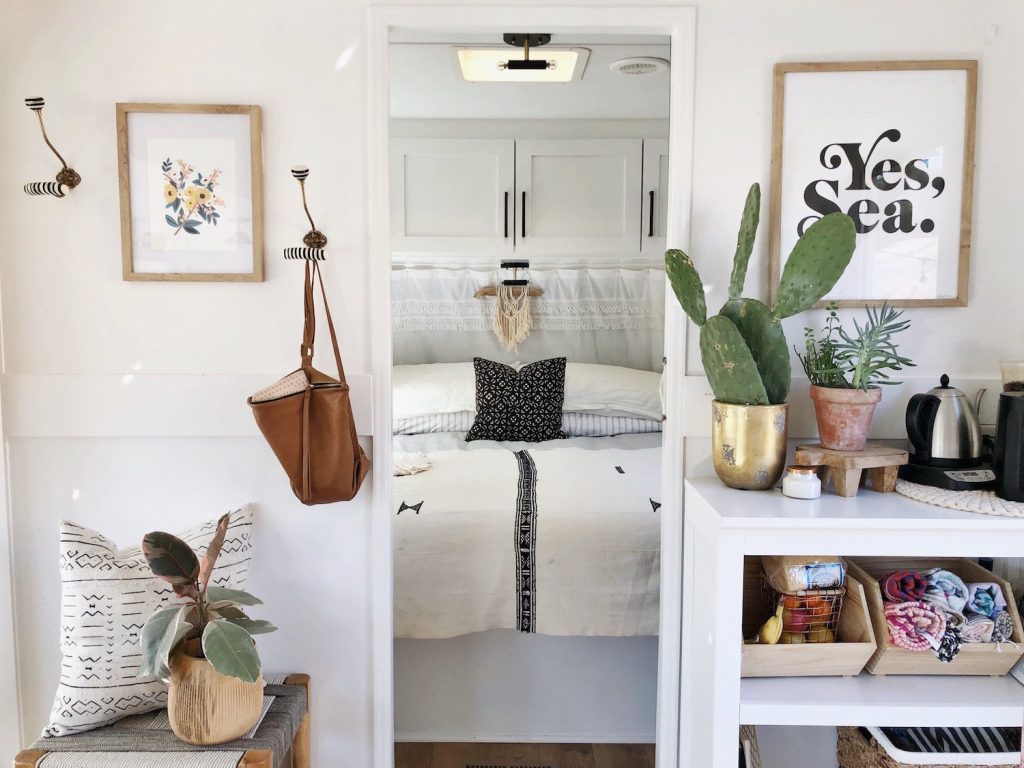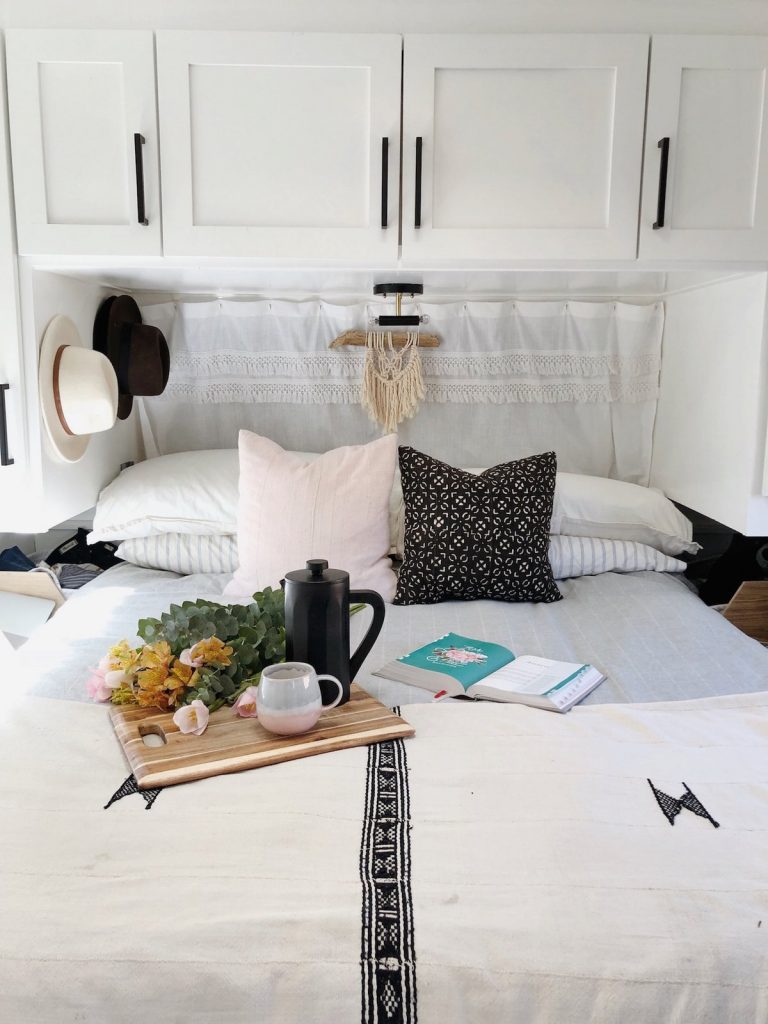 They did most of the work themselves - Dino has a background in construction so they had a good base knowledge and then just had to learn how to do anything they didn't already know. The results are surprisingly bright, airy and cosy.
It started off an an "old, blue and dirty" RV, according to Ashley who writes about their life in the campervan on her blog Arrows and Bow. They changed out the old curtains which made the space feel dark and dingy, and replaced the camper's blue carpet with pale timber floors. They also ripped out the cabinetry and built-in furniture which previously crowded the interior, and traded in the original wallpaper for wood trim.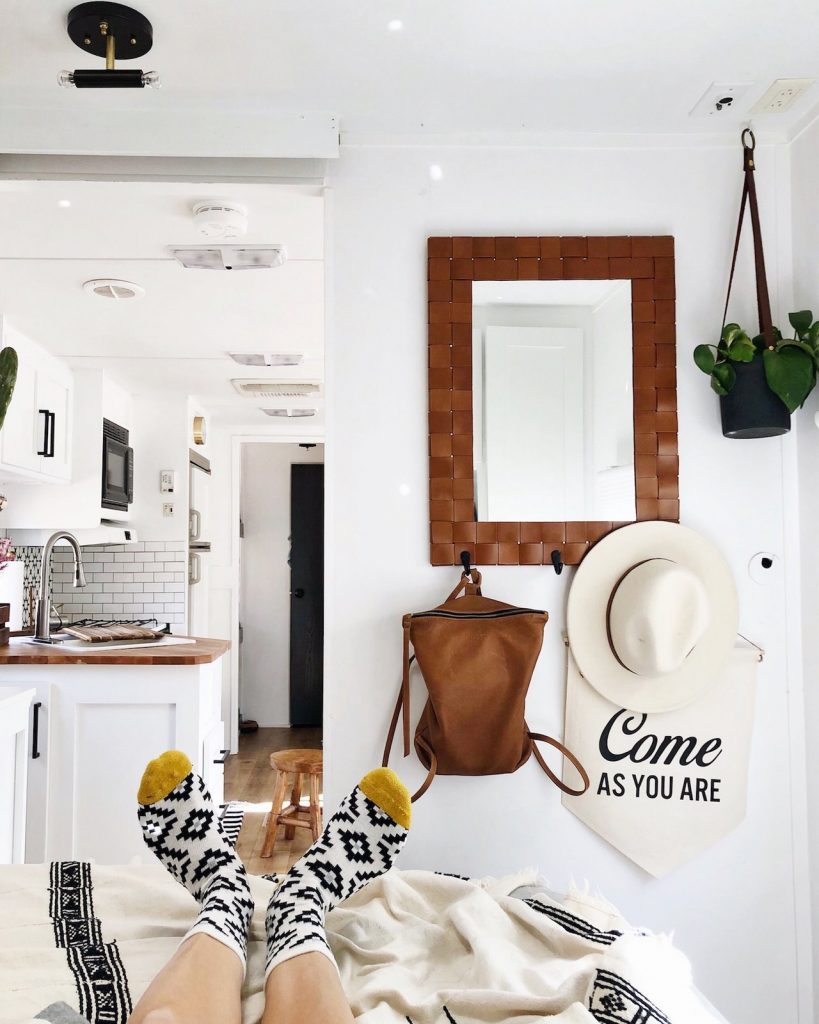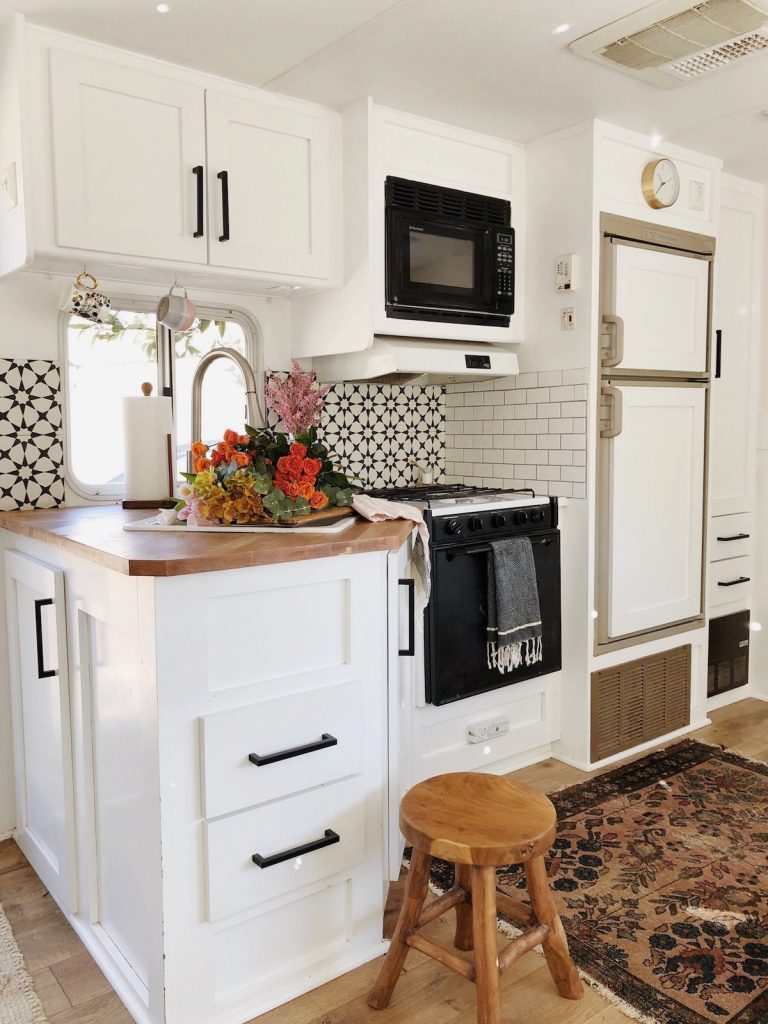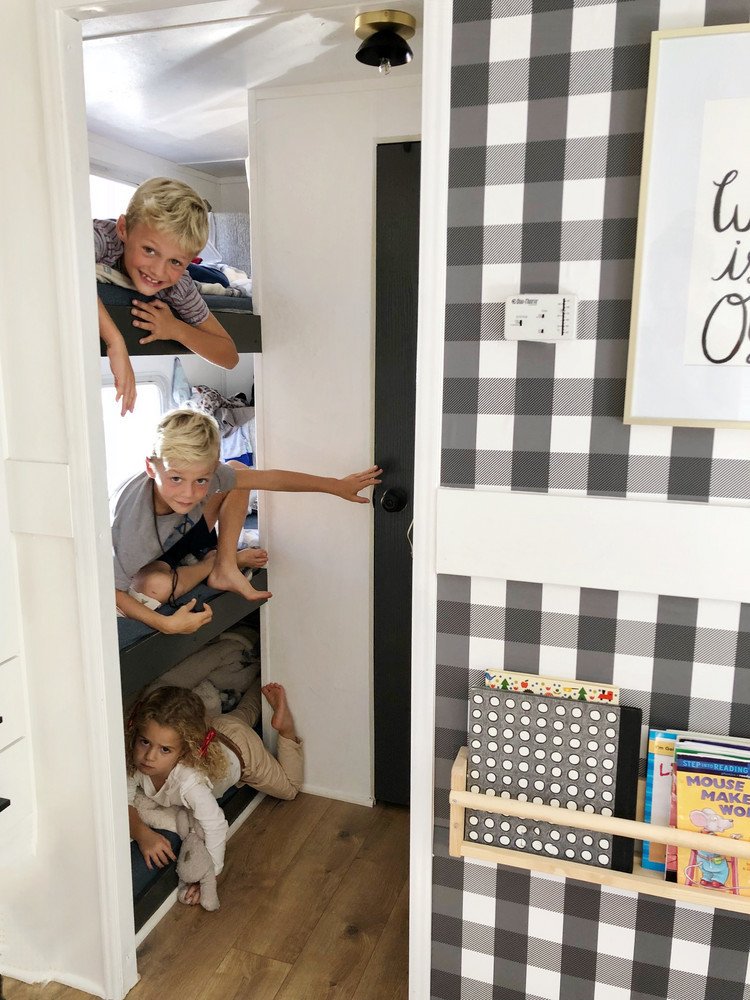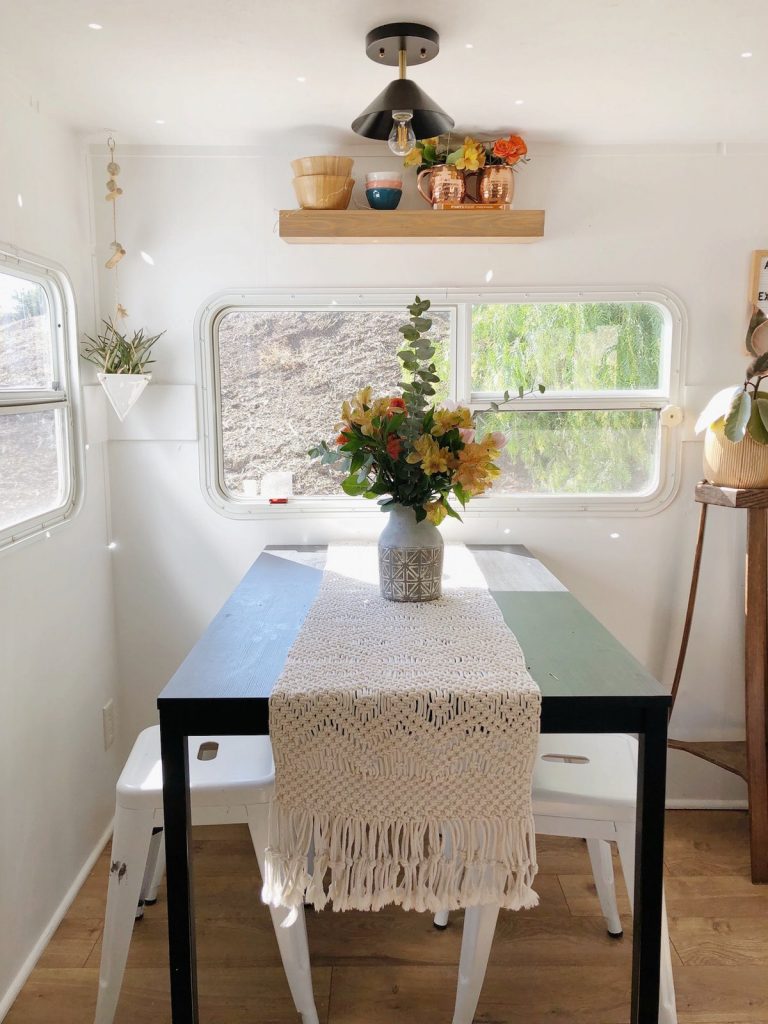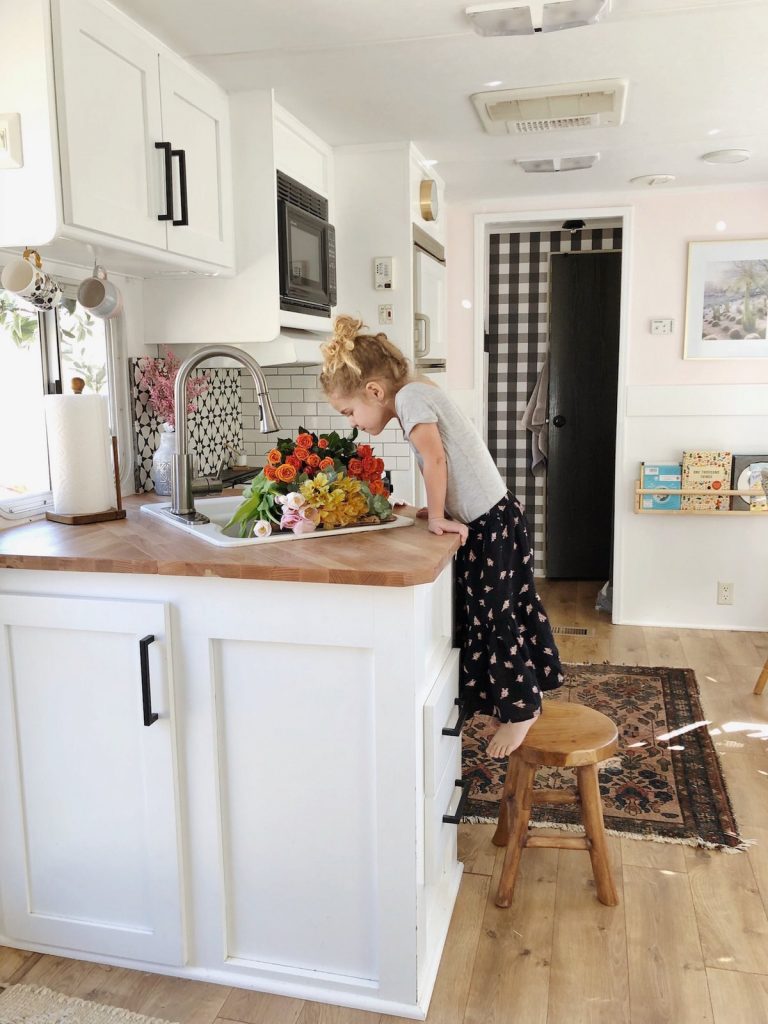 The couple share the master bedroom, while their three young children have triple bunk beds in the opposite end of the camper. Sliding doors provide privacy throughout the space, and as for hiding clutter? They just had to minimise the amount they had to make their camper life work. Now if something new comes in, something old has to go.
It might be a campervan redesigned on a budget, but it's a gorgeous space and the perfect workaround for this family until their dream home is built.