Maximalism with a dash of upcycling is the name of the game in Peggy Bell's jet-propelled home
Photography: Phillip Lauterbach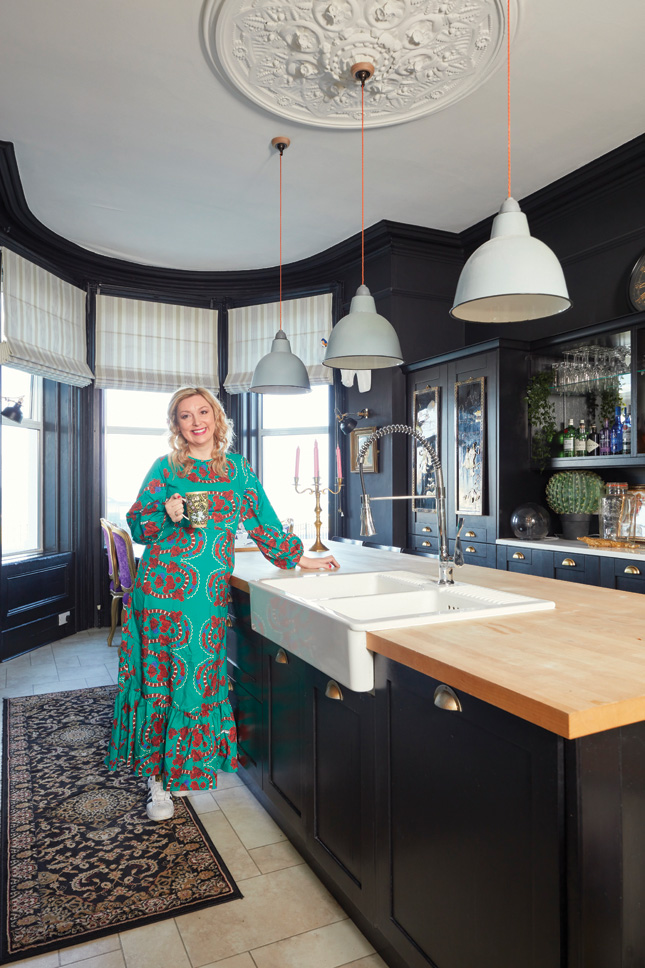 I firmly believe a house tells you what it wants," is Peggy Bell's decorating maxim. Where her previous home was all clean lines – "a minimalist, monochrome expanse" – her current abode, a three-storey 1890s Victorian seaside terrace in Ballyholme, Northern Ireland, is a maximalists dream.
Peggy and partner Phil, along with kids Sia (5) and Ben (3), bought their three-storey, six-bedroom house in 2015. Coming from bustling Belfast, Ballyholme, with its coastal charm and sedate pace of life, really appealed. "It's idyllic, and everything – school, park, shop, newsagent, butcher, bakery and restaurants – is within walking distance. Our local is a few doors down," she says.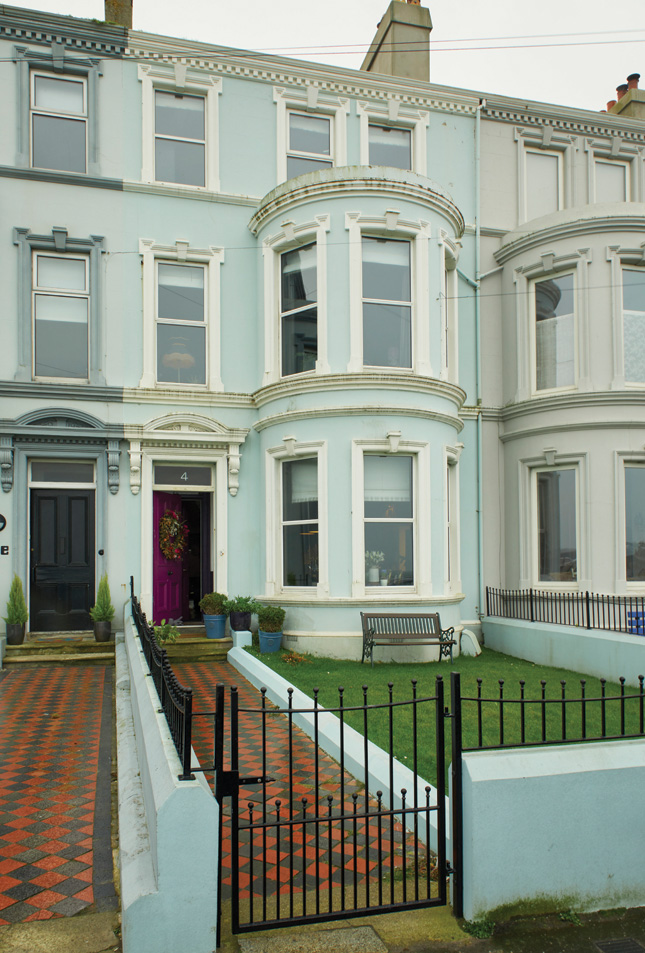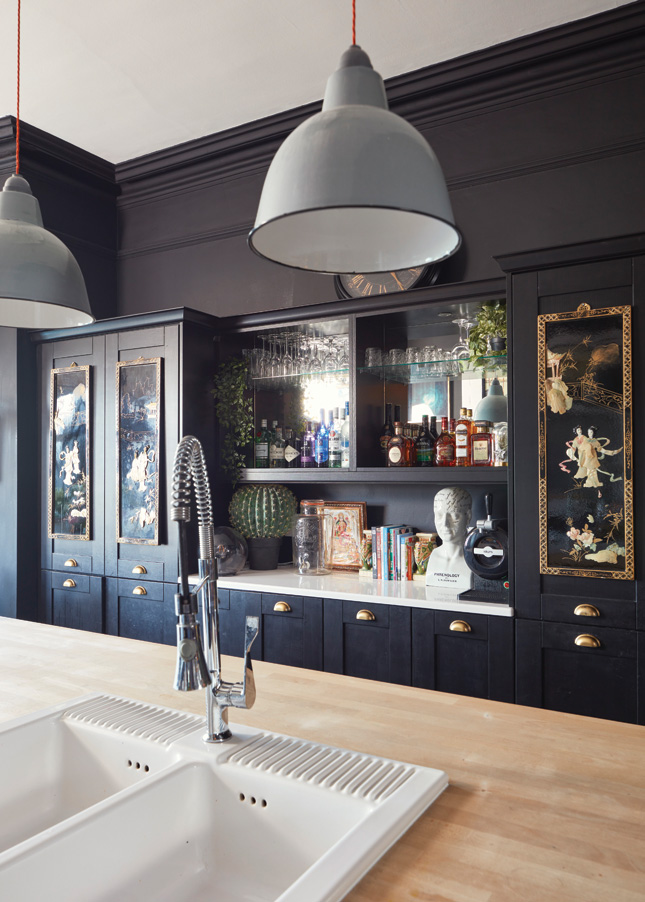 Initially, there was a bit of a stumbling block. "We came to Ballyholme to view another house and I saw the 'for sale' sign on this one. It hadn't shown up on searches because it was out of our price bracket, but I fell in love and no other would do." Heaven and earth was duly moved and they got the house.
Luckily, the former incumbents had done much of the heavy lifting. "It was in fairly good condition," Peggy recalls. "The previous owners had moved the kitchen to the front, installed the main bathroom in a large former bedroom and knocked down interior walls."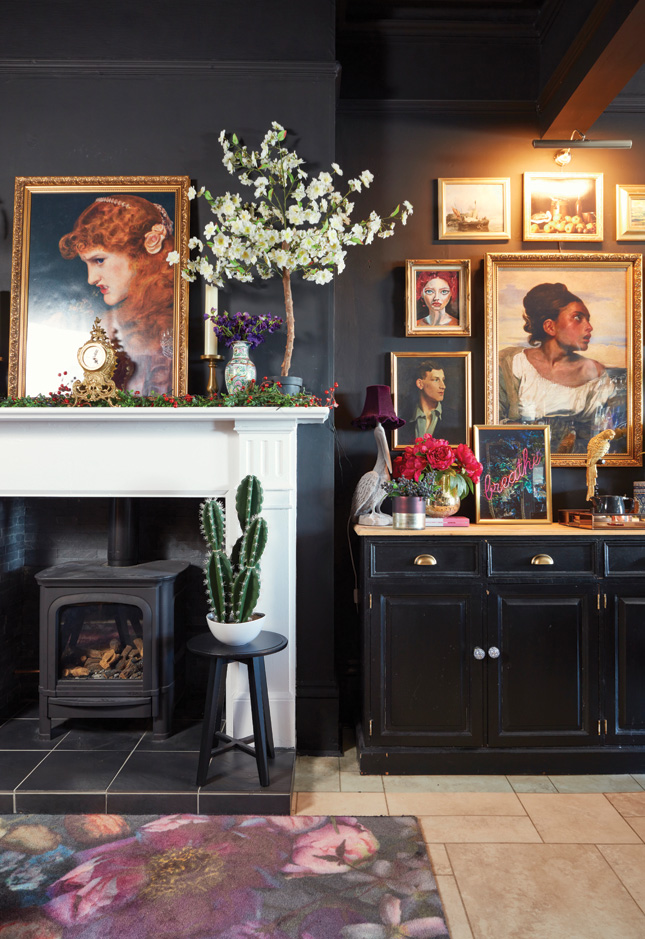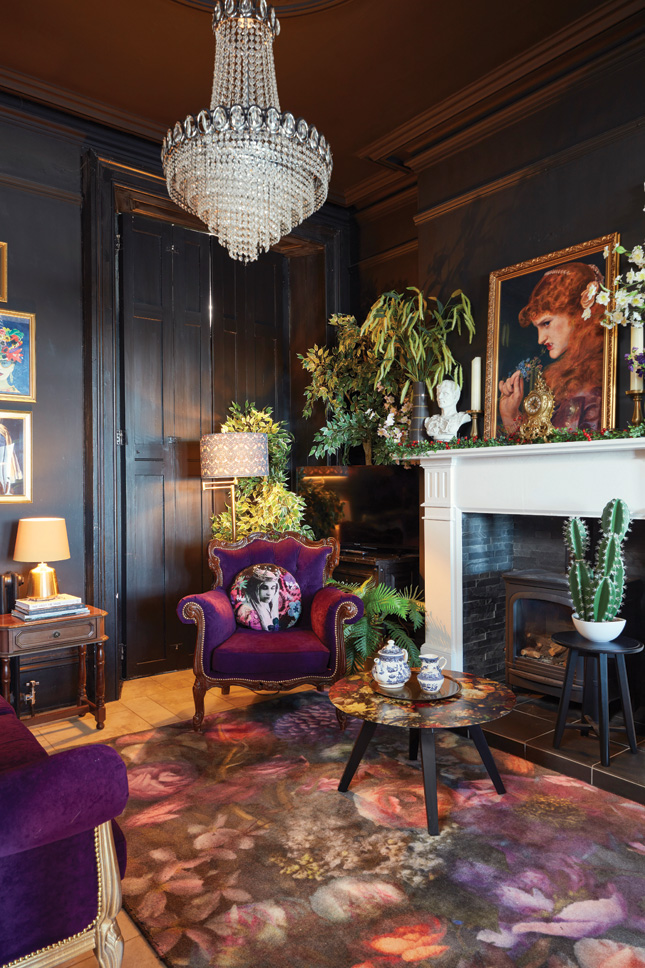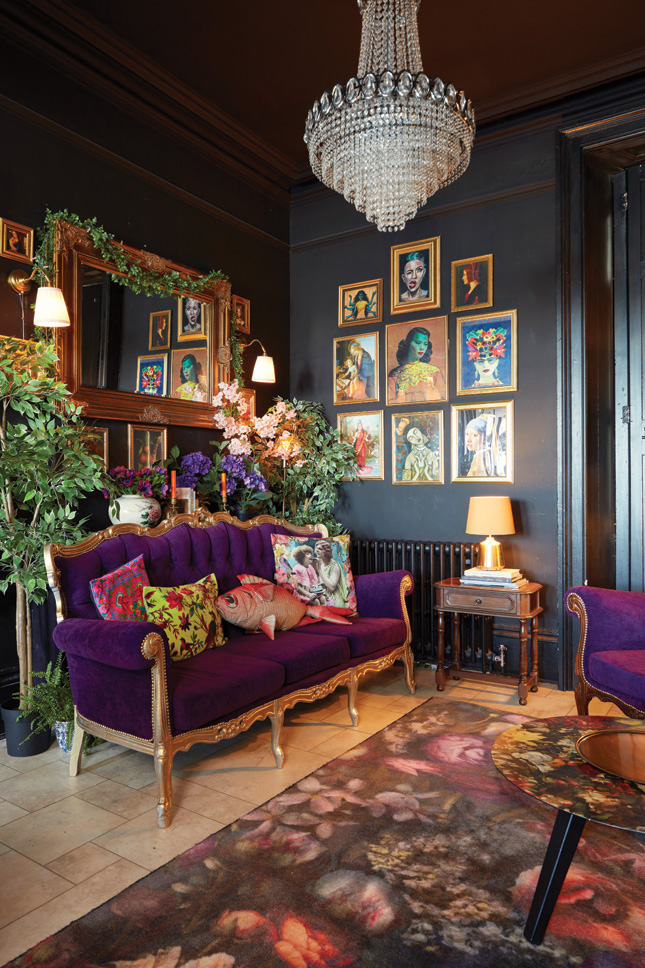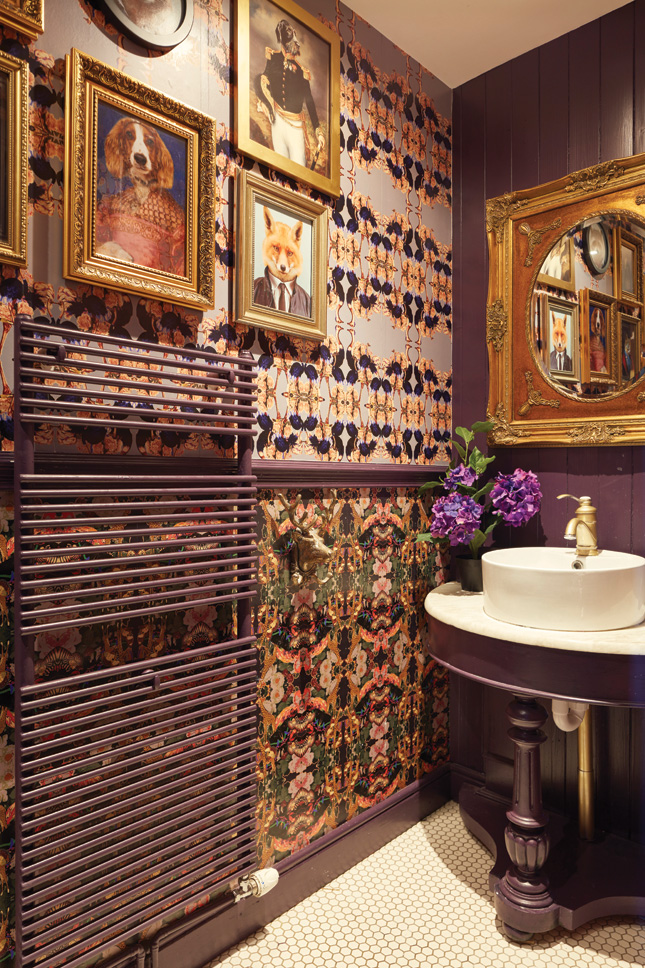 All of which gave Peggy free reign to go hard with the dramatic décor that's the hallmark of this house. "My first influence was Abigail Ahern," she says. "She introduced me to a dark and dramatic palette. I follow Oliver Thomas for his cool, colourful aesthetic and I'm completely in love with the style of a Tony Duquette-esque Instagrammer called James Kivior too."
Cast a glance around any room in this well considered space, and the aesthetic is awesome. Peggy's eye for detail, layering and her intrinsic sense of what works and where, is seriously impressive. A natural rule-breaker, "I can be quite contrary," she laughs, that means design touches like the dramatic black kitchen diner, simply work. "The more practical a space needs to be, the more I want to make it beautiful. Style over function for me!"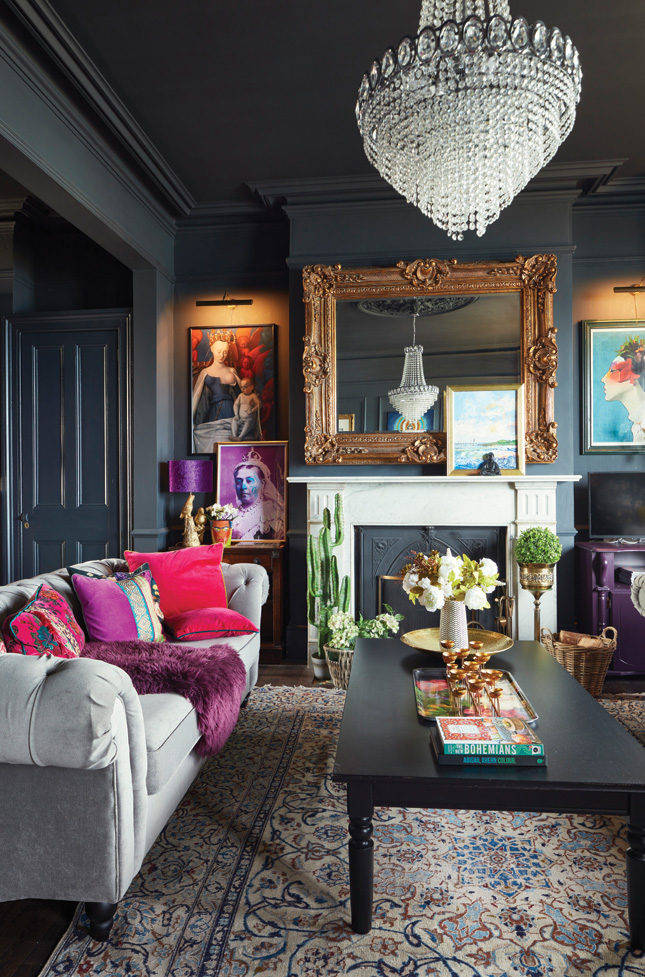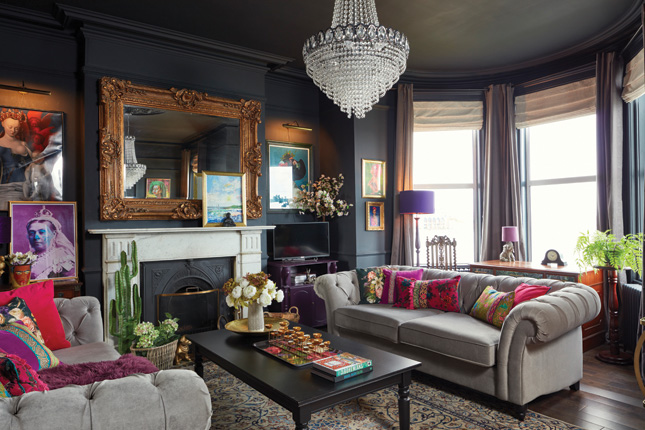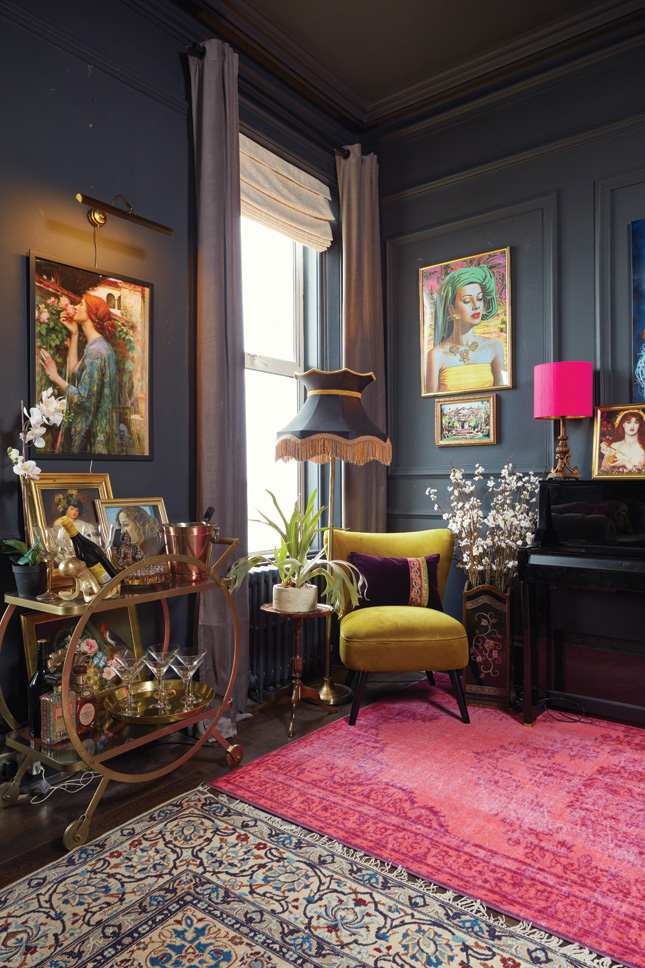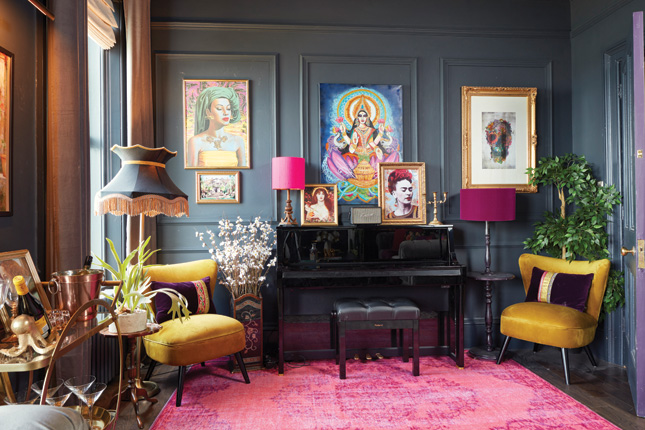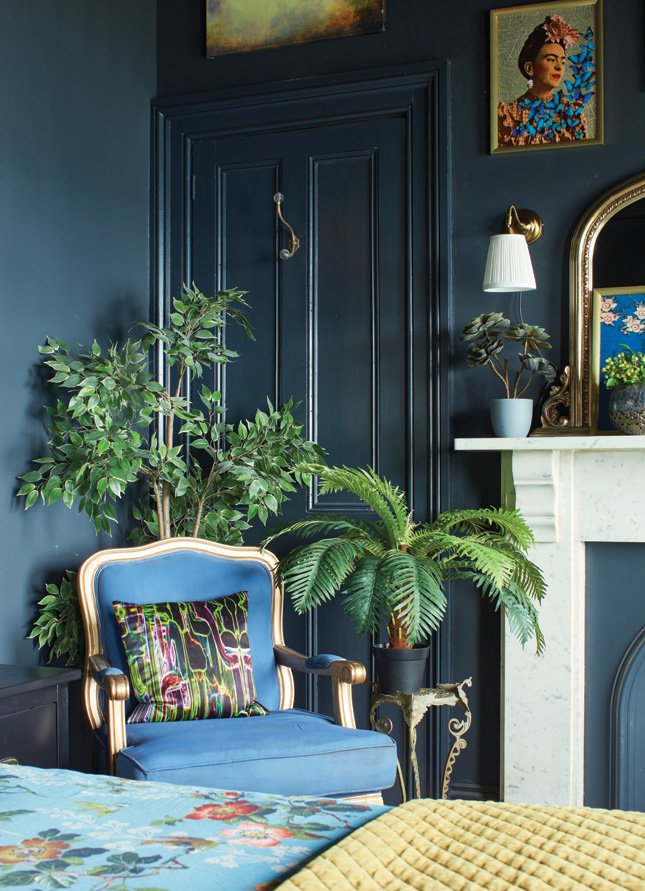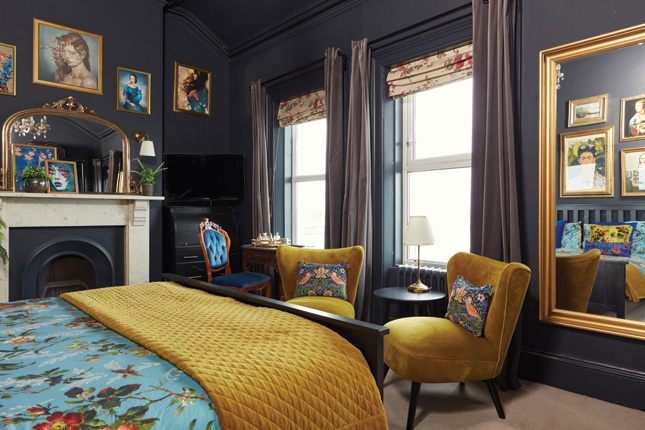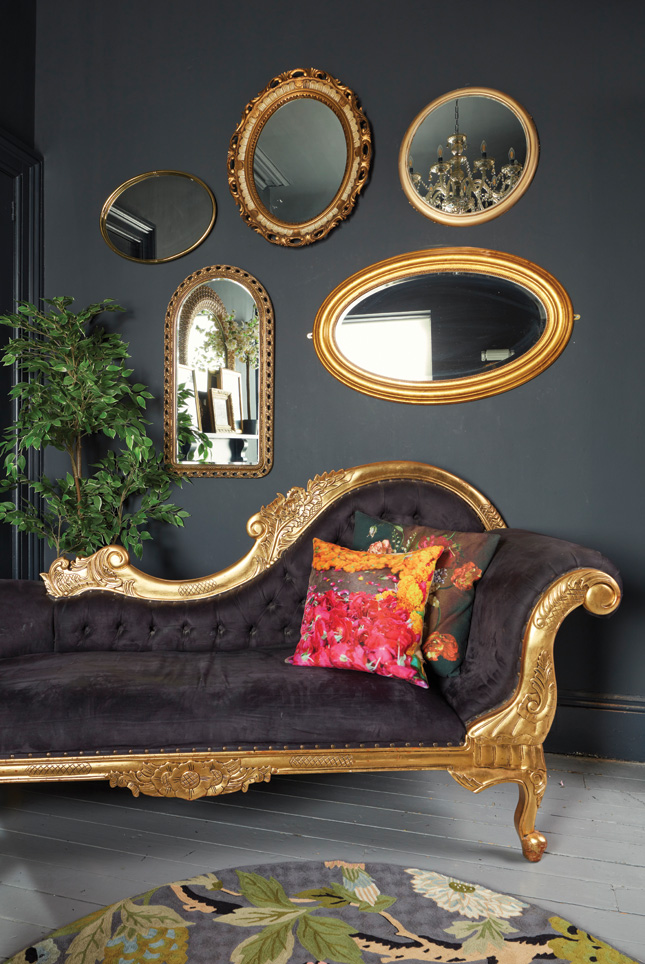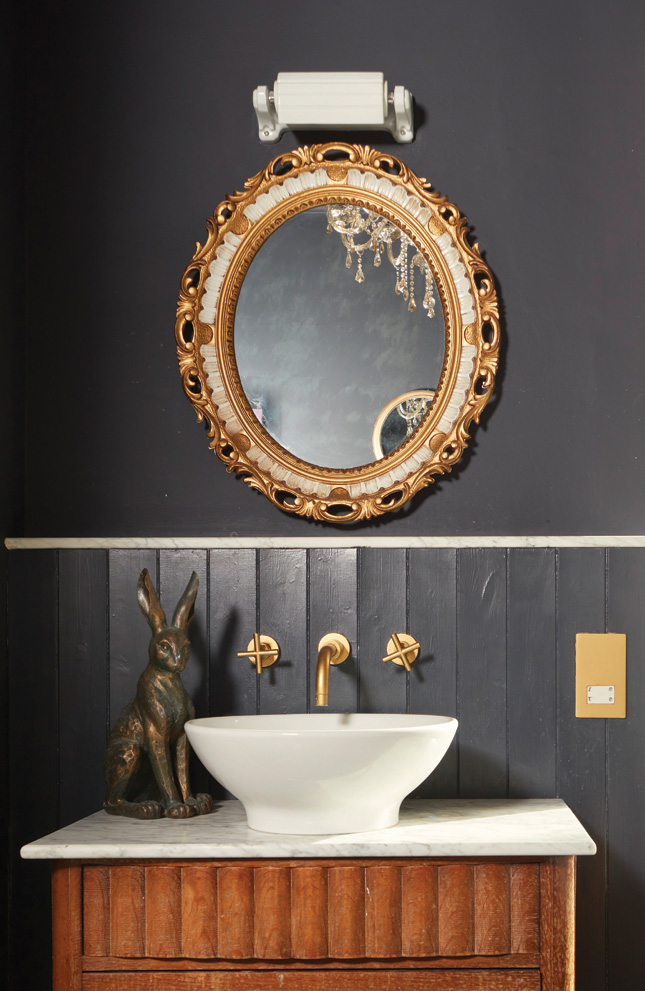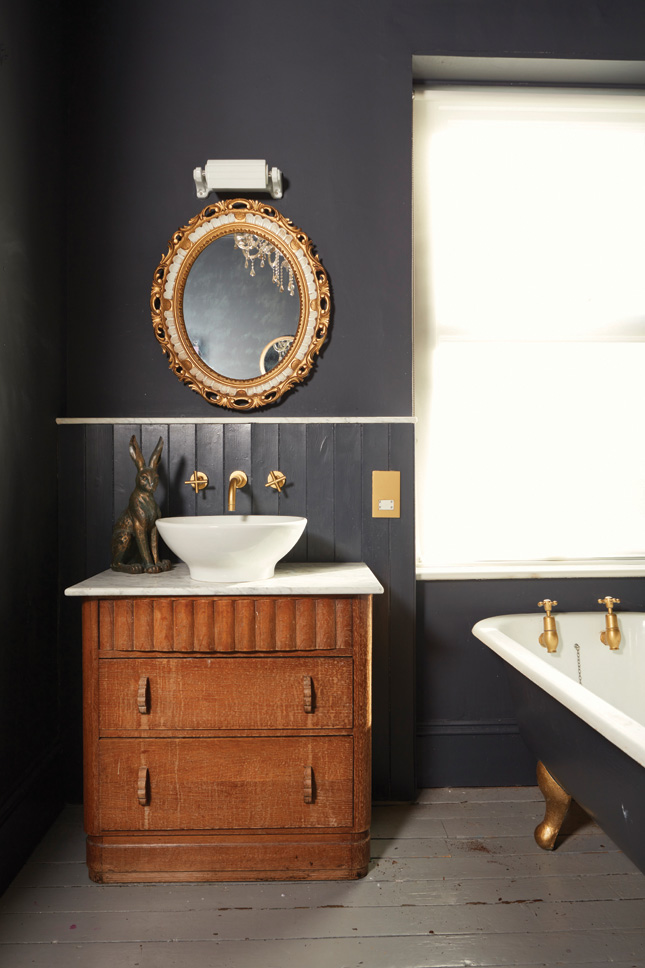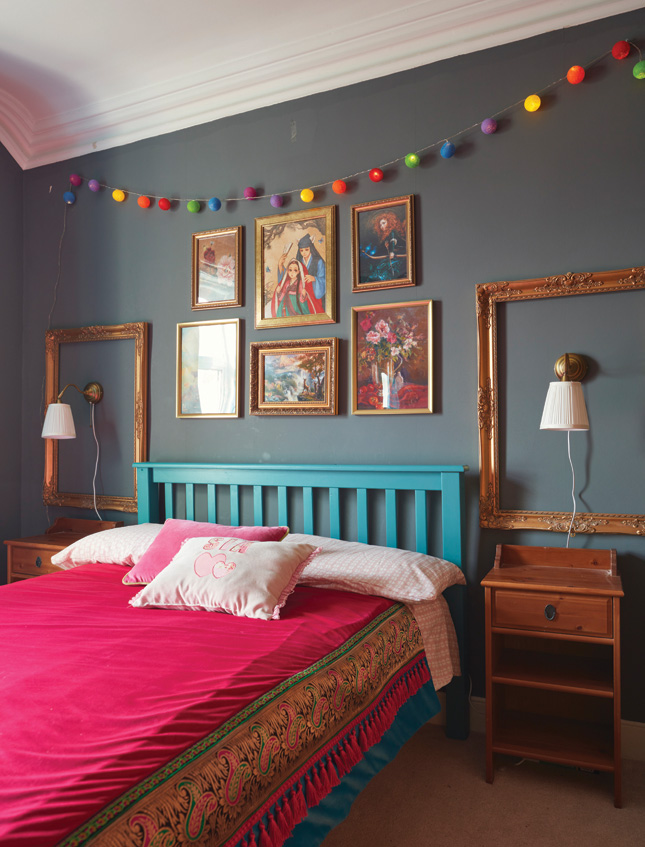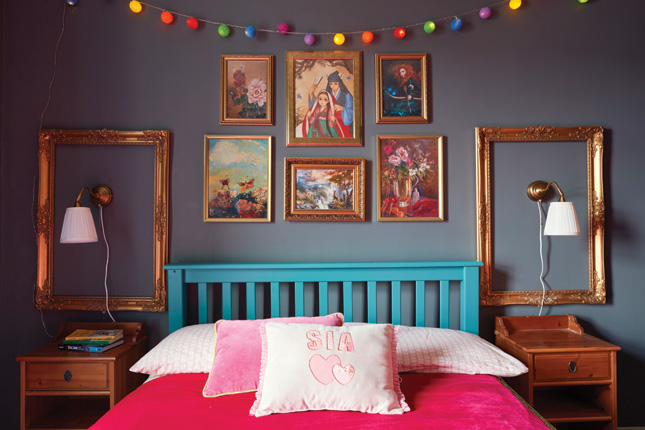 Peggy has completed the transformation of this huge house in just three years. We know she's not done yet. Plans are afoot to paper the ceilings. "I'm thinking of Van Gogh's cherry blossom for the ceiling in the kitchen nook - like sitting under a canopy of flowers against a blue sky," she muses, and she's prepping to highlight decorative features too. "I followed Abigail Ahern's advice and painted all walls and ceilings in the same colour, but now I want to pick out the picture rails and cornicing in gold."
You might also like: Debbie's Mayo home that's a unique blend of family fun and spectacular art