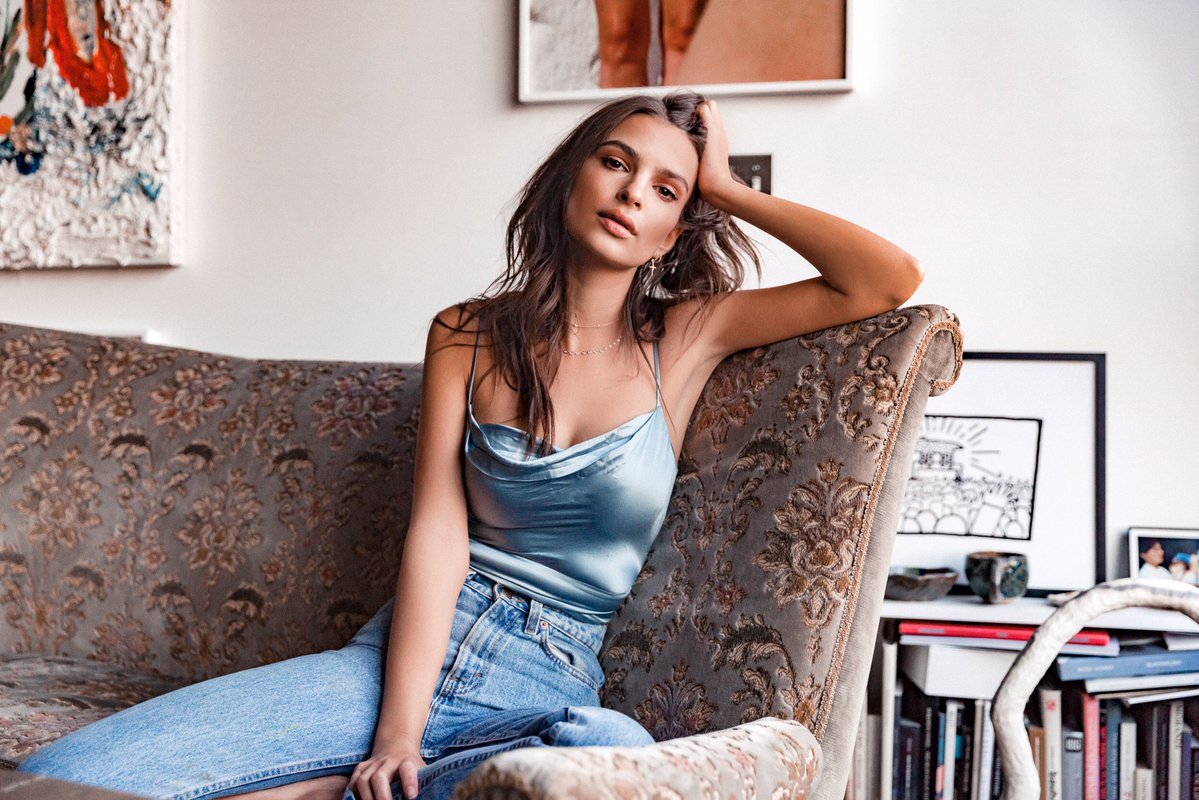 Model and Gone Girl actress Emily Ratajkowski recently posted an Instagram of her beautiful, ultra-hip downtown LA loft apartment , and we can't get enough of her eclectic art collection. She regularly features her home on her Instagram account, so we thought we'd take a good look around her thoughtfully curated, laid-back den of cool.
Located in a building that was once a factory, the basic bones of the apartment - its white walls, concrete floors and exposed pipes - leave a fairly blank canvas for Emily's incredible art collection, which blends contemporary art with flea market finds.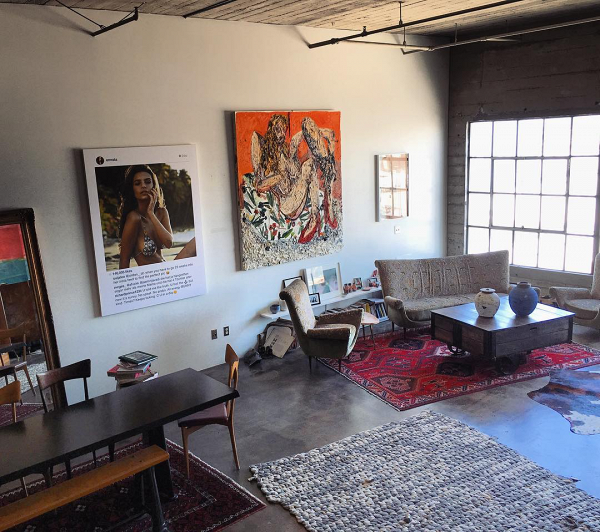 The 25-year-old California native clearly has a good eye for interior design, filling the loft with paintings, vintage seating, layered bohemian rugs and eclectic flea market finds.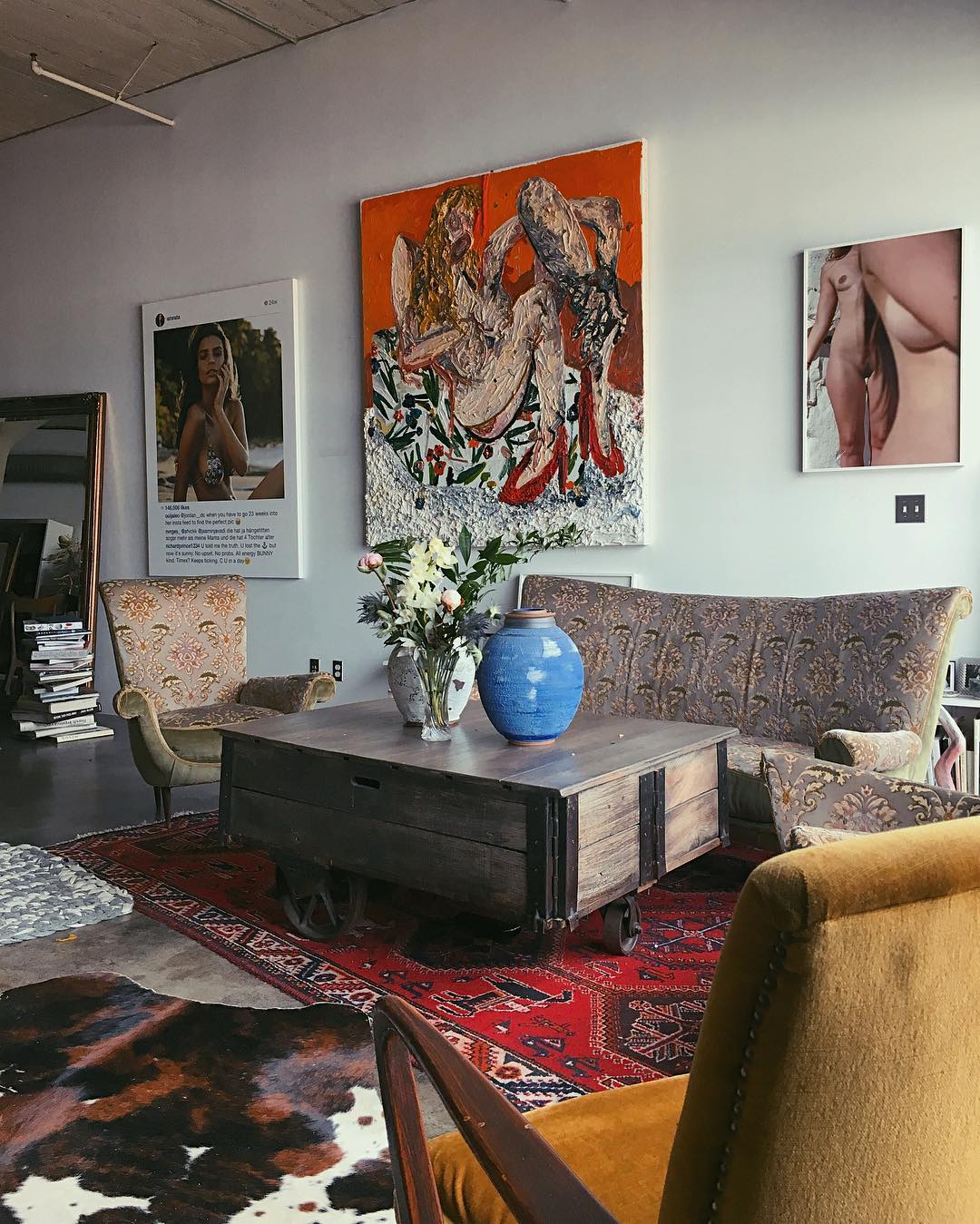 Known as an advocate for body-positivity and sexual expression, her art collection reflects that, but it's clear she doesn't take it all too seriously. In her living area, there's a massive blown-up Instagram of the model from a 2014 Sports Illustrated shoot, hanging right next to a colourful abstract painting.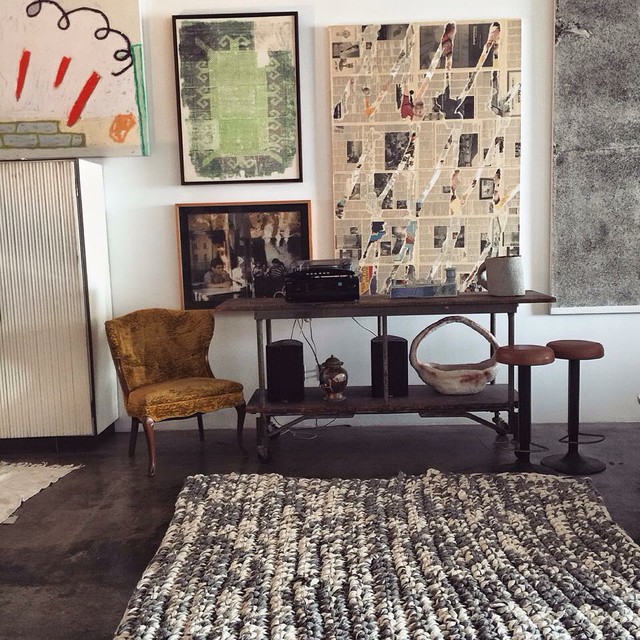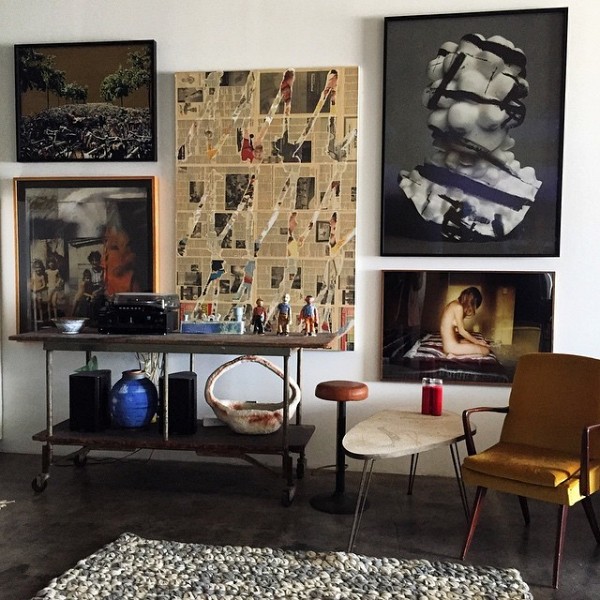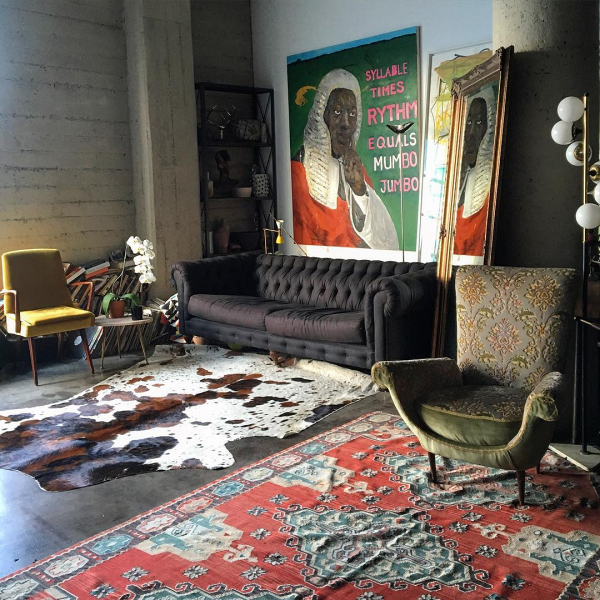 Bringing colour and life to the space is her collection of layered rugs. Industrial spaces can easily feel cold but the mix of rugs, from a cowhide to bohemian picks, keeps things warm and visually interesting. The Rythm Equals Mumbo Jumbo painting by local artist Henry Taylor hanging in the same area ties together the room along with the rug with similar hues nearby.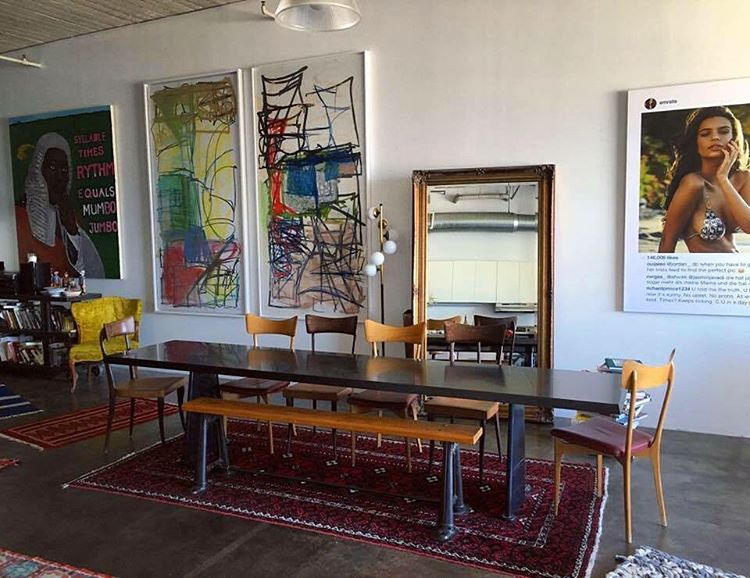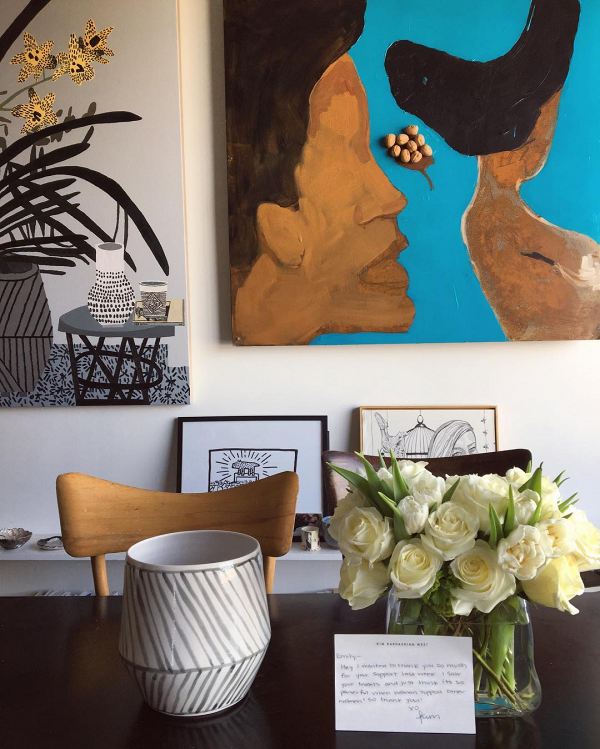 While she appears to move around her art collection regularly throughout her home, having them as statement pieces helps break up the apartment. The loft is essentially just one giant room, but splitting the space into multiple seating areas and using her collection of rugs to separate the spaces, she's achieved a cosy, welcoming LA loft apartment that's just about as cool as she is.