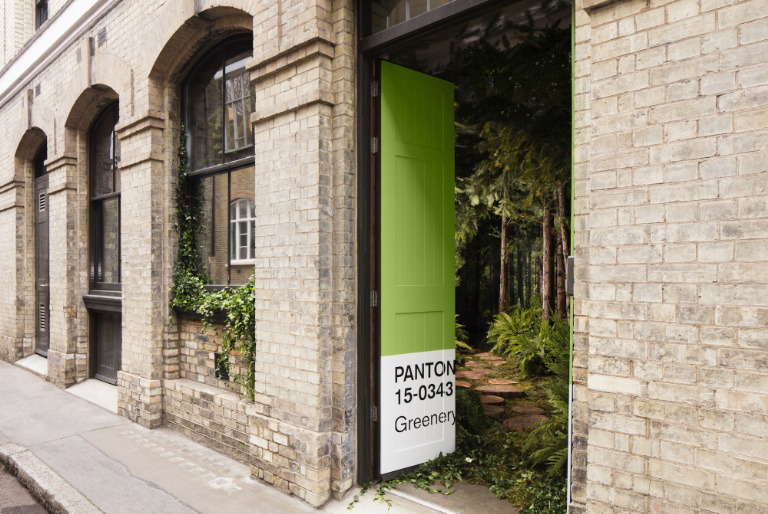 Greenery is Pantone's Colour of the Year for 2017, and it's supposed to represent our (re)connection to nature. We're not sure many people fancy camping trips at this time of year, so to solidify that connection without actually having to sleep outside, AirBnb has created an 'Outside In' home in collaboration with Pantone.
Celebrating this year's fresh hue, the 'Outside In' house is an urban oasis filled with all things forest-y or desert-y, quite literally bringing the outside, in.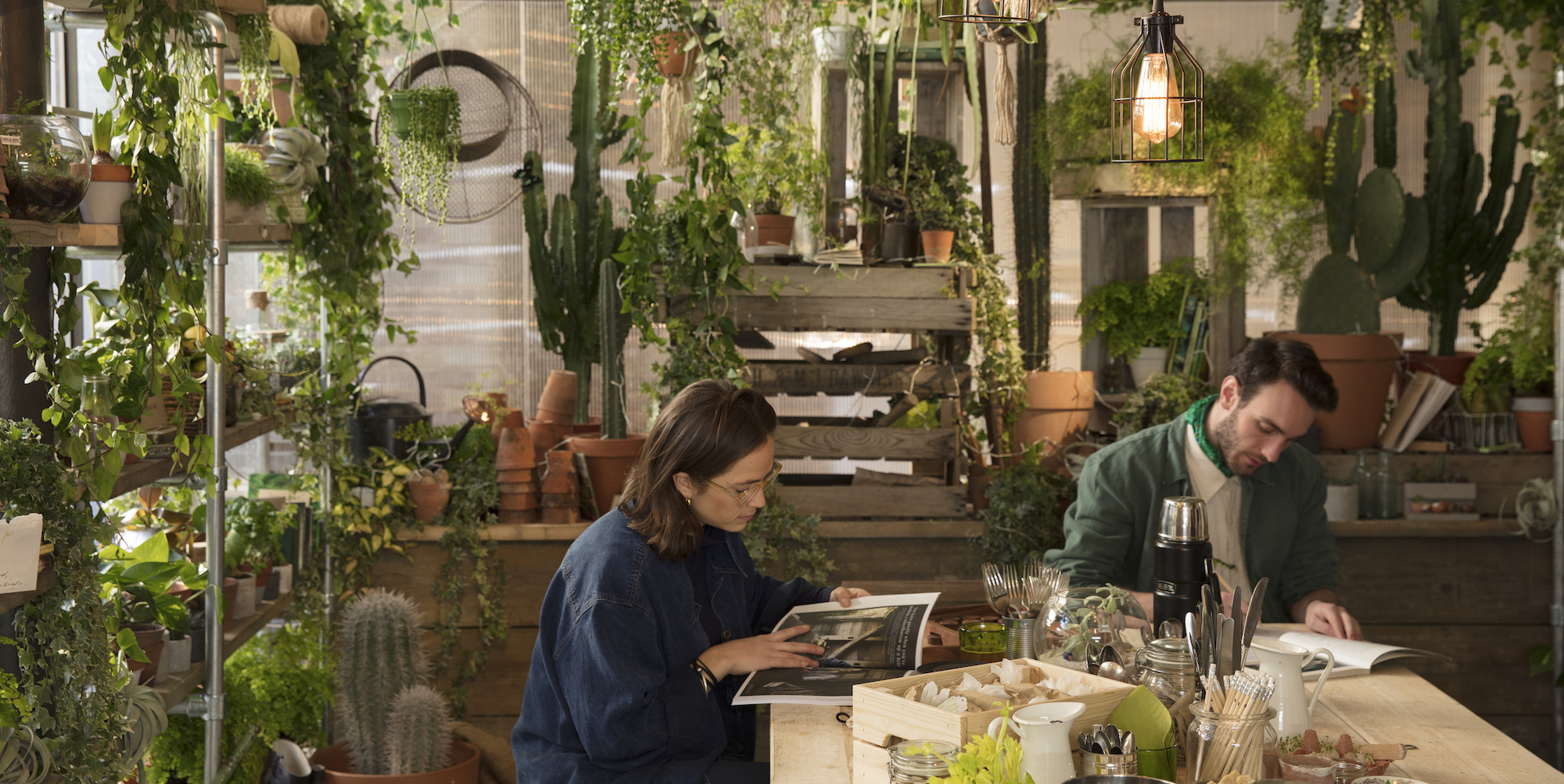 Located in the upscale Clerkenwell neighbourhood of London, the house is full of lush greenery including full-size trees, ferns, cacti, succulents and more. The only indication all of that is going on indoors is the perfectly painted Pantone 15-0343 Greenery front door.
A stay in the zesty green themed house is "the ideal antidote to January blues" according to AirBnb, who say once you enter the home, you find a woodland reception where your own private groundskeeper will greet you. Fancy!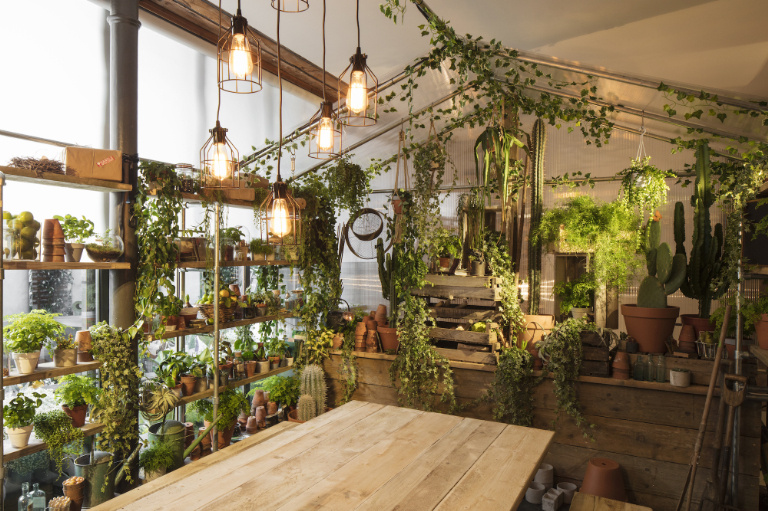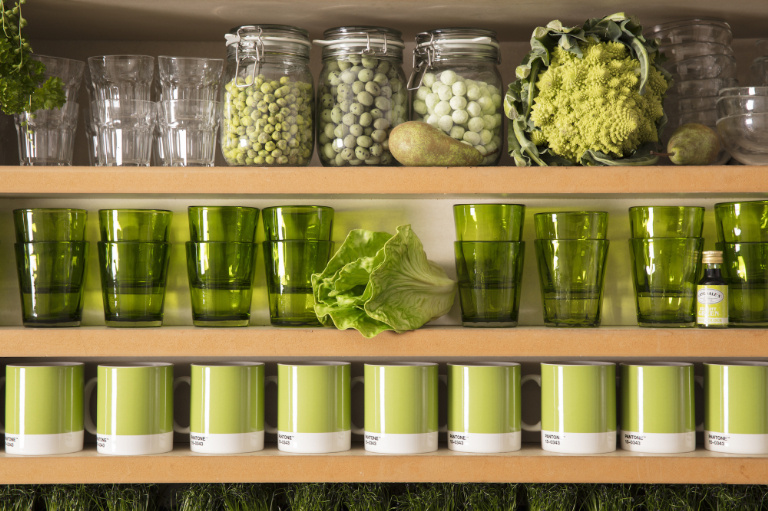 An indoor greenhouse doubles as a dining room and experience space, while there's a tented nook for children (or grown up children!) to sleep in. The whole space, according to AirBnb is designed to "promote vitality and freshness that sets the tone for the year ahead."
As well as being a cool project, the house is also open for business, with all profits going to AIGA, the professional association for design. For €240 a night, you can stay in the "Outside In" house. The catch? It's only available for overnight bookings between January 27th-30th so if sleeping amidst the greens is your plan, you'll need to act fast.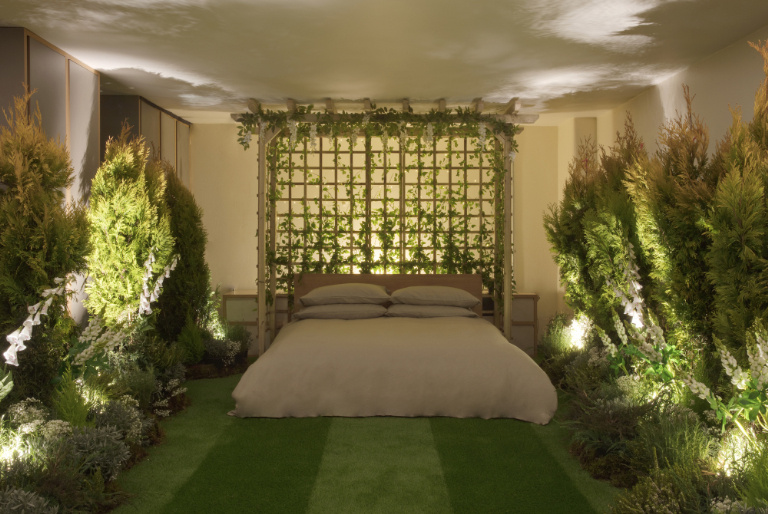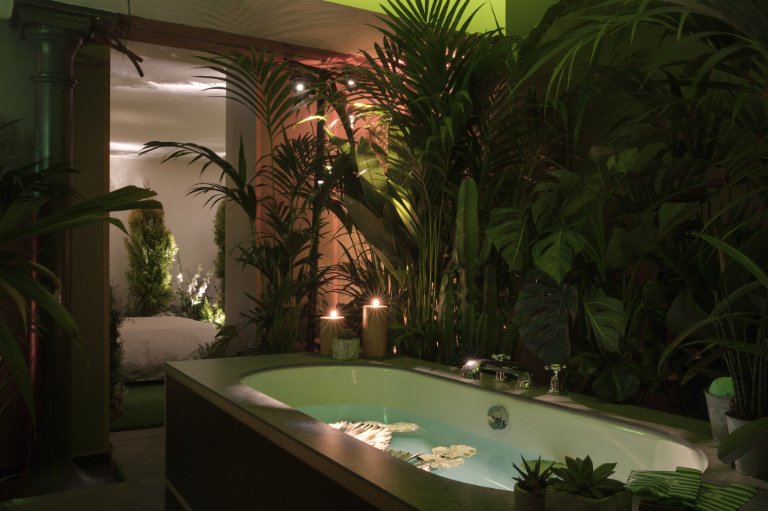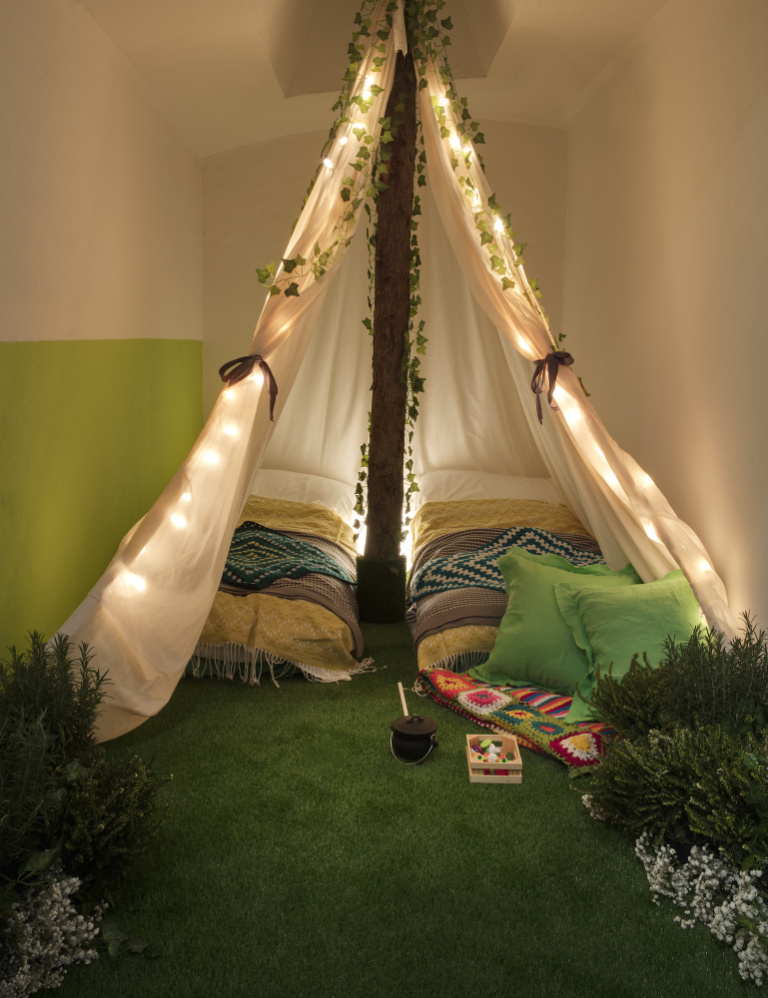 The house will also be open during the day, free of charge, if you wish to take part in one of the variety of experiences, an AirBnb feature that was launched late last year. You can get taught about plant life, create your own terrarium, DIY your own wallpaper and make your own gin all within the house and these experiences can all be booked through the AirBnb app or through Eventbrite, but places are limited.