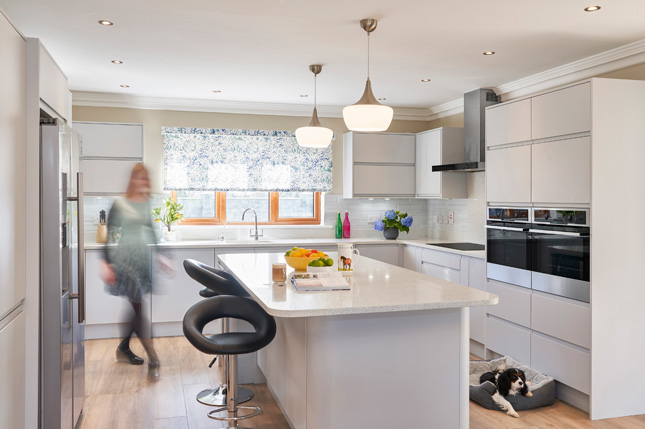 When Emily and Conor decided to move back from Australia with their two children and puppy, their new build home needed some attention. They turned to Alena C Design to help revamp it into a beautiful home fit for their young family.
They had bought their five bedroom detached house in a new estate near Carlow town, and while it had contemporary architecture, large windows, tonnes of natural light, good size bedrooms and a large garden to the rear, the interiors needed some attention to turn it into a home.
The couple were confident that with such spacious rooms, they wouldn't have much trouble to bring some warmth and personality to the unfinished interiors. "Both Emily and Conor always liked contemporary design, they like visible textures of wood, metal, glass but still choose elegant interiors rather than rustic. They didn't feel brave enough to paint rooms in strong colours but like a mix of colourful accents within the interior, and wanted the space to feel bright and airy," says Alena.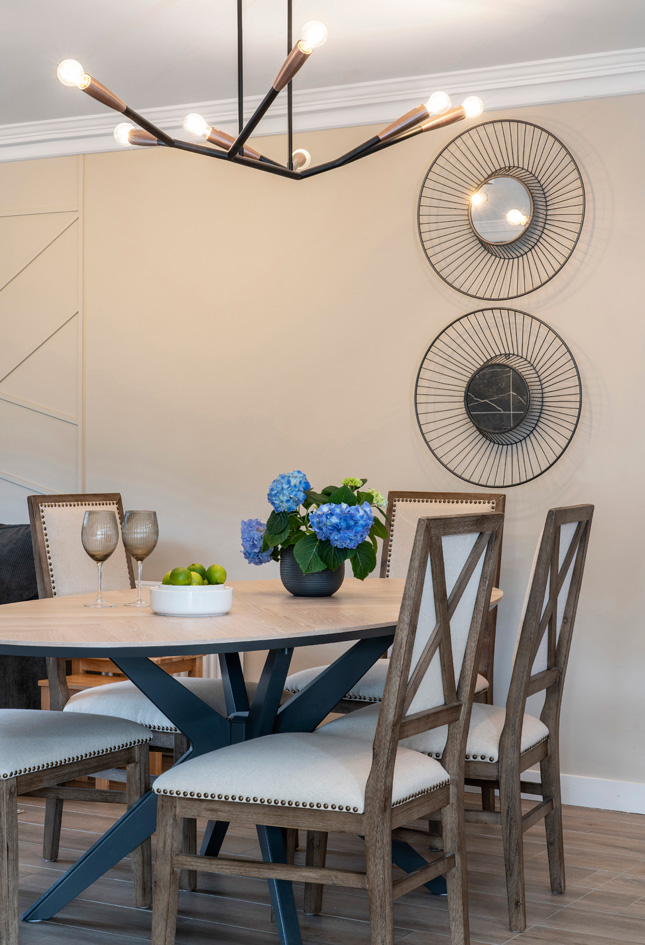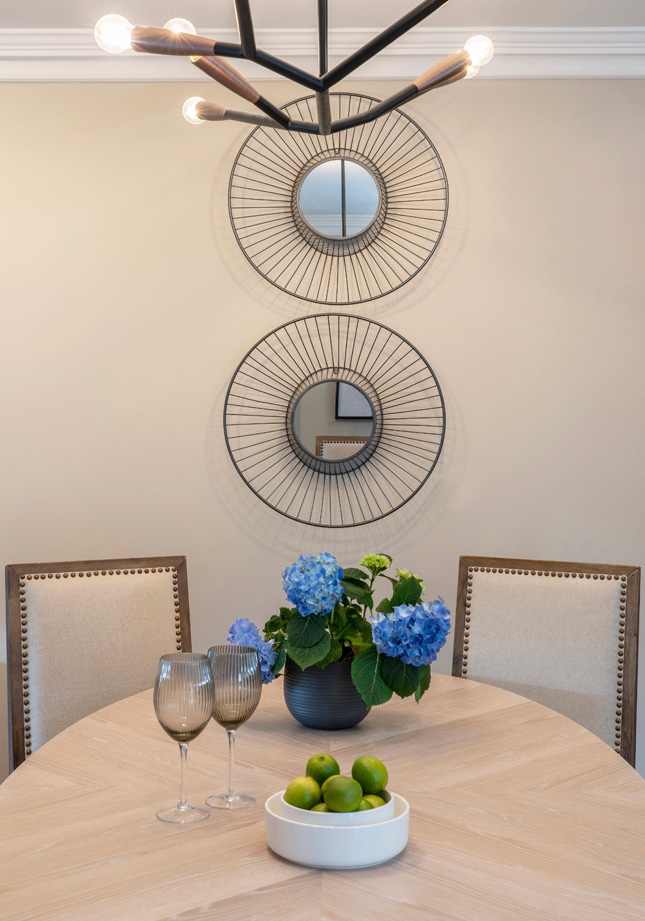 They decided they would mix some contemporary design with Scandinavian style, and when it came to furniture, they opted for straight lines, simple design and practical finishes, considering their very young children and puppy. "It's their first family home and they've never had opportunity to think of design or explore creativity before, which was exciting," says Alena.
Originally the couple didn't plan to work with an interior designer, however when they began working on a colour scheme for the house, they realised the scale of the project was bigger than their vision. "They always wanted a perfect house with well thought out details. Slowly they started to lose confidence in whether they were choosing the right things and right colours. For example, looking for tiles for their en-suite, they didn't feel brave enough to select patterned or coloured tiles, instead they chose a matte brushed cement finish with soft grey tone, for both floor and walls. Unfortunately, they were disappointed with the finished look because the tiles created the effect of concrete blockwork all around, and the bathroom looked even more unfinished. They felt that project was turning into a disaster," remembers Alena.
They asked the developers to just paint the whole house white to avoid any further mistakes. "Finally settling in, they couldn't lose the feeling that their home didn't feel like their own home at all. White walls looked clean but didn't express any personality. The interior still looked cold and not finished, which was when they enlisted my help with the interiors," says Alena.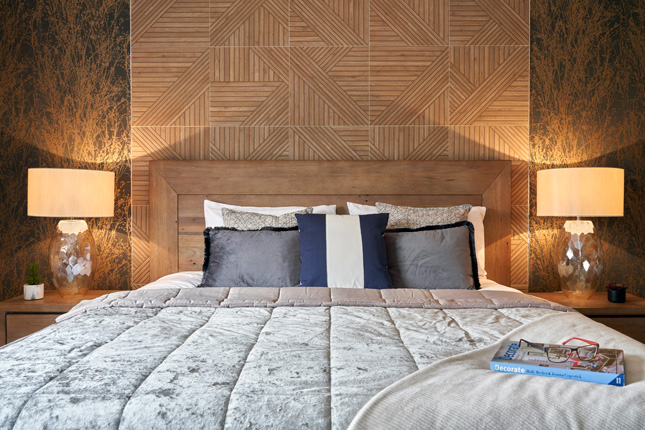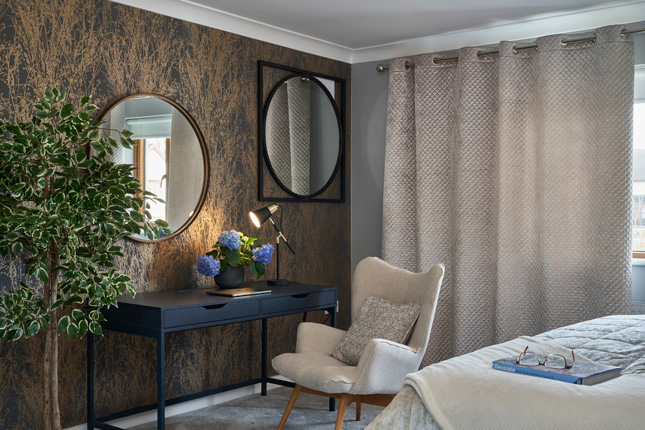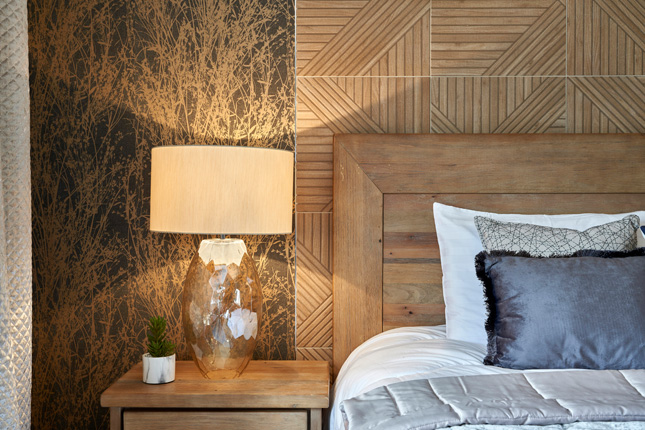 They chose five key areas for Alena to look at: the open plan kitchen-dining-living area, the master bedroom, the main bathroom, the en-suite and the kids' playroom. "Emily and Conor were very open-minded to ideas and were ready to take risks, where they felt it would look good. They would never have thought of tiling a wall in the bedroom but they loved the texture of the tiles once complete. The main bathroom was a great challenge with extreme attention to detail to make it look flawless; it involved building stud walls around the bath with front steps and lighting, which was a much bigger concept than they had envisaged for the space. And then the ill-fated concrete bathroom - the couple didn'tthink we could fit it without re-tiling, which would have added to the expense, but we worked with what we had and they were delighted with the result using the bespoke navy blue vanity unit," says Alena.
While the project came in under budget, the couple had some wobbles when it came to lighting and opting for more expensive lighting than they would usually go for. "The dining area and breakfast bar really needed some sort of statement piece and clever lighting was the best solution to bring the room together and achieve the look we wanted. They were hesitant about the cost, despite being within the overall budget, but they have no regrets now in having splurged the bit extra for statement lighting," she says.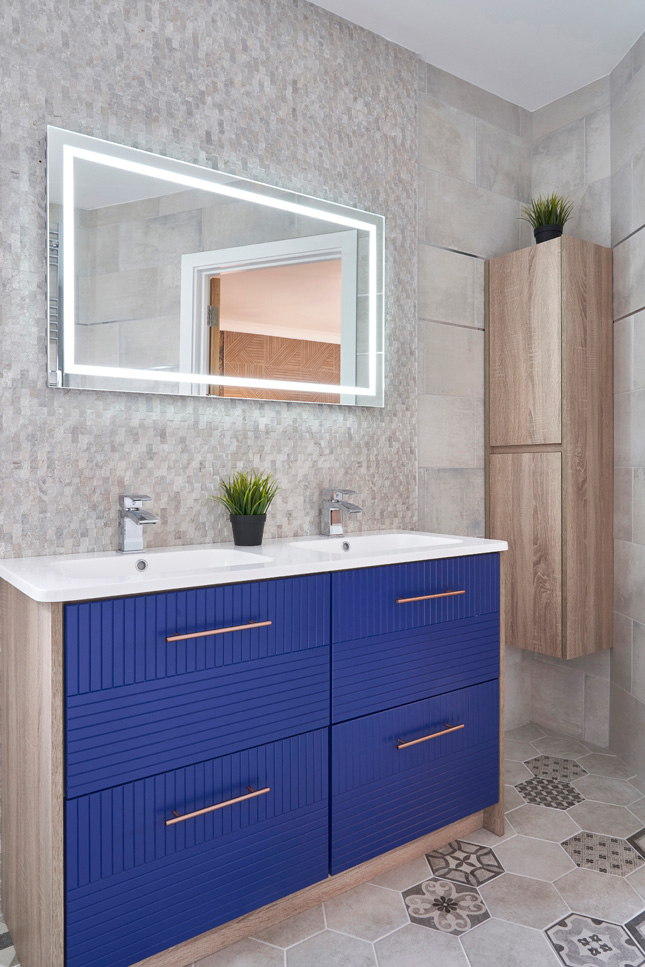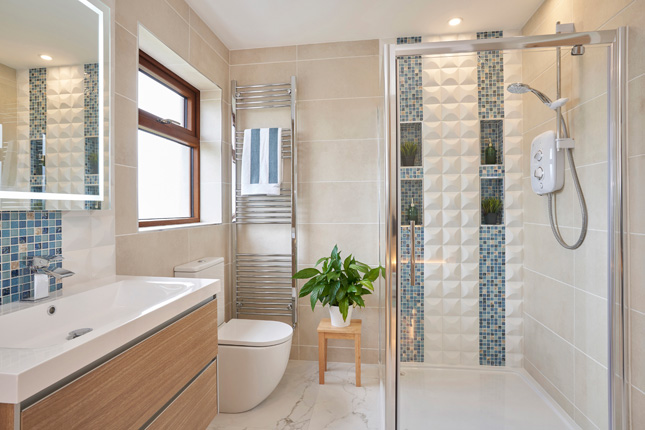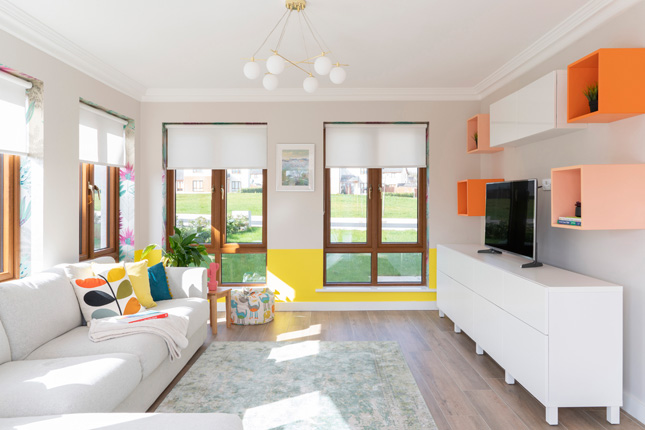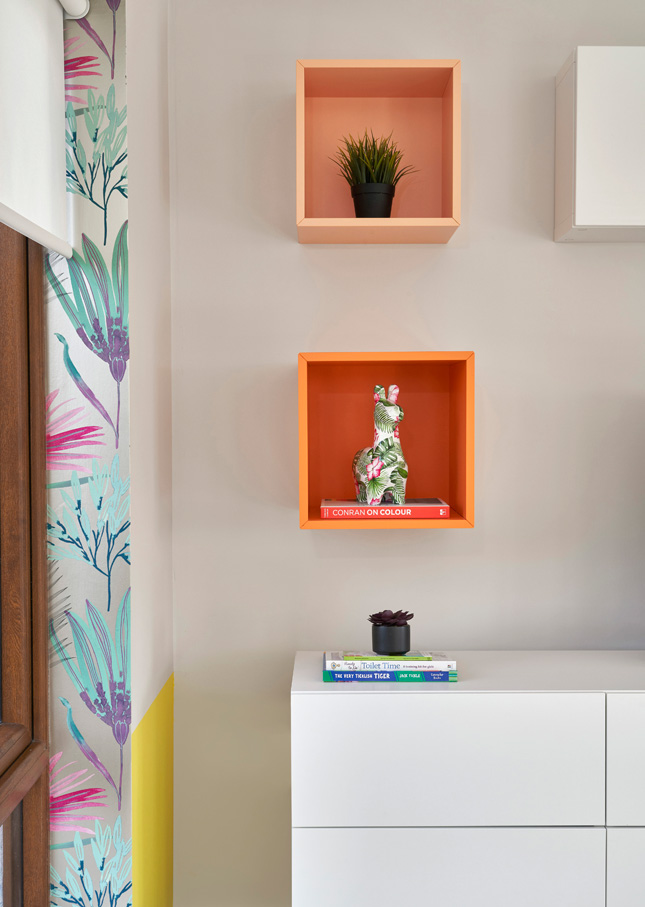 One of the big problem areas for the couple was the open plan space, and creating a scheme that would work for all spaces. "They could not see how all three spaces could flow nicely together, while also looking smart, tidy, and aesthetically pleasing. As a solution, we centered each area to a certain part of the wall and decorated them individually. To keep unity of the space, we used similar accent colours in each area and let the colour to flow. Each zone has unique personality and being in the lounge, you don't feel yourself being half way in the dining area," she says.
The trio worked together to create a house that felt like a home, and next on the list to tackle is the children's bedrooms - but that's another day's work!
You might also like: Cecile's beautiful loft apartment from an abandoned factory renovation
Share This Article