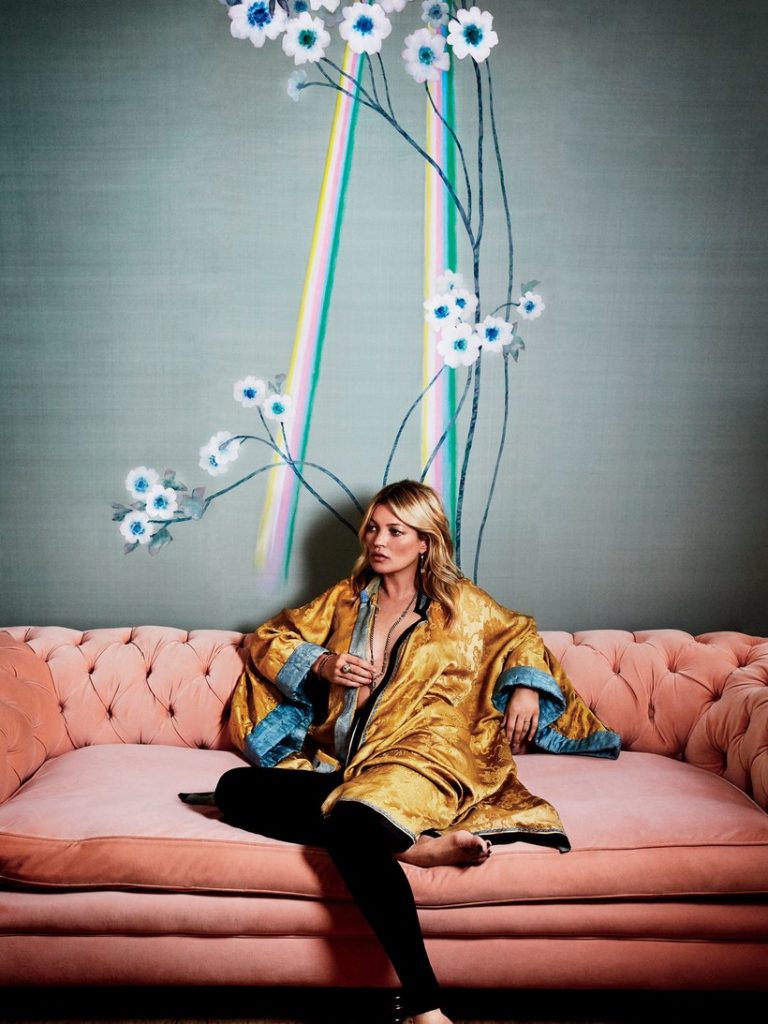 Supermodel Kate Moss invited Architectural Digest into her London home for its September issue, and from the snippet of the feature we've seen so far, it is an absolute treat.
Her interiors style is as eclectic as you'd expect from the fashion icon, who proves with her home that her design chops aren't confined just to her wardrobe. And it's got her stamp all over it, with her admitting she's very hands on, despite hiring interior designer Katie Grove to take care of it for her.
"I don't want to say I'm a control freak, but I'm a control freak," she tells Architectural Digest.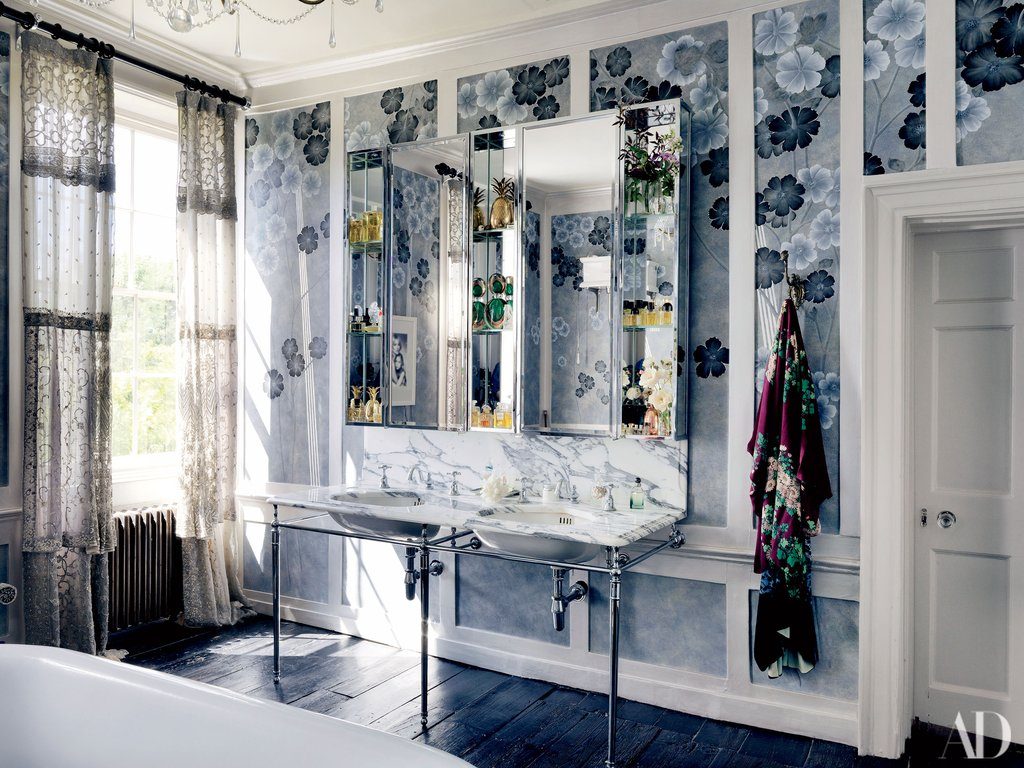 Her interior design style comes quite naturally to her. "I love mixing old and new things, all different eras," she says, which explains the eclectic feel of her home.
The pièce de résistance of the feature is the custom hand-painted wallpaper panels in her master bathroom. De Gournay, a bespoke wallpaper house, designed a brand new floral pattern called Anemones in Light for Kate's bathroom, based around her favourite time of day: dusk. Silver-hued flowers (symbolising luck) are supposed to be reminiscent of light reflected by a summer moon. "It's my favourite time of day... Picture a summer night when it goes silvery-blue from the light of the moon," says Kate.
The wallpaper will become part of the de Gournay permanent collection. "I've always loved what they do. It's like vintage jewellery—it's special," she says of the wallpaper company.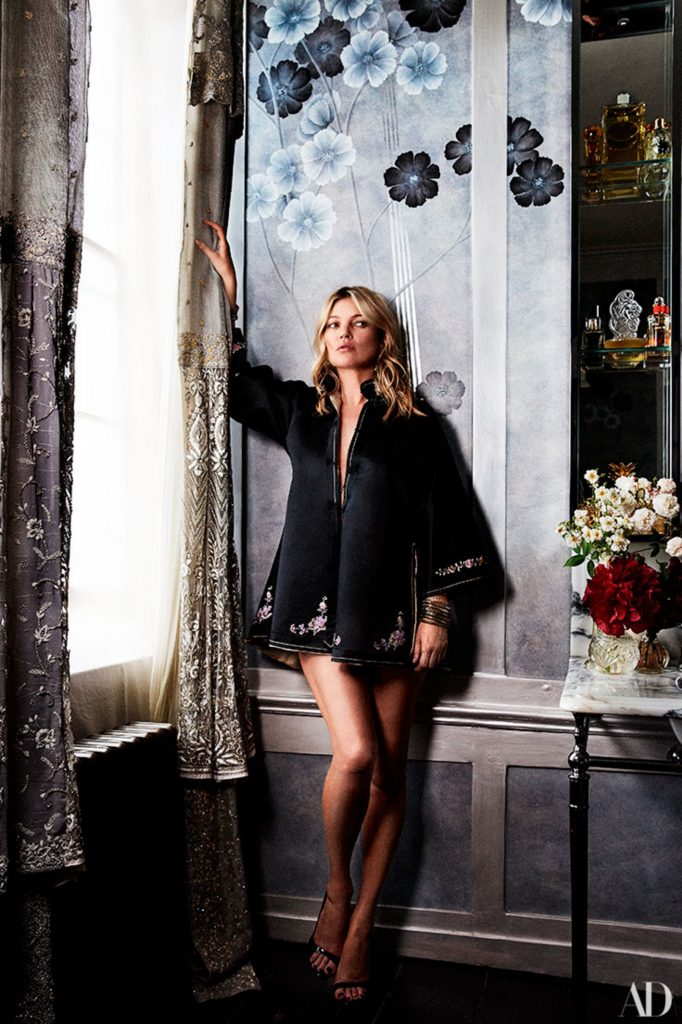 It fits in perfectly in the film noir style bathroom, which features a clawfoot bathtub, a vintage crystal chandelier, embroidered silver curtains, a mirrored vanity lined with antique ­perfume bottles, a wall of framed black-and-white ­photographs, including a diamond-dust Elvis, Elizabeth Taylor, David Bowie, and a triptych of Moss with Alexander McQueen and a fireplace, making Kate's bathroom feel super luxe.
The wallpaper impressed so much in the bathroom that de Gournay designed a variation of it for Kate's hallway, this time inspired by daybreak. "I like the feeling of when the sun is just coming up at a [music] festival, and you have that glowy light," she says. "This one is pastels and neons—quite psychedelic." Sounds like it's totally Kate's style!
Visit Architectural Digest for the full feature.