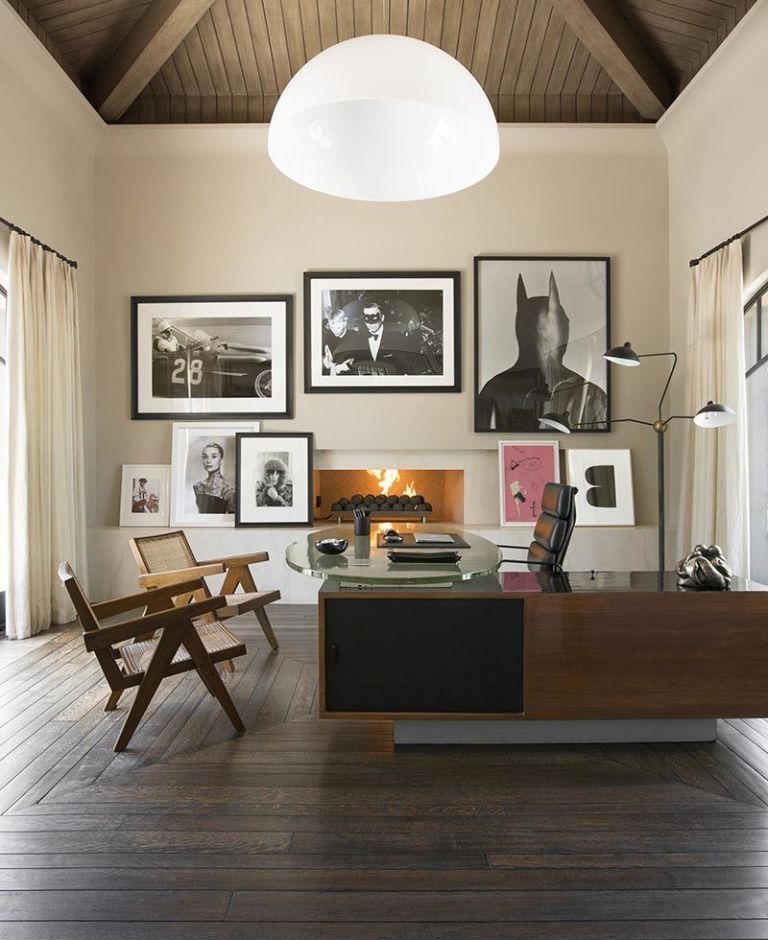 Kourtney Kardashian has been slowly revealing parts of her home on her app - remember her living room, daughter's room and sons' rooms? - and next on her hit list is her home office. With the help of celebrity designer Martyn Lawrence Bullard, she's gotten the home workspace of her dreams.
"When I started designing my home office, I really wanted a modern space that felt clean and uncluttered, but also cosy and inspiring," she wrote.
We're not sure if we have the same idea of cosy as Kourtney (and she has previously admitted making her home cosy isn't a top priority), but the space certainly is cool. She's chosen a vintage Jules Leleu Desk as the focal point of the room, and paired it with two woven Pierre Jeannette accent chairs from the 1950s.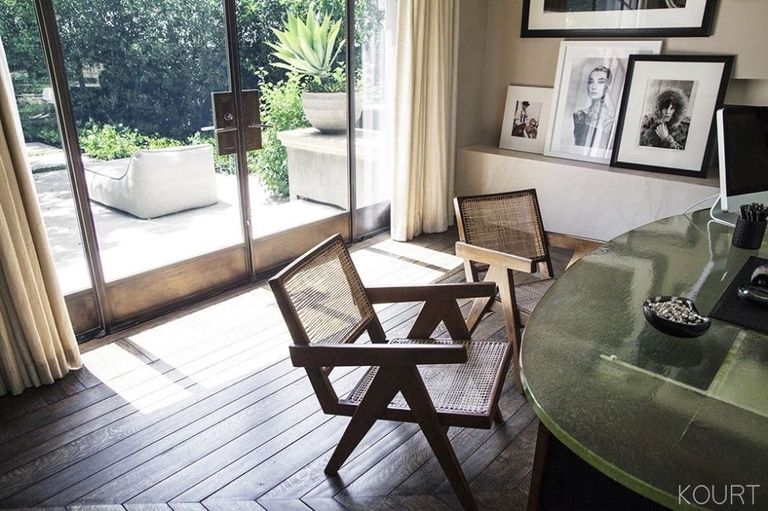 "The teak wood and the natural fiber rattan really warms up the space and mixes well with the other modern pieces," writes Kourtney.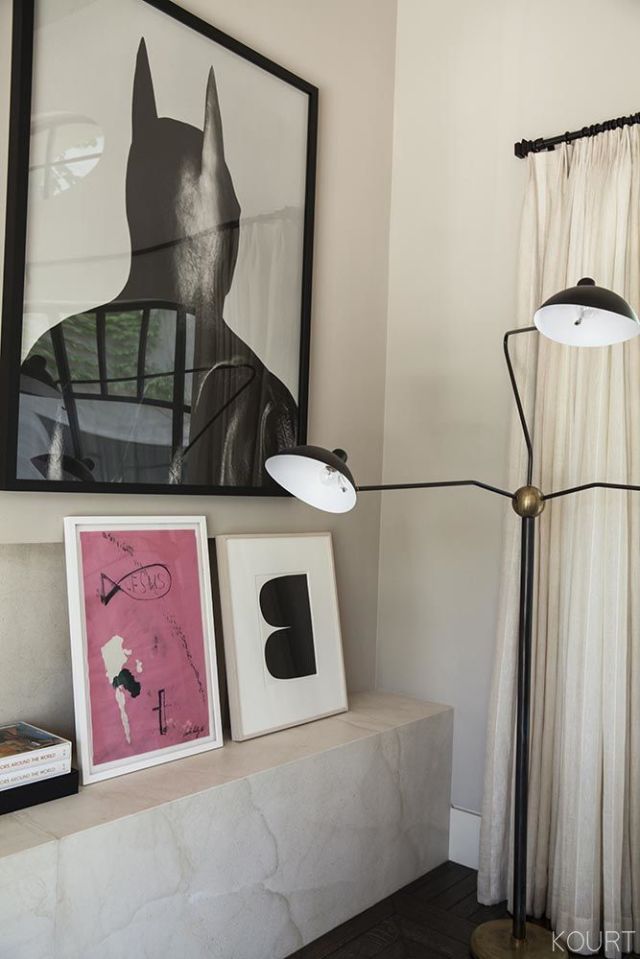 Her office is filled with tons of artworks, and some of her favourites are in the above photo. The Batman image is a gelatin silver print by Herb Ritts and the small pink drawing is from Curtis Kulig (who is the same artist that did the neon "Love Me" sign in her daughter's room). The backwards "B" is by Ellsworth Kelly.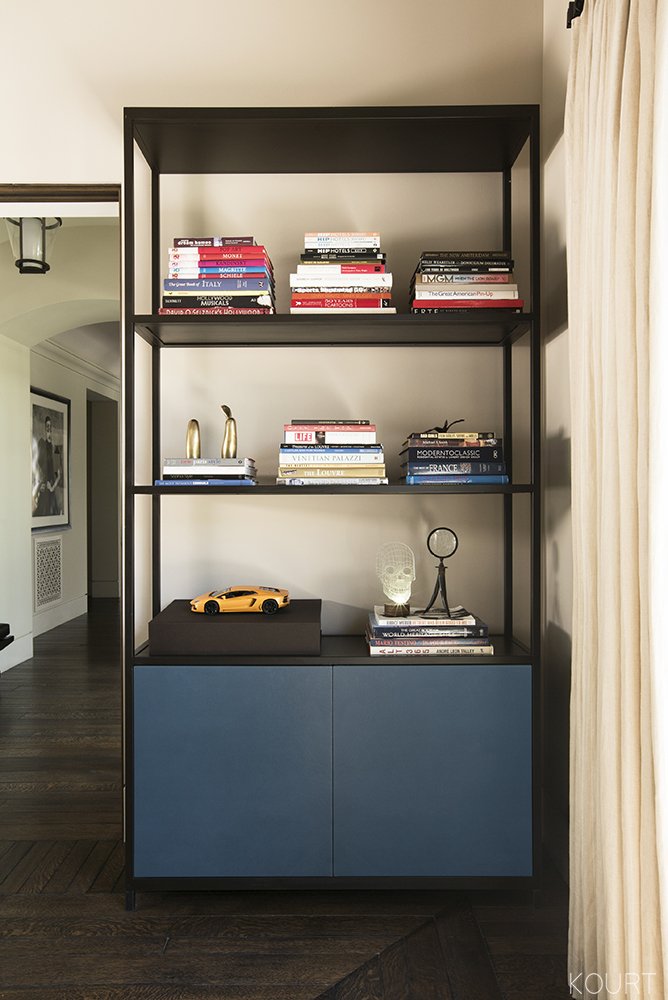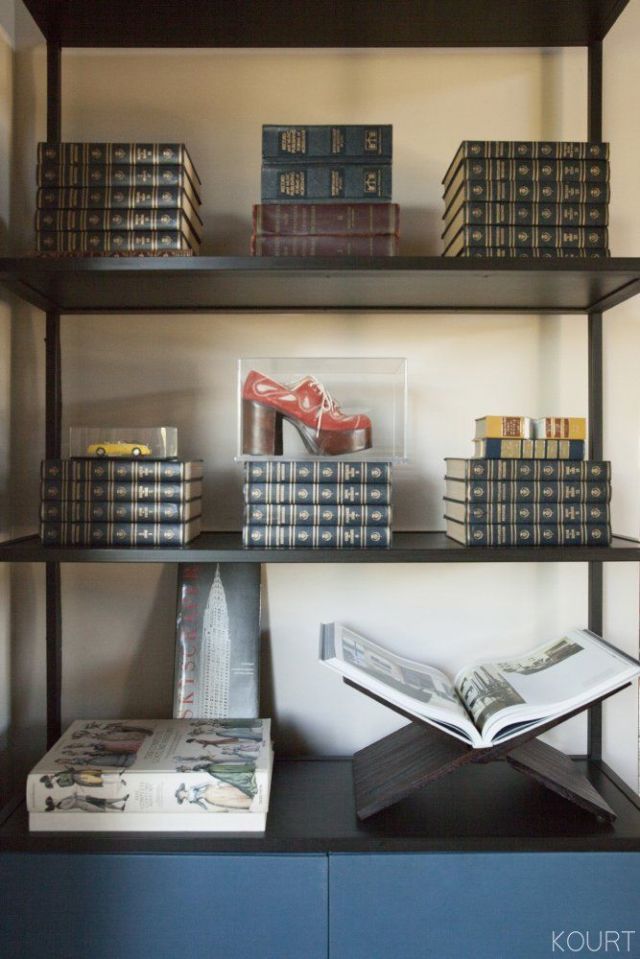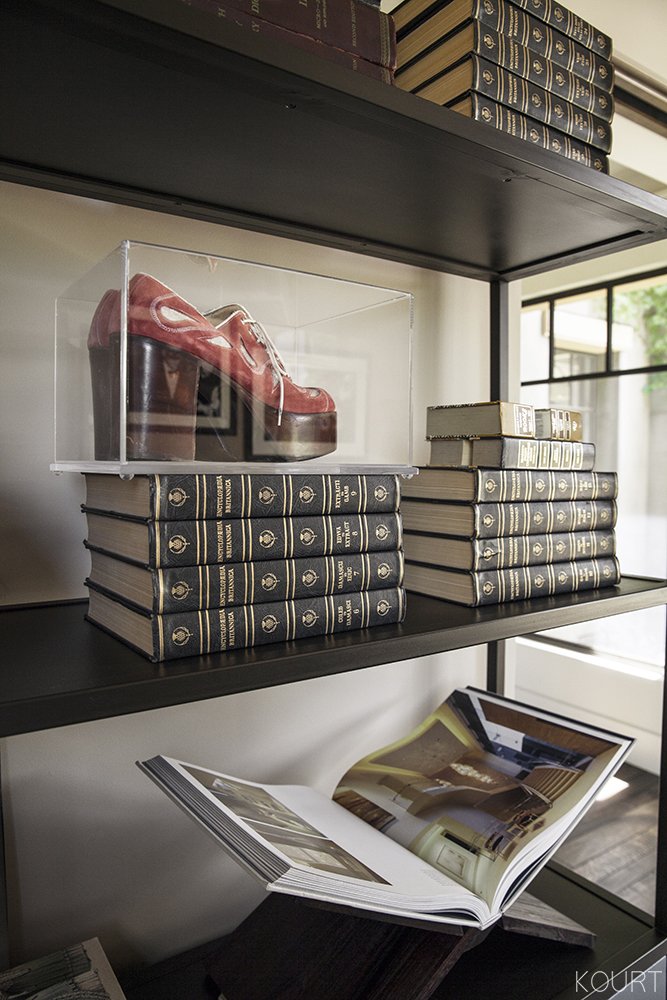 She's used her father's old law books, along with her own stacks of fashion and design books to decorate the shelves in the office. Some are sentimental items, like the costume design book she used in  college.
A curious addition to her selves are the red platform shoes which she keeps in a shadow box. They used to belong to Elton John, who gifted them to her father. Talk about a finishing piece for a room!
Photos by Burke Doeren & Tayler Dubé