Making something new out of something old has proven to be a brilliantly sustainable way to live for Cécile, Romain and Romeo the cat in their beautiful loft apartment
Words: Amandine Berthon/Inside Features | Photography: Julien Fernandez/Inside Features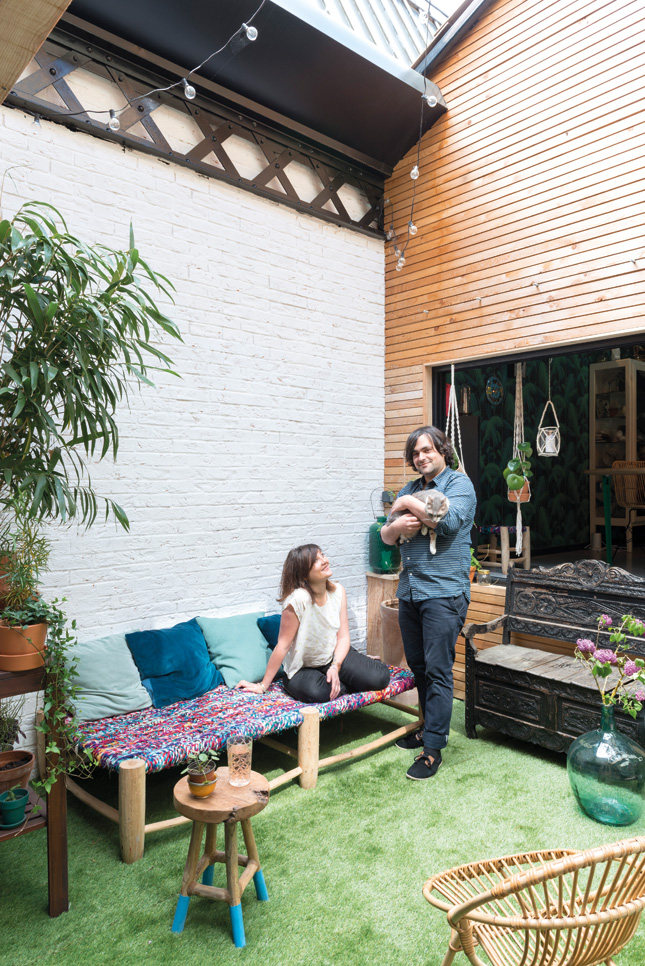 Floirac, near Bordeaux in southwestern France, might not be where your mind automatically goes when you think of loft living. But the story of Cécile and Romain's home could be lifted straight from an American sitcom.
"We were living in an apartment in the centre of Bordeaux and we were looking for a property to renovate," they recall. "We couldn't find anything interesting within our budget. We said to ourselves, why not buy with our best friends?"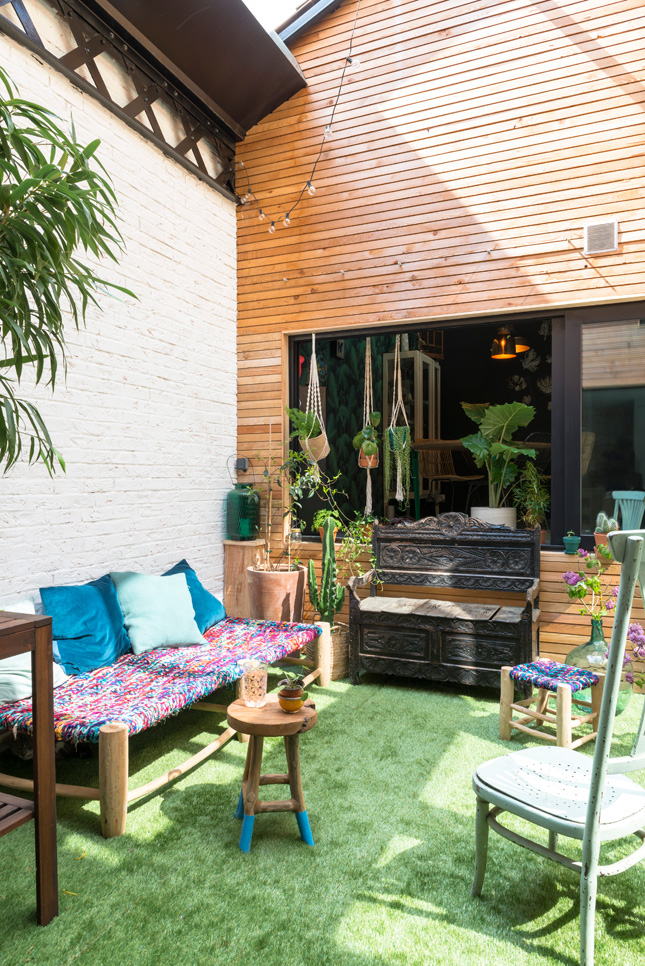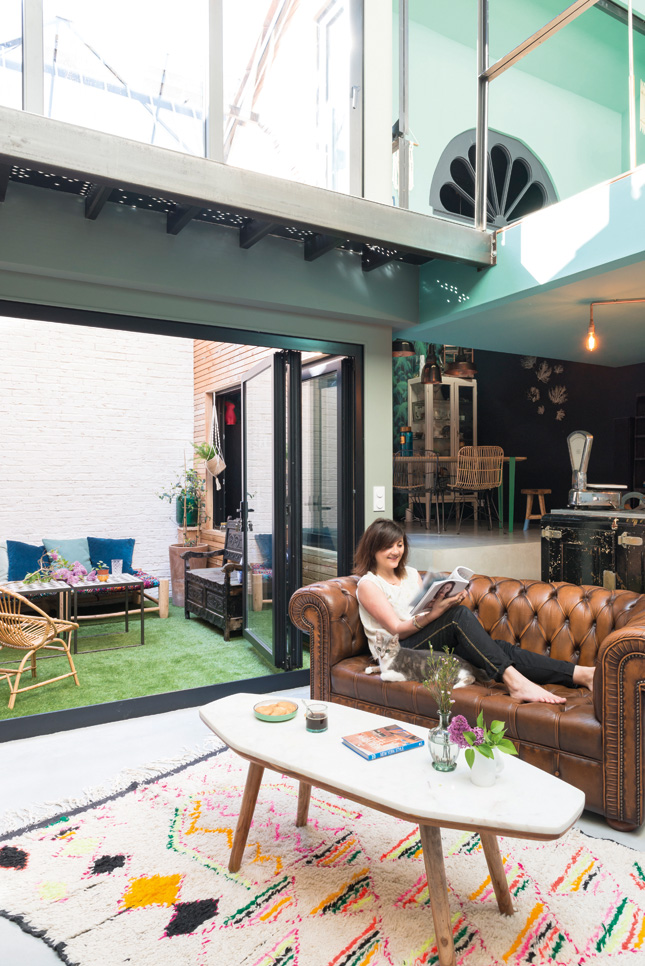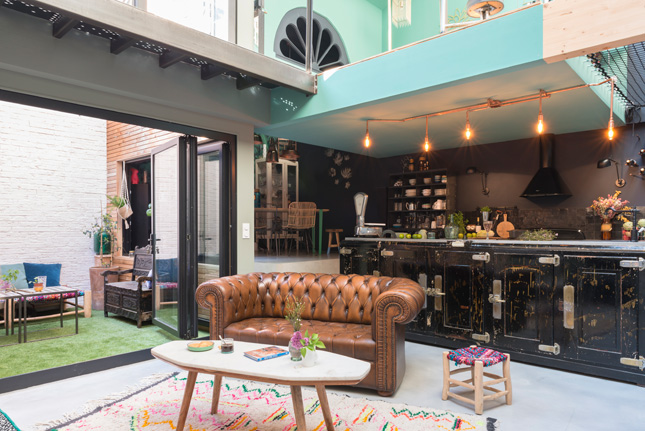 Six months of research later, they came across an abandoned factory in Floirac, a district about 5 kilometres from Bordeaux. It offered the perfect space to create two semi-detached lofts – conveniently, exactly what they were looking for.
And while structural work was entrusted to the professionals, the factory's new occupants took care of the rest – saving time, money and adding to the build's eco-credentials. "There was a boys' team and a girls' team," recalls Romain, adding, "this was the other advantage of doing a project with friends. We had fun while doing the work and managed to avoid the tensions you can have as a couple!"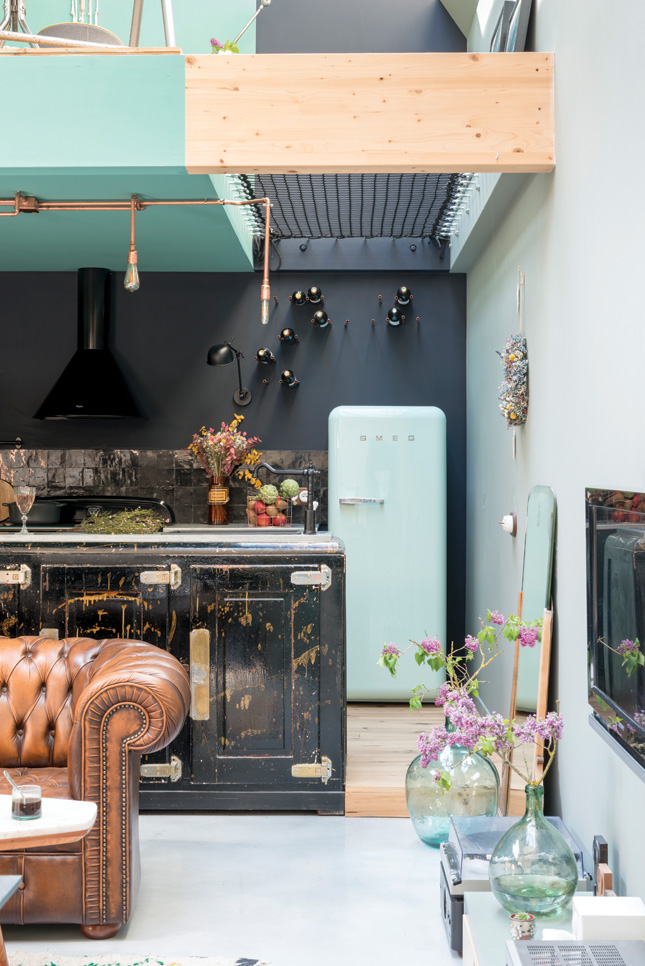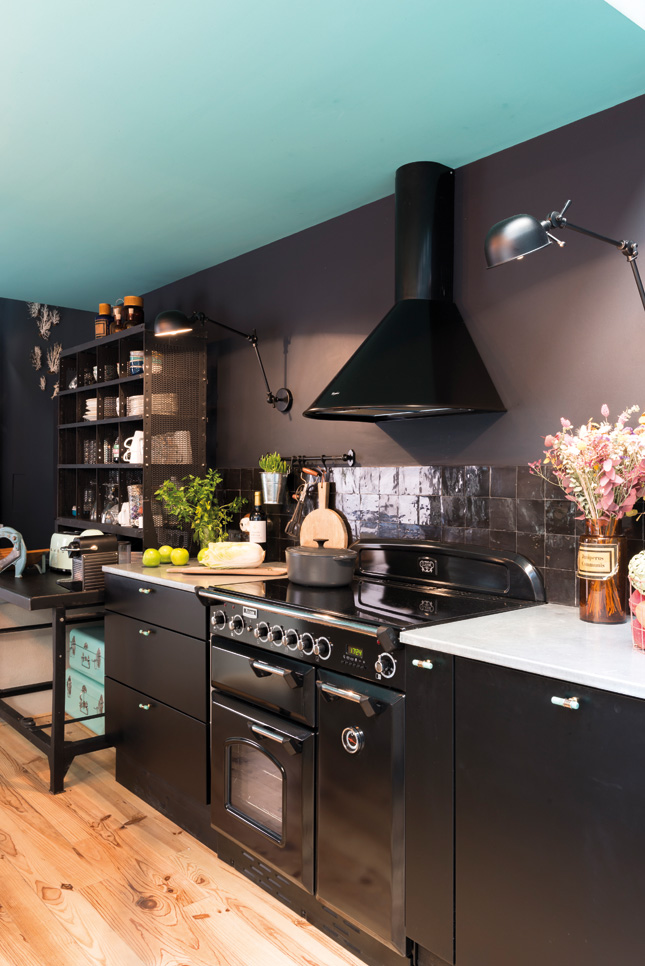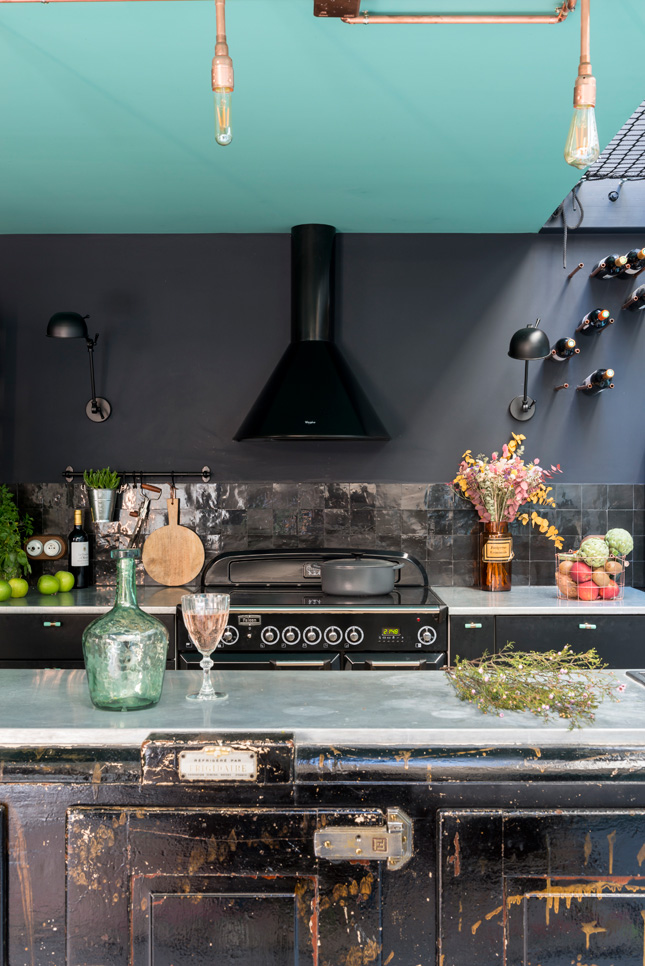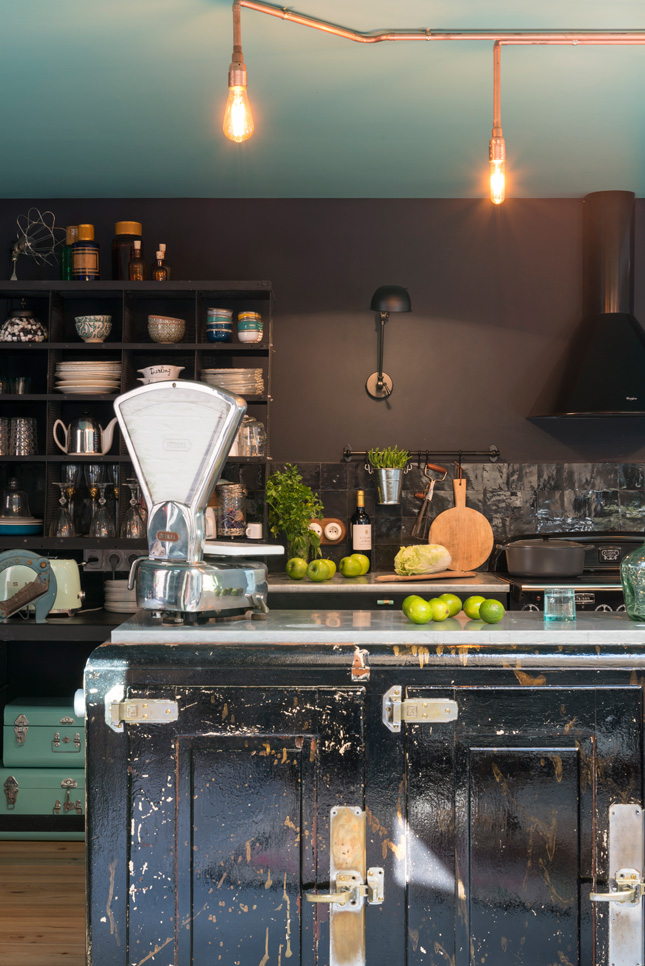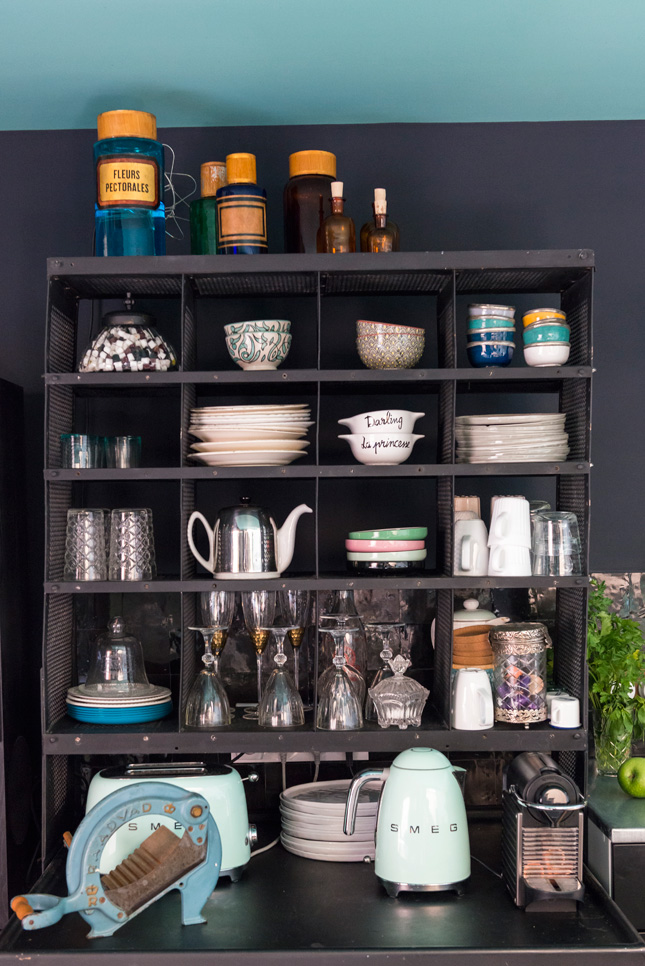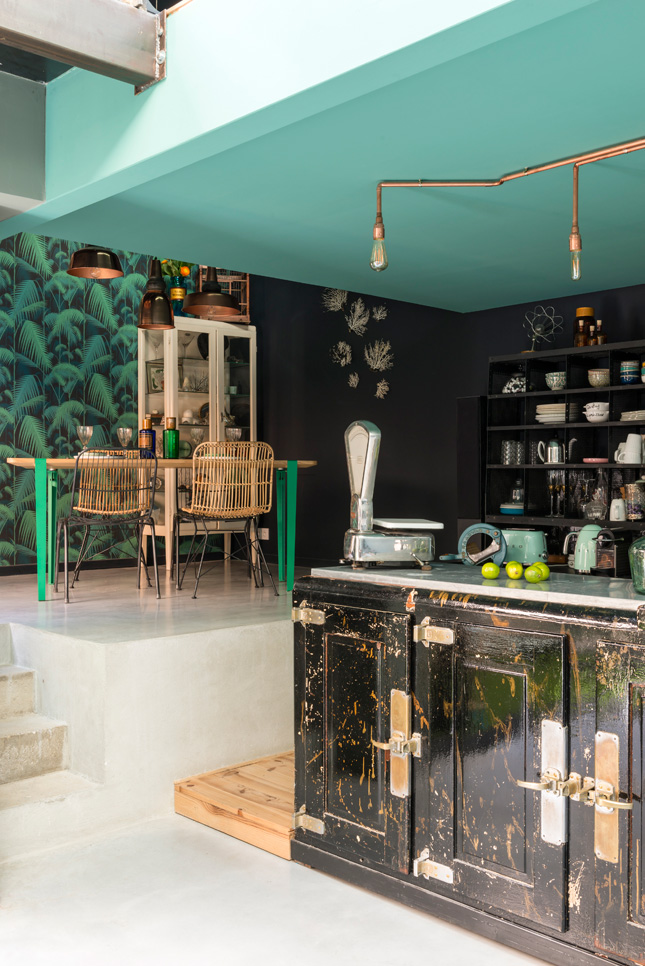 The build – as anyone who has undergone renovations will know – wasn't without its problems. The nature of the property meant it had particular constraints – its metal frame meant it wasn't possible to open up the sides of the building to create windows; therefore, only skylights could be used.
Despite this, Cecile, who's an interior architect, managed to come up with a solution that worked. Out of the original factory building, two ingenious and perfectly symmetrical lofts have been created, each coming in at around 1,100 sq ft.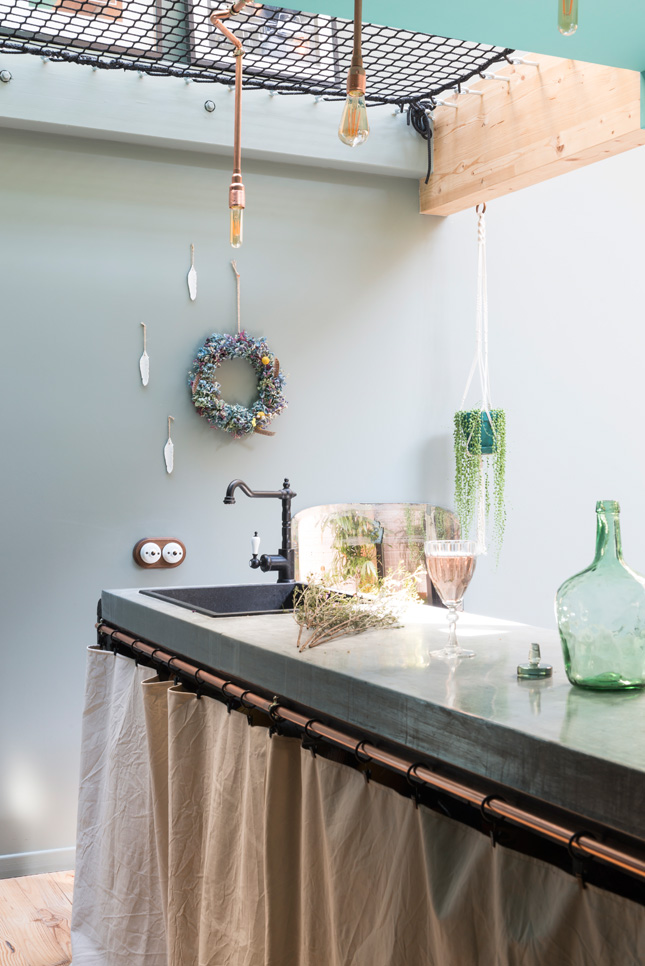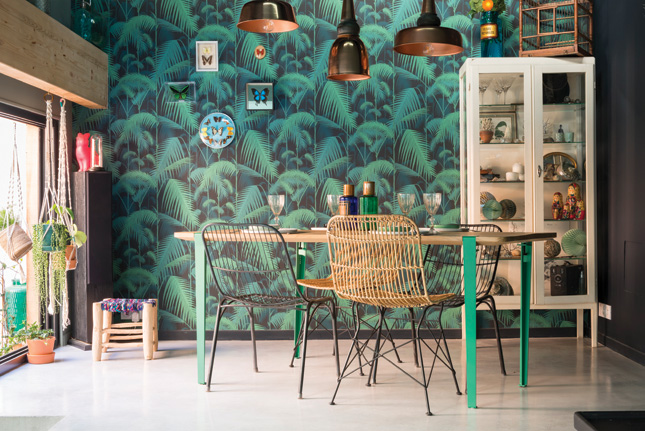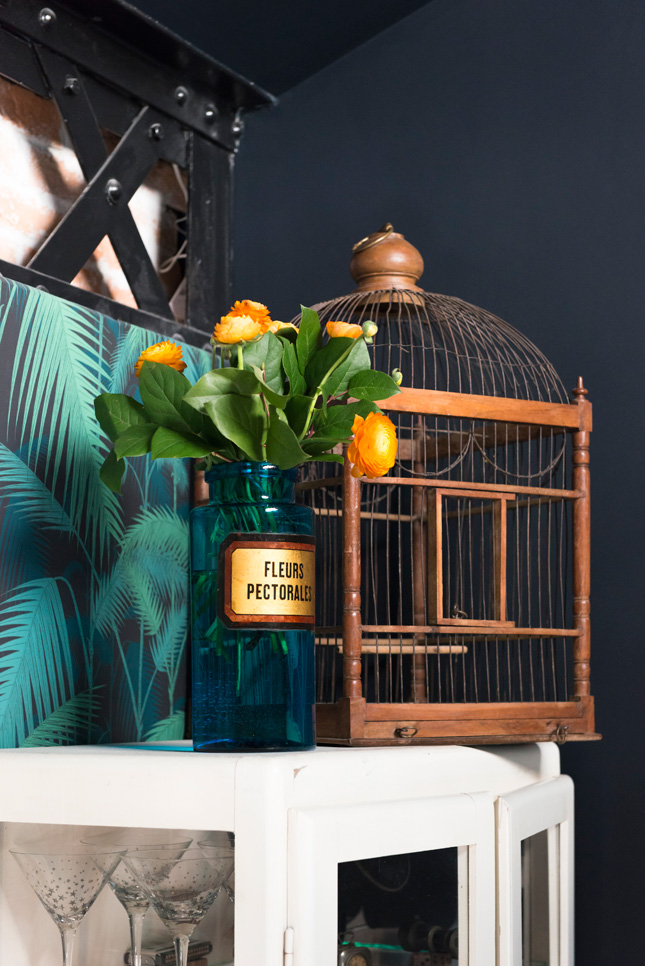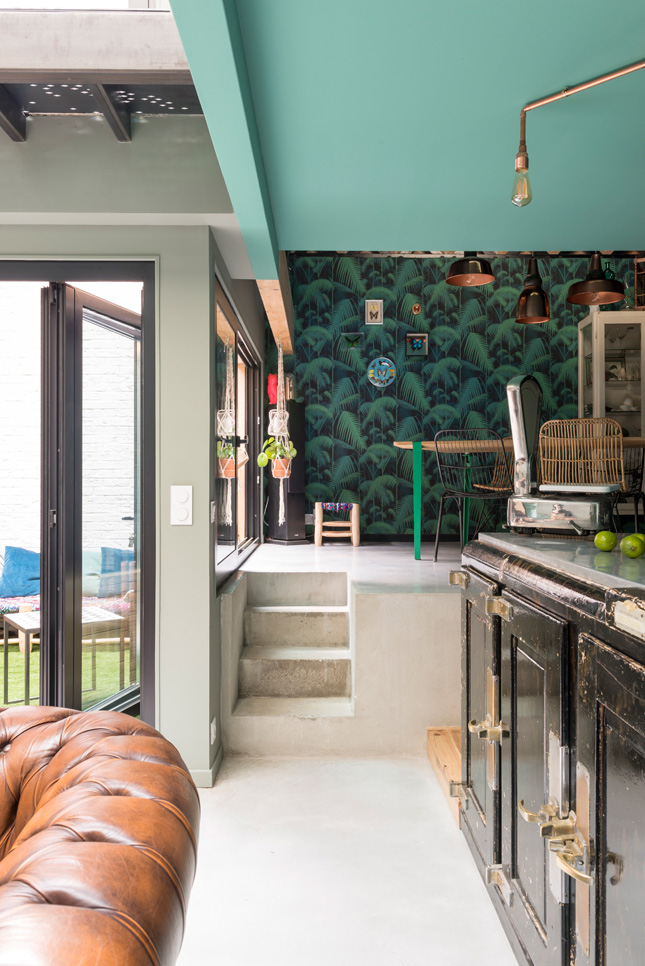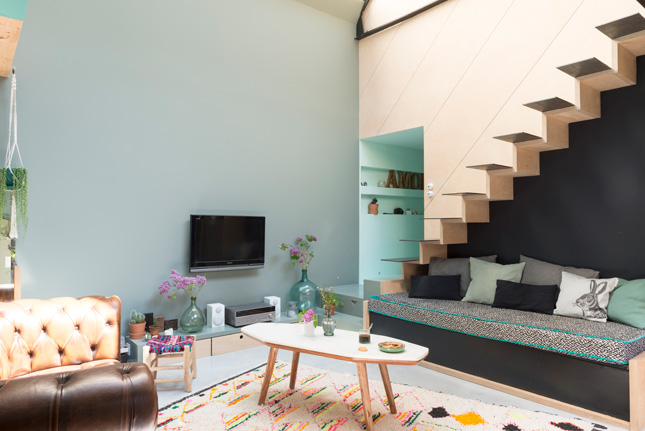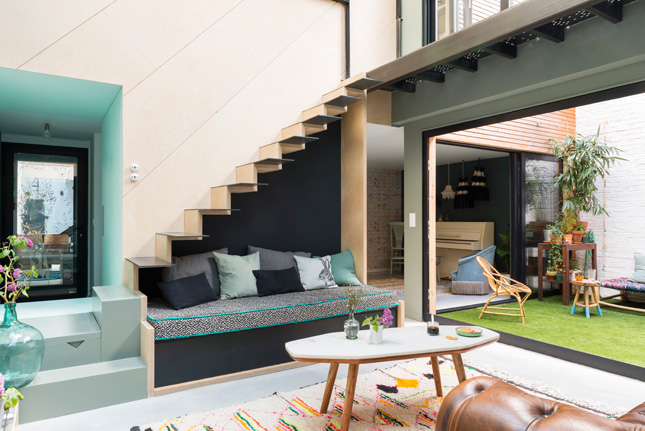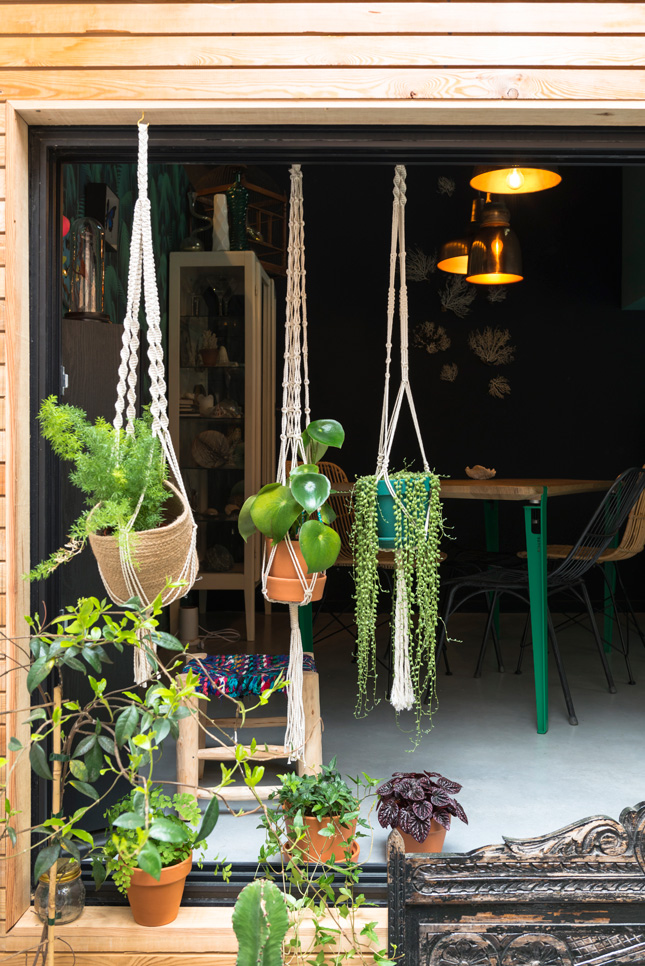 In both lofts, the original iron beams have been preserved to define the space, which is arranged around a central, interior courtyard. "The interior is much brighter than a classic house, and taking a bath under the stars is incredible," Cecile says.
So how do you make a formerly industrial space homely? Cecile used custom fittings, a lot of reclaimed, vintage and upcycled furniture plus a palette of refined paint shades. Greens, black and Verdigris are her colours of choice with several from the colour charts of Farrow & Ball.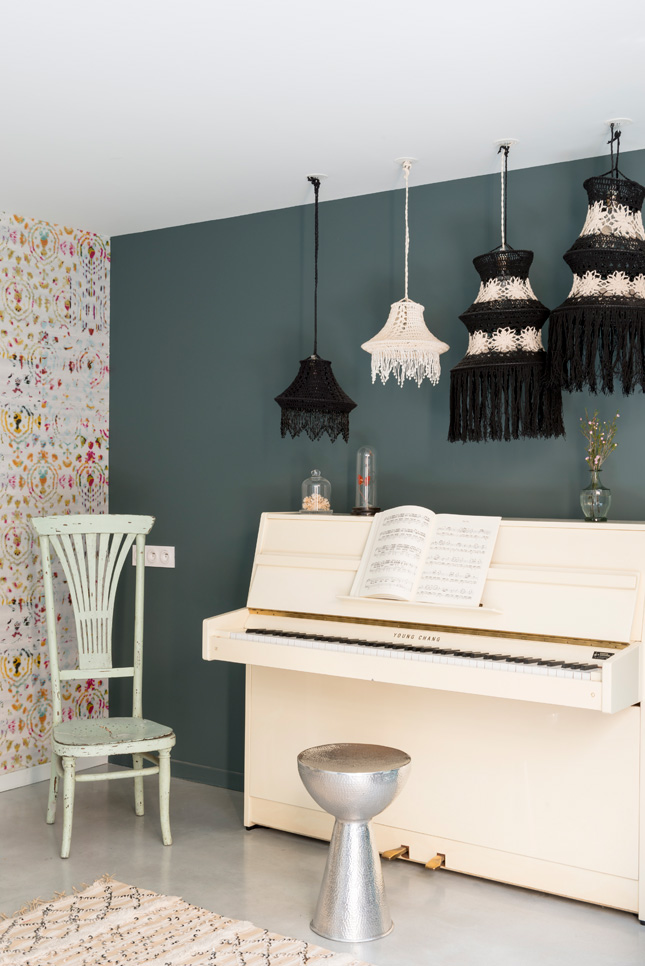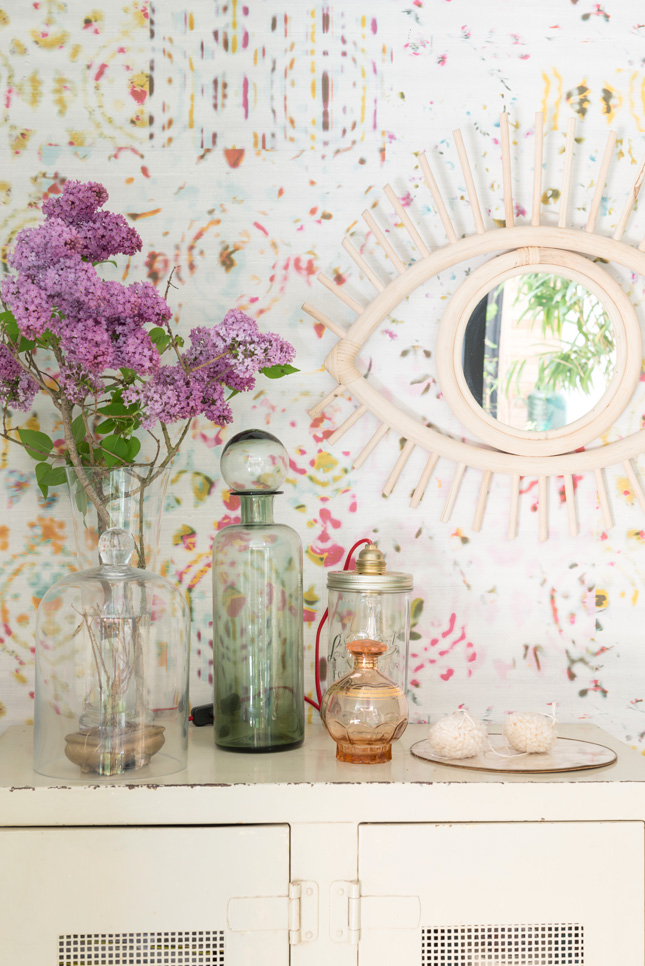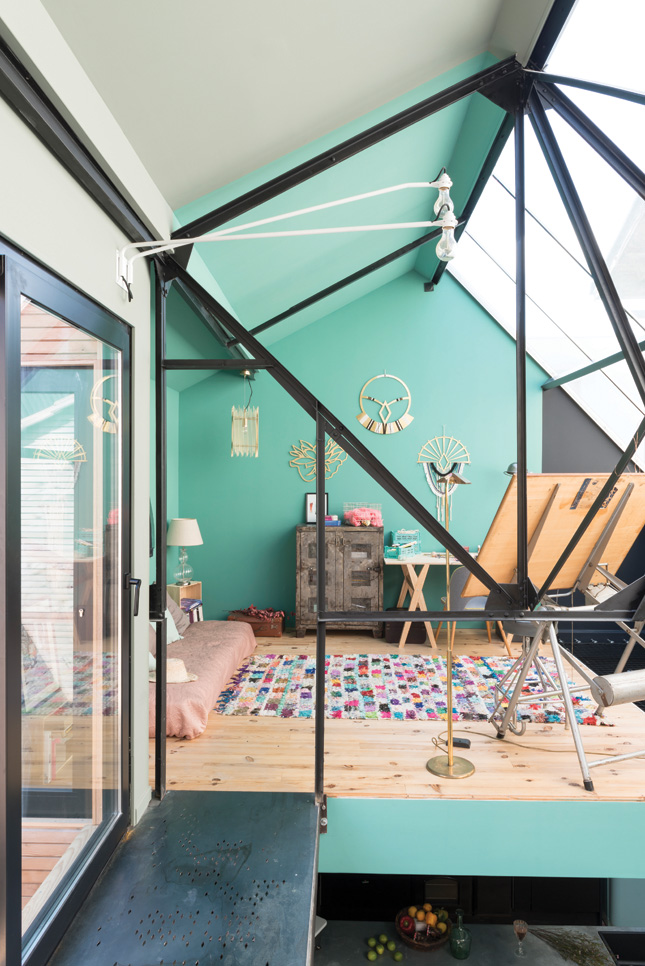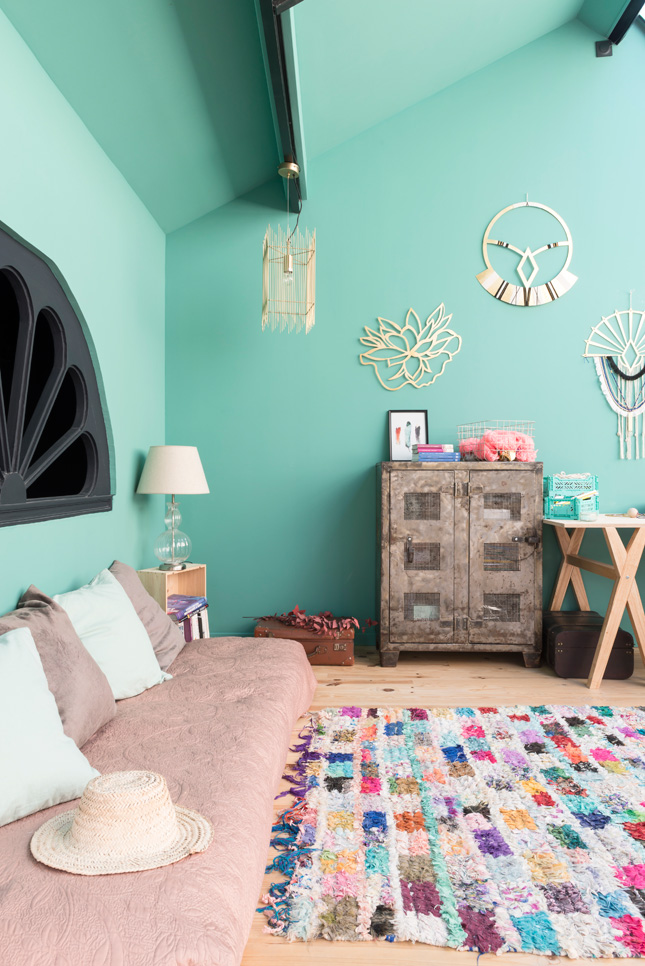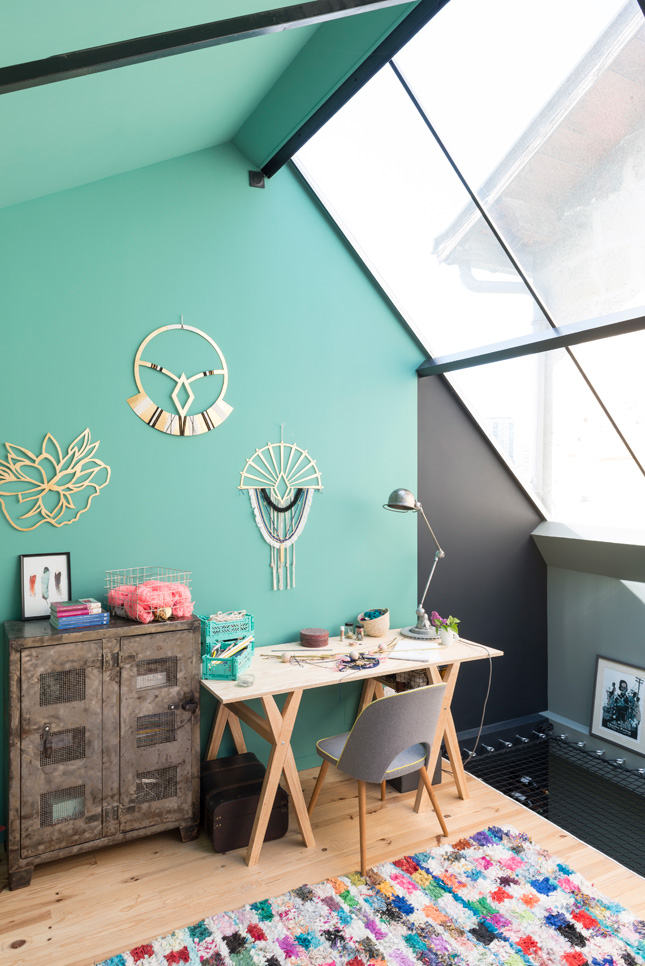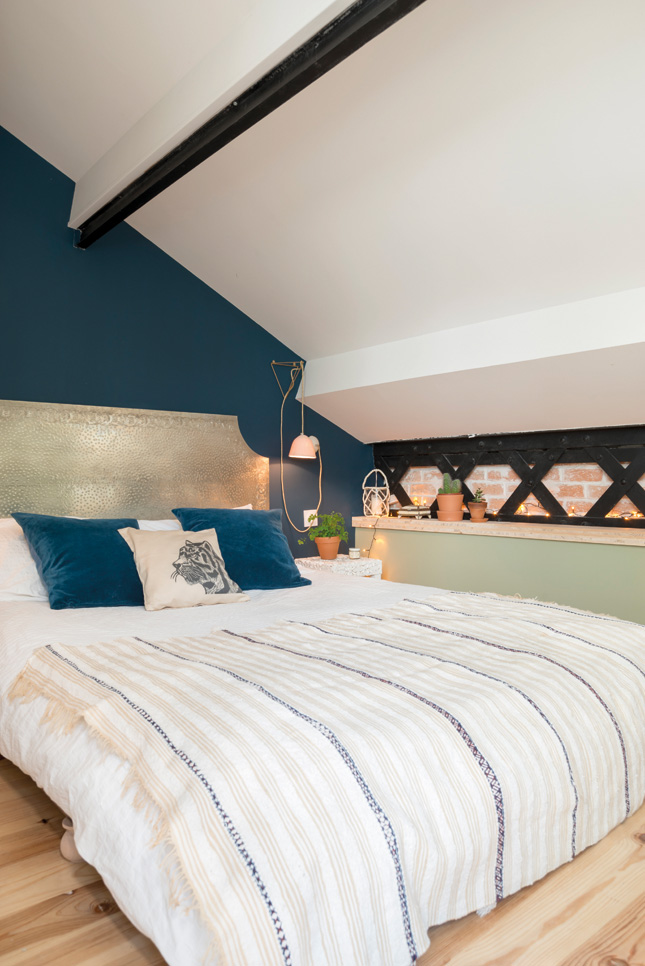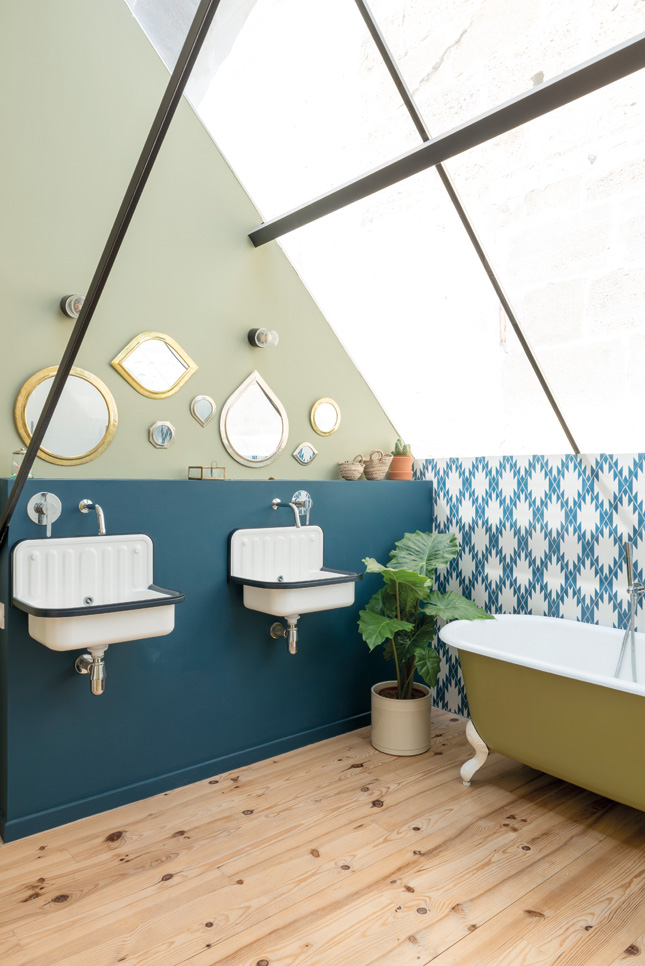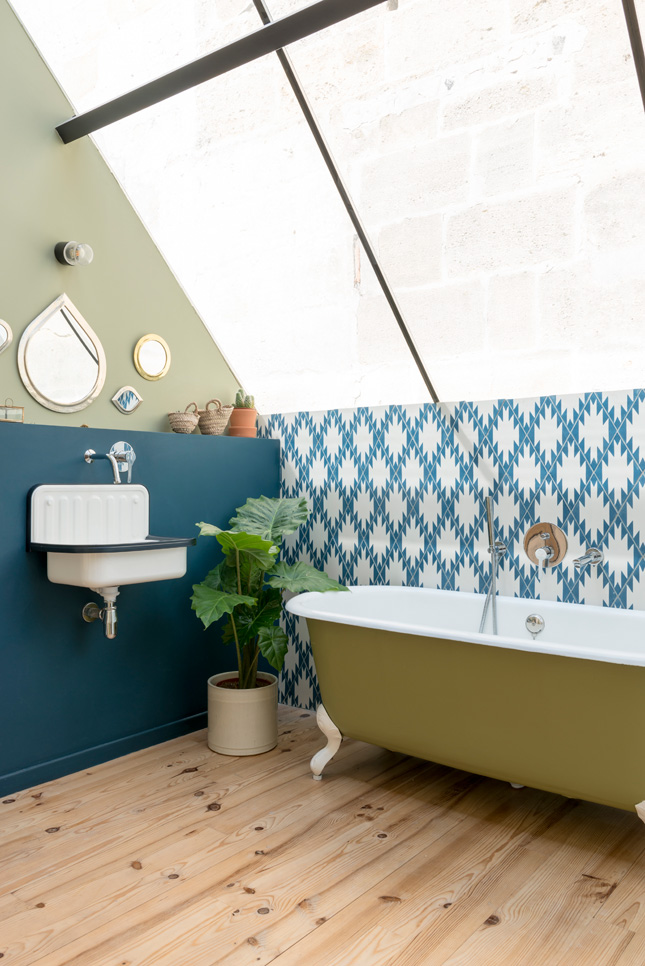 "I couldn't live in a white house," she exclaims. "I prefer dark and nuanced interiors. It creates an intimate and warm atmosphere – and our neighbours are always welcome!"