New York-based Irish interior designer Susan Kennedy has developed a strong, individual sense of style since moving across the Atlantic in the mid-90s, branching out from a career in technology design in San Francisco to the more creative aspect of interiors in New York. When decorating this down town apartment in Manhattan she managed to make the bijou space big on style with plenty of room to breathe calmly at the end of her client's hectic 12-hour day at the office.
Living area:
My client is a partner in a Manhattan law firm where she works 12-hour days so she needed a place to decompress after work. It was important to her to have a sanctuary to relax in. She doesn't like clutter, thus the objective was to create a minimal, comfortable and welcoming environment. - Says Susan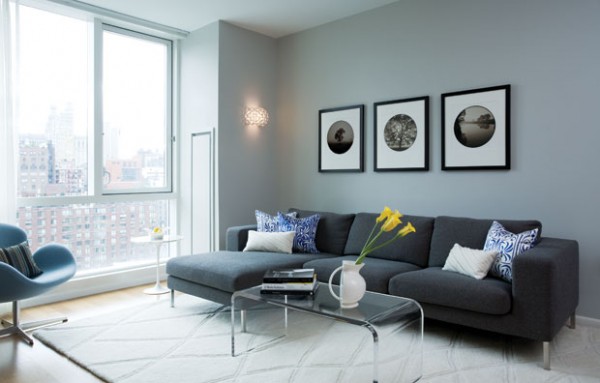 These Fornasetti designs are shown off in a way that really make you sit up and take notice; when showing off any type of designs, photographs or art work in black and white, placing them on a green wall is an excellent way to make them stand out
Dining area:
I used German artist Sabine Wild's abstract photography for the wall above the dining table. It evokes the ides of a forest and creates a sense of depth and space in the room, as if you could step into it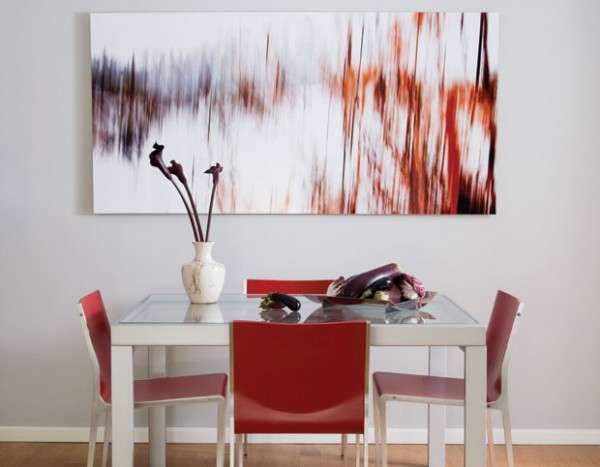 Kitchen:
Since she was working within the confines of such a compact space, Susan had the luxury of splashing out on high end materials.
The kitchen has Baslatina lava stone countertops with honeyed Calcatta marble blacksplashes and high gloss birch cabinetry with frosted glass paneled doors, accented with an aluminum trim.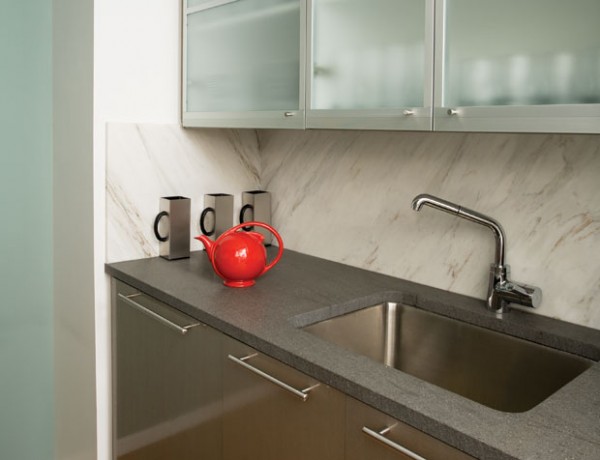 Bedroom:
I found a wonderful circular feather pillow in Kelly green for the bedroom and this introduced a note of playfulness and fun. The duvet cover is in a bold graphical print of a tree by Amenity. I chose this for its organic quality as it partners well with the mustang photo series hanging above it.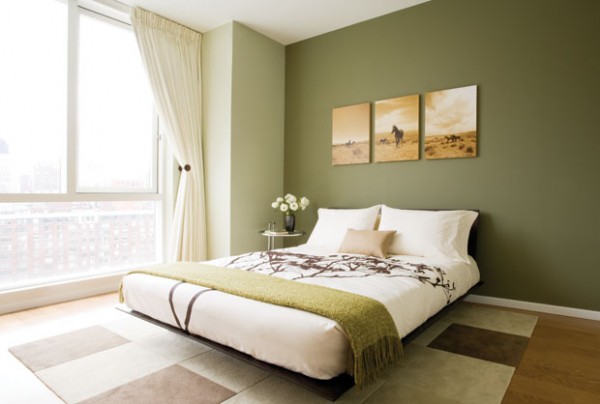 Bathroom:
The bathroom is made from Calcatta marble with Crema Martil tiling. High gloss white cabinets are complemented by a rectangular sink and brushed chrome taps. There is a wall-to-wall mirror to enhance the feeling of space and an oversized Zuma soaking tub.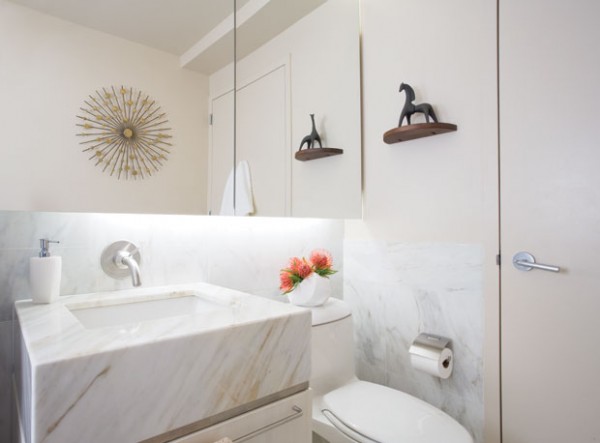 Tell us what you think:
What's your favourite room in this stylish New York apartment? Tell us in a comment!