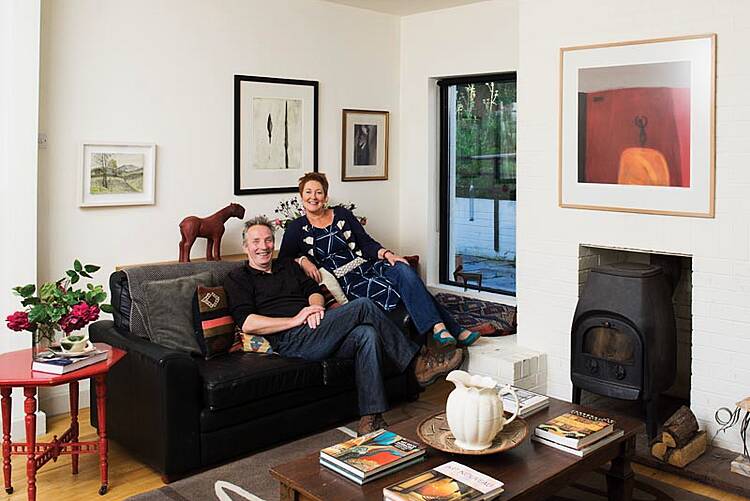 "We love this sitting room because of the huge amount of natural light. It functions perfectly both for the family and for entertaining. The neutral palette is a good backdrop for works of art we collected over the years."
Fact file:
The People: Denis Kenny and Fiona Gilboy, owners of Ceadogan Rugs, which specialises in contemporary gun tufted rugs and wall hangings
The House: A new five bedroom detached two-storey with views of Bannow Bay
The Project: The building of a bright, spacious and modern two-storey house, with an open-plan living/kitchen/dining area
The thing about old houses is that their charm only carries you so far. Most people, eventually, begin to crave space and light. Denis Kenny and Fiona Gilboy were fond of their life in the village of Wellington Bridge in Wexford, but less enamoured of the dark, cold house they inhabited there.
"It was an old characterful village house, but so dark and too small for us. We didn't want to move from the area but really wanted a house that was full of light and had views of the bay and the stunning countryside," says Denis.
After months of searching for their ideal property, Denis spotted a site while fishing, which he thought would be the ideal location for a new house. "It was perfect. Views of the bay, sheltered and lots of trees."
The site wasn't on the market, but Denis decided to chance his arm, approaching the land owner to make an offer. "I didn't really think he would agree to sell, and was really surprised when he did! From then on in there was no turning back," says Denis.
The couple, both first-time builders, put all their energy into the project and did a huge amount of research into how they wanted the house to look and function as a home. They originally wanted a single-storey residence that would sit into the landscape and be sympathetic to the rural surroundings. But when Denis asked a friend who was an architect to draw up plans, he suggested a two-storey design. "We weren't sure initially. We thought the house would be too tall and intrusive, but we were persuaded to go with it. Now, we're so pleased we did, since we gained a huge amount of extra space."
The house was originally planned with the sitting room upstairs and the bedrooms downstairs to take maximum advantage of the views, but after careful consideration the couple decided to rejig the upstairs layout, creating a master bedroom with en suite and two further bedrooms upstairs, and moving the sitting room down.
The couple designed a large area for socialising downstairs, sophisticated and uncluttered in style with an open plan living room/kitchen. Large windows make it a celebration of light and space. Just off this area is a downstairs bathroom, two bedrooms and a small cosy sitting room.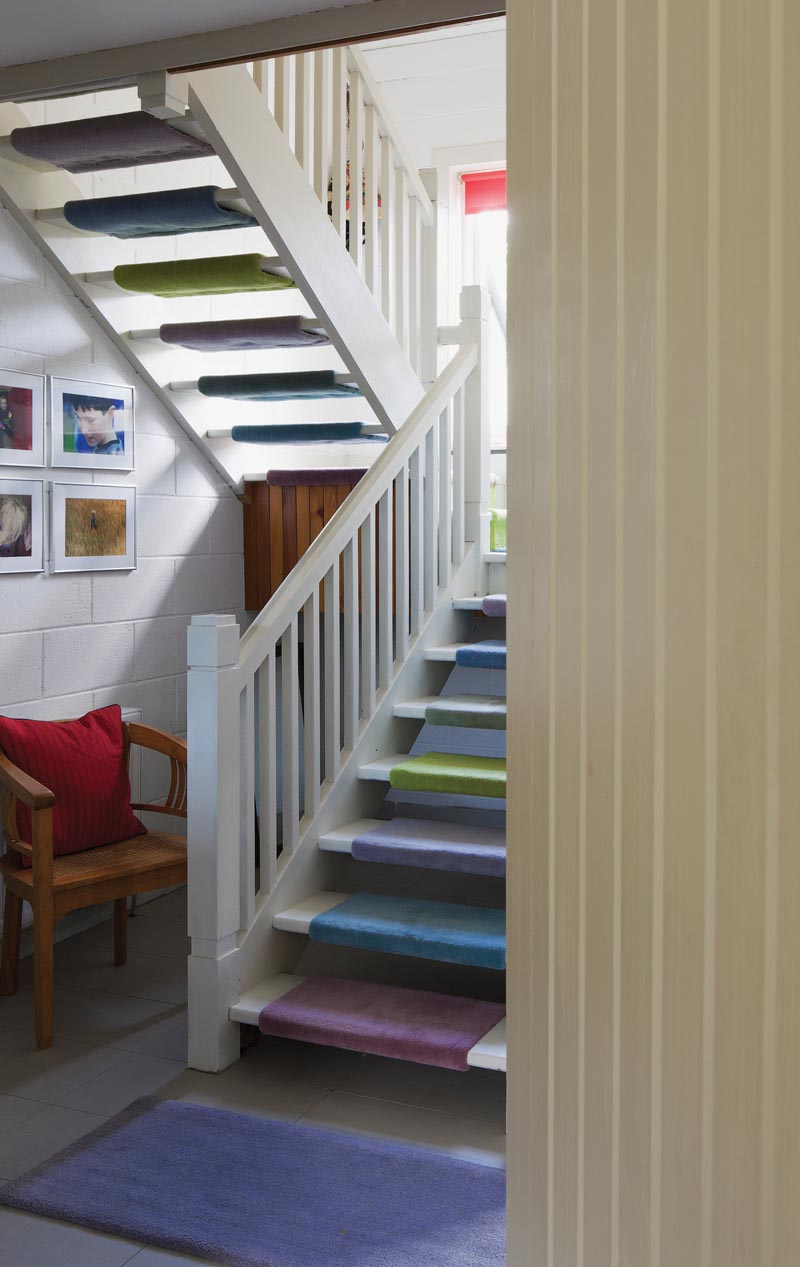 Both Fiona and Denis are fans of the contemporary but timeless look, and needed a home that could comfortably showcase their beautiful, imposing rugs. The overall design is simple with clean lines and a cool calm colour palette of off-whites and soft greys. The scheme is charmingly punctuated with muted blues, pinks and light greys in key areas.
When it came to furniture, the couple had no set idea of which style the house should adhere to, opting instead to let it evolve over time.
"The house is an accumulation of styles. We saved some pieces of furniture from the old house, bought some new pieces and added the items we got at in auctions and salvage yards.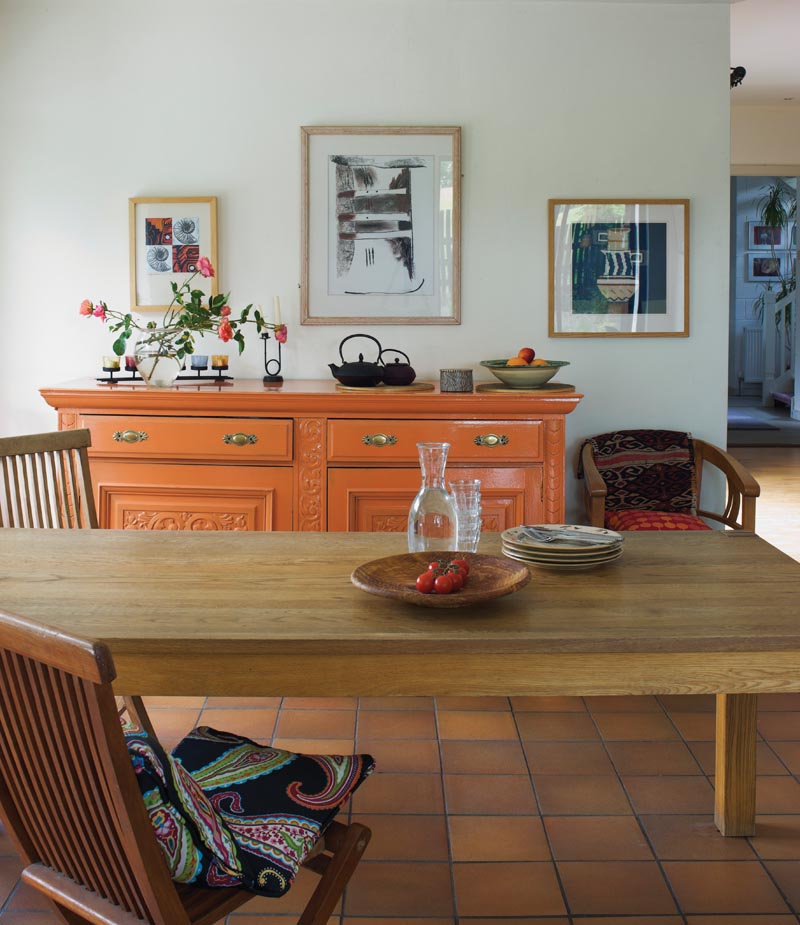 "We both love art and have amassed a great deal of artwork, including pieces by Cormac Boydell, Anthony Scott and David Comerford, all of whom exhibited in our showrooms. We are always adding to our collection and have just discovered The Blue Egg Gallery in Wexford, where we bought art by Terry Dunne and Gillian Friedman, which make for great finishing touches."
Denis and Fiona's home is an eclectic and stylish mix, and clear evidence of strong collector tendencies, yet the overall design is uncluttered and seamless. "We love this house and wouldn't change a thing. It's lovely and light - exactly what we wanted."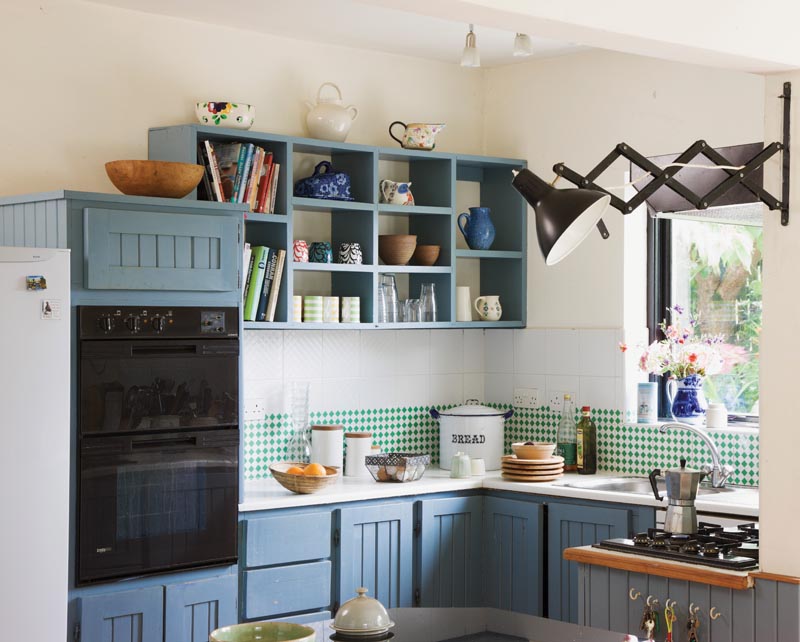 "Although the kitchen is quite a small space everything is easily accessible and there is plenty of storage to hide all the clutter. We both love the recycled pitch pine cabinets we had specially made by a local joiner. The wood is from an old bridge that was dismantled in Fiddown in Waterford."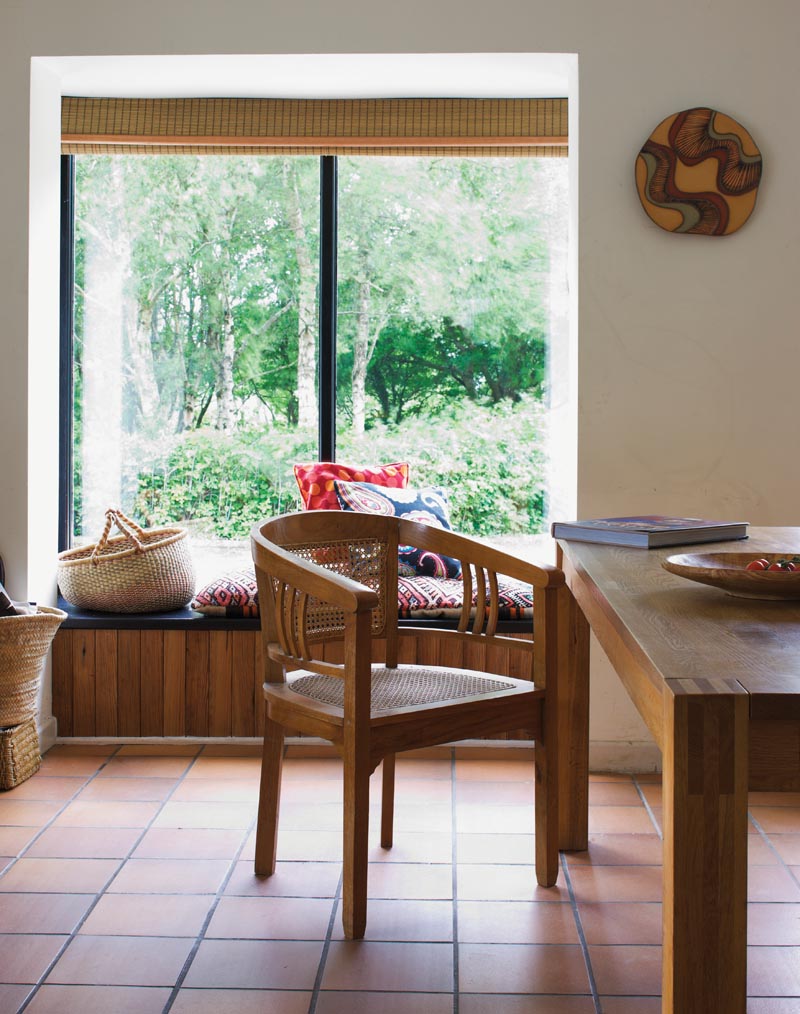 "This area is lovely and spacious, and the terracotta tiles are practical and add warmth and texture. We had window seats made so we could sit and enjoy the views of Bannow Bay."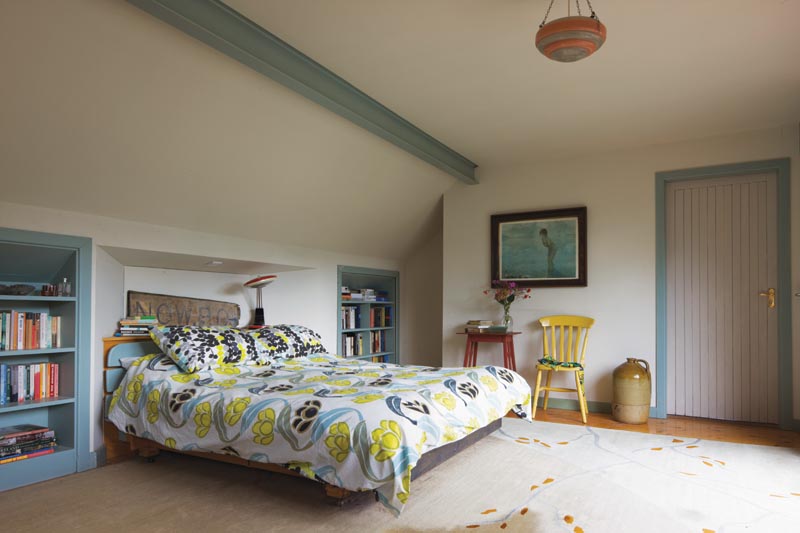 "The views from the master bedroom are stunning. We had the huge rug made to fit this large room and it adds a sense of opulence and comfort. The built-in alcove shelving provides extra storage, and is perfect for books and clutter."
Words and Styling: Penny Crawford-Collins Photos: Philip Lauterbach
Stockists