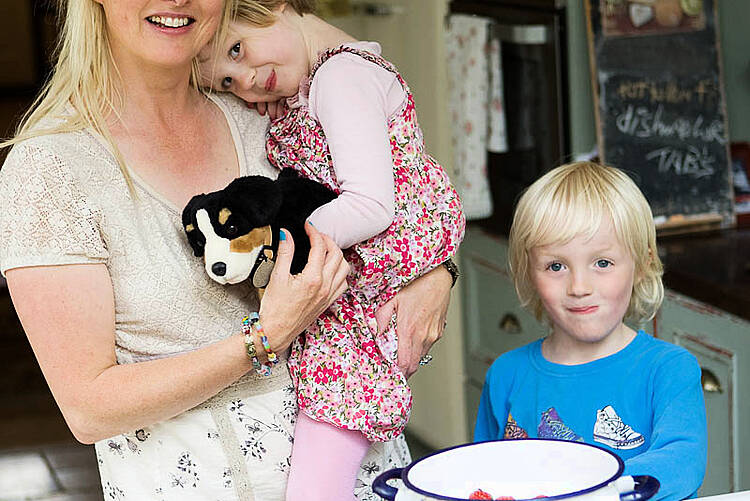 A self-confessed clutter bug and interiors devotee, children's author Mary Kingston's happy previous home is a lived-in labour of love
You may have preconceived notions about what the house of a children's TV presenter and author might look like. But in Mary Kingston's home, signs of girlie flourish and powdery pink are confined to her daughter's bedroom. Elsewhere, there are no childish motifs and no twee decor clichés. Instead her style is anchored in antiques, her love of travel and with her husband Brian, a mutual passion for interiors. Scattered throughout the house is well-chosen retro furniture and cool collectables from her jaunts around the globe.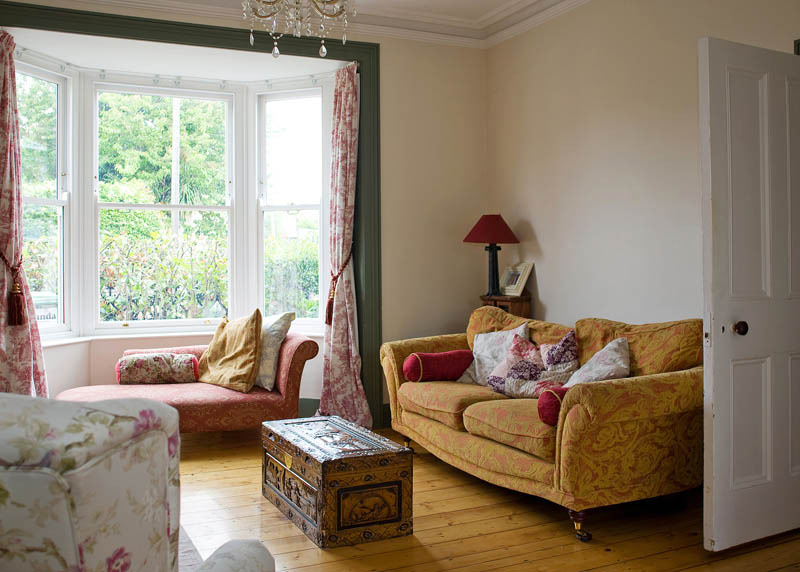 The native Corkonian has been on adventures to far-flung places including Bangladesh, Greenland, Kenya and Cambodia. Over the years, she picked up trinkets to add character and personality to her home, every corner telling the story of her trips. The collection of hand-carved hippo statues bought on one of a dozen trips to Africa; the vintage birdcage she's owned for 20 years, the birthing chair from Madagascar – all are a talking point, as is the roll top bath that's a romantic homage to the one in which Brian proposed. This house isn't simply built with bricks and mortar; it's cemented in memories.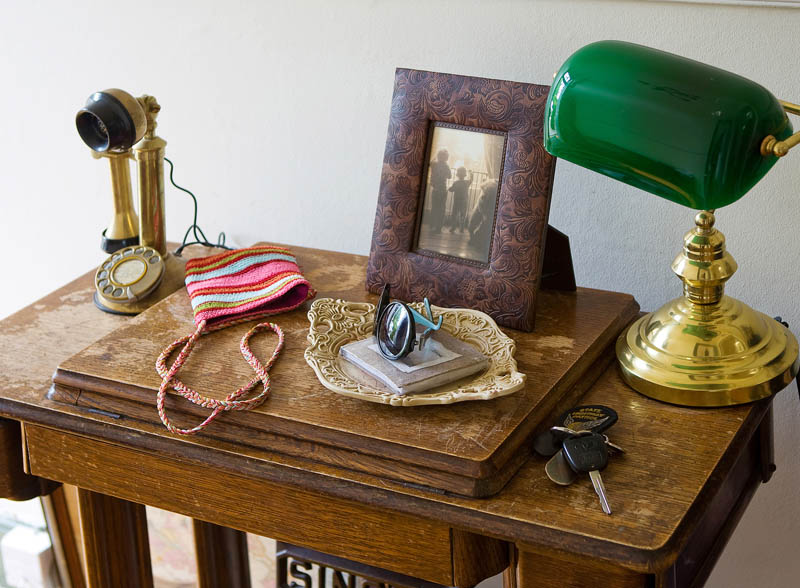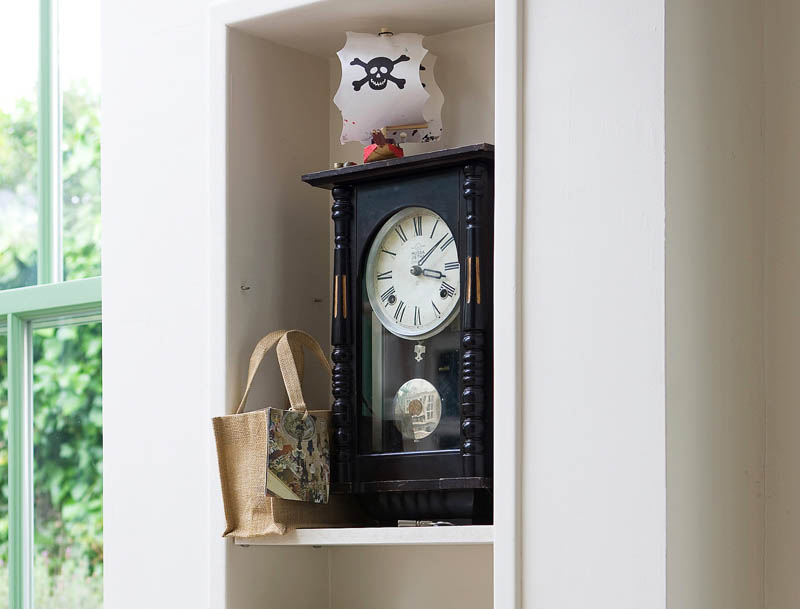 "We bought the clock in Zanzibar in the same antiques shop as the phone in the hallway. It needed repairing but now it chimes. An horologist who works out of his house on Sorrento Road in Dalkey fixed it for us."
For years before her children arrived, Mary ardently hoarded antiques and authentic artefacts. By the time her daughter Síofra was born, an entire room in the house had been filled with treasures gathered over the years. "We needed a nursery for Síofra so I told my husband that I'd look away and he could take all of it to the charity shop. Life is for memories and photos. But I still have my extensive collection of Lonely Planet books," says Mary. Mary also collects old storage tins and boxes, such as the 'Aunty Mary's Baking Powder' box bought in New Zealand and the wooden crate in the kitchen stamped with the name Grahams (her husband's surname) which was found closer to home, in the wine shop down the road from their Dalkey house.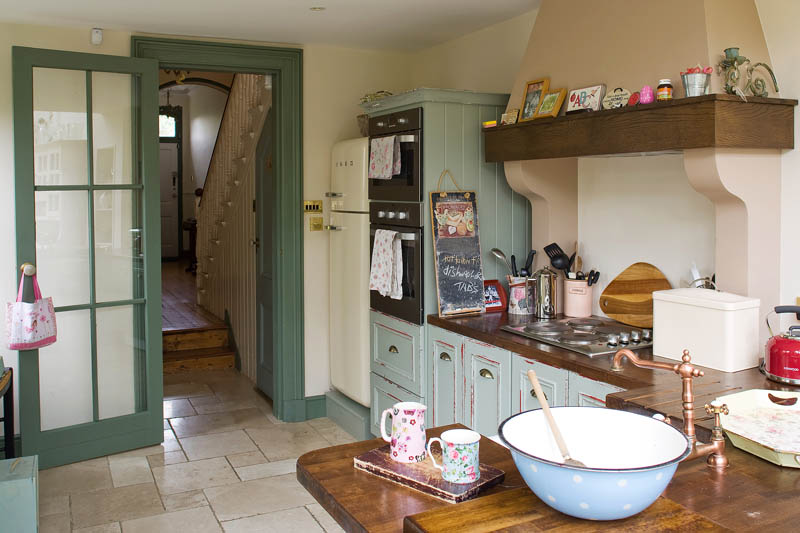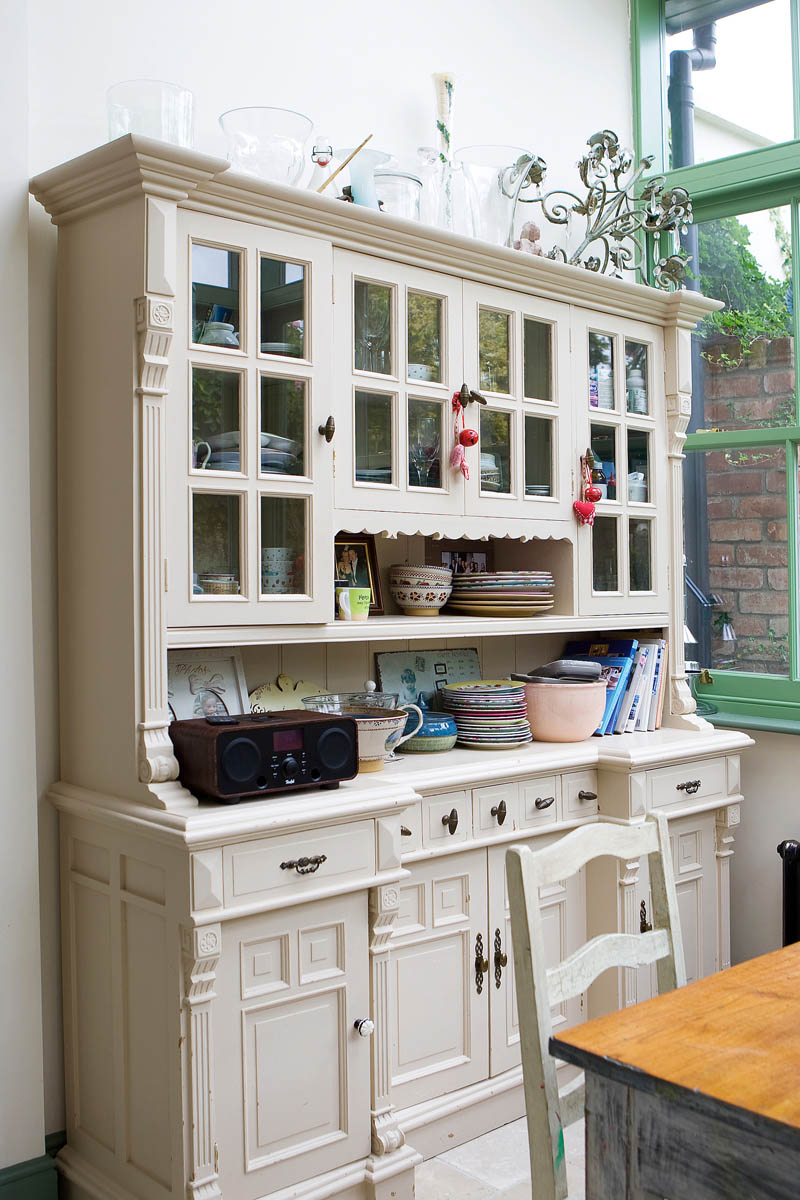 The chandelier on top of the wooden cabinet travelled with the couple from their previous home; the collection of glassware was randomly gathered over the last few years; the Edwardian-style dresser is made from reclaimed wood.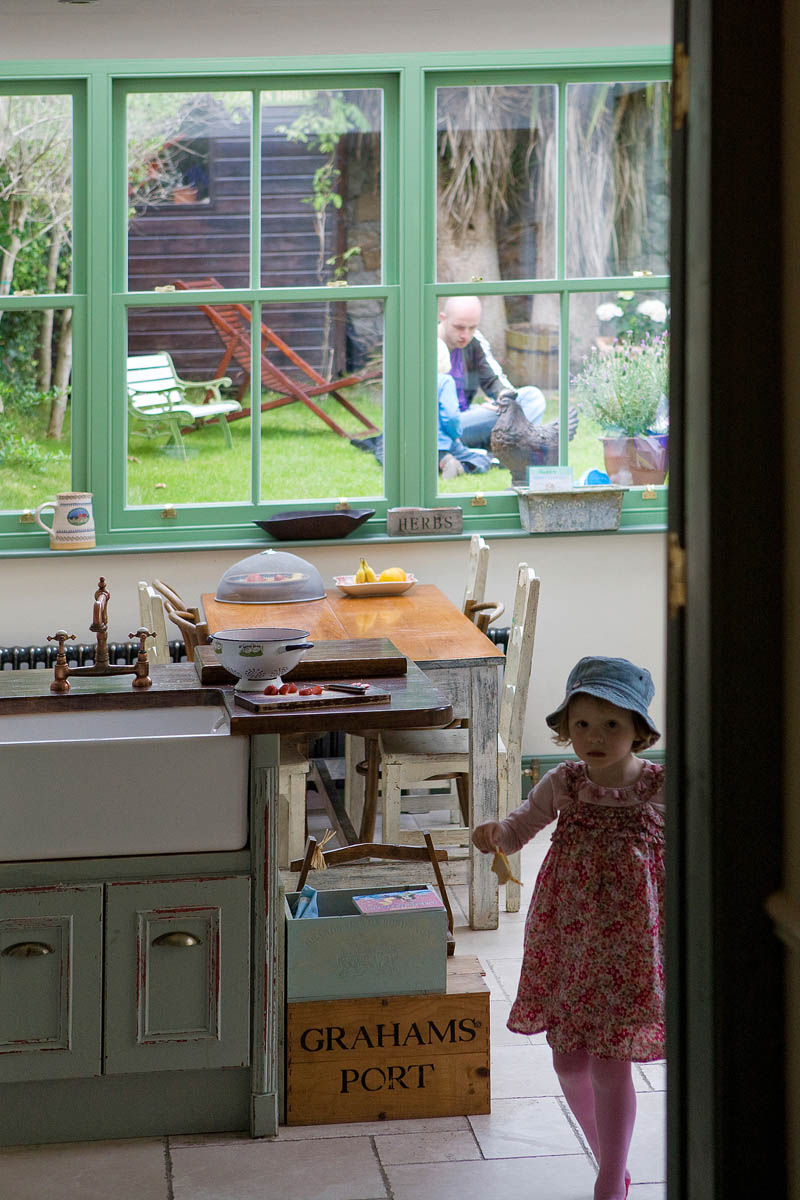 The French, country-style kitchen table was bought on eBay for €200. "It's the genuine article, all rusted and everything. I've seen reproductions of the same design on sale for over €1,000." Mary chose to paint the sash windows and door frames in the kitchen a rich green to bring a sense of the garden indoors. Folly Green from Fallow and Ball will achieve a similar look.
Mary believes that the kitchen really is the heart of every home. "We definitely spend the most time in the kitchen. I always loved Sunday lunches growing up when we would all sit around the kitchen table to chat, eat or fight! I believe it's really important for a family to have a space where you all come together," she says. The family have yet to spend Christmas in Dalkey, since tradition dictates they take turns visiting their parents for the holidays. "We haven't celebrated Christmas in the house or eaten Christmas dinner in our kitchen but I'm looking forward to when we do, and we'll have both sets of grandparents over."
Everything in Mary's home is hard-wearing, rather than simply for decoration, and everything is used on a weekly - if not daily - basis. This includes the antique phone in the hallway, which isn't merely for show, but is actually the couple's only house phone. "We bought it in Zanzibar at an antiques shop. And it works. Apart from our mobiles this is our only other phone. I love the quaint sound of the ring it makes. But there's no hash button or anything like that."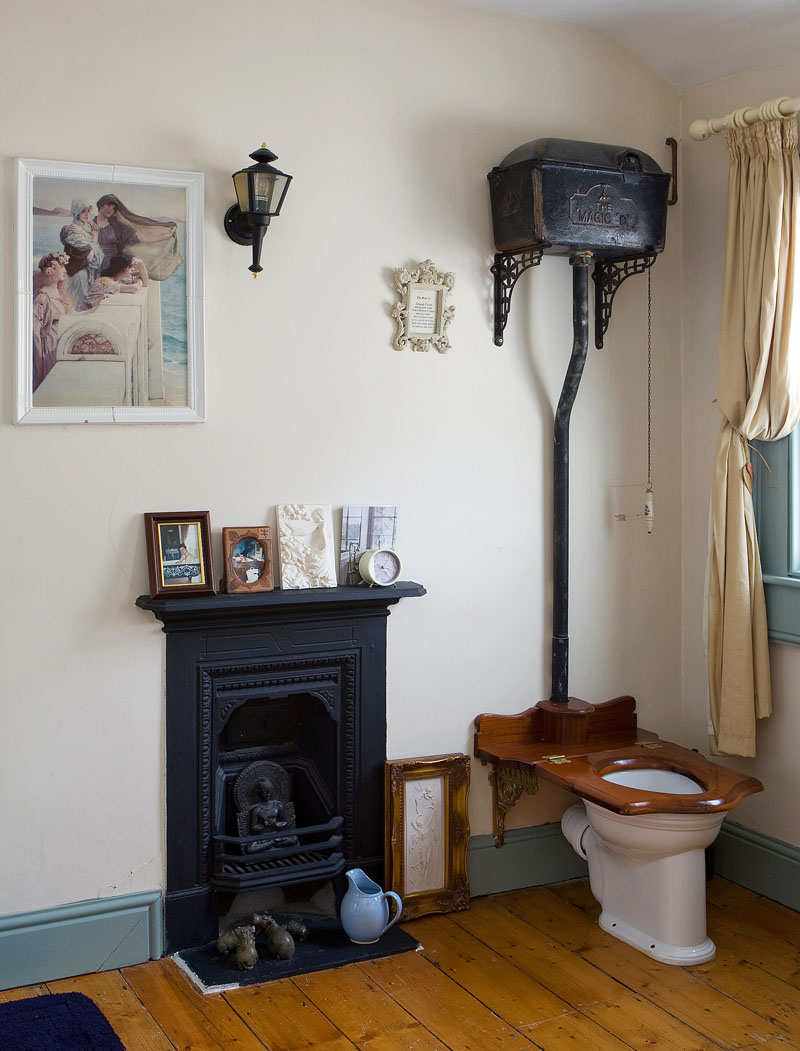 The couple knocked a wall between the bathroom and a small bedroom to make a larger washroom space suited to the antique-look fittings. "We used to regularly spend weekends at Castle Leslie in Monaghan in a suite called the Blue Room. This inspired the look of our current bathroom. Brian actually proposed in the bath on a stay there, so recreating the bathroom felt like a fitting tribute to our relationship."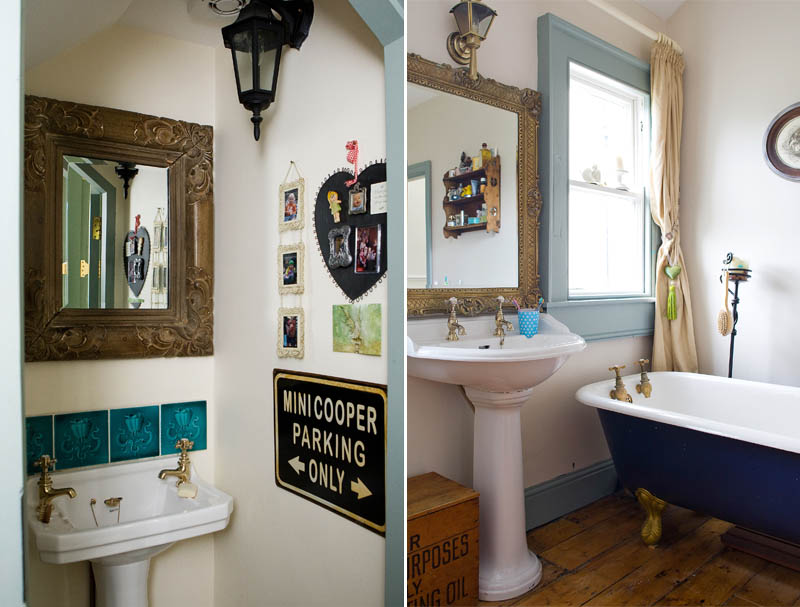 Before having children, she and Brian treated the restoration of the house as a favourite hobby. "We'd spend Saturdays travelling up to Wilson's Yard architectural salvage in Belfast. It would take all day to drive up to Belfast to buy the specific style of taps that we were after. We bought one piece at a time for the bathroom until we had all the necessary bits to complete it. We'd wait years to find and afford the right pieces." The couple, who admit they don't have time to read the Sunday papers, even laboured over the self-penned, framed poem in the bathroom beseeching visitors to be gentle with the toilet's chain handle. "Seriously, looking back now I realise we had too much time on our hands! But we put so much love, time and effort into making the house what it is today."
PICTURES: PAUL SHERWOOD; WORDS: NAOIMH WILKINS