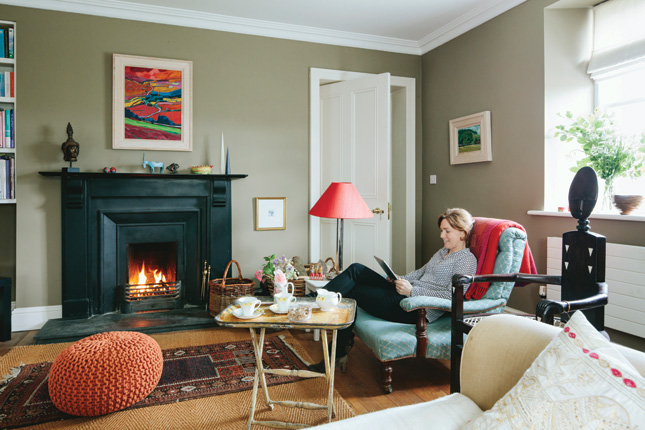 Samantha Mackey's renovated nineteenth-century home is a charming example of how goals are achieved through imagination and a lot of determination. The Georgian home in Kiltegan, Co Wicklow has three bedrooms with one en-suite and dressing room, a large kitchen-dining room, two reception rooms, a utility room and a shower room. However, it took quite a bit of work to get it to where it is now!
BEFORE: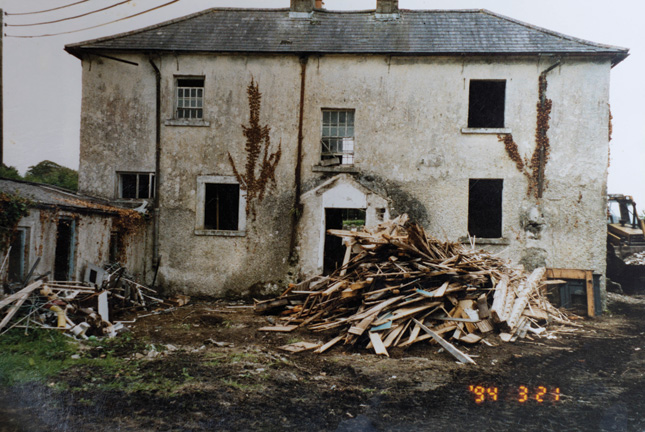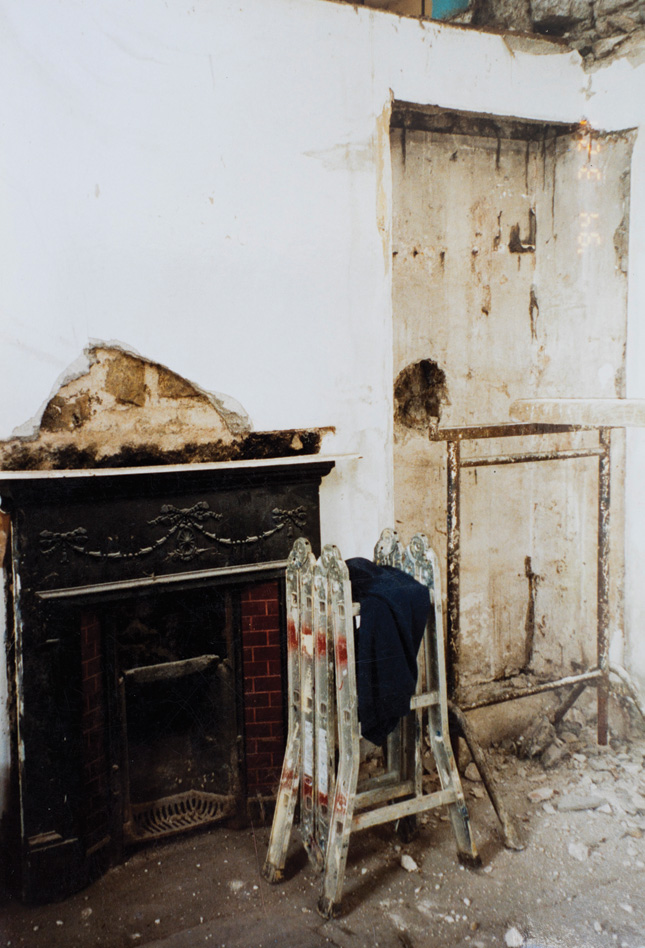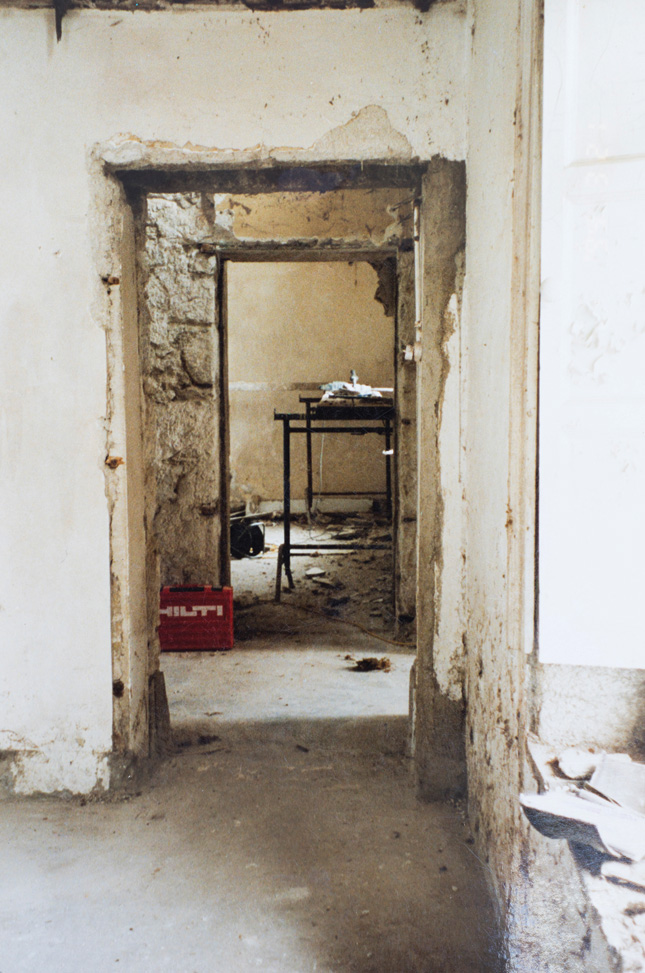 Back in 2002, when Samantha Mackey first viewed this property in the quaint village of Kiltegan, Co.Wicklow, she could see its potential at once: "I was living with my parents nearby and was considering converting one of their outbuildings into a home, but this house really won me over as I loved the location, its symmetry, its character and the thick granite walls. It took almost a year to close the sale on the house, so I didn't start work on it until the summer of 2003," explains Samantha.
The house, although beautifully proportioned, had not been lived in for nearly ten years. It was in very poor condition, the roof was leaking, the plaster was crumbling, it had dry rot and rising damp. "The whole house felt really damp and dark and there was mould on the walls, although I had never done a renovation project before I felt excited at the prospect of bringing this house into the twenty first century and was determined to turn it into something special. My parents have an old house that was similar in style and they were always doing it up, so I suppose I was exposed to renovation as a child. I always had a keen interest in interiors and interiors magazines, so over the years I have accumulated lots of ideas, so I really knew what I wanted," says Samantha.
AFTER: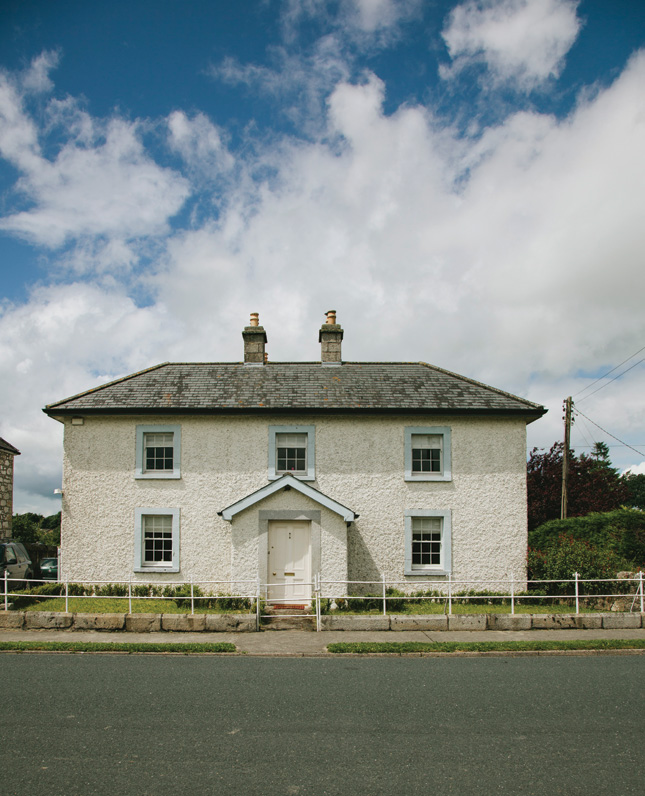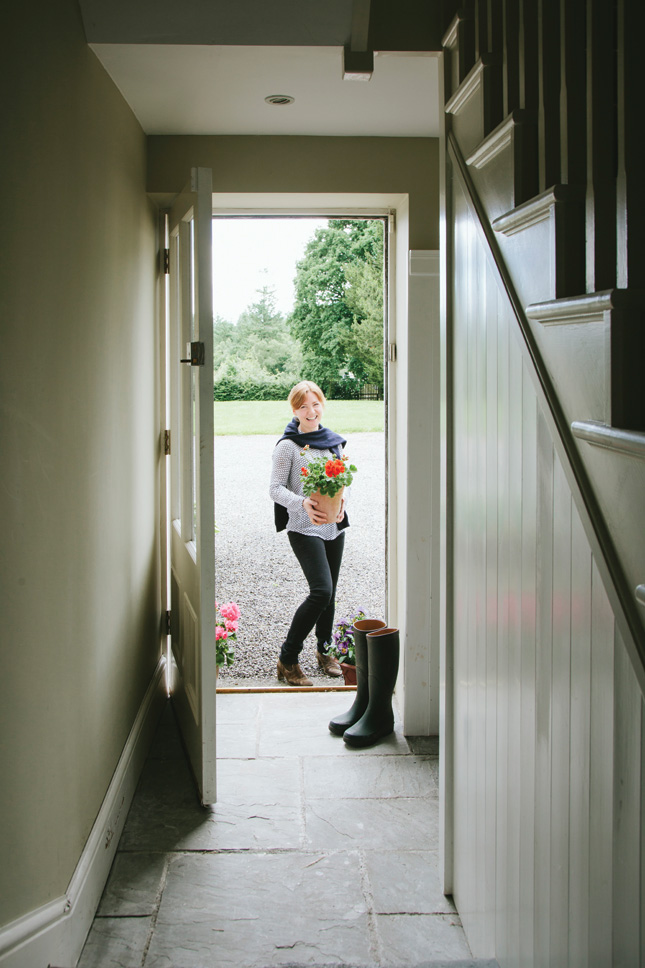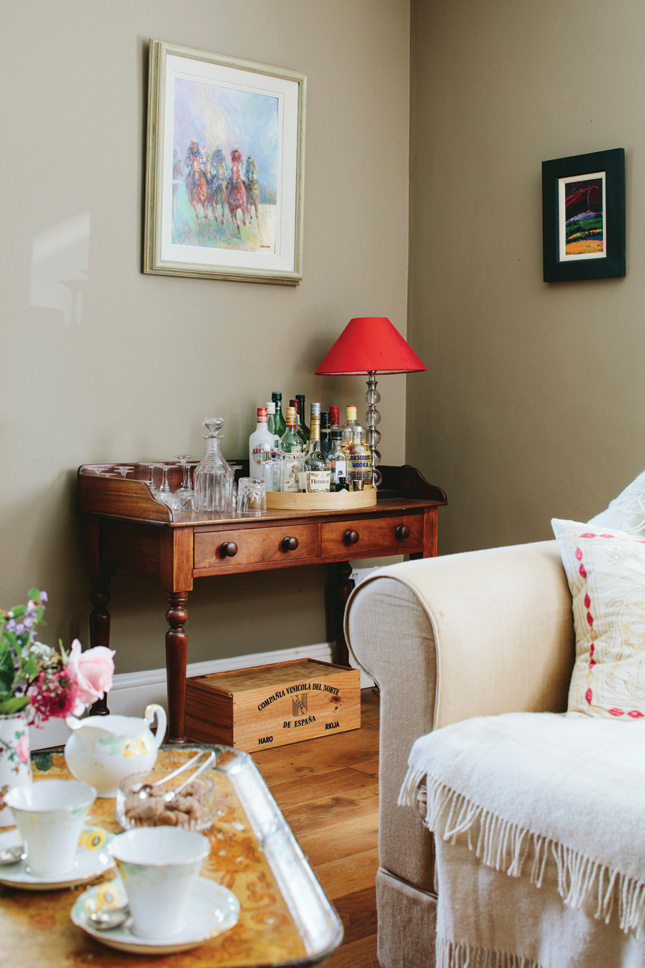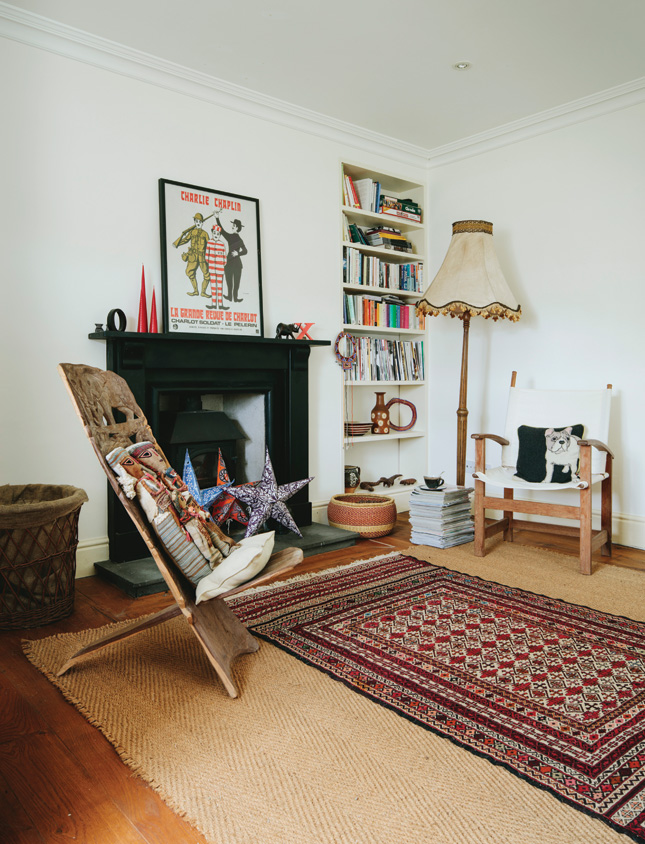 Stripping the house back to the bone and removing all the ivy from the exterior was the first task in hand. "I was lucky that my father and cousin were around to help, so we all got stuck in, I wanted to be as hands on as possible so did as much as I could to help with the gutting of the house," says Samantha. All the plaster was removed and every bit of rotten wood was removed, the floors also had to be dug up in order to lay a damp course. "We lifted up all the flagstone flooring and I scrubbed them down, once the damp course was laid they were put back in their original position," explains Samantha.
Once the house was gutted and Samantha had tackled as much of the work she could do herself she did her research into the local skilled tradesmen who had been recommended. "I did, initially, ask some builders for quotes but they all proved extortionate, so I decided that direct labour was the route to go, which proved very successful as all the tradesmen were very proud of their work and really went that extra mile to make sure the job was done properly. Altogether the work done has been of a very high standard," says Samantha.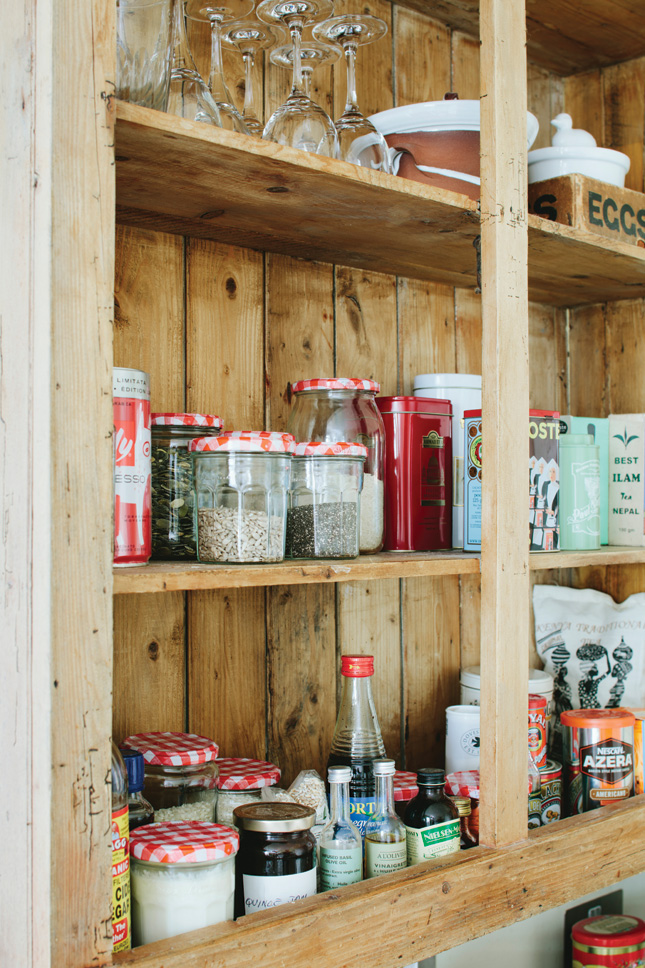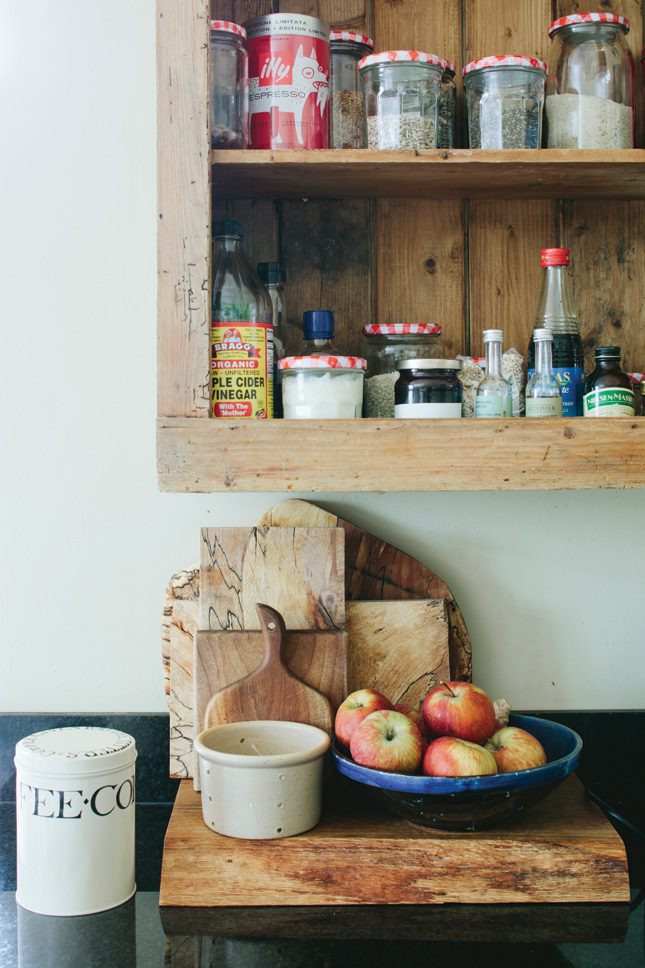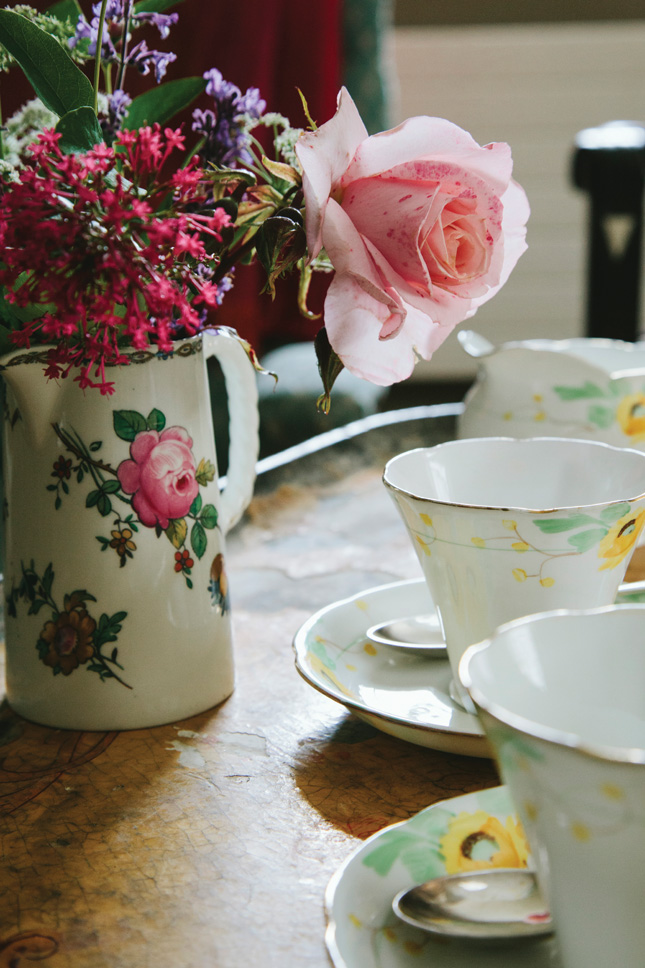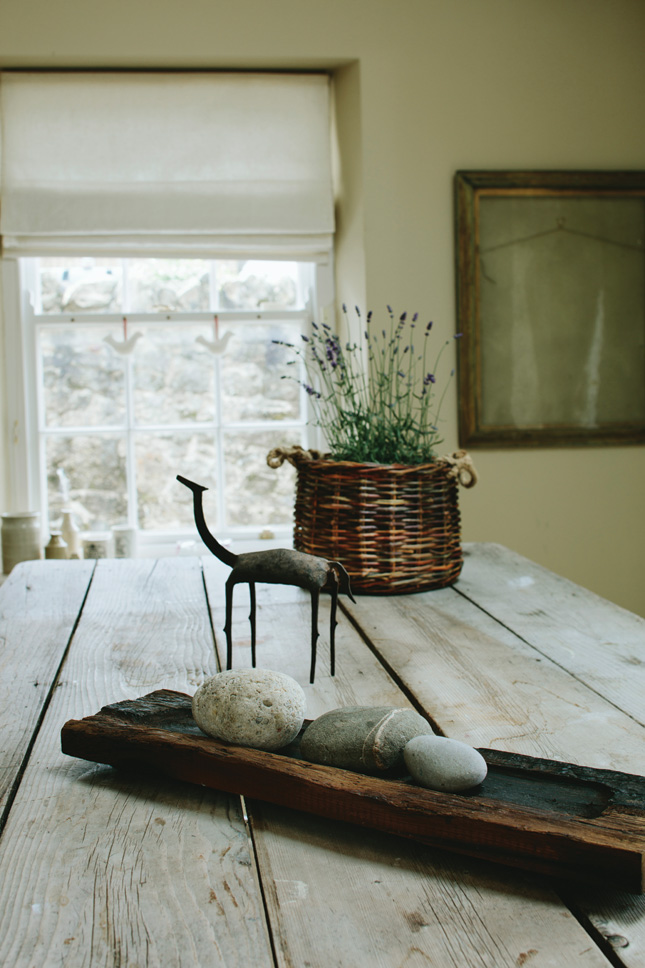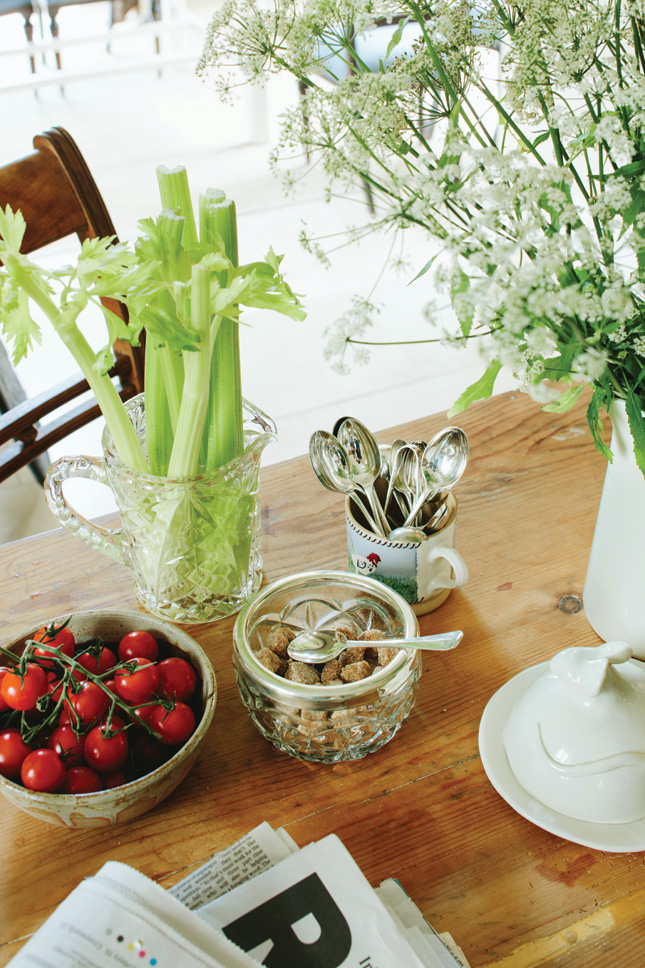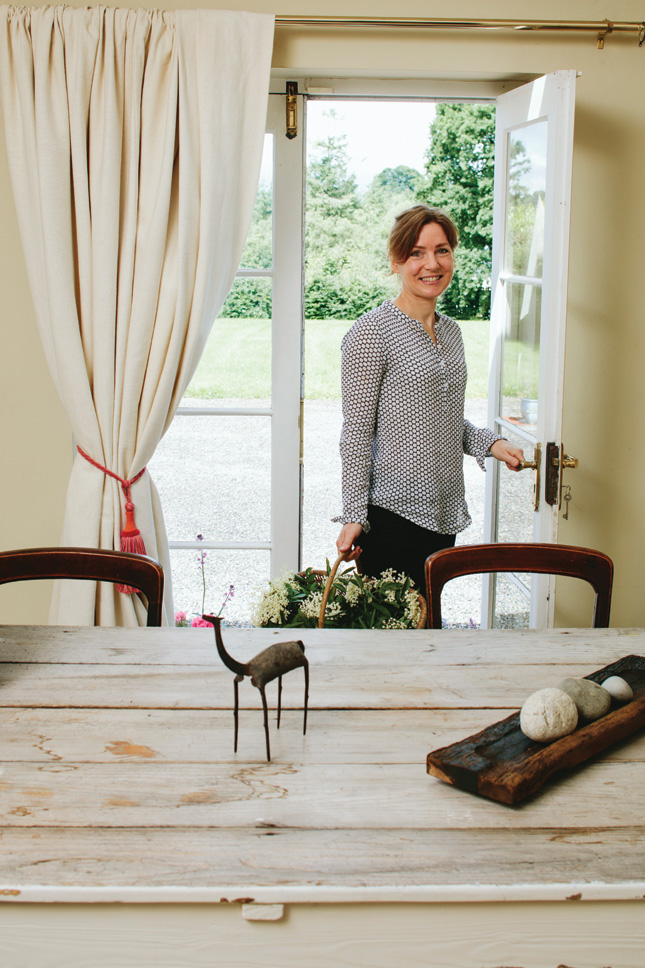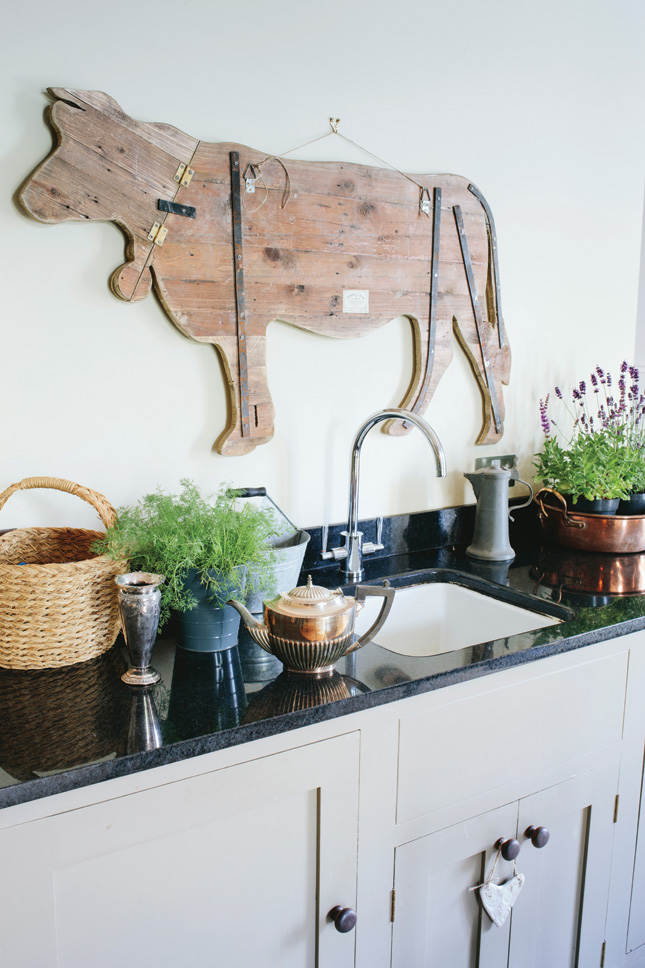 The roof on the house needed replacing along with all the windows and doors, "I use a local joiner to make up all the windows, doors and staircase and tried to make everything look as original as possible. I slightly changed the design of the windows, they are now six over six sash as I thought the original eight over eight windows looked a bit fussy and not quite proportionate with the house. I also made sure that some of the external doors were half glass doors so that I could bring as much light as possible into the house."
To make the house light and bright Samantha decided to open up the kitchen and extend it in order to give her a space for dining, "I fitted two sets of French doors, which make this space lovely and light and also gives me a great view of the garden," says Samantha. When it came to the design of the kitchen, Samantha was very sure about what she wanted: "I knew I wanted a solid wood kitchen with curved edges and an Aga, I had found a picture in a magazine and was determined to have something as similar as possible, a friend of mine who is a brilliant carpenter came to the rescue and made up the kitchen for me."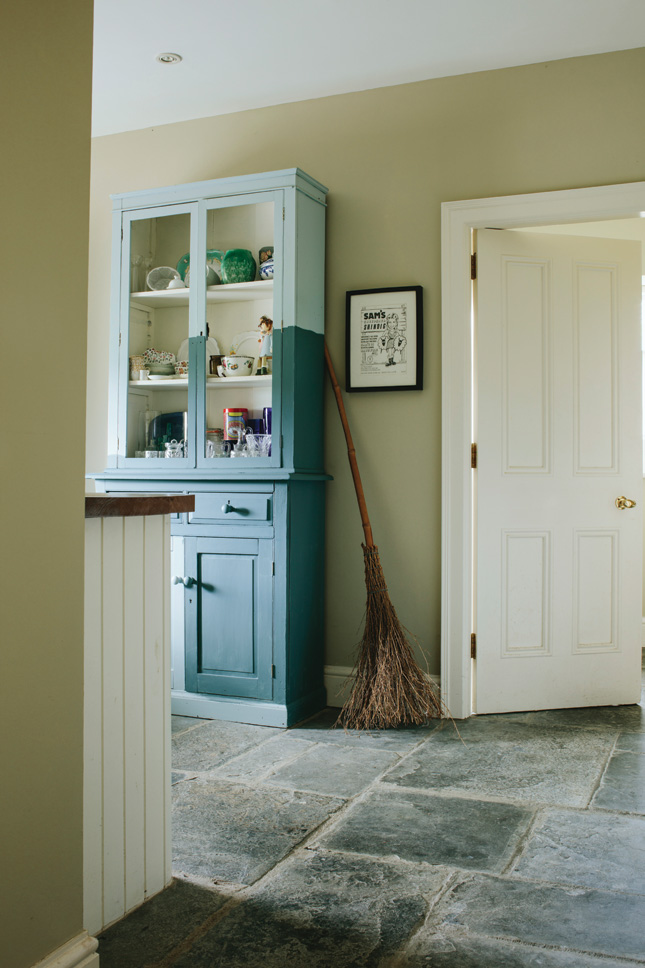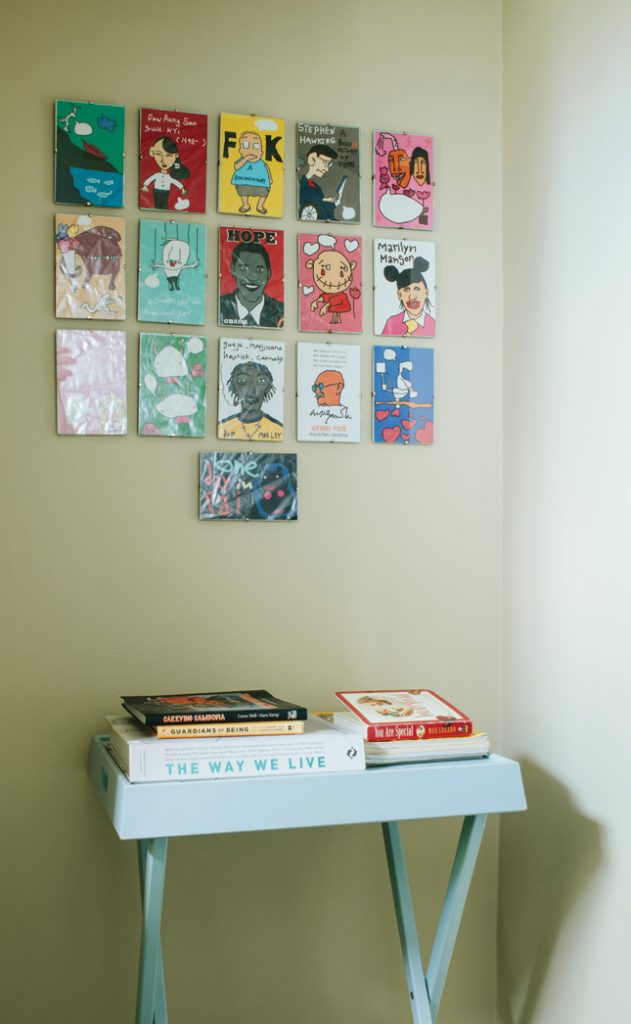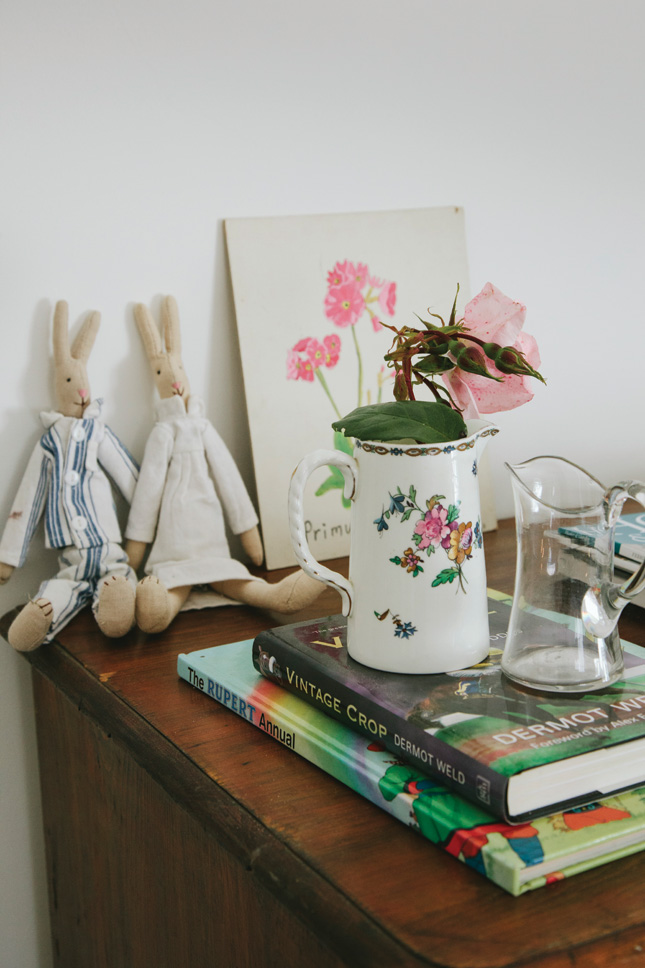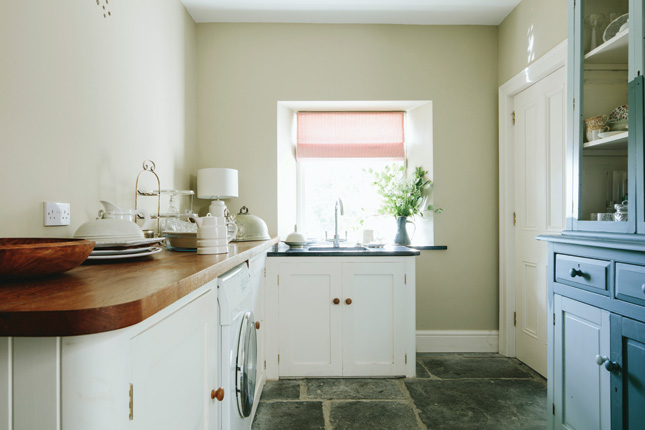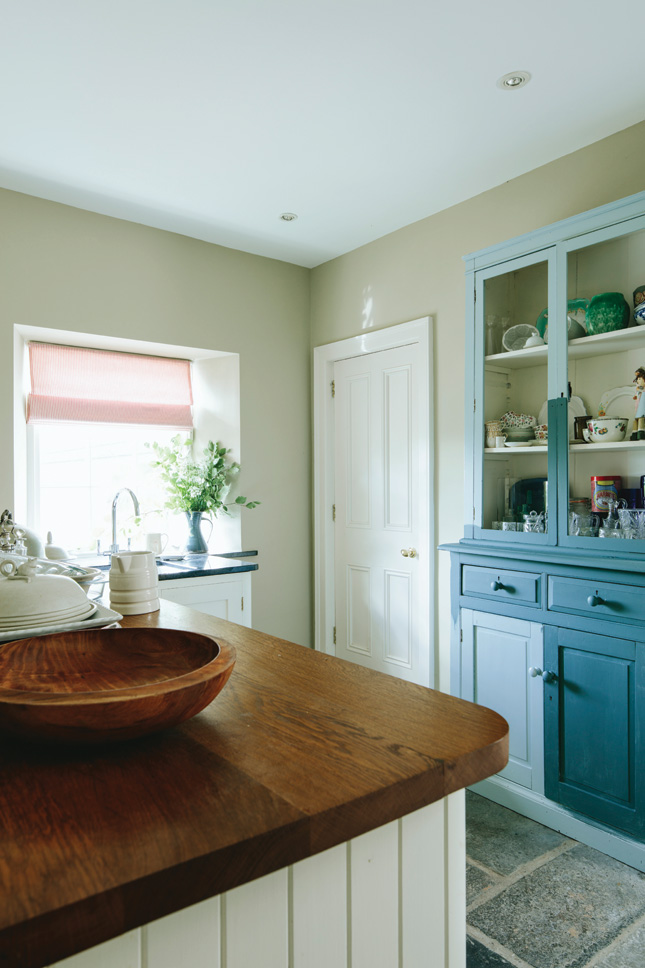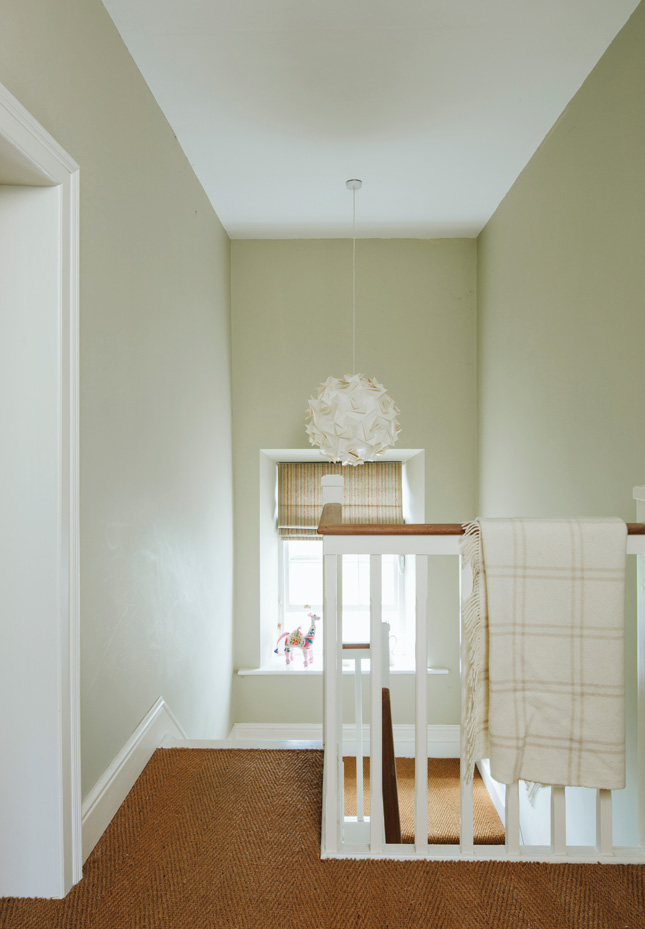 Samantha decided to keep the original reception rooms to the front of the house, these along with the rest of the house were re-wired and re-plastered and new solid oak floors were fitted. There were cast iron fireplaces in both these rooms but they were not the original fireplaces, so Samantha decided to source marble fireplaces that would be more in keeping with the period of the property.
The entrance hall was very dark with a hall that was cut it in half by a thick hall, so Samantha decided to take it out to make one long hallway that leads from the front of the house right to the back. "The hallway is a lovely space now and the half glass door at the back of the house allows the space to be flooded with natural light and it has a lovely feeling of space with a wonderful flow to it, a far cry from what it once was," says Samantha.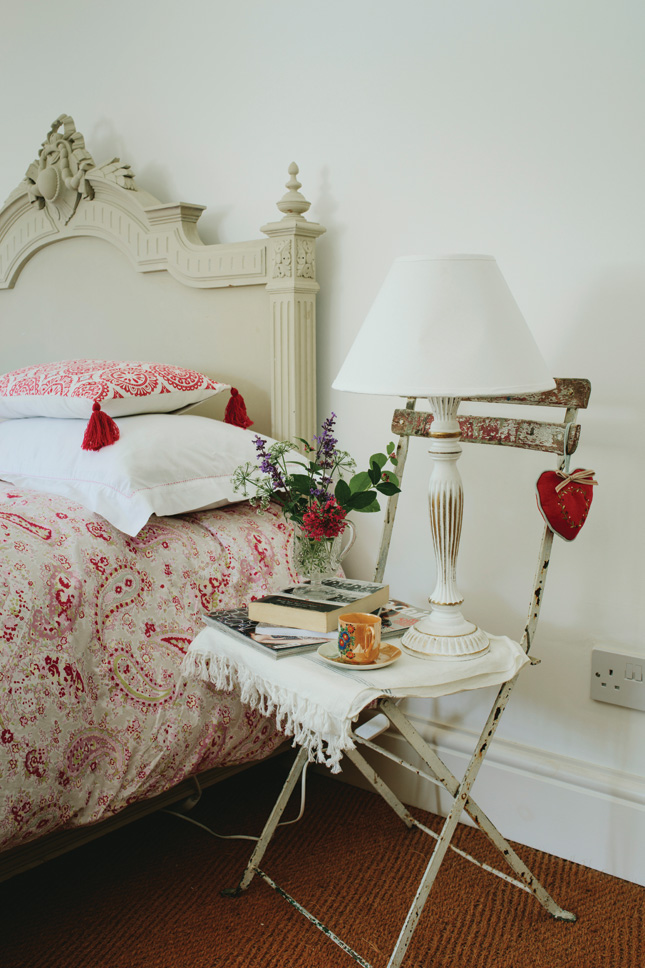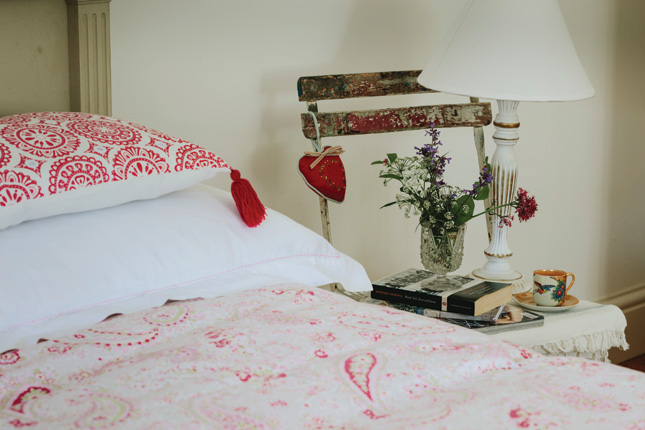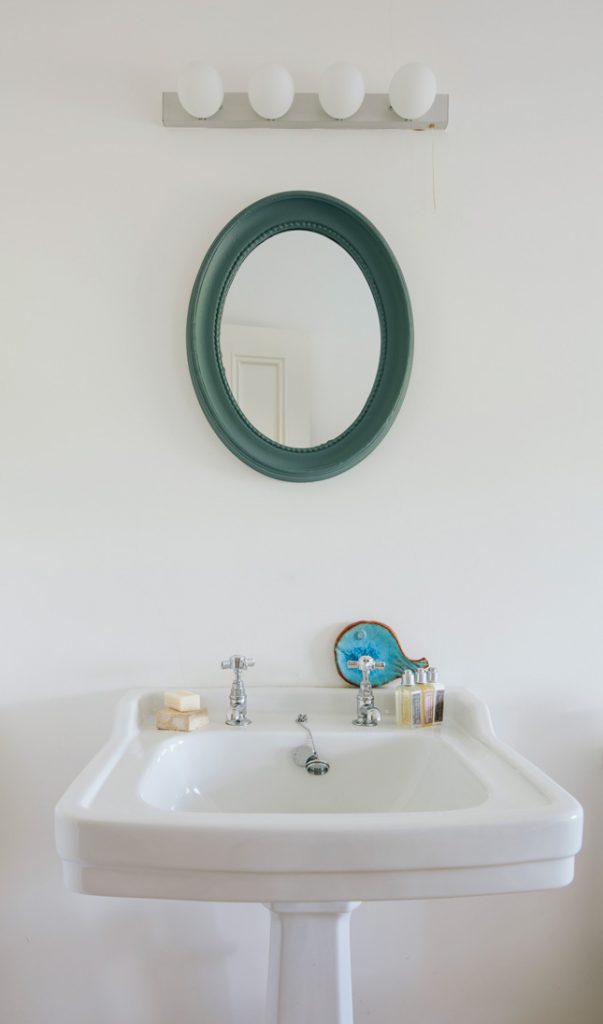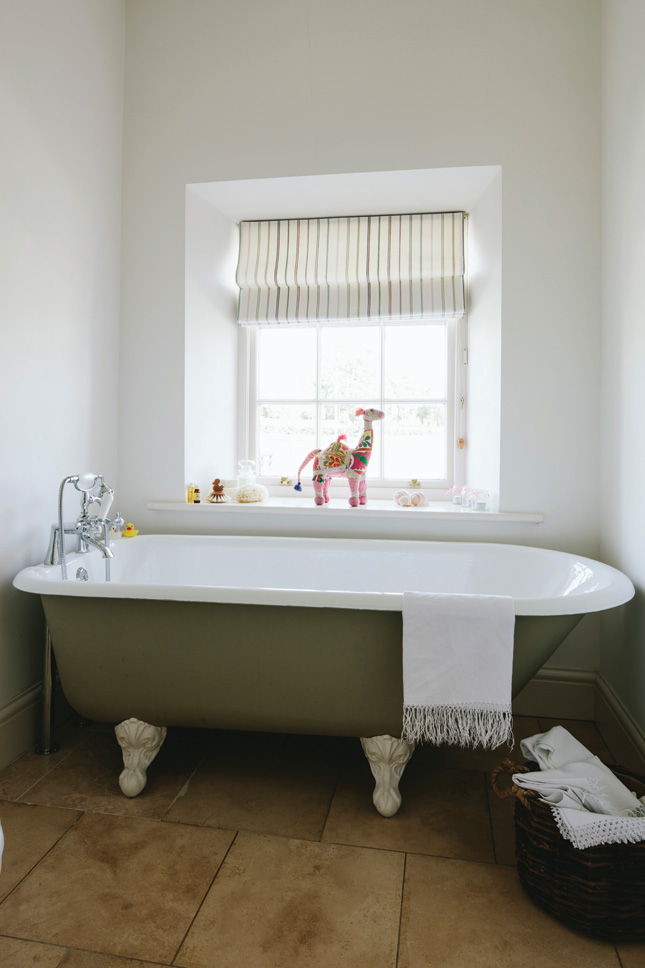 Upstairs, Samantha kept the layout very much as it was, the only thing she decided to change was to make one of the bedrooms an en suite and dressing room off the master bedroom. "I fitted a new bathroom upstairs which my guests use and I have my own space with an en suite so the house has the perfect layout and works well when I have friends to stay," explains Samantha.
When it came to the decoration Samantha settled on off whites and muted tones from a selection of Farrow and Ball. "I love the selection of paint colours that Farrow and Ball have to offer so have used their paint wherever possible, I think they work well in older properties and really suit the eclectic mix of furniture I have collected on my travels or saved from skips, inherited and picked up in second hand shops."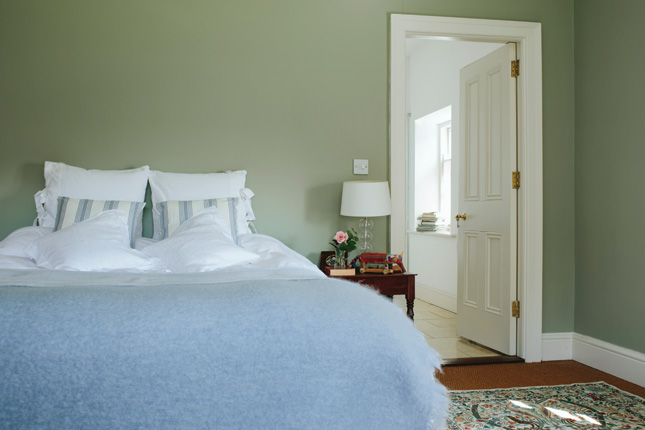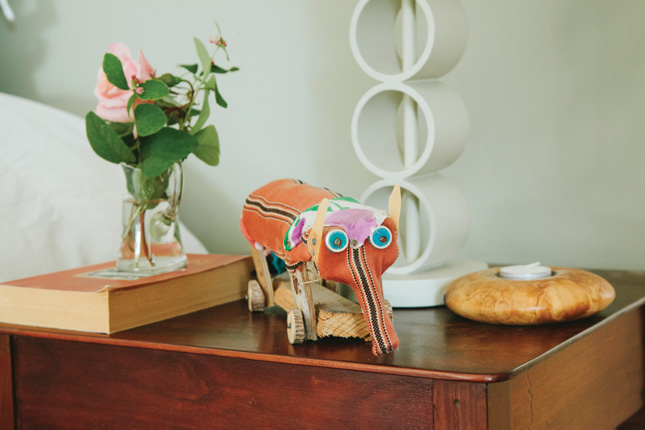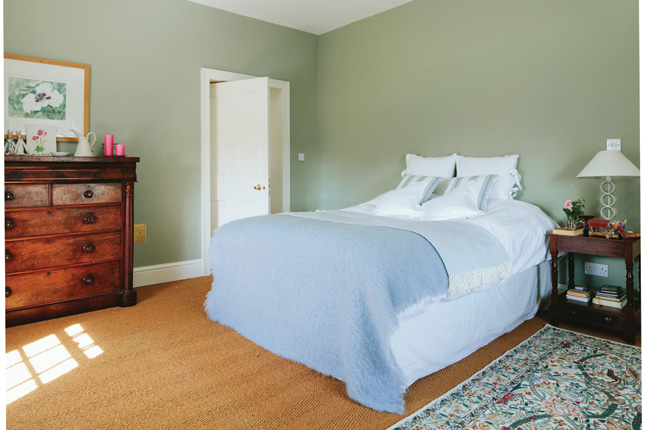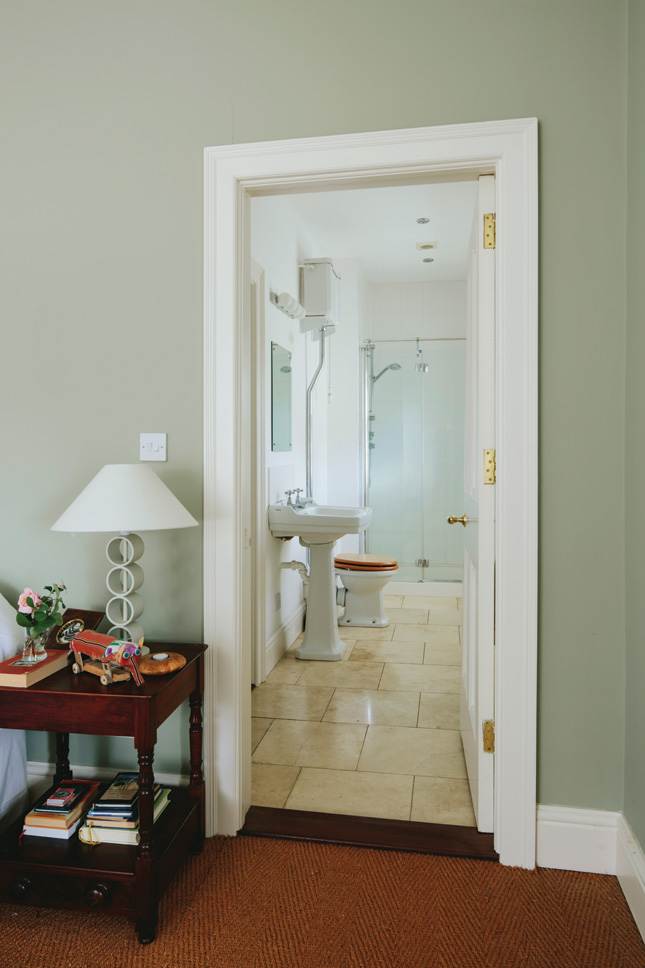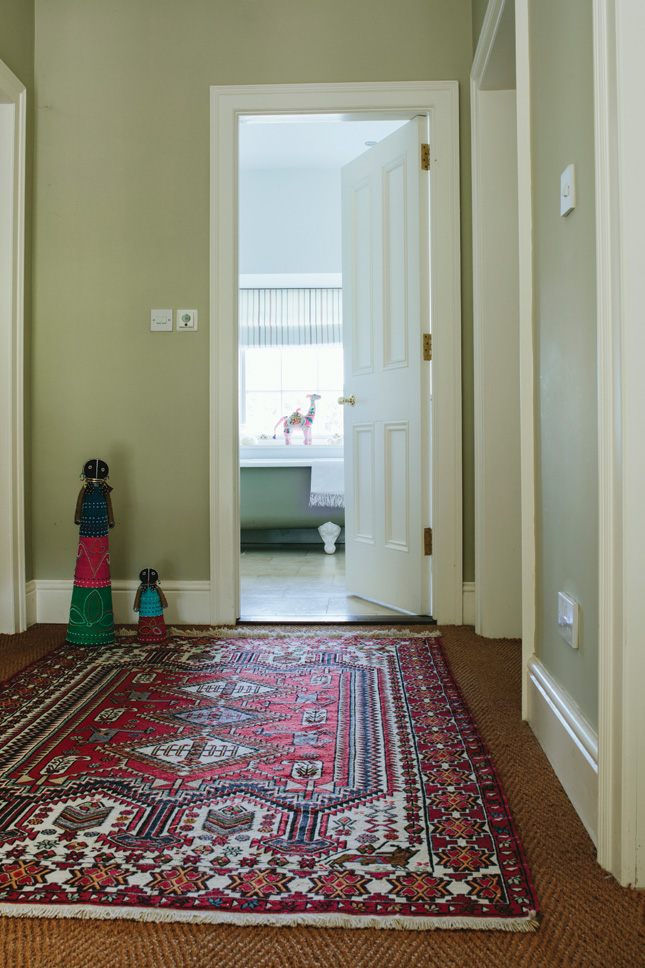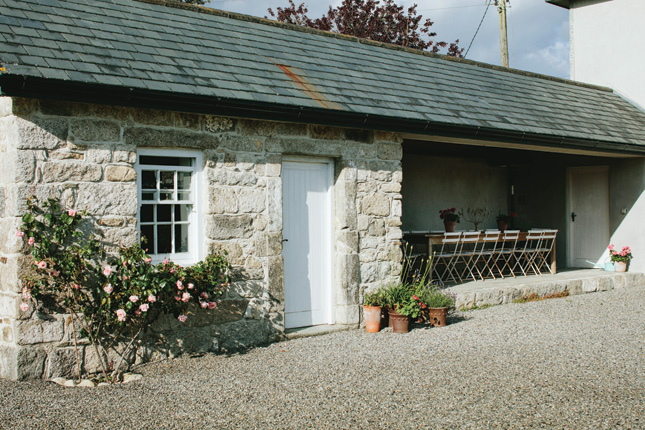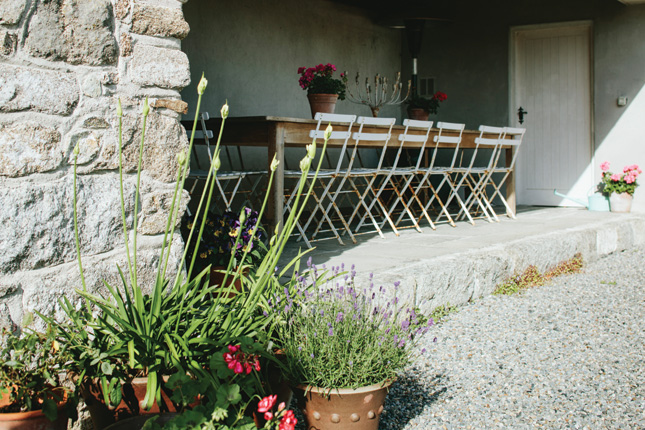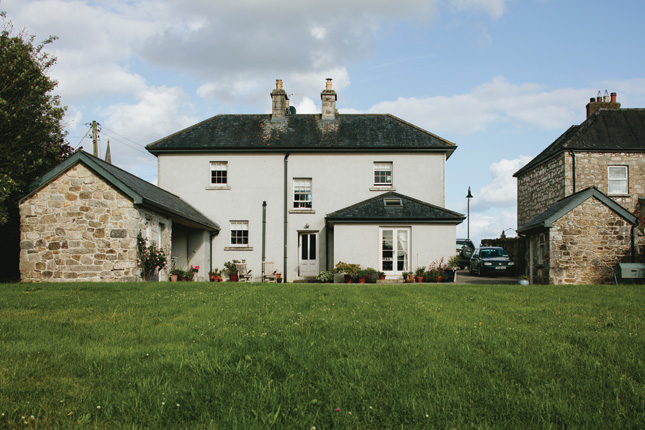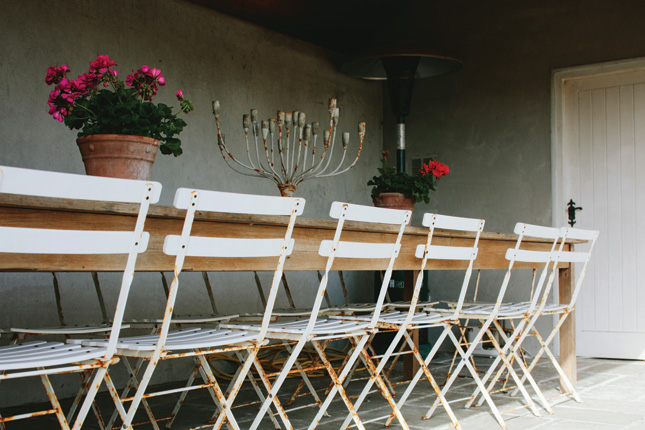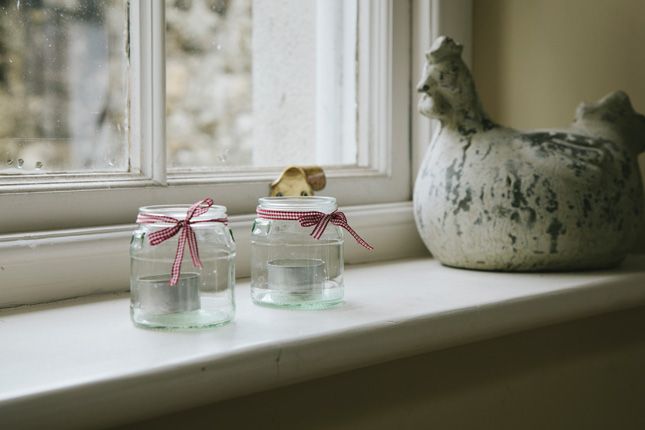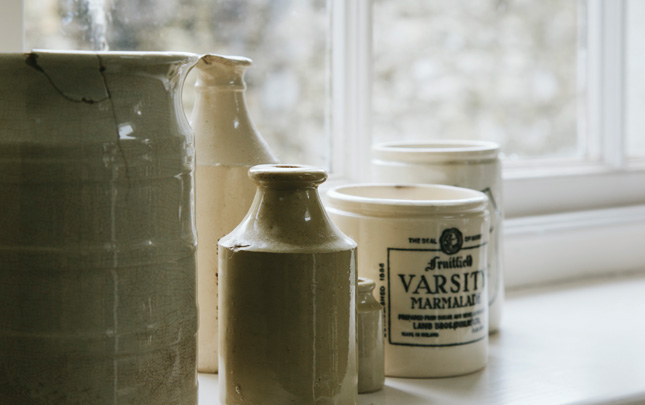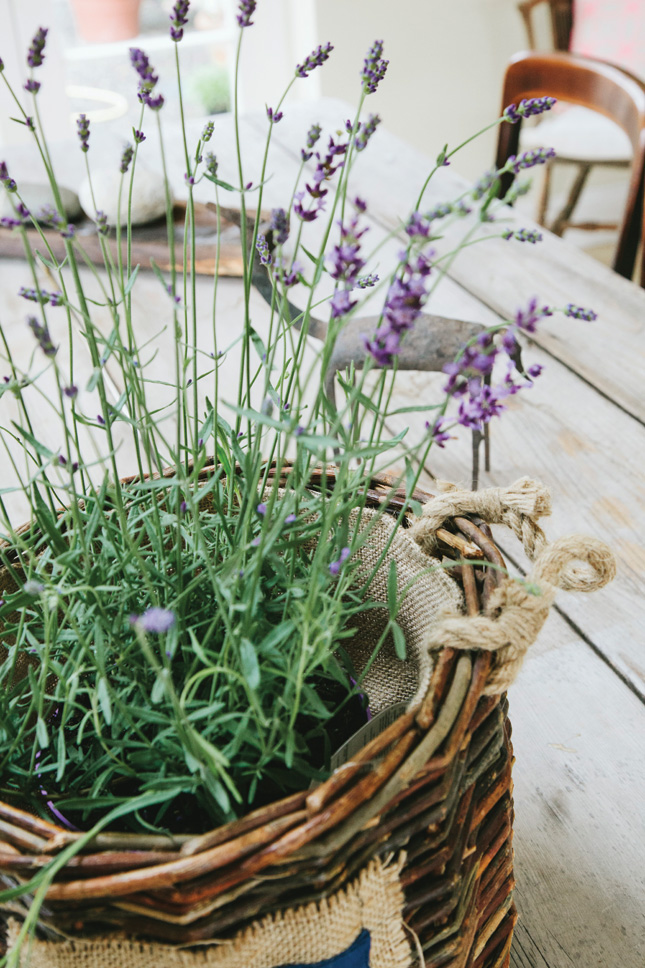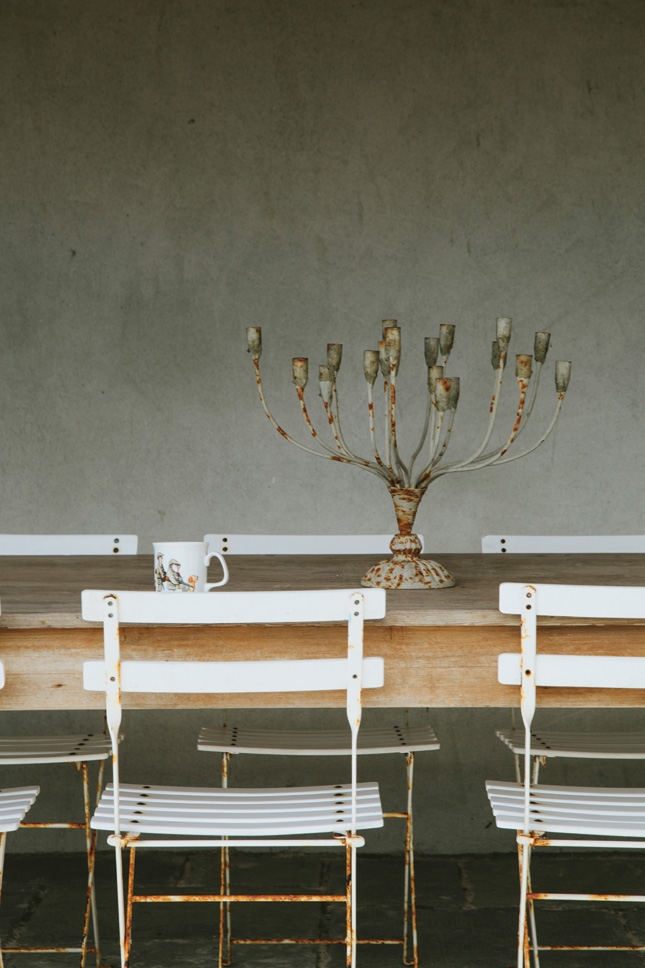 With determination and knowing exactly what she wanted Samantha has turned this once run down house into a lovely light and comfortable home. "This was a huge learning curve and took nearly two years for all the work to be completed but I am really pleased I took this project on, I loved every minute of it and I can now sit back and take pride in having saved this wonderful house.
Words and styling: Penny Crawford-Collins | Photographs: Philip Lauterbach