Often cluttered and poorly laid out, Emily's classic Dublin terraced home is a study in how to use space superbly
Photographer Philip Lauterbach | Words Kirstie McDermott | Styling Sooby Lynch
Boarded up and abandoned, but the place just had something about it. That was 2014, and Emily Cunnane, an interior designer and owner of InSpace Design wasn't even in the market for a property. "I was nearing the end of my lease just around the corner and was having problems finding a new rental place. I just happened to be walking down the street and happened upon the house. I'd no idea if I'd be able to get a mortgage or how much it would go for ­– and I hadn't looked at a single other house, but this one had something about it," she recalls.
A real 'listen to your gut' experience, Emily jumped into her Dublin terraced home feet-first. "I made the ultimate spur of the moment decision in buying it, and it's paid off," she says. The house had been owned by a local builder who'd been using it as a store for years; it was in bad shape and there was a half-finished extension out the back. Despite all that, "I loved everything about it," Emily enthuses. "The history of the building, the quirky little details like the boot scraper at the door, and the location."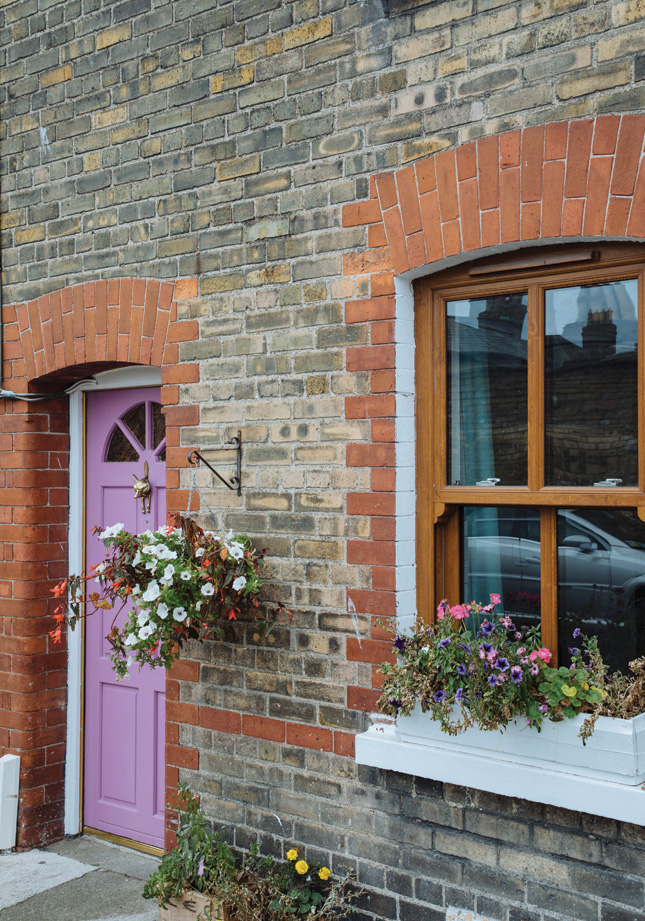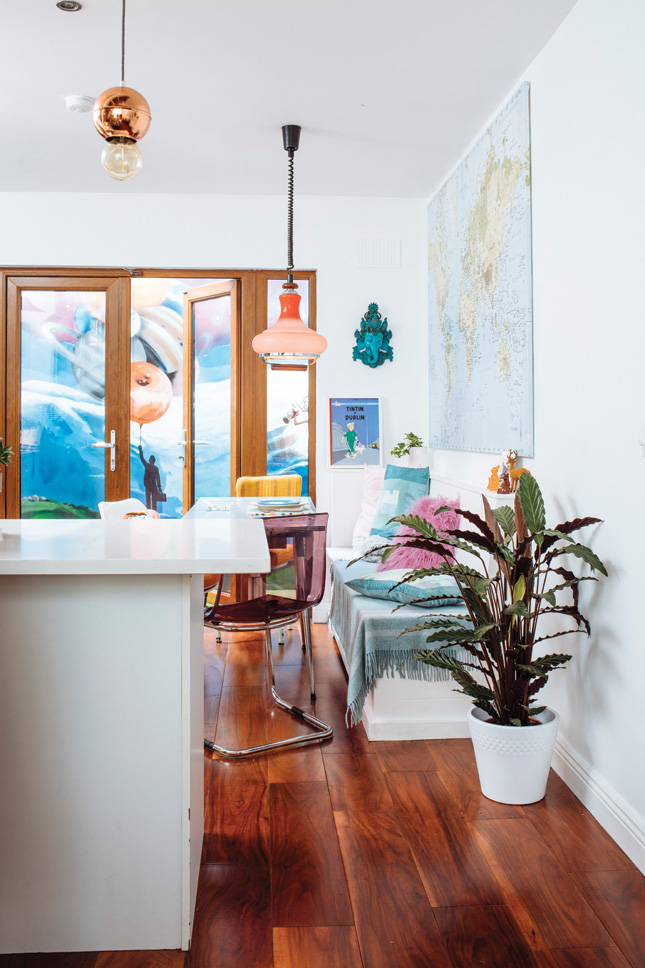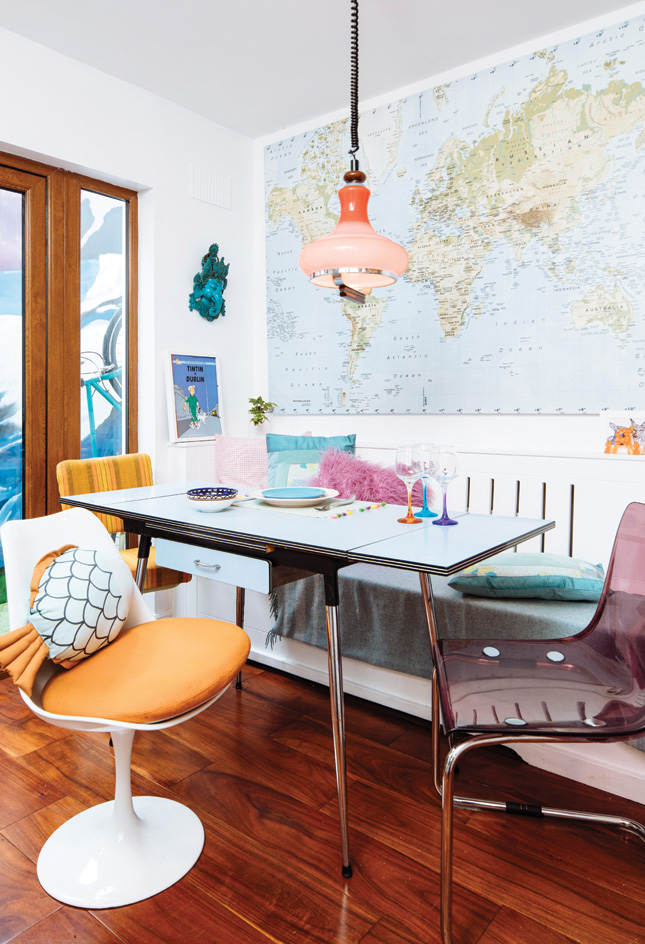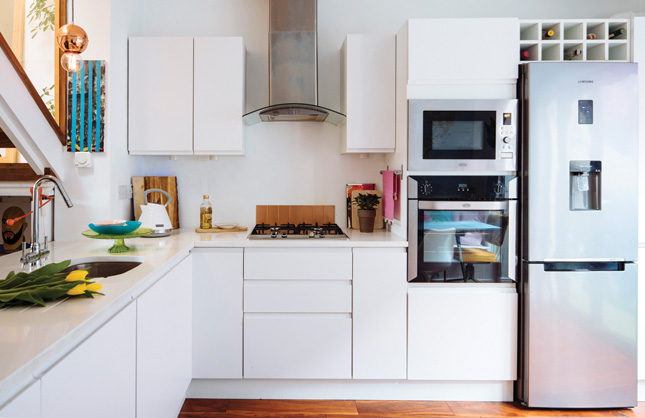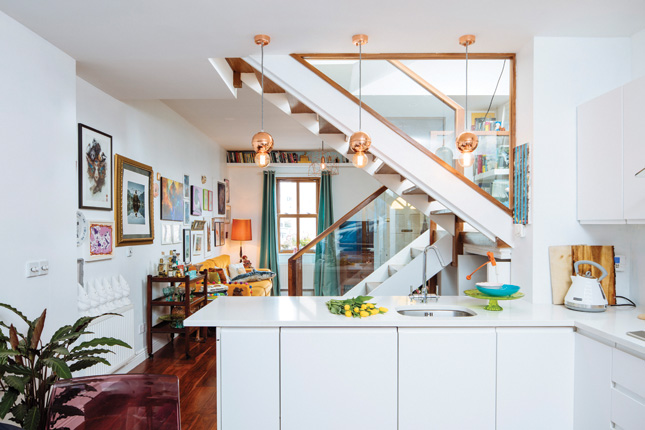 But there was significant work to be done to bring the Dublin terraced home up to a liveable standard. Most of its original features were gone and the house was half-gutted, so there was a lot to remedy. "Nearly everything had to be stripped back and put back in," Emily says. "New plumbing, electrics, roofing, insulation, stairway, walls and flooring. We re-used everything we could; as many of the old roof tiles as possible, original floor boards, we even kept a window frame from the original house and use it now as a picture frame."
What was a mammoth task at the time provided a fantastic opportunity to reconfigure this Dublin terraced home to make it work for modern living. And she did it all herself with the help of a structural engineer – another feat. "It was quite a dark house, so I had a specific idea in my mind of opening it all up and making it into a light-filled contemporary space that would surprise people when they came in from the traditional exterior," Emily says. "I really wanted to put a bathroom upstairs, which doesn't happen in these houses – it's usually downstairs; a hangover from the old outhouses that used to be out the back."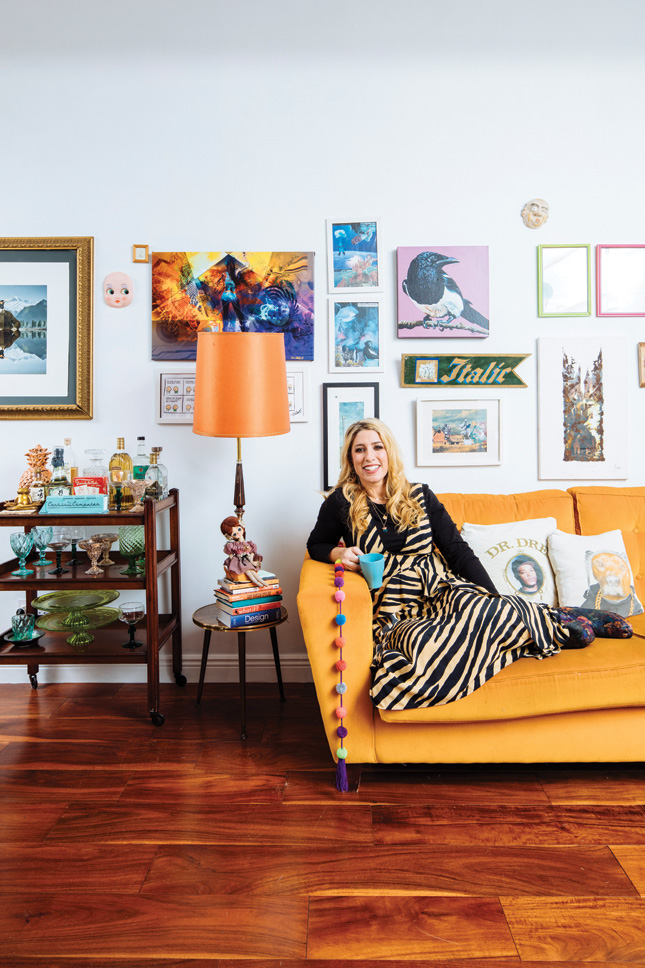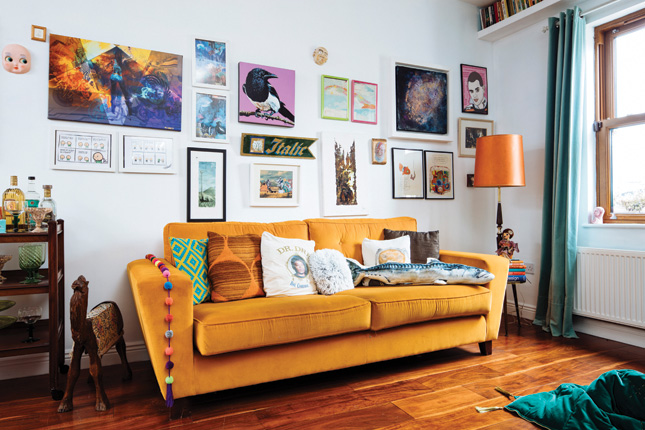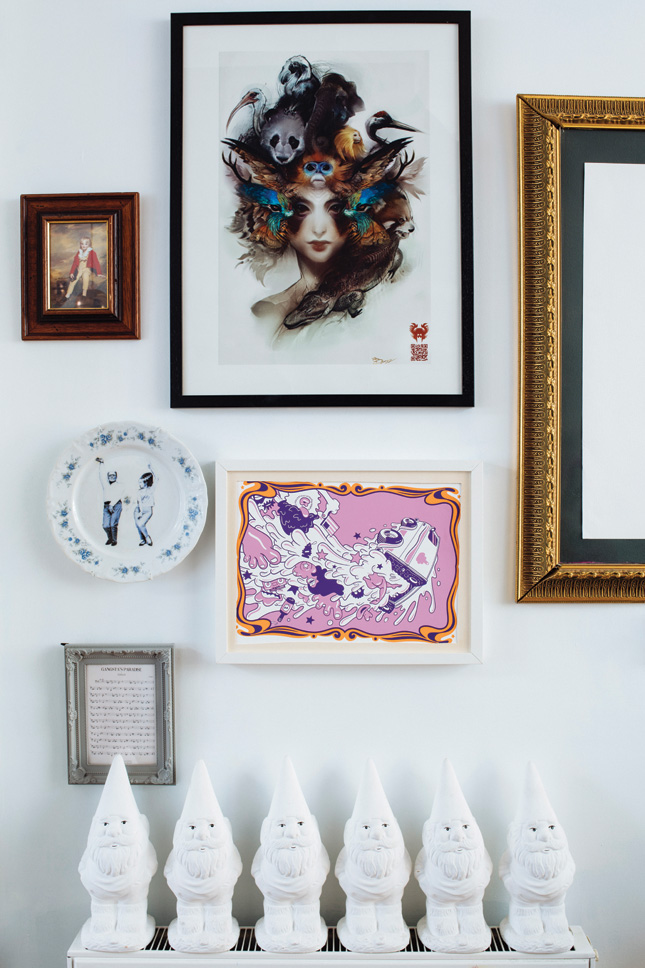 Her solutions included adding a double extension, moving the stairs into the centre of the house and adding skylights upstairs to draw light downwards. "I did have to sacrifice yard space out the back," she points out, "but I left a little space and added glass double doors, a mural and artificial grass to give an illusion that there's more out there, which I think has worked."
One of the most impressive things about Emily's home is how she's maximised every inch of her available space. "I'm not naturally a small space kind of person," she confesses. "When I was designing, we had to really think in detail about how to squash everything in. To maximise room in the kitchen, we built a small housing just outside the back door for the washer/dryer. I built a corner banquette for comfy seating in the kitchen, which lifts up for storage," she says. Shelving is built in right to the ceiling so art can better be displayed and the hot tank was placed under the stairs. "I designed every bit of furniture individually and gave drawings to my carpenter who built it all," she says.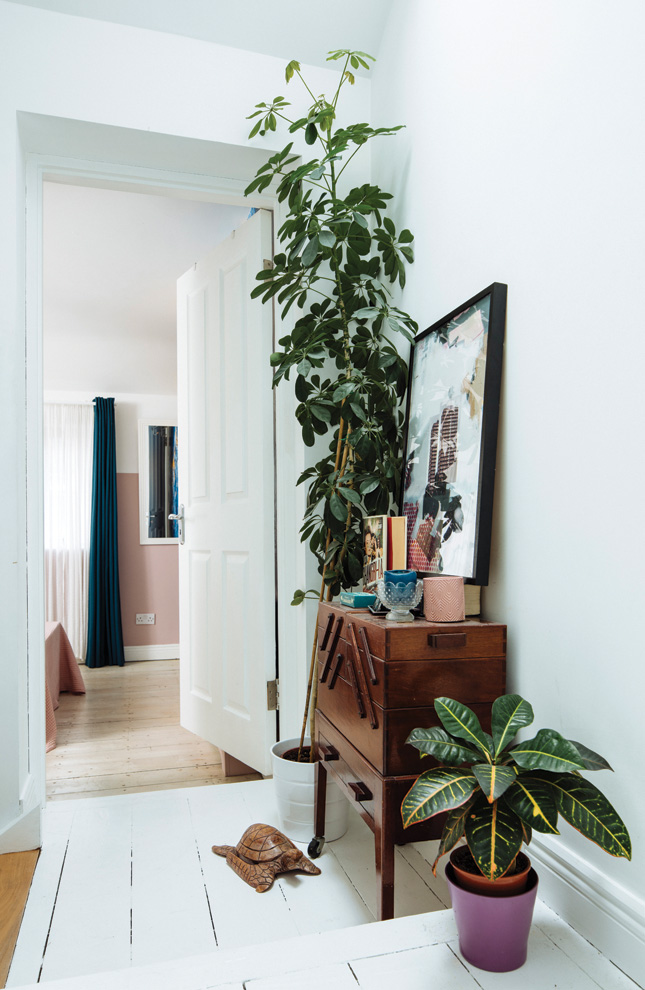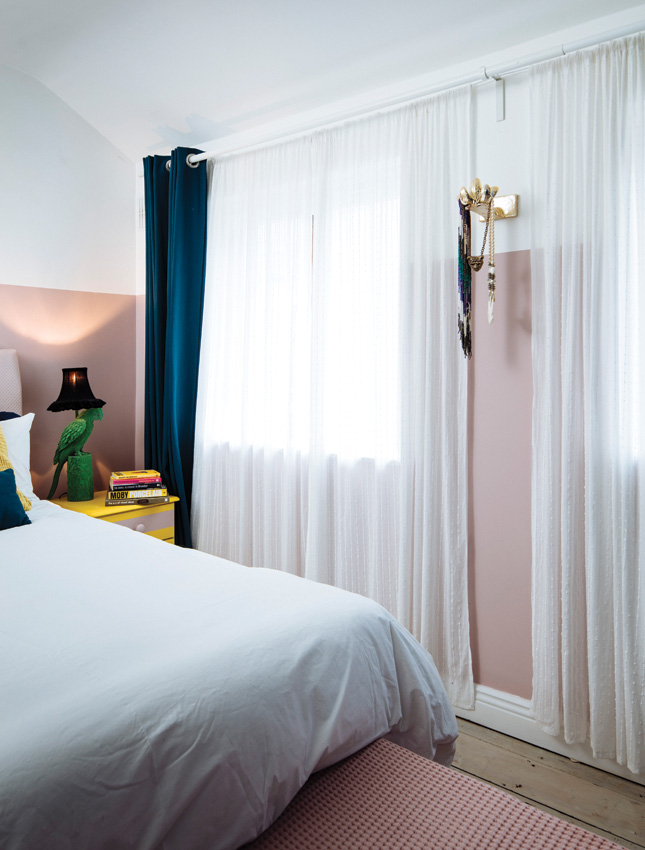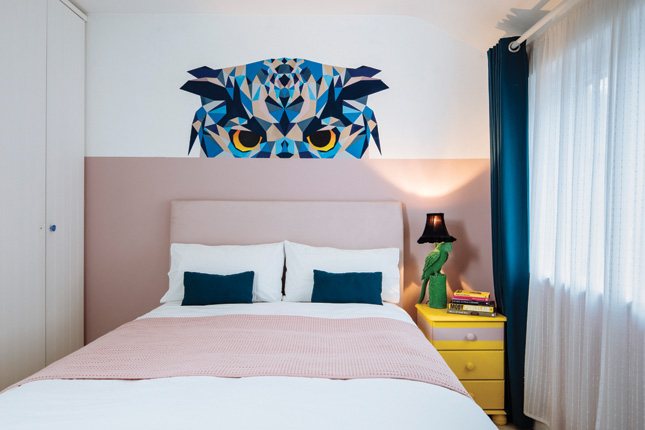 The proof that a small space doesn't have to be bland is in the pudding. Emily's colour and collectible-filled home showcases her love of 'stuff' and her clever design tricks ensure that the rooms in her Dublin terraced home never feel overwhelmed. "I like to fill my house with items that mean something to me," she says – the ethos of making a house a home. "Pretty much everything has a story and will have been picked up anywhere from Colombia to Borneo, Burning Man or Tokyo."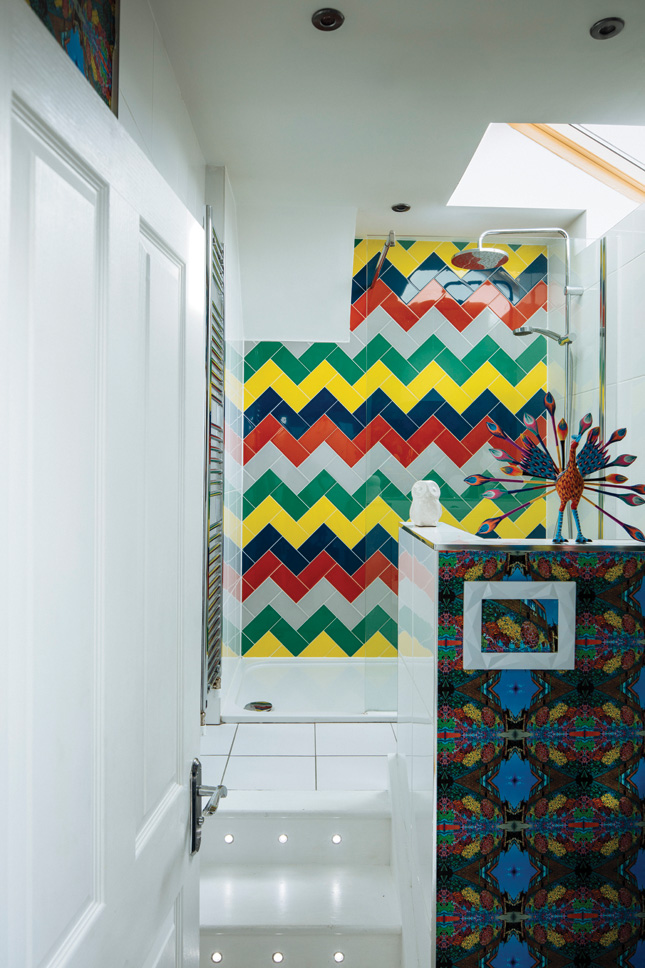 Emily's small space tips, based on her Dublin terraced home
Plan the whole space at the beginning (don't just do one section at a time). Even if you don't have the money to complete it right now, designing the full area means that when you do finish it, each part will work cohesively and you'll have made the most of every nook and cranny.
Don't listen to what people say about pattern and colour making a place feel smaller. A large pattern or colour will give a room stature and you'll make you forget about the size.
Think Double Agent furniture: why have a desk when you could hollow it out and put it on casters so that you can have storage on the other side!
If you can, build in or custom make furniture. A good interior designer will be able to design and have furniture made especially for you.
Use vertical space: getting things off the ground will make the space feel a lot bigger.
You might also like: Small homes - Saoirse's 387 sq ft terraced home in the Cork suburbs