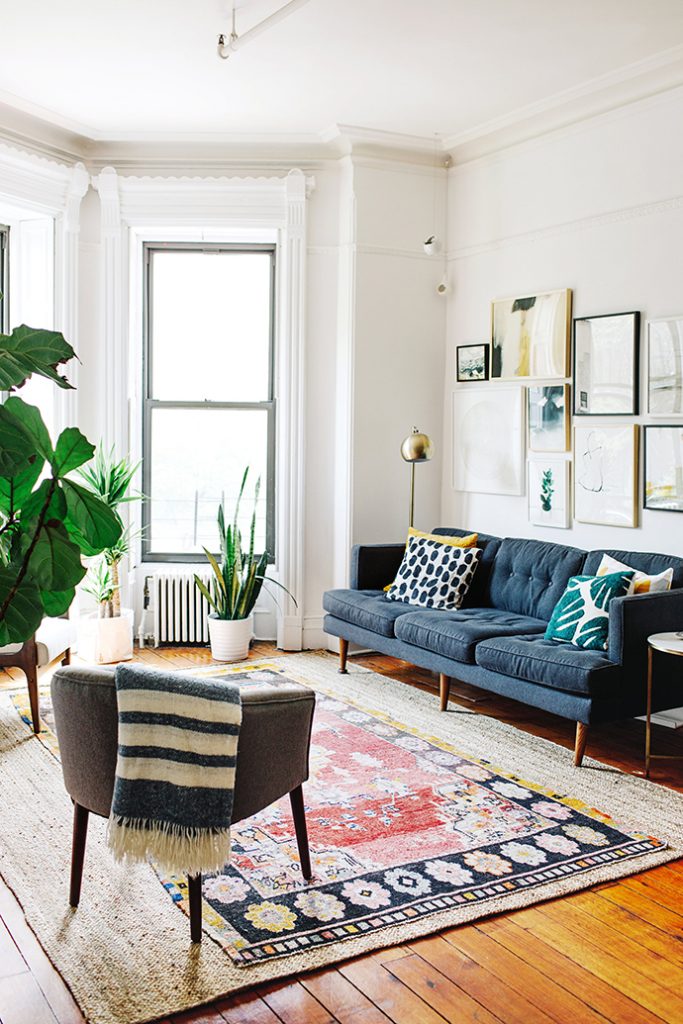 Ana Fritsch, the blogger behind Lucky Penny blog, has struck gold with her New York apartment. No doubt in part down to her excellent taste in decor, her 800 square foot apartment is total Pinterest and Instagram goals, but decor can only take you so far. The old-world character the home holds can't be replicated, as it is the soaring ceilings, chunky window and door mouldings and even the distressed wood floors that add to the authentic feel of the space.
Located in Brooklyn, it's all exposed brick walls, quaint painted radiators and built-ins, which come together to form a relaxed, modern city apartment. And the Brownstone home was a hard-fought find, as she writes on her blog. "If you know anything about NYC real estate, you know that finding the right apartment is kind of like winning the lottery. You're going to be looking for the perfect mix of great lighting, in a good school zone, close to an express train, has a decent bodega nearby and isn't completely over run with mice. Oh, and about 700 other people are looking for the same thing," says Ana.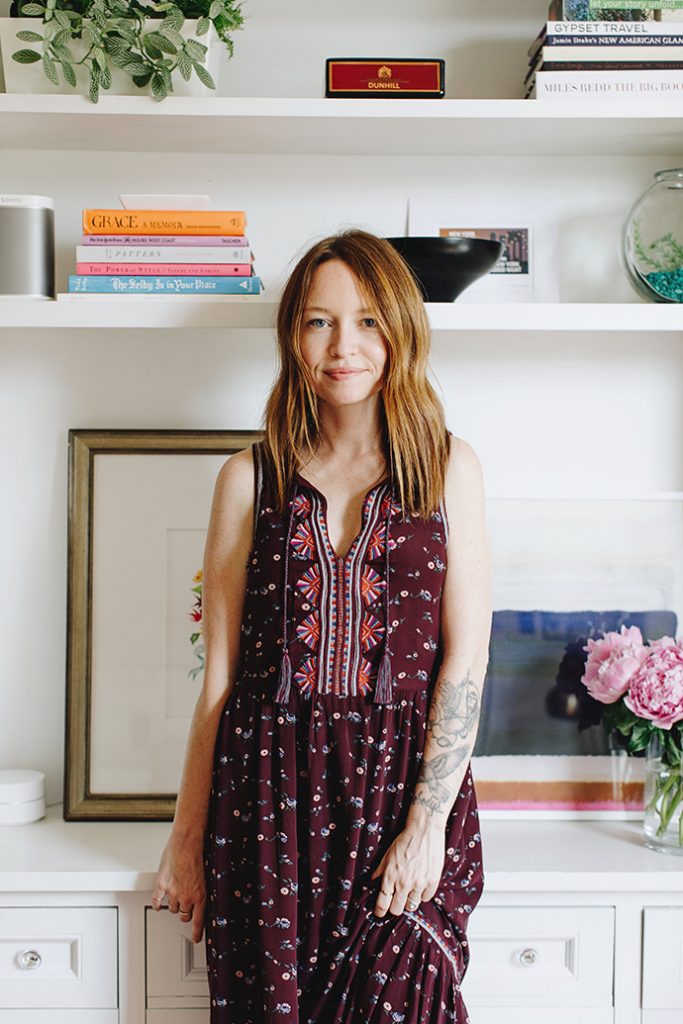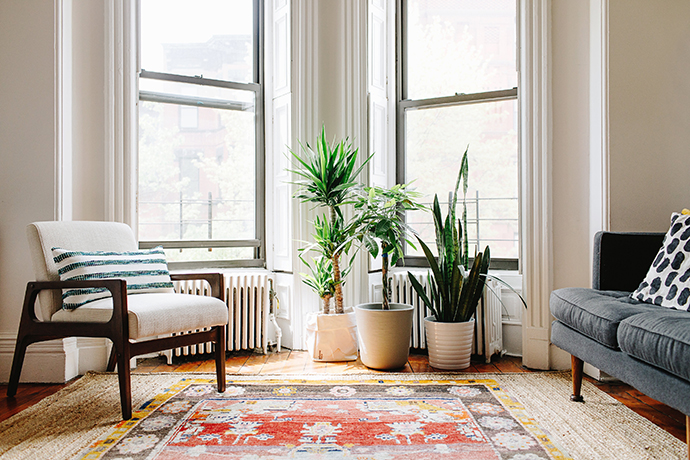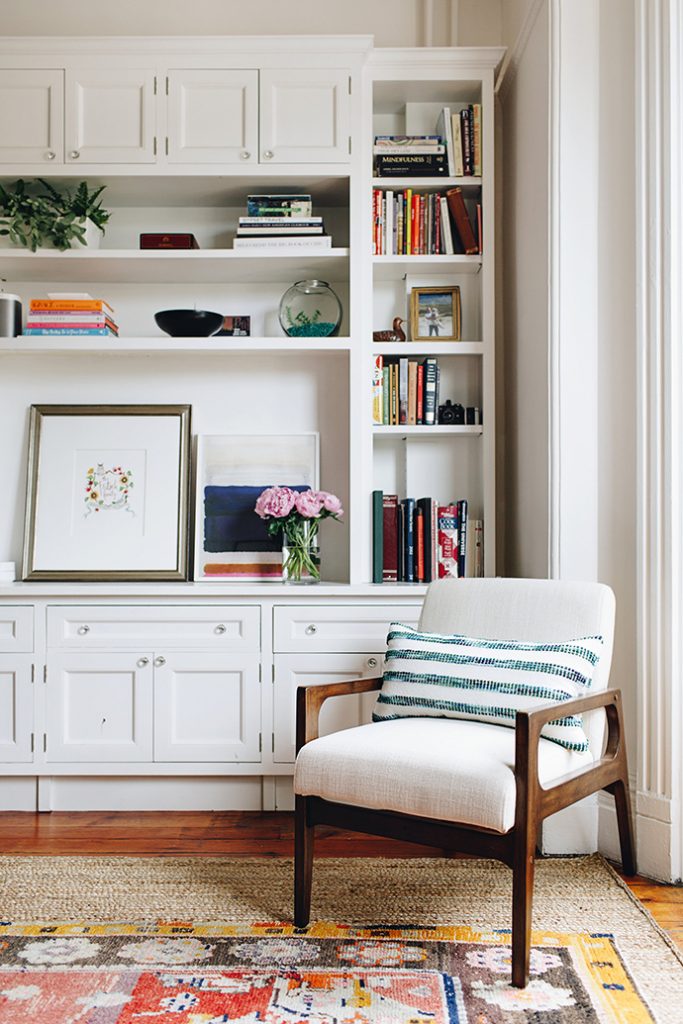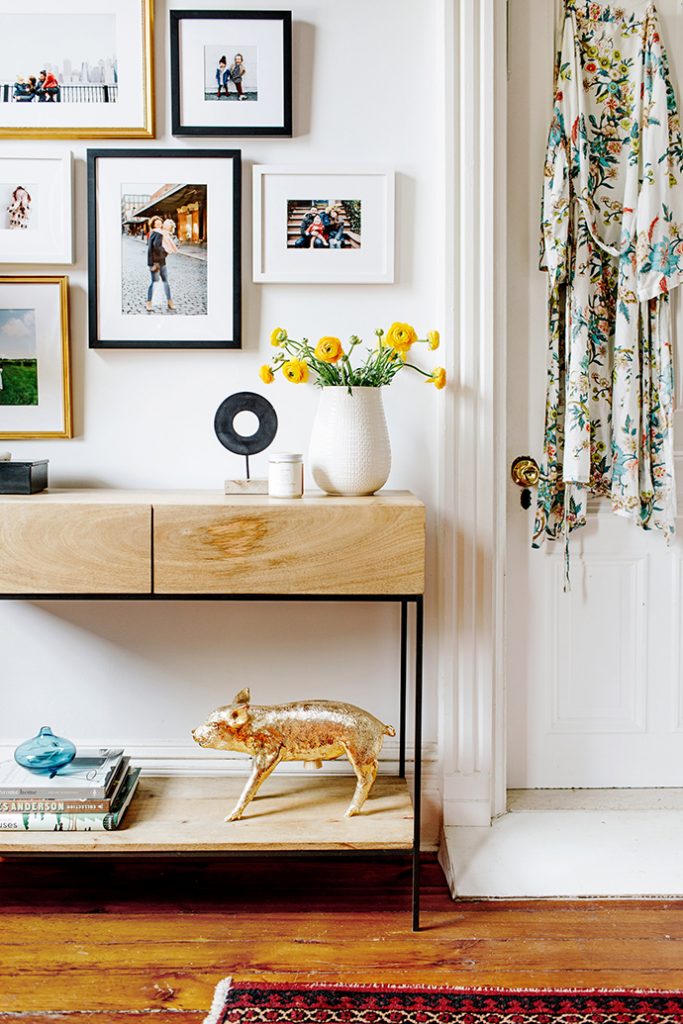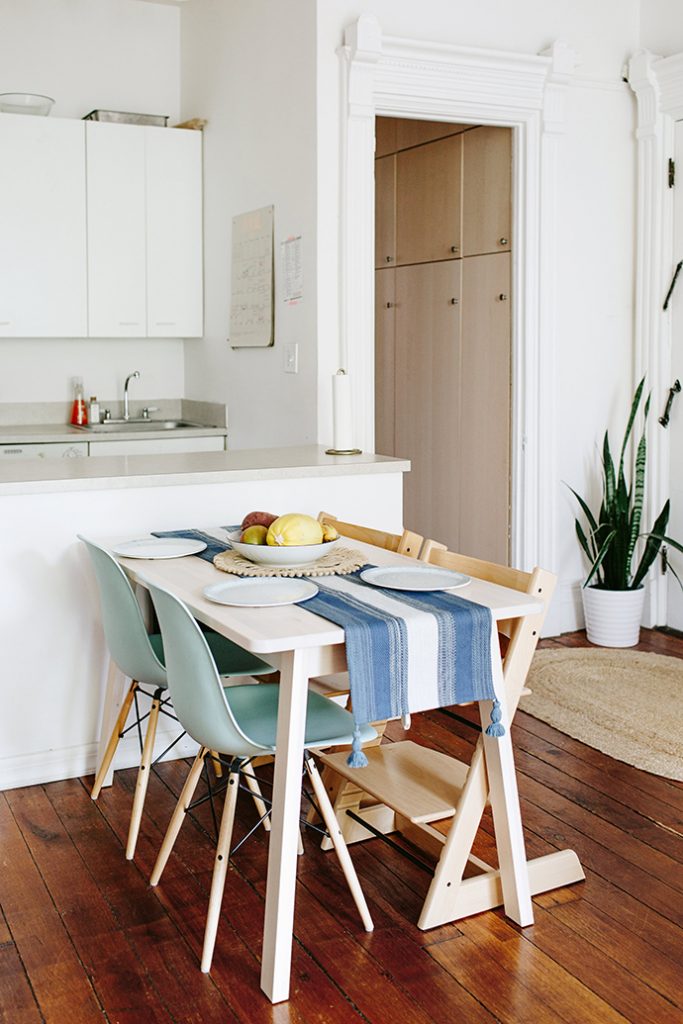 When it comes to styling and decorating her home, she doesn't stick to one philosophy. "I do believe that if you buy what you love, whether it's cheap or expensive, you're going to love it forever and find a way to make it work in your home. I want my home to feel like a family lives here. If it's messy and buttons are missing from the sofa, it's just the sign of a happy memory where we were all playing and using our space. There will be a time in my life when I'll have white linen everything, it's just not now," she told the Glitter Guide.
In such a small space for a family of four, and where her daughters' room is only 80 square feet, there is minimal storage on offer for toys and everything else. The built-in cabinets in the living room store many of their toys and books, but in an effort to stop the apartment overflowing with 'kid stuff', she has had to limit the amount of toys allowed in, which may sound like a strict parenting policy, however she has turned it into something quite lovely. "I find they don't need that many to be happy. So if they want a new toy, they have to pick a toy to put out on the stoop. The stoop may be the best part of city life. We find a lot of toys walking home from school that are left out on stoops and we leave toys out that find new homes quickly. I love that it's recycling and better for the environment rather than throwing old ones away, and we get the benefit of new toys without spending the money!" she says.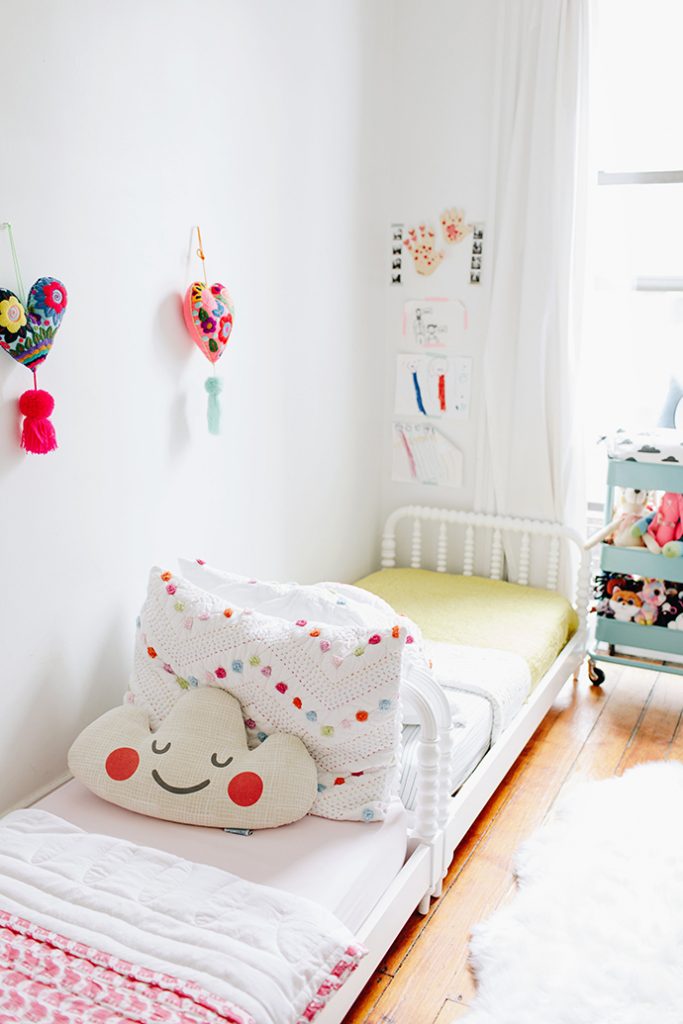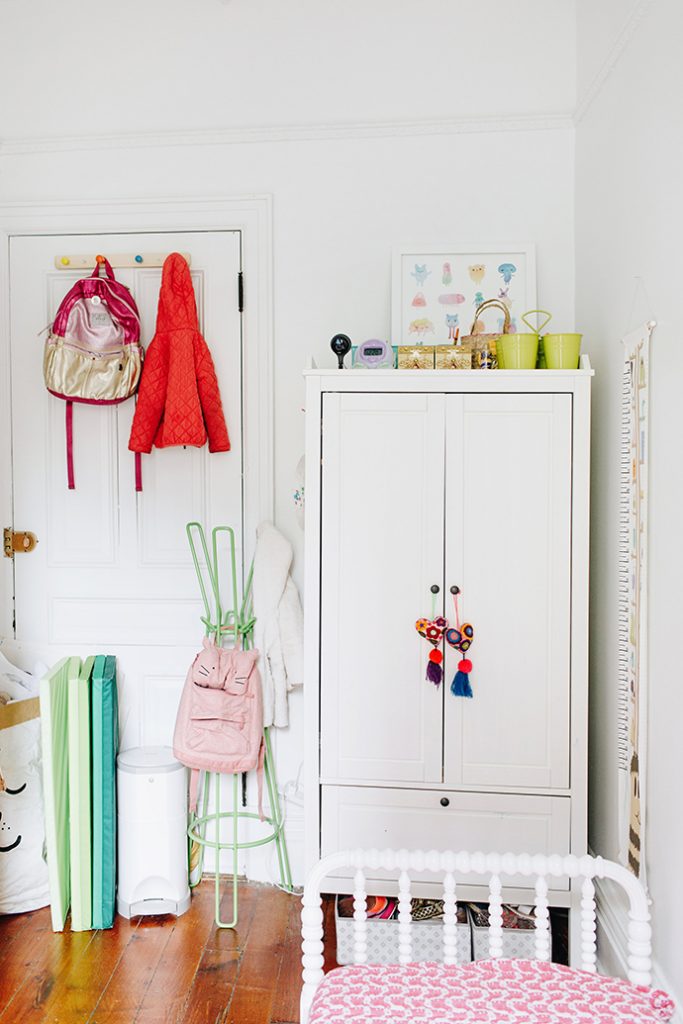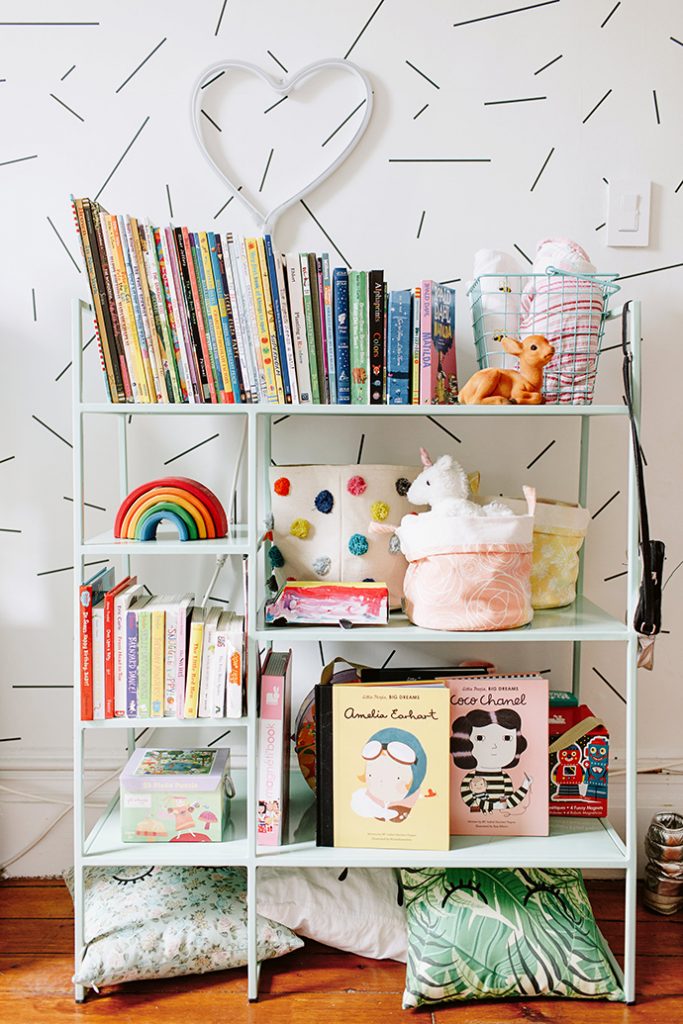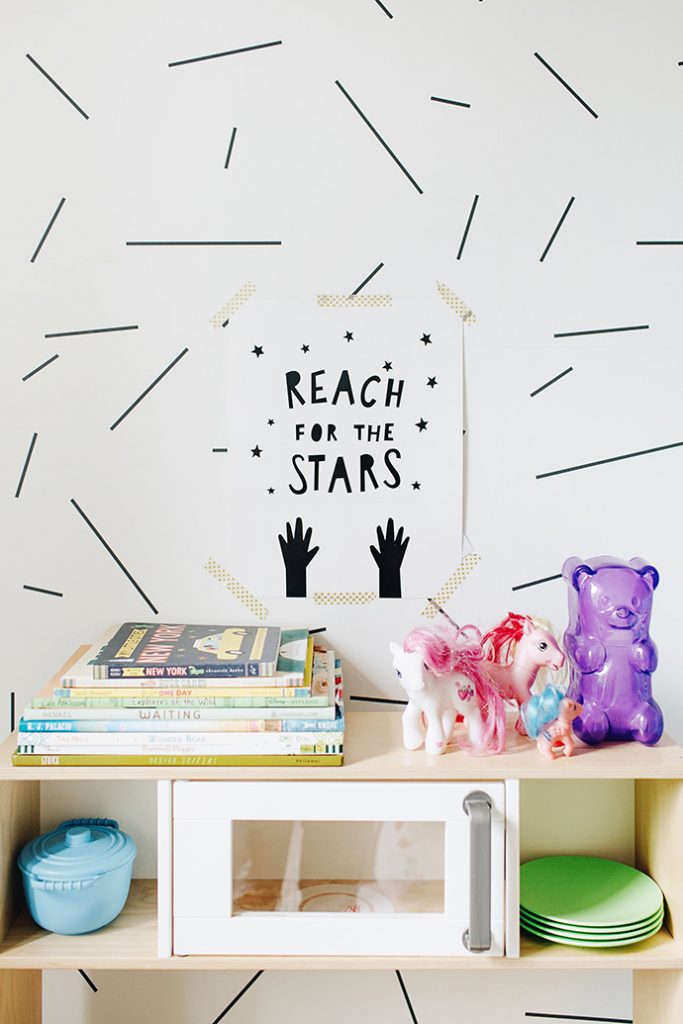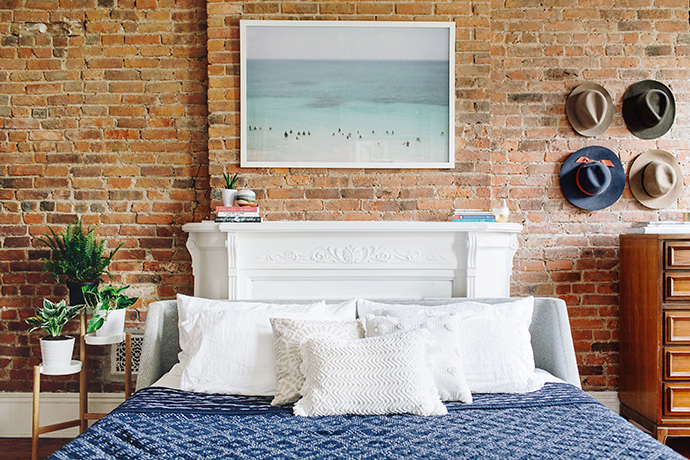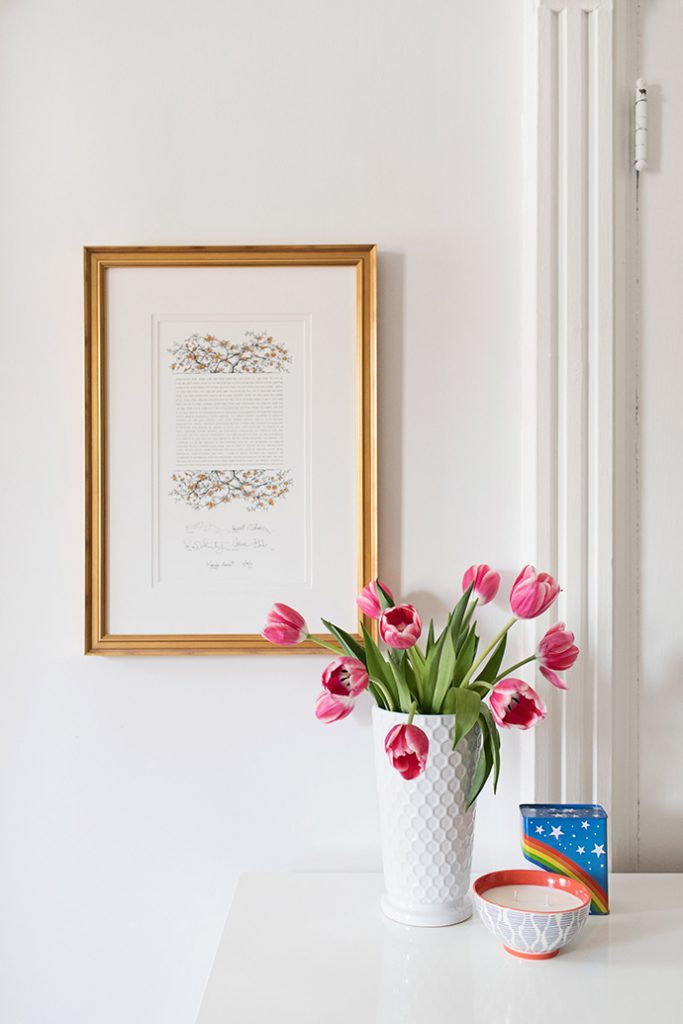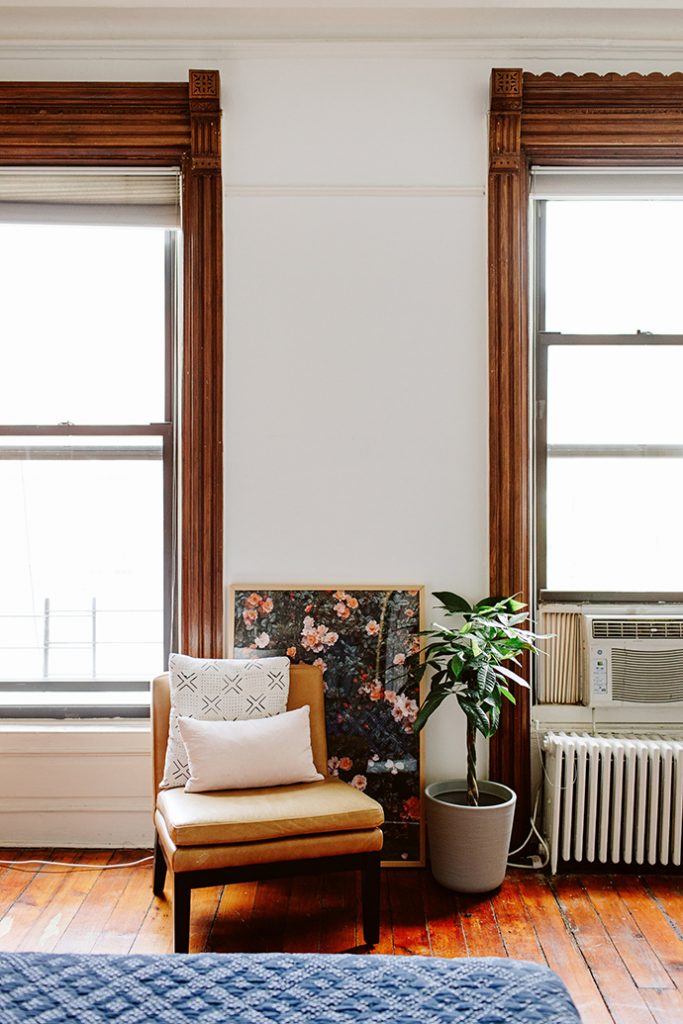 Her most effective small-space decorating solution learned from her small New York apartment, then? "I think mixing patterns can really make your space feel bigger than it is. I tend to go crazy with colour and pattern—especially with rugs, pillows and other pieces low to the ground—and then keep my walls white and neutral to make the ceiling appear higher.