With the potential to be a tight squeeze, along with their Dalmatian (Django) and their Cockapoo (Birdie), Zita and Jamie make use of their space with ease and intelligence. Their large garden is a surprise; an added bonus, especially for dog owners in Dublin. "The house has the same dimensions and layout, however it was just a bit cheerless and bland," says Zita, when she recalls the moving in process.
She had a chance to inject her personal style into this 600 sq ft. space, when she moved in ten years ago, and she embraced it wholeheartedly. "The place has evolved, over the decade, but the major changes took place over the last three years," Zita says. "We installed the new kitchen and the bathroom and painted the original floorboards, upstairs, white.
Two of the main things that drew her to house was the original stove and the original 1930s fireplace that sits, uninterrupted, in the master bedroom.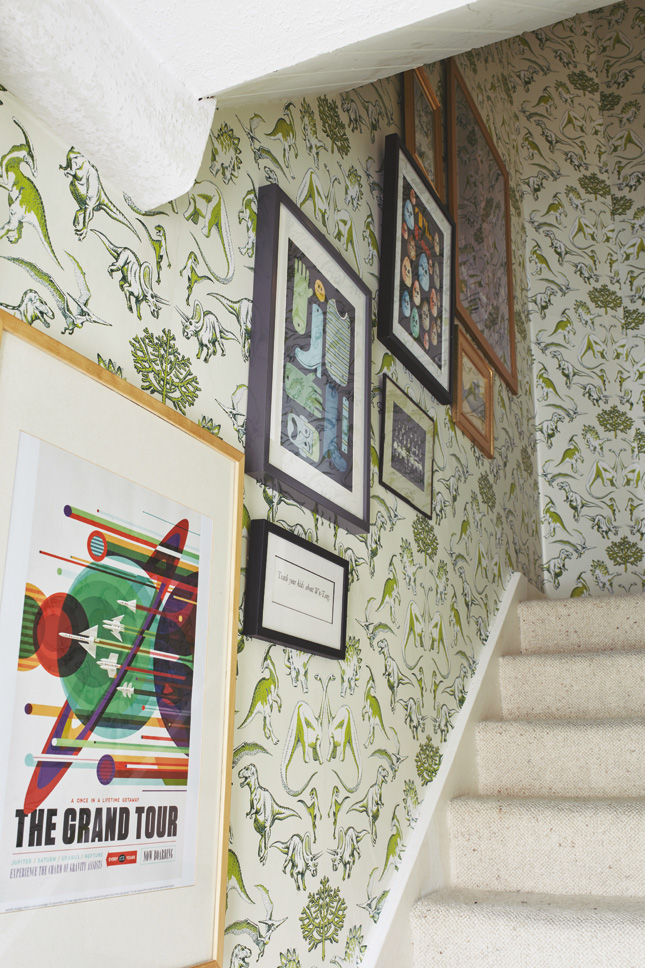 Step through the front door and you're greeted, instantly, by a home gallery; one you could peruse for quite some time. Consisting of a culmination of science-lead prints, illustrations, humorous quotes and comic book covers, there's no doubt that this gallery reflects its curators. Add a punchy dinosaur wallpaper and it's confirmed; this house isn't your usual two-bedroom terraced house in Dublin 12.
It would be impossible for Zita and Jamie's home to be anything but colourful and interesting considering their backgrounds. Zita, whose family own knitting and crocheting craft shop, Springwools, has a home that hosts new, vintage, thrift store, heirloom, and homemade pieces. They sit side by side, with ease.
All the while, Jamie, who's also from a family of knitters, is an avid comic book and sci-fi fan – as is Zita. His childhood mementos and collectables are dotted throughout the house and complement prints and accessories from Zita's science-lead online store, Seasonal Beast, perfectly. The look is carefree, and carefully thought-out, in equal measure.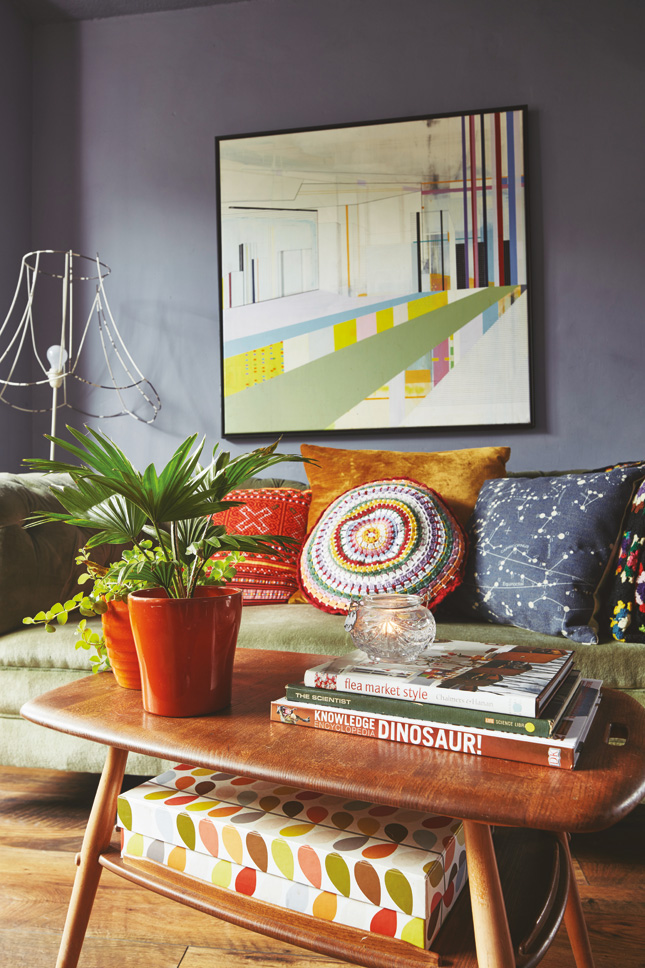 One of their favourite pieces in the house is their custom-made bookcase, designed, made and installed by Paintedkitchens.ie. "We needed it to house Jamie's collection of limited edition graphic novels and they were lovely to deal with. It was such a quick turnaround; the shelves were built and fitted in two months,"says Zita.
"The dining chairs are vintage Eames that I bought on German eBay. I thought it was a bit sacrilege to paint them white, at first, but then, I realised, I own them and I can do what I want!"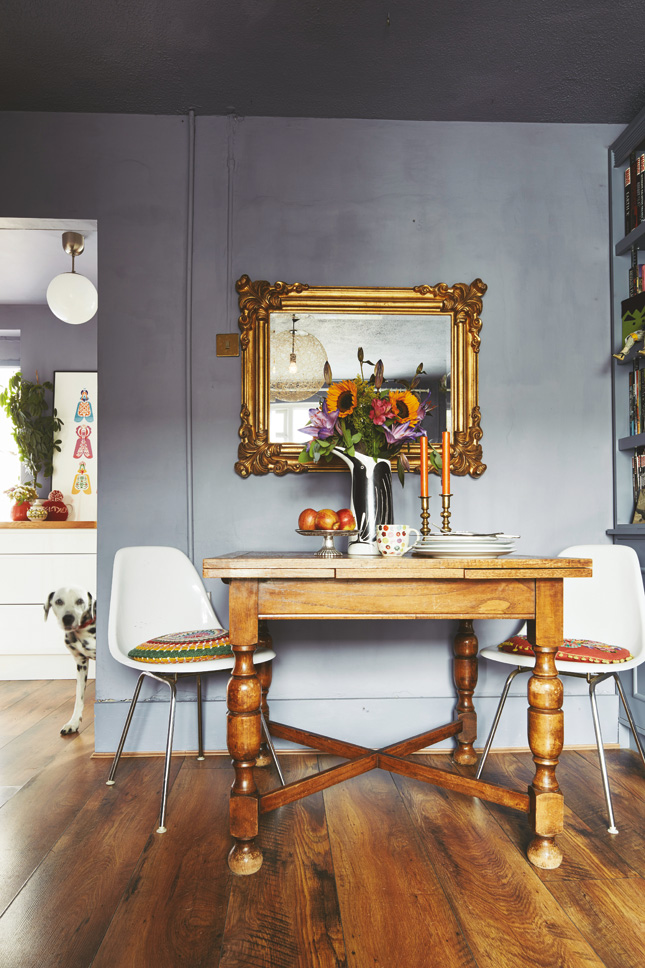 "I thought it was a bit sacrilege to paint them, at first, but then, I realised I own them and can do what I want!"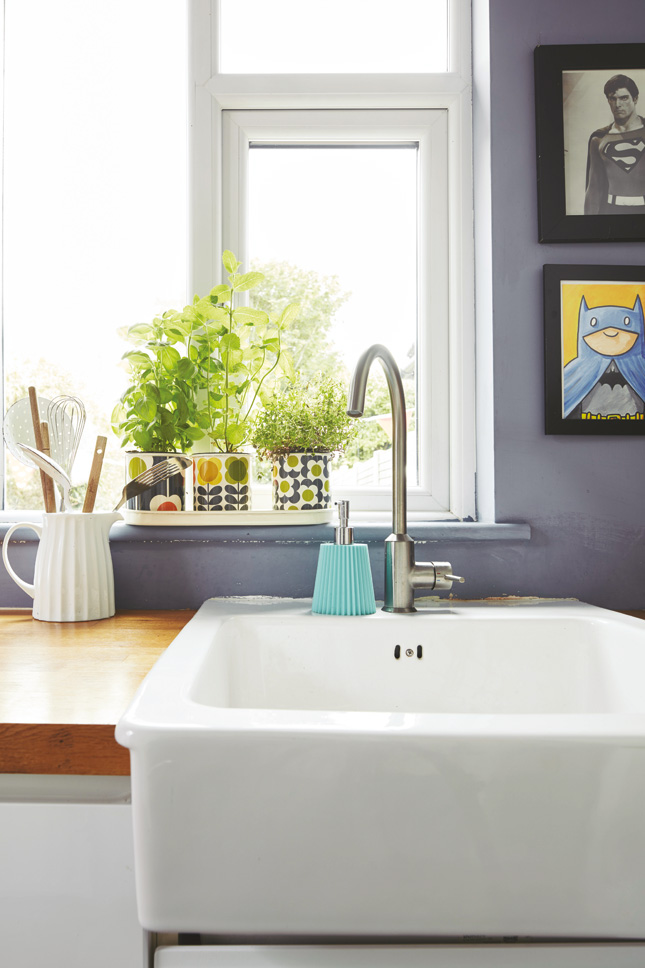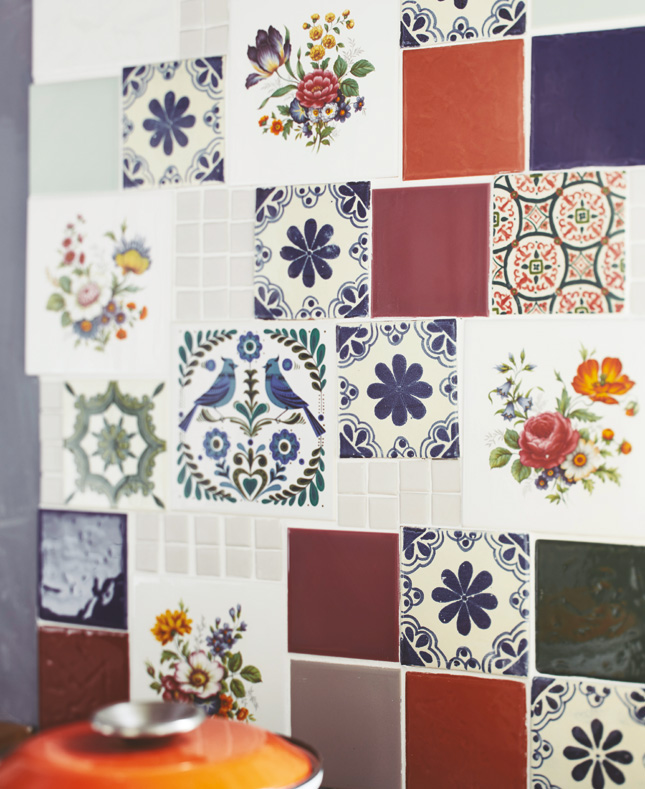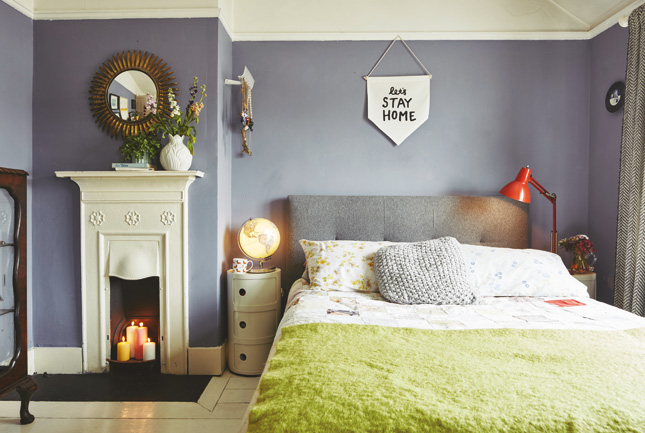 "I'm a big online shopper," admits Zita. "I'd buy a lot of vintage on Etsy but most of the pieces I own are hand-me-downs; I just acquire them. The couple are not averse to dipping into skips from time to time, too, rescuing tossed out pieces and reviving them. Zita and Jamie are big believers in the 'one man's trash' theory.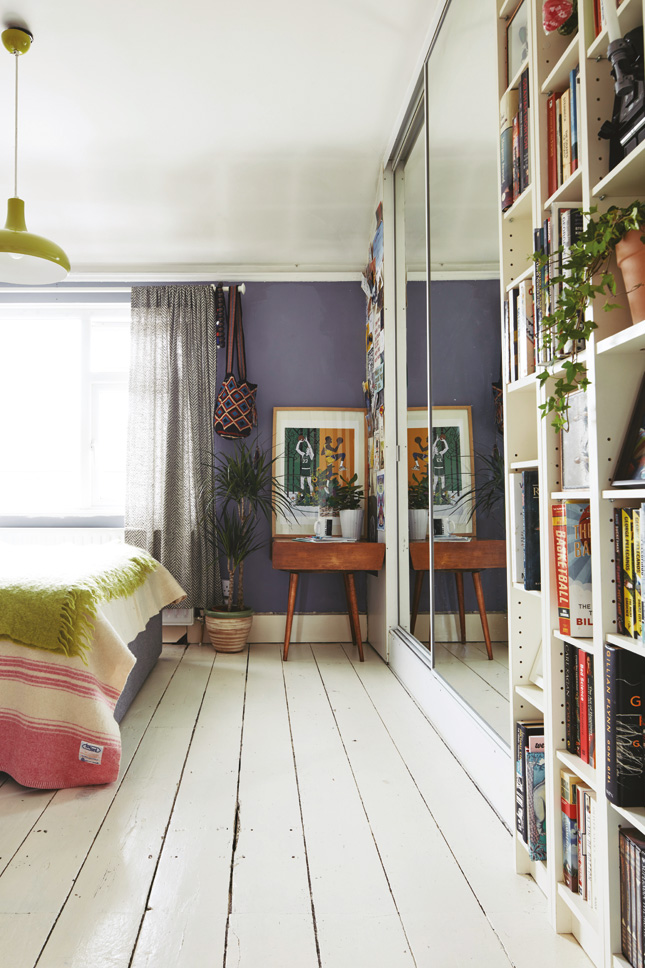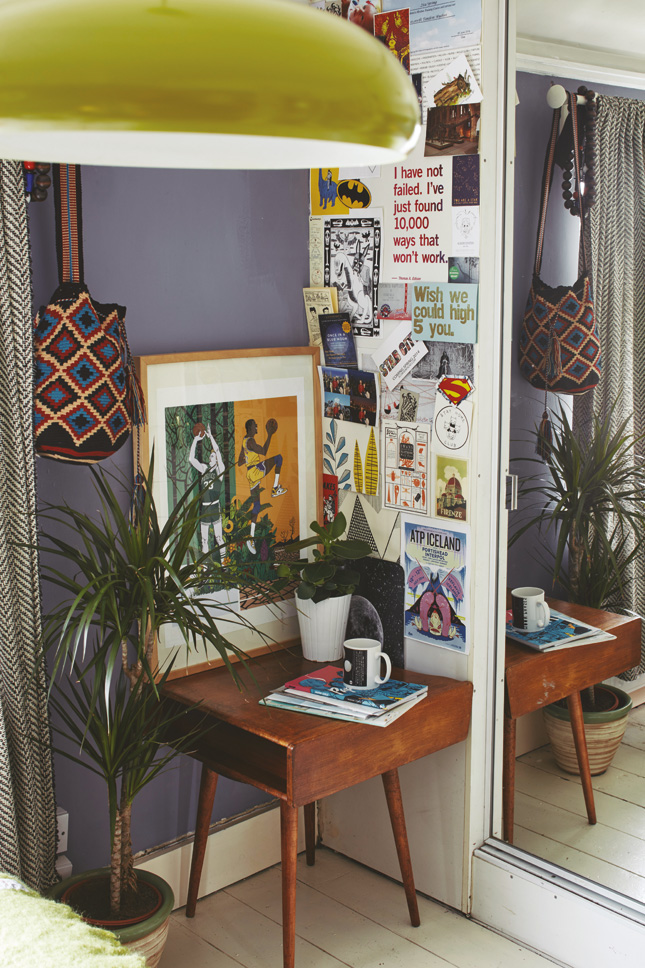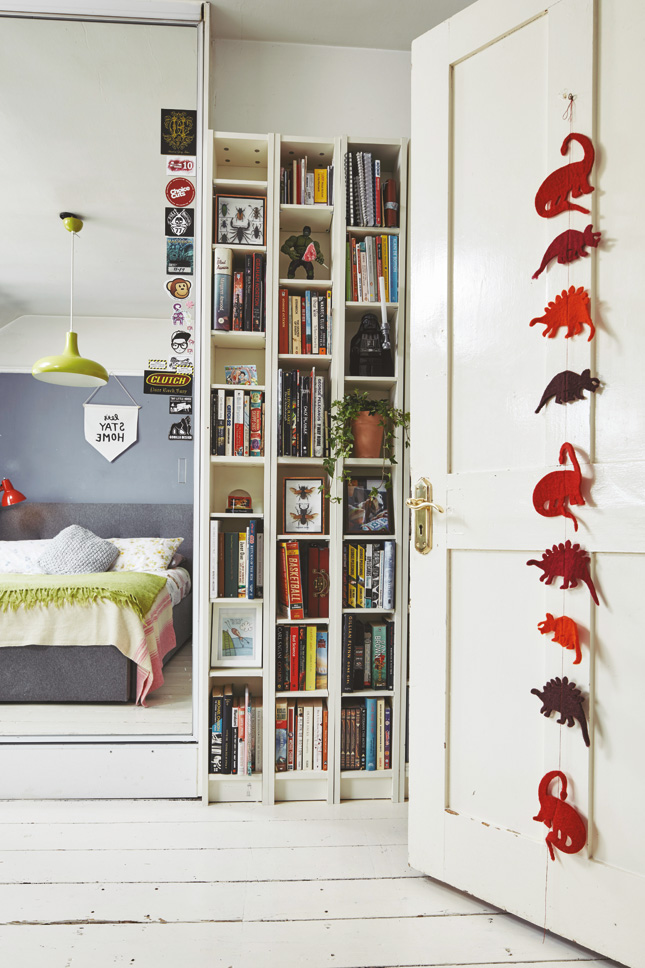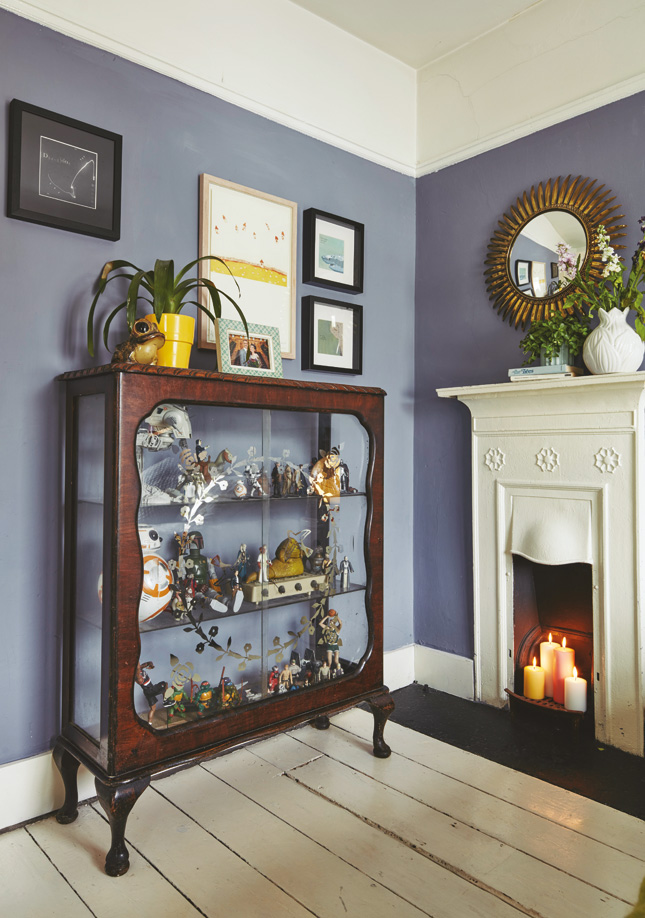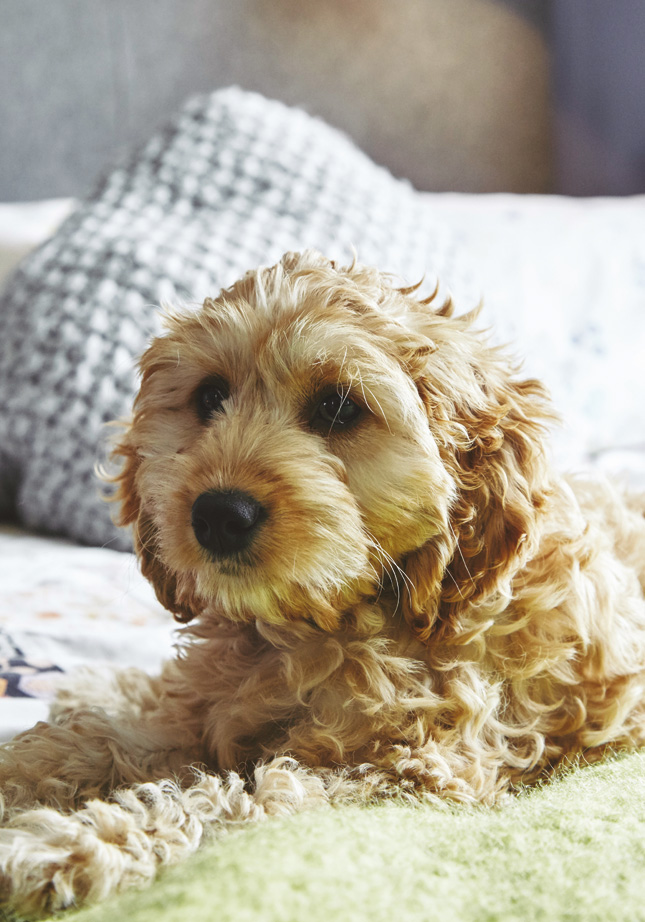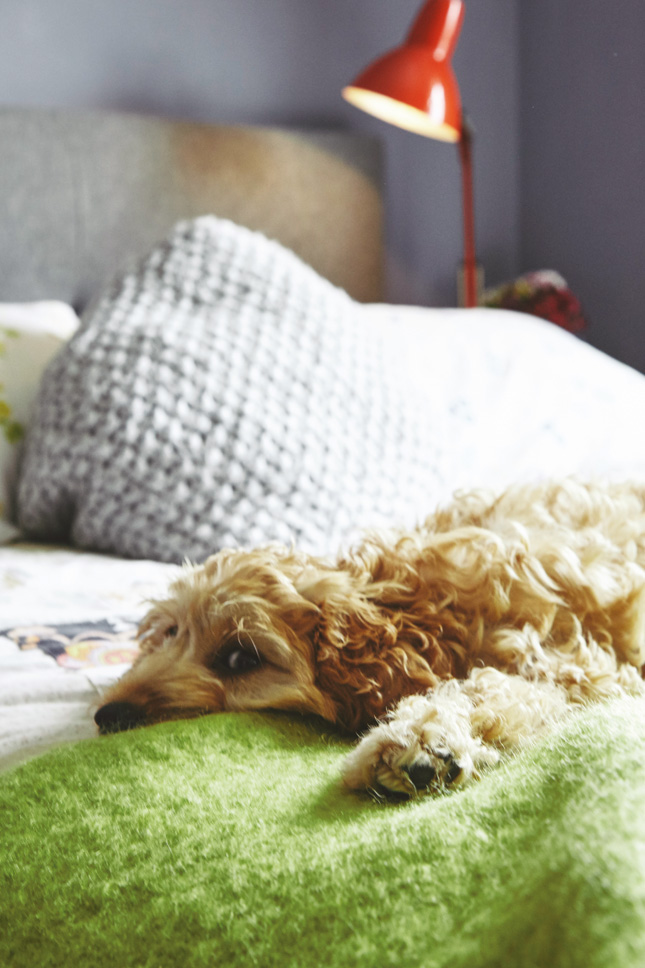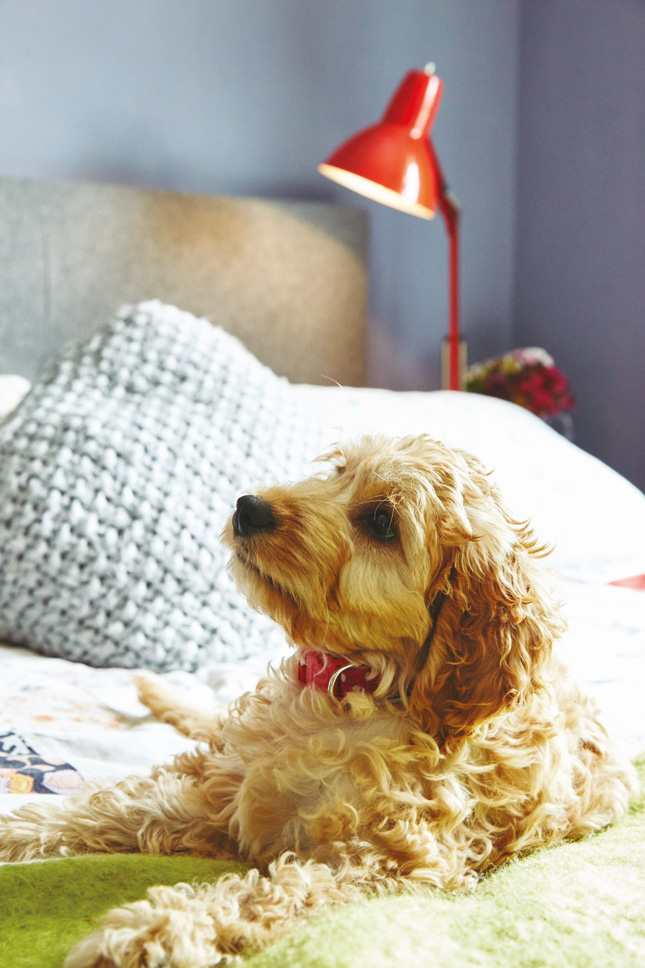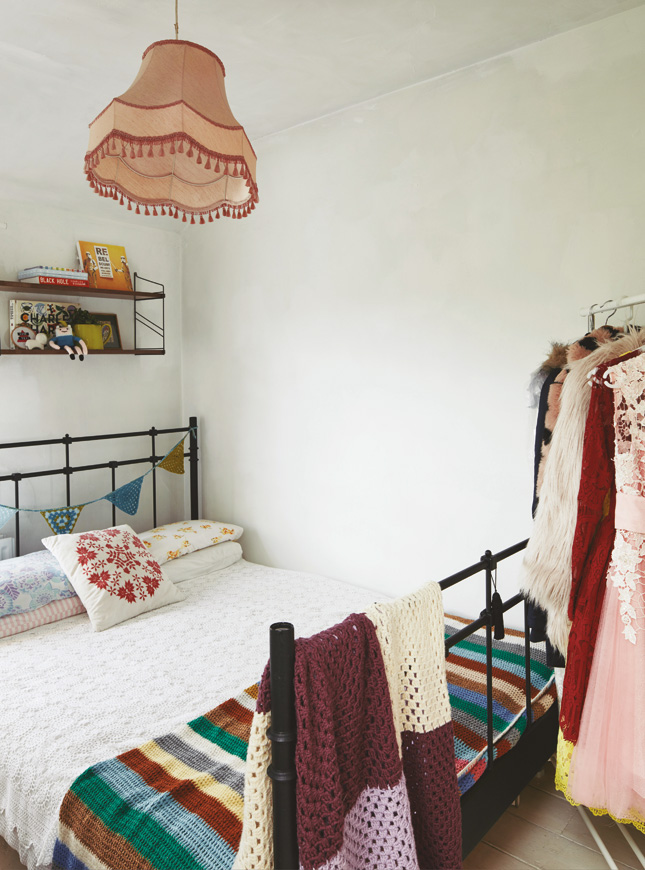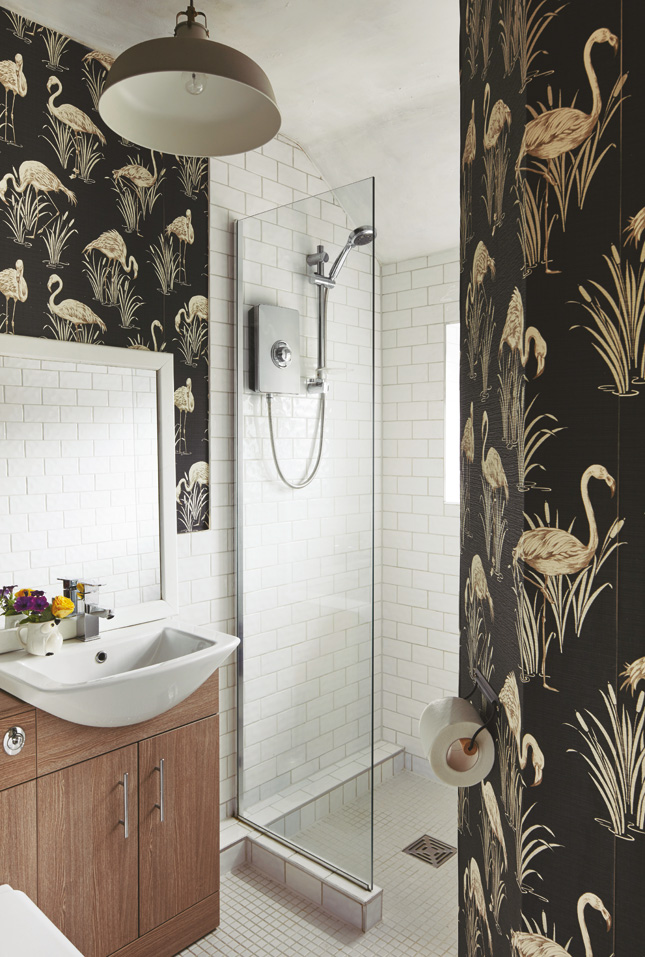 It would be wrong of us not to mention the paper gracing the walls of this house. If it's not dinosaurs in the hallway, it's flamingos in the bathroom, a woodland in the kitchen or eye popping florals in the sitting room. All from Wallpaperdirect.ie, they undoubtedly add flair; the clever edge being that we can't imagine growing weary of them, too quickly. This has to be down to Zita and Jamie's considered choices – for example, we know that avoiding pink in the flamingo-themed bathroom was a smart move.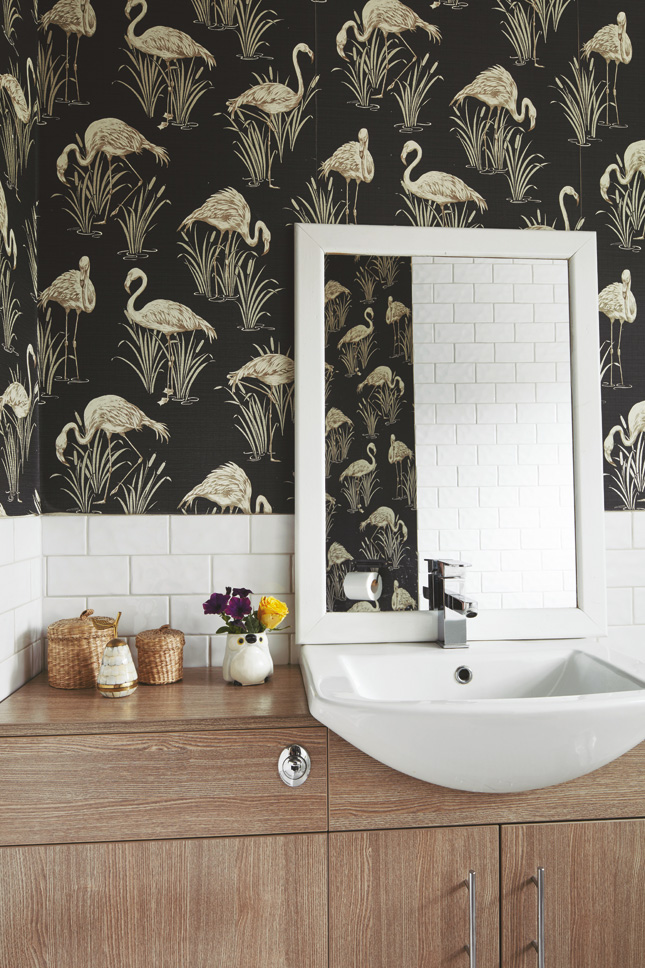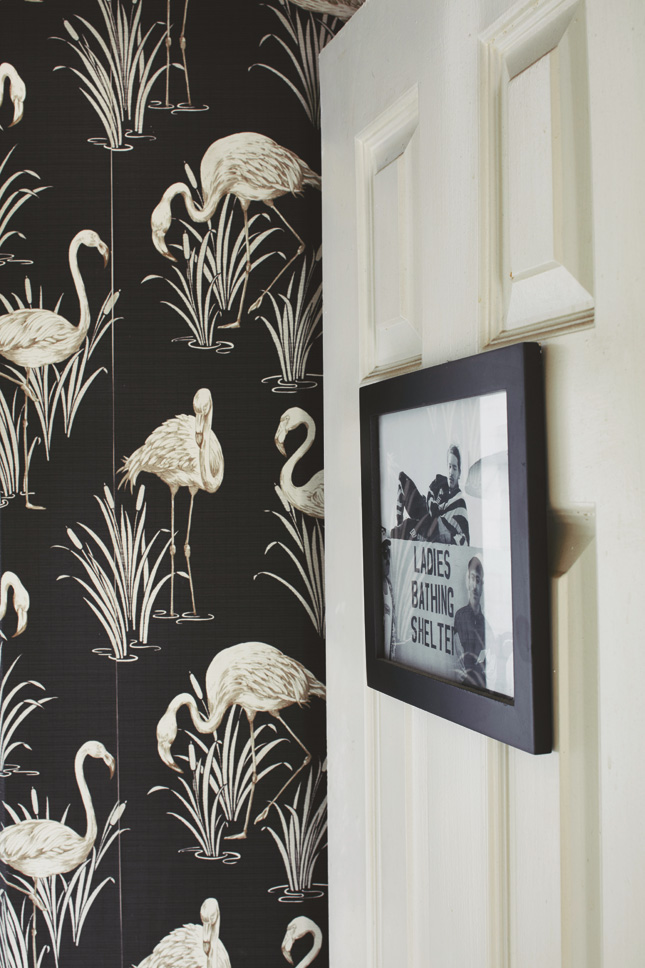 And for the paperless spots, each wall, downstairs, is seamlessly blended by the same colour; Dulux's Pure Dusk. Upstairs, you could be fooled into thinking the same applies, however, Absolute Slate reigns supreme here; a slightly lighter hue. Even with the ceilings painted, it works hand-in-hand with the wallpaper, creating an impressive contrast.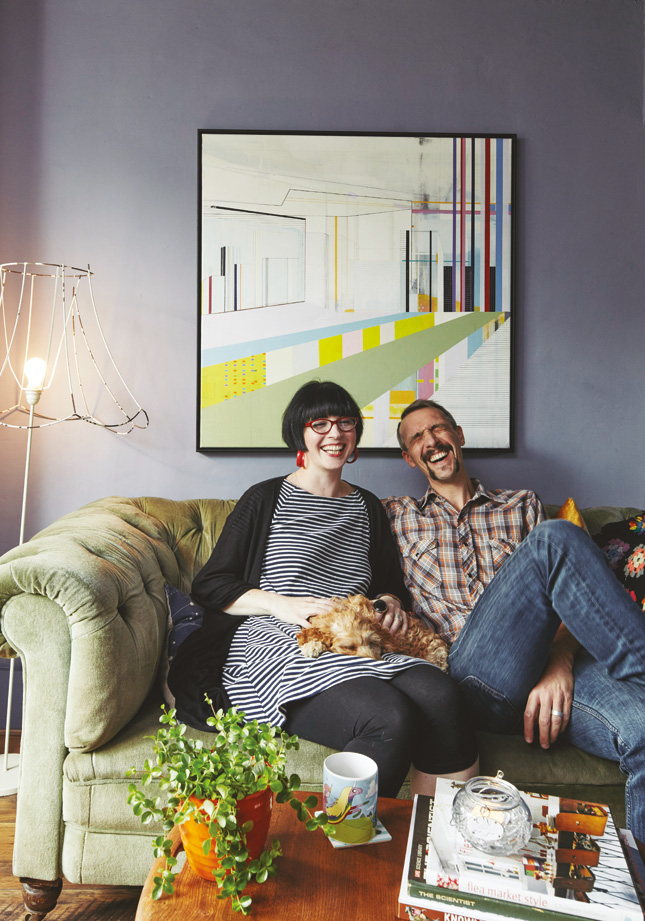 This ethos, and flair for using paint, cleverly, doesn't stop there. Their next project? "We're painting the exterior mint green – eccentric old lady's house is kind of the look I'm going for," says Zita.
As owner of Ireland's design-led, science-inspired gift shop, Seasonalbeast.ie, Zita is delighted to offer House and Home readers FREE SHIPPING on any order – just use the offer code HOUSEANDHOME at checkout. Valid until December 25th!