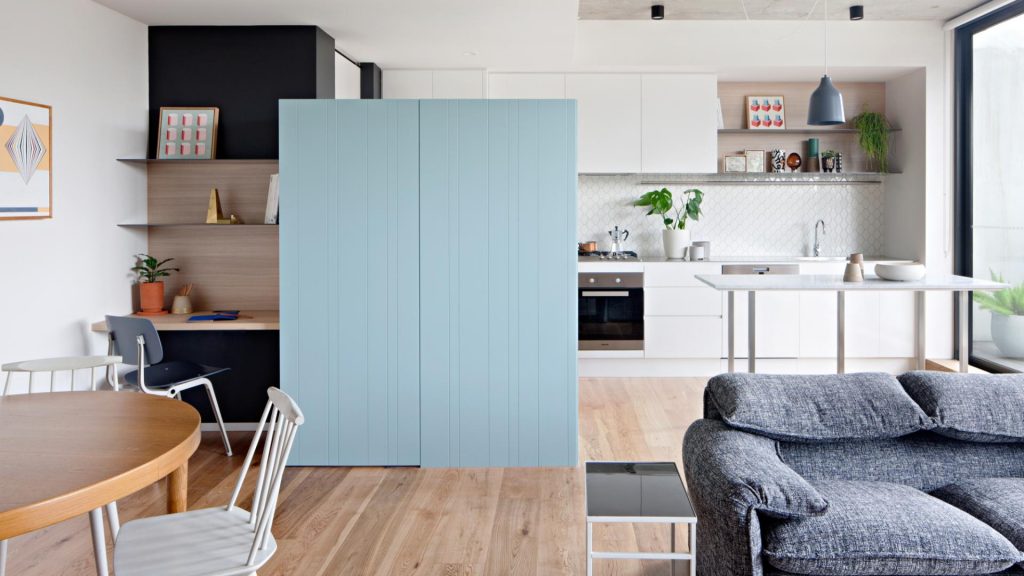 How can you lay out your studio apartment to make the most of the space you have? Small spaces are what you make of them, and this one doesn't waste a square inch. A one-room studio apartment, it's cleverly laid out to feel much larger than it is and to take in multiple purposes so as to feel like multiple living spaces in one. A perfect example of how to zone your home, this apartment is a lesson in how to make the most of a given space.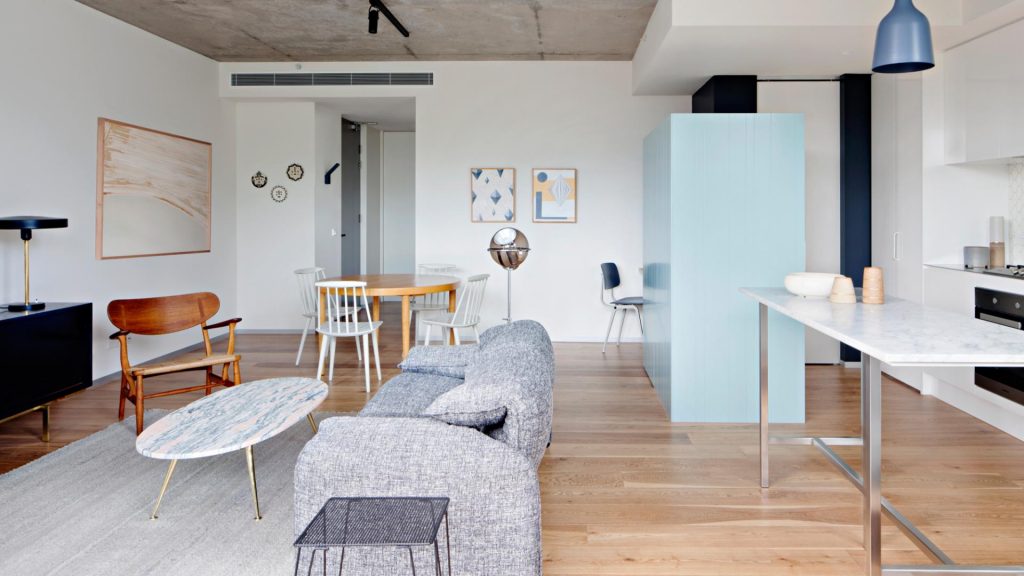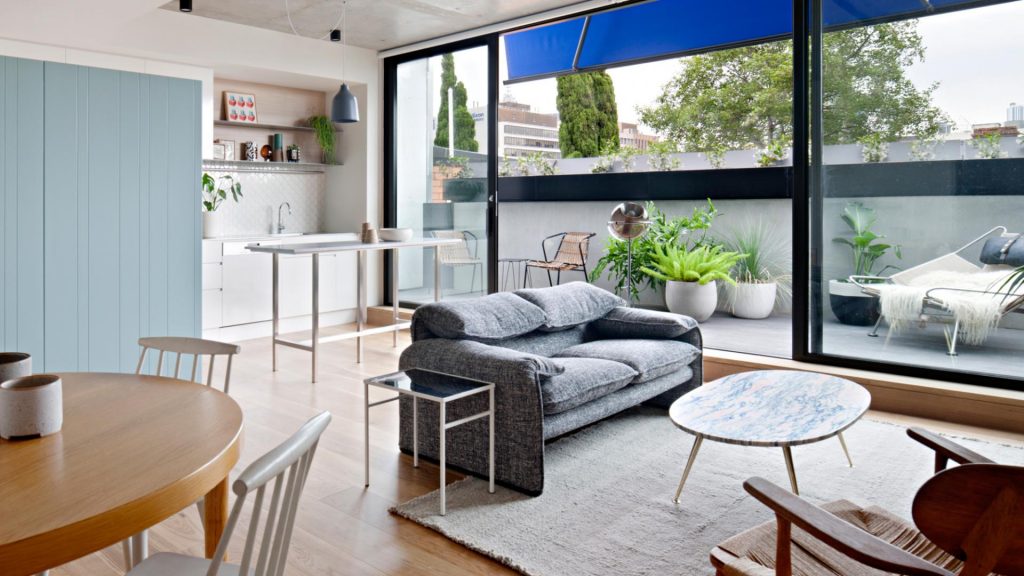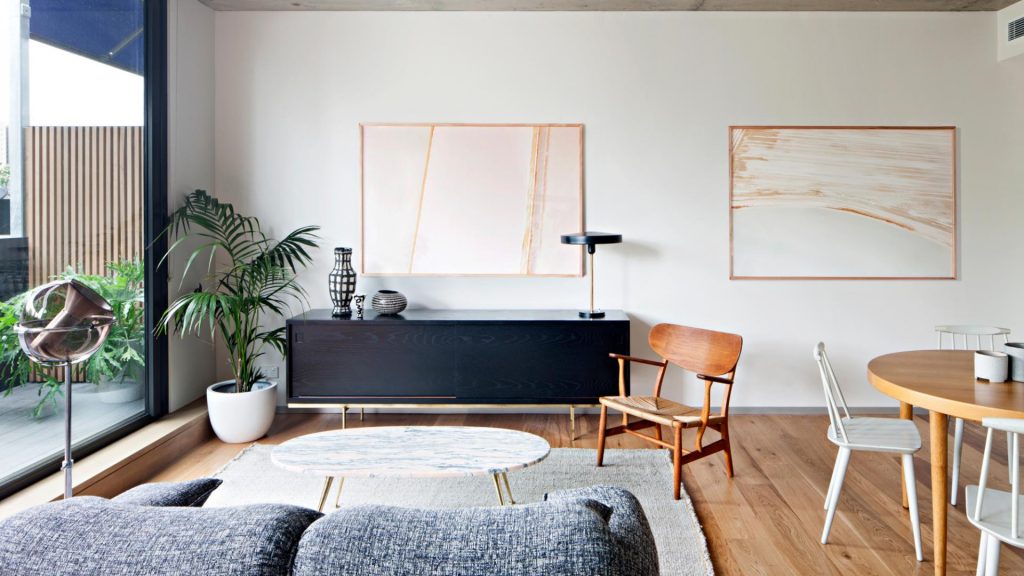 Utilising an open plan layout amazingly, the apartment easily fits a kitchen, dining room, living room and study, with far wall opening up onto a balcony. The wall of windows allows plenty of natural light enter the apartment and also gives the feeling of ongoing space, making the studio feel that much bigger.
Using furniture with open backs and raising furniture, like couches, off the ground using slim legs all give the illusion of a bigger space, as well, as they enhance the feeling of space and movement.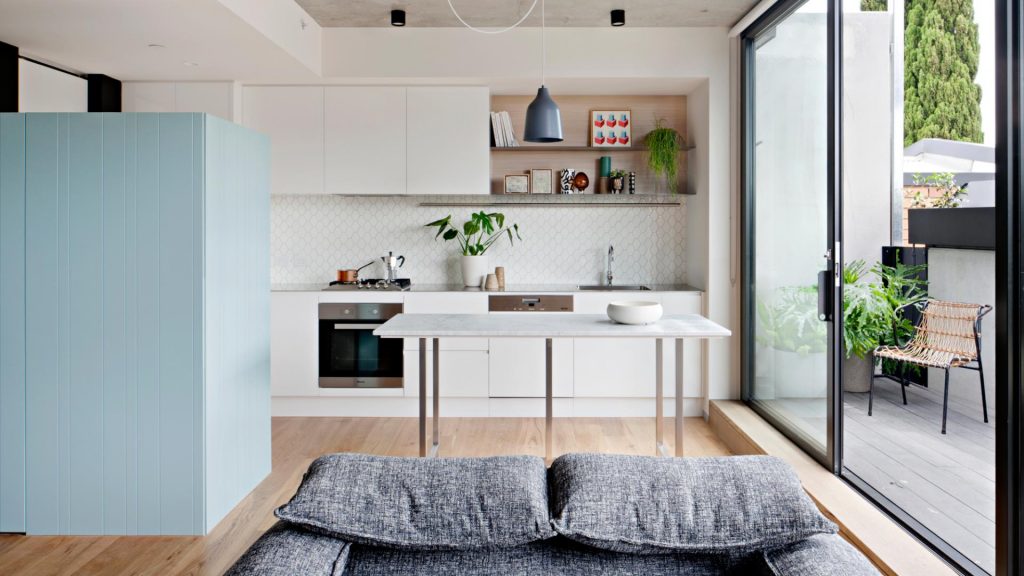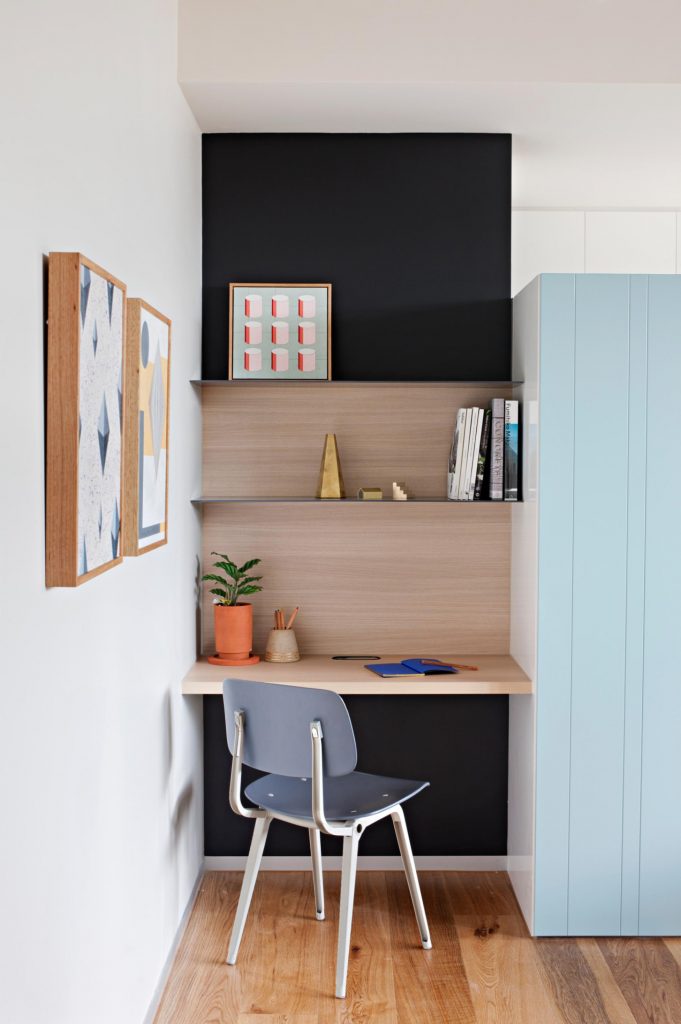 The pastel blue wall isn't just a dividing wall, it's also a big press, offering much needed storage space in the small apartment. It also helps create the perfect area to squeeze in a built-in desk and workspace, the perfect way to finish off what is a multi-purpose space.
The apartment was designed by MA Architects, developed by Neometro and furnished by Modern Times.