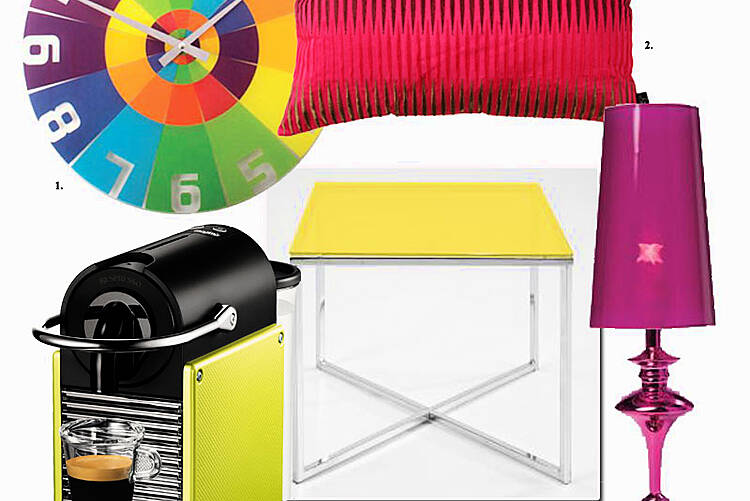 Neon colours have been hot on the catwalk all year, bringing back memories of an 80s childhood filled with armfuls of plastic bangles and alternating high-lighter pink and yellow socks. For some the memories are enough but we know there are secret fluoro fans out there. Perhaps they have extraordinary reality TV show "My Big Fat Gypsy Wedding" to thank for the reawakening of this eyeball assaulting trend? Who can forget the bridesmaid's outfits from Delores's wedding in season 4, "I'm a palm tree, she's a pineapple"!
You may not want to parade around in public in one of Thelma Madine's incredible meringue-shaped creations, but you can still fill your life with fluorescent colour with these vivid accessories from Pickit:
All available to buy now on Pickit!