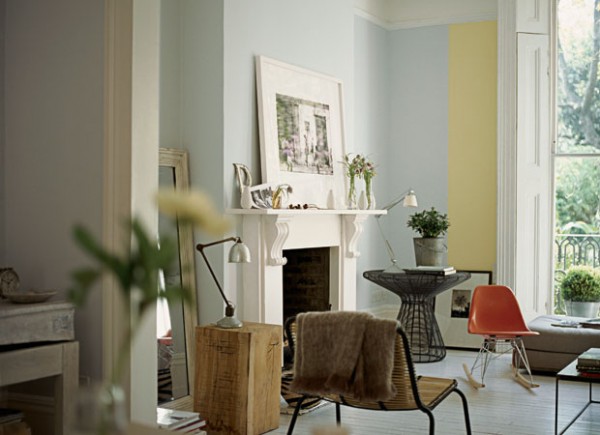 In this living space warm yellow and cool blue are combined for a peaceful affect. To recreate this look in your home try Crown Summer Picnic solo one coat emulsion (yellow) and Crown Cascade Indulgence luxury matt emulsion (blue).
Most living rooms have to be multi-tasking, filling a variety of needs. From social space for friends and family gatherings to a quiet zone where you can chill our, listen to music, watch a movie, your living room is one of the hardest working rooms in your home.
To get the balance right start with a natural flooring like coir matting or floor boards to promote a spacious look.
A big sofa is a key feature of the living space, especially if your home's style is pared down with minimal soft furnishings. If you have the space consider two, two-seater sofas opposite each other or in an L shape which are particularly conducive to socialising. Spend time getting the right sofa remembering to sit on it for at least five minutes to test its quality.
Introduce white as a base colour and add pastels such as a warm honey colour which ushers in feelings of comfort and hospitality. Opting for an simple palette allows you to use different furnishing styles and to introduce pattern.
Add a statement chair for colour contrast. This can be a favourite comfy armchair re-upholstered in a funky fabric.
Stick to one range of colours or patterns for your soft furnishings to unify different styles of seating within the living area and to keep it from looking cluttered.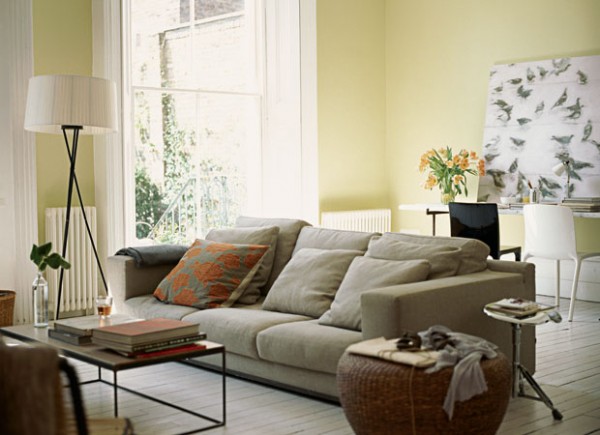 For more ideas on creating a calm home check out Peaceful Spaces, published by Ryland Peters & Small.