In our March / April issue of House and Home, we took a look inside artist Orla Walsh's home. Check out these extra online pictures, and pick up a copy of the new issue to see the entire article in all of its glossy-paged glory!
A tour of artist Orla Walsh's home enlivens the senses just as much as her pop art-inspired creations. Orla's iconic paintings are emblazoned with snippets of Americana, depicting Heinz Ketchup bottles, New York yellow cabs and Route 66 signs in a signature style she has been honing for the past decade.
(Photos: Paul Sherwood, Words: Sarah O'Hegarty)
Orla's busy and bright kitchen is given character with one of a kind accessories.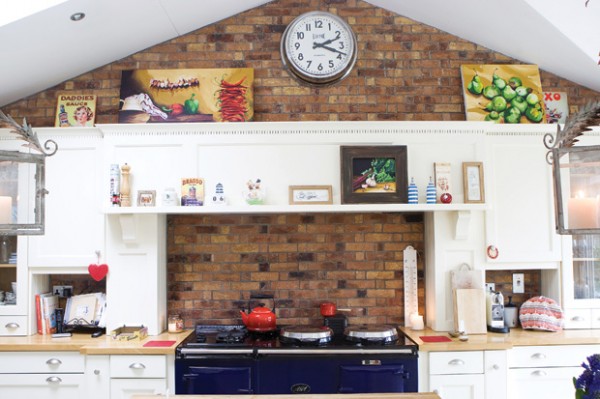 The rocking horse in the kitchen was a gift from Orla's parents. The ornate candle holders which hang above the island in the kitchen were sourced by Orla in the south of France.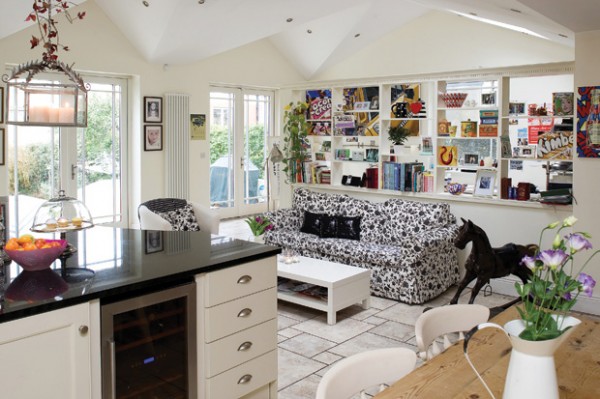 The trinkets which align the bookcase that divides the kitchen and studio area were picked up in La Cure Gourmande in Paris and TK Maxx.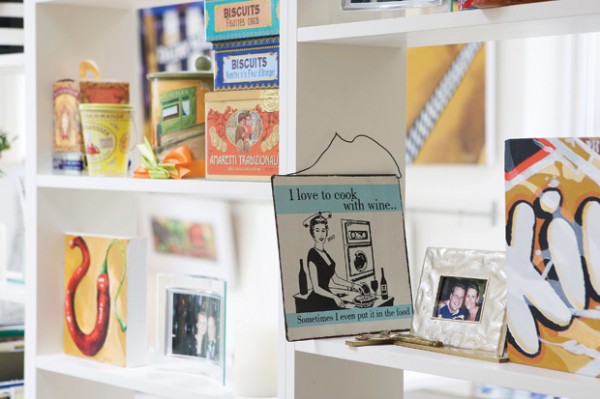 When I first started painting, I sat at my kitchen table. I liked the fact my work kept me close to my family rather then isolated in a separate area. So when I was designing my new kitchen, I incorporated the two so that I can paint and cook in the same room - Orla says.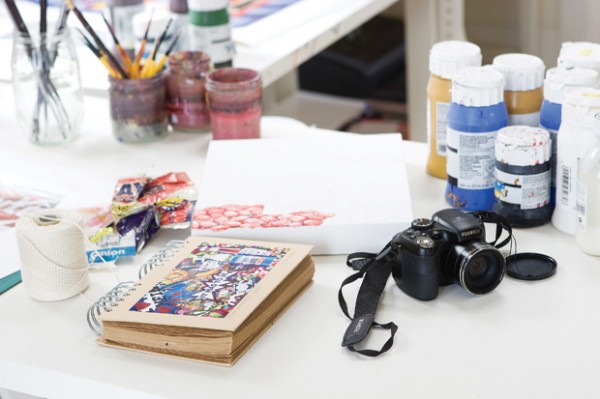 This eclectic mix of frames came from TK Maxx and Blackrock framers.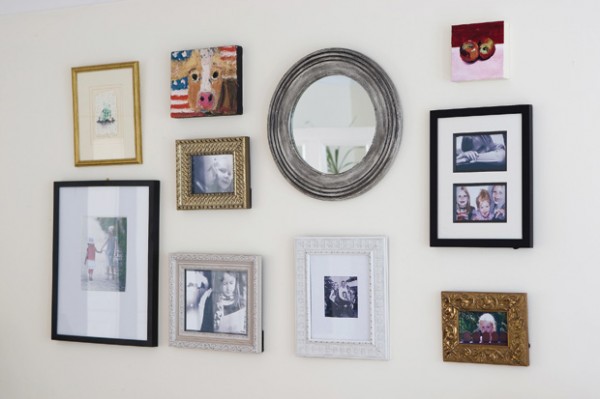 I don't necessarily think I have a definite style. I know what I like and will always have a picture in my head of how I want a room to look when it is finished. I go into loads of shops and I look at magazines, to find images that are attractive to me. Then I try and recreate that in my home.
More of Orla's house
Find the rest of Orla's house in our new issue's My Style feature, on news stands now!