Belfast native Kieran Rooney lives in Buenos Aires with his Argentinian wife Gabriela and their son Ignacio. In Easter of 2008 they opened Rooney's Boutique Hotel in the heart of the city, where the elegant lounge bar is the perfect spot to relax, share a drink with guests, or simply watch the world go by.

My favourite room is the lounge bar of our hotel. It's a corner room of the hotel which overlooks one of the principal avenues in the heart of Buenos Aires, full of tango bars, restaurants and theatres.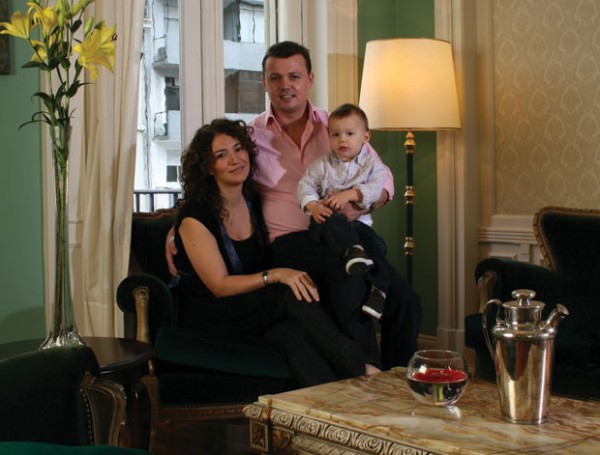 I picked up this sofa and chairs at an auction and had it reupholstered in green velvet. My dad is an upholsterer at home in Belfast, so I know a bit about it myself, particularly in relation to what's good in terms of quality. That sofa was in pretty good nick so we just redid the cushion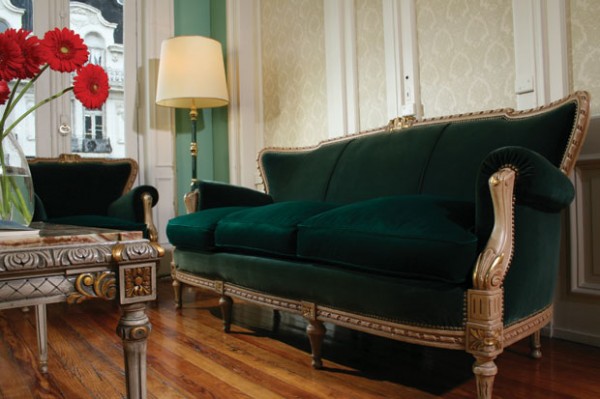 The bar in the corner is walnut veneer. When I bought it it was in pretty good condition, and then I gave it to someone to recondition and he made a mess of it, so I then gave it to someone else who was able to save it. That piece is my favourite piece in the hotel, it's really different. It's very elegant but at the same time it's useful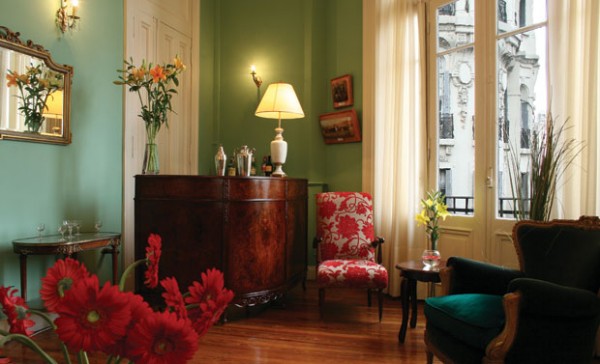 I spent 12 months going through auctions in Buenos Aires looking for that chandelier. There are about 20 chandeliers in total in the hotel. When I bought them they were still in their original state, but you wouldn't recognise what they were if you looked at them because they were covered in so much dirt, so they had to be cleaned. It was a labour of love. I met an old man who worked with chandeliers who showed me how to go about the process of taking them apart and putting them back together. I spent many late nights fixing those chandeliers.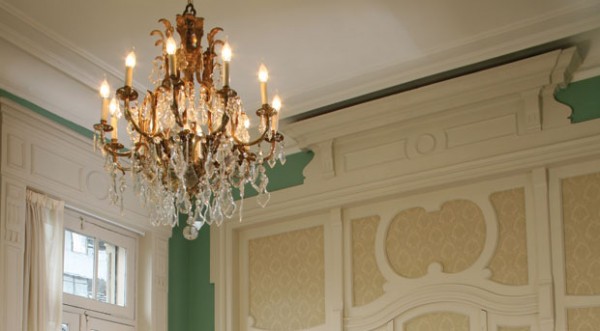 To find out more about Rooney's Boutique Hotel, visit their website.