When your life is dedicated to the pursuit of all things culinary, a naff kitchen simply won't do - just ask Sharon Heirne Smith, the stylist and writer of the Friendly Cottage lifestyle blog. Check out the full feature in our current issue of House and Home.
(Photographs: Paul Sherwood)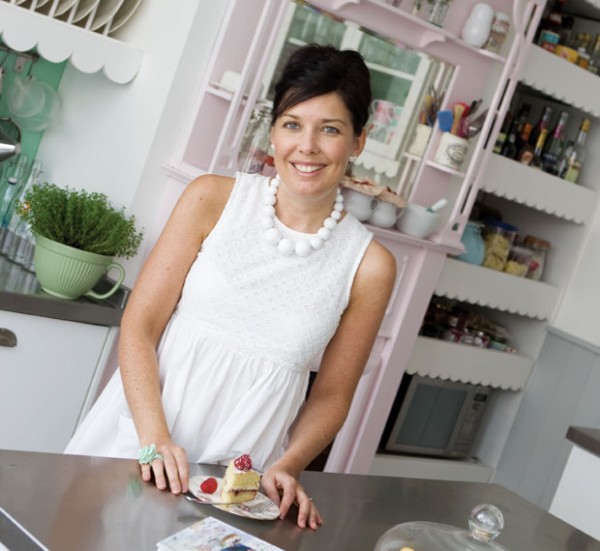 The house was a 70-year-old, three-bedroom property and nothing had been done with it for years. We had to redo almost everything and decided to make the back parlour into a new kitchen.
Before:
Sharon's kitchen was once the parlour of a rundown former council house in South Dublin. This was a textbook refurbishment job that ticked all the 'major problem' boxes: an unusable galley kitchen, rotting floorboards, and original but neglected fireplaces. Sharon, a fanatical cook and a food stylist, needed a kitchen to suit not just her lifestyle but her profession.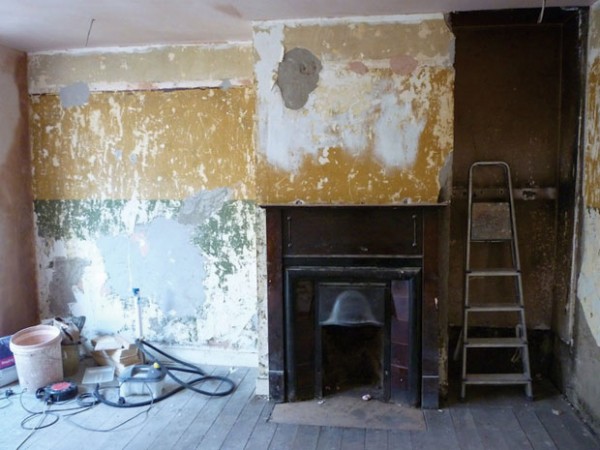 After:
Sharon,  a stylist with a highly-developed sense of aesthetics, combined some affordable Ikea kitchen units with the expertise of a local carpenter, (Harvest Construction, Co Wexford) to produce a beautiful kitchen island and bespoke storage solutions.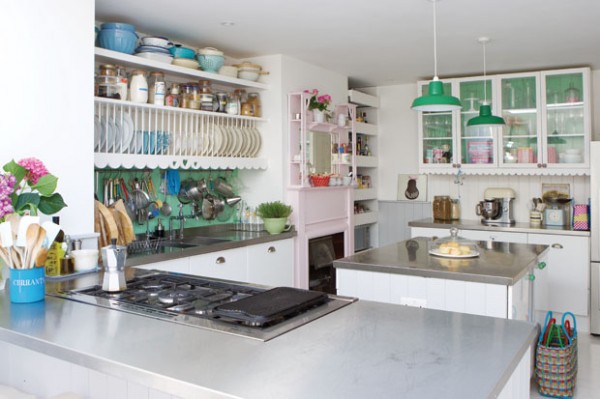 The stainless steel work surfaces are from Kent stainless steel. The wood trims and floors are from Woodworkers, and electrical supplies are from T O'Reilly Electrical. The homely cupcake colour scheme was chosen and applied by Sharon with paints from MRCB paints.
The kitchen island is a combination of Ikea units screwed together, topped with a stainless steel surface and finished with tongue and groove end panels. The unit is on castors so I can move it around and it's fitted with sockets to make it really practical
Sharon's carpenter made the pantry drawers, as well as a plate rack and shelving above the sink. Sharon got her plates at Mac Salvage, and the sink and pull-out pantry from Hafele.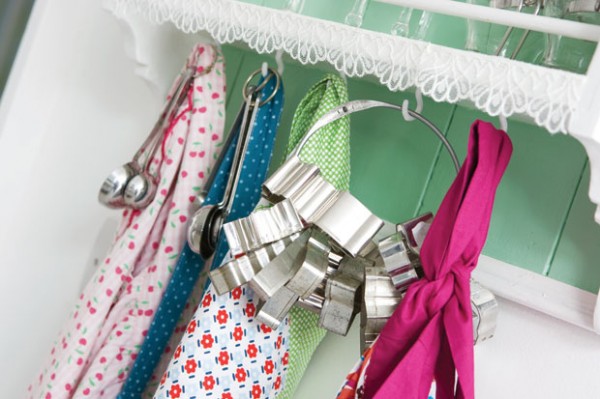 My furniture makeovers always start with a paintbrush. Then I usually can't help myself embellishing with fabric, lace trims, pom-poms, painted stripes and colourful knobs. I am even hatching a plan to go decoupage-mad with doilies!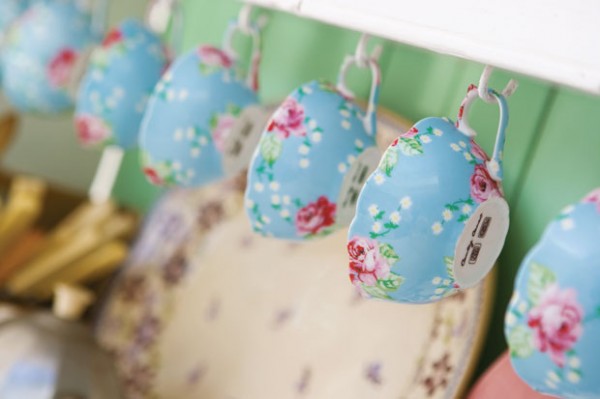 As Sharon uses her kitchen for work as well as her home life, ease of access is crucial, so she opted for open shelving where possible.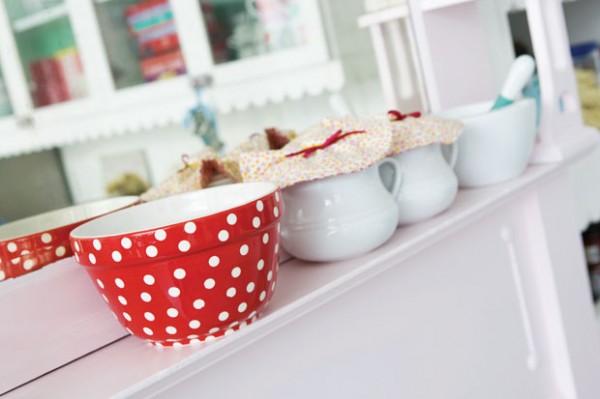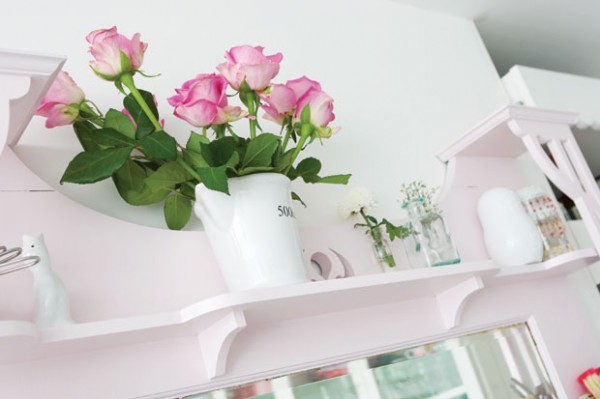 Tell us what you think:
What is your favoutite item in Sharon's kitchen? Tell us in a comment!
Don't forget to check out Sharon's blog at Friendlycottage.blogspot.com and her food styling and writing at at www.blueberrypie.ie.