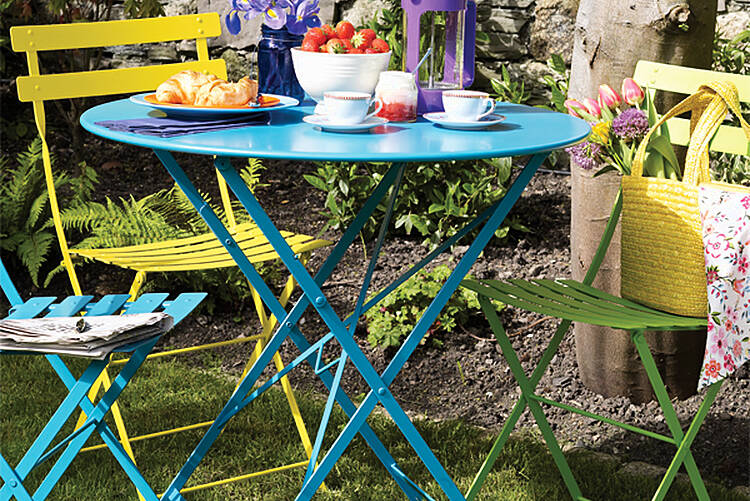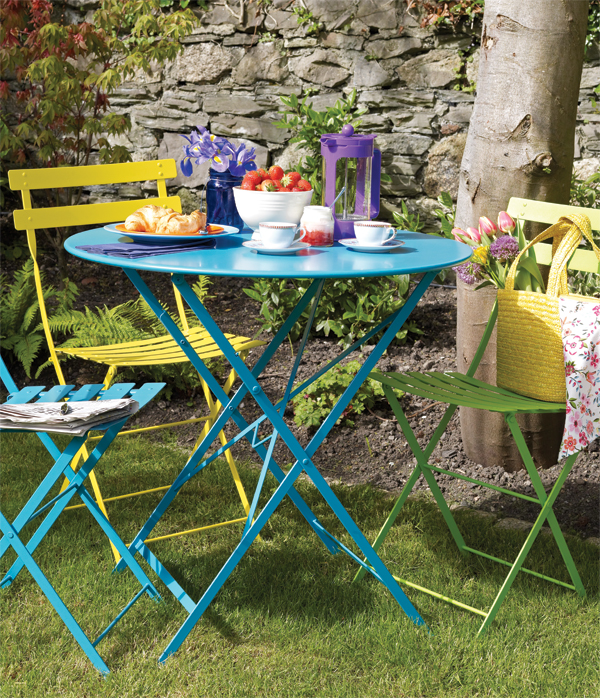 With the school holidays just around the corner and the sun finally coming out it's time to embrace the great outdoors and rediscover the simple joy of freshly cut grass and a cool drink on a balmy day. Colour is a great way to cheer up our neglected patios so why not inject a pop of colour to your outdoor space with colourful bistro furniture like this from Fermob at Formality, Glasthule, Co. Dublin.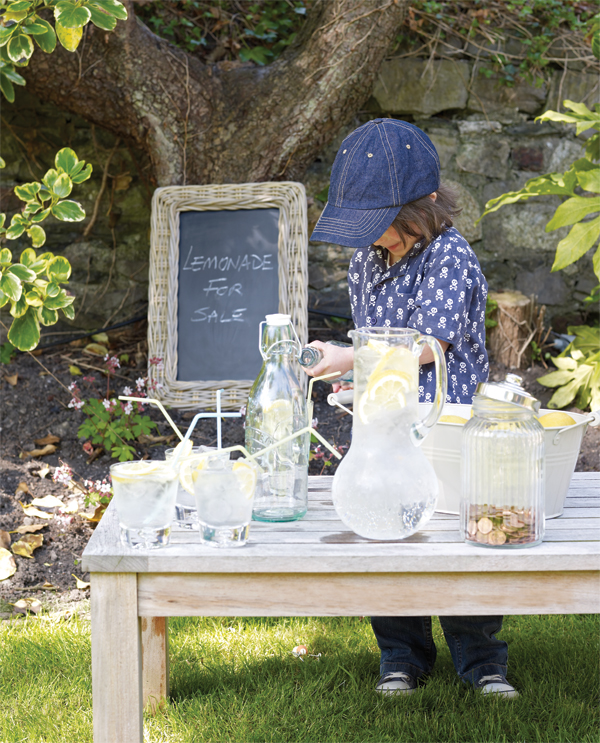 Keep cool with some home-made lemonade from your very own lemonade stand. Find a similar blackboard from Meadows and Byrne and glass bottles from Stock.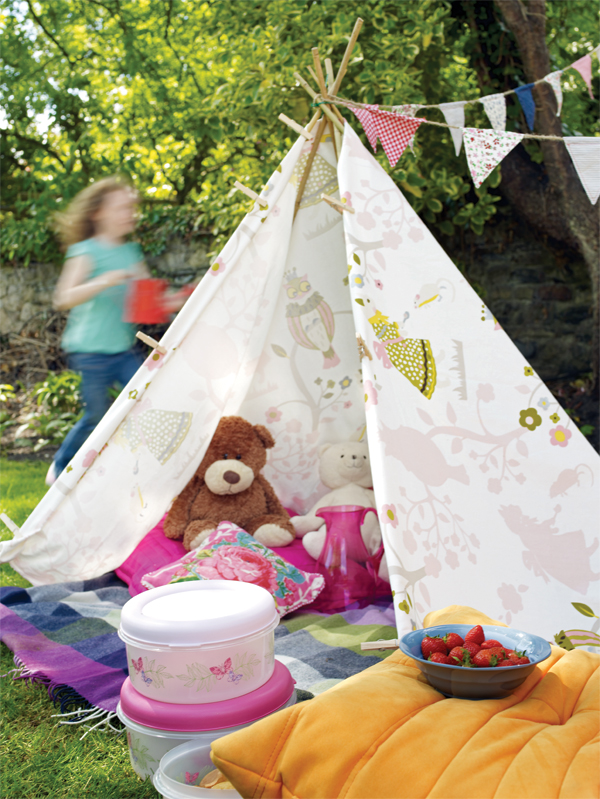 Create a teddy bear's picnic with the kids using any fabric, some bamboo and some pegs. This owl and pussy cat fabric is from Murphy Sheehy at €25 a metre. Find similar bunting and storage containers from Dot Com Gift Shop and cushions from Avoca.