Yesterday we sent out two great tutorials in our March edition News from the Nest, and today Aussie interiors blogger Sarah from abeachcottage.com is sharing a fantastic tutorial on making over her old computer desk with a bit of oilcloth. Check out the tutorial below to find out how to do it yourself!
Finished piece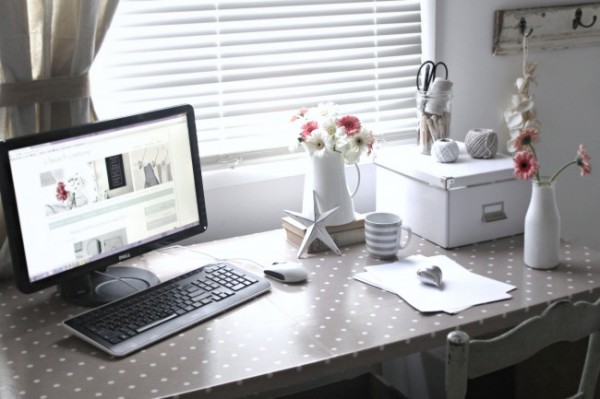 What you'll need
An old computer desk
A large piece of oilcloth (try Avoca,  Murphy Sheehy or Cath Kidston at Dundrum)
Scissors
Staple gun
Difficulty level
Easy. In Sarah's words "It really couldn't have been much simpler either - buy some oilcloth, wrap it around a table/desktop and bob's your uncle"
Step one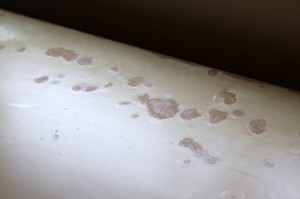 As you can see, the surface of the desk above has suffered the wear and tear of daily use in a family home. Turn your desk upside down and lay the main desk piece face down on the underside of the oilcloth.  If the oilcloth has a repeating pattern be sure to place the desk piece carefully in line with the pattern.
Step two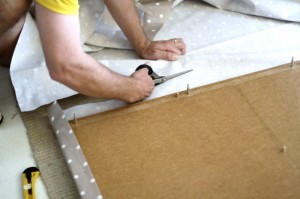 Cut the oilcloth around the shape of the desk, leaving a generous amount of extra oilcloth for folding. Repeat for each four sides of the desk.
Step three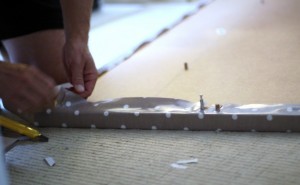 Work around each side, fastening the oilcloth down with a staple gun. Make sure the oilcloth is pulled taut for a neat result.
Step four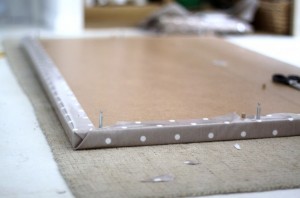 Remove excess oilcloth with a stanley knife or scissors, and then make a neat fold at each corner, securing with the staple gun.
Step five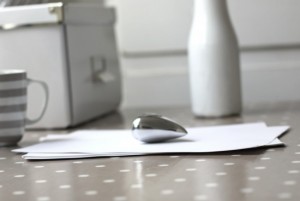 Adorn your desk with gorgeous decorations - and voila! You've got a stylish new workspace.
Result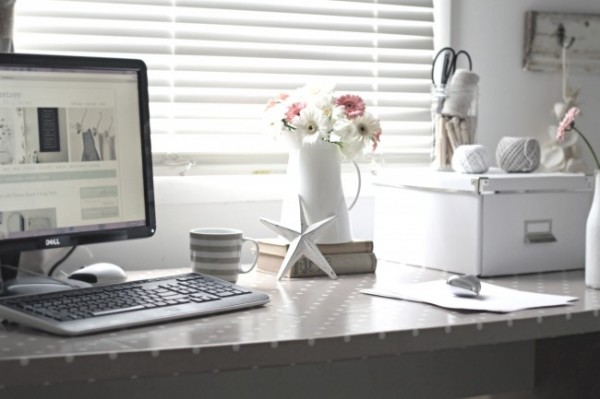 A super simple makeover project with a stunning result! Sarah's desk is a great example of upcycling done right - for more fabulous DIY tips and tricks, visit abeachcottage.com