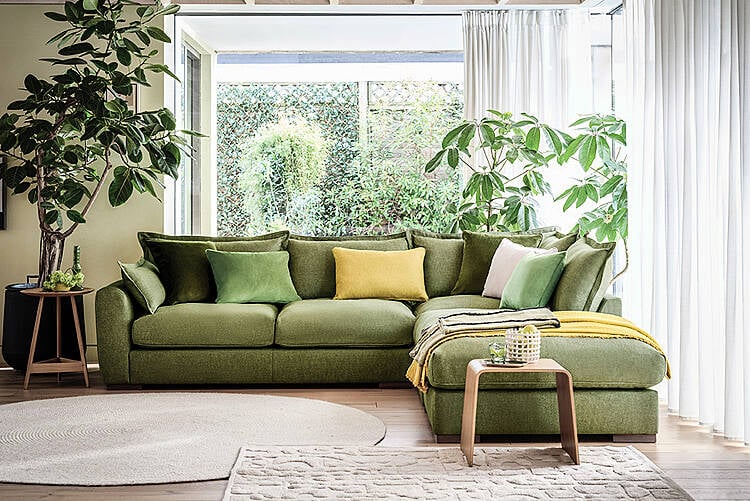 Brighter days are just around the corner. Refresh your home for the new season with any of these 10 simple updates
Words: Ciara Elliott
The coming of spring and the accompanying sense of renewal makes it a great time to give your home a refresh. Whether your décor is looking a little tired or your lighting could do with an upgrade, we've got a whole host of ideas to try. Some are bigger projects but others are small updates you can achieve in a moment – so what are you waiting for?
1. Add a touch of red
Want to bring an instant pop of bright colour into a new or existing scheme? There's a decorative mood in the air for 2023 with Pantone's 'Viva Magenta' – a deep pinky red – named the colour of the year. So how to go about bringing it in to your home? "Firstly, a little in every room will create cohesion and establish a 'red thread' throughout your space," says Kyra Blades, home designer at Neptune. "Make it stronger in some spaces than it is in others, according to the room's character. Think lamp bases, shades, throws, cushions and rugs for red on a smaller scale."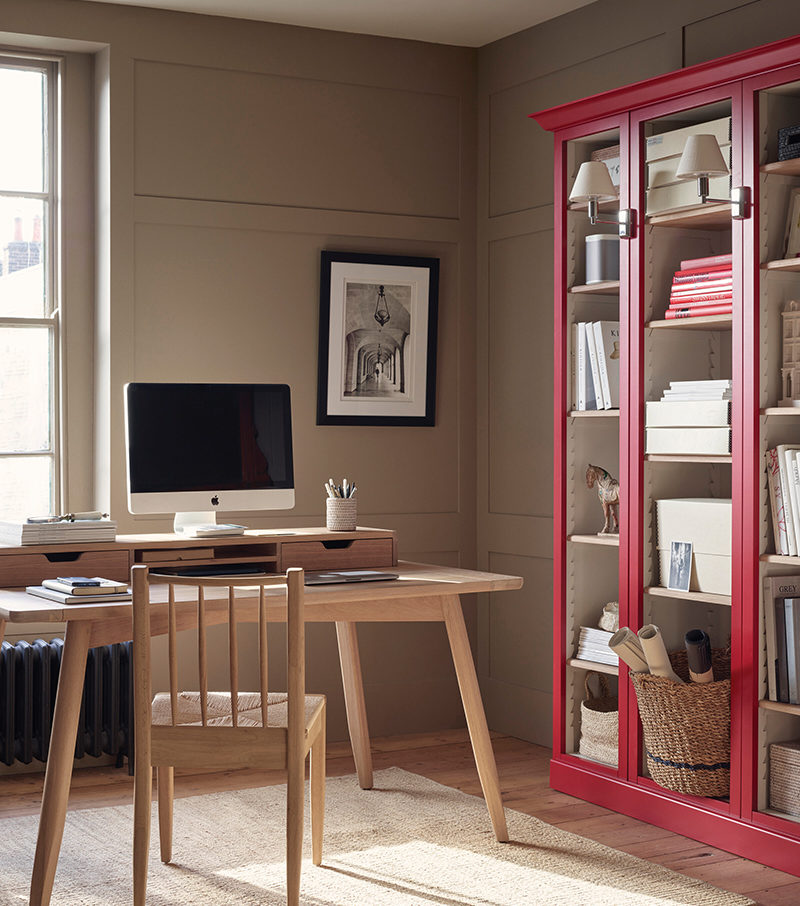 Image: Neptune's Burnham Red 2.5l emlsion, priced at €62. Visit the Neptune website for Irish stockists.
2. Paint a door frame
One of the quickest ways to freshen a room is to paint a door, doorframe or windowframe. Picking a mood-boosting hue, such as yellow, or a natural shade such as blue, will add to the dopamine hit. We love this muted shade by Francesca's Paints, seen here at the Artist Residence hotel in The Cotswolds. Founded in 1996 by passionate colourist Francesca Wezel, Francesca's Paints was one of the very first companies to offer sustainable paints in the market. This means that many of the paints are plastic-free, breathable and free from solvents which also makes them particularly suited to period properties.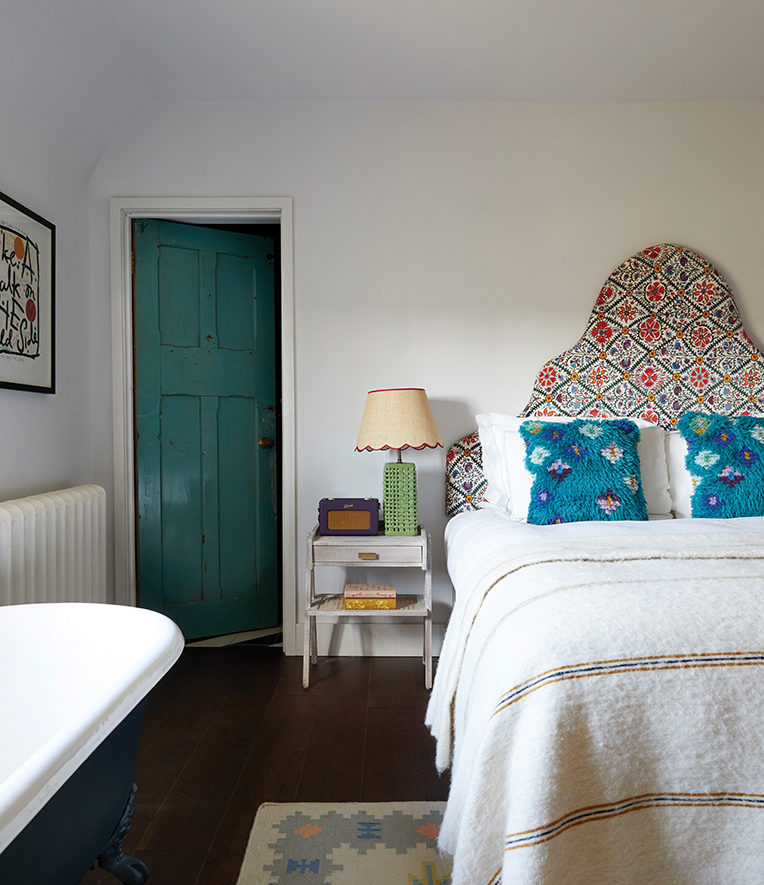 Image: Brighton Stone emulsion, prices start from €48 per litre, Francesca's Paint.
3. Create store & order
Nothing beats a good spring clean and if your bedside table is overflowing right now, 2023 might be the time to give it a good sort out and get it in shape. Multi-use lockers are so versatile and can be used as a bedside table or tucked under a desk. They look good in kids rooms, bathrooms and spare bedrooms too. To up the feelgood ante, and for maximum spring effect, don't forget to add in greenery.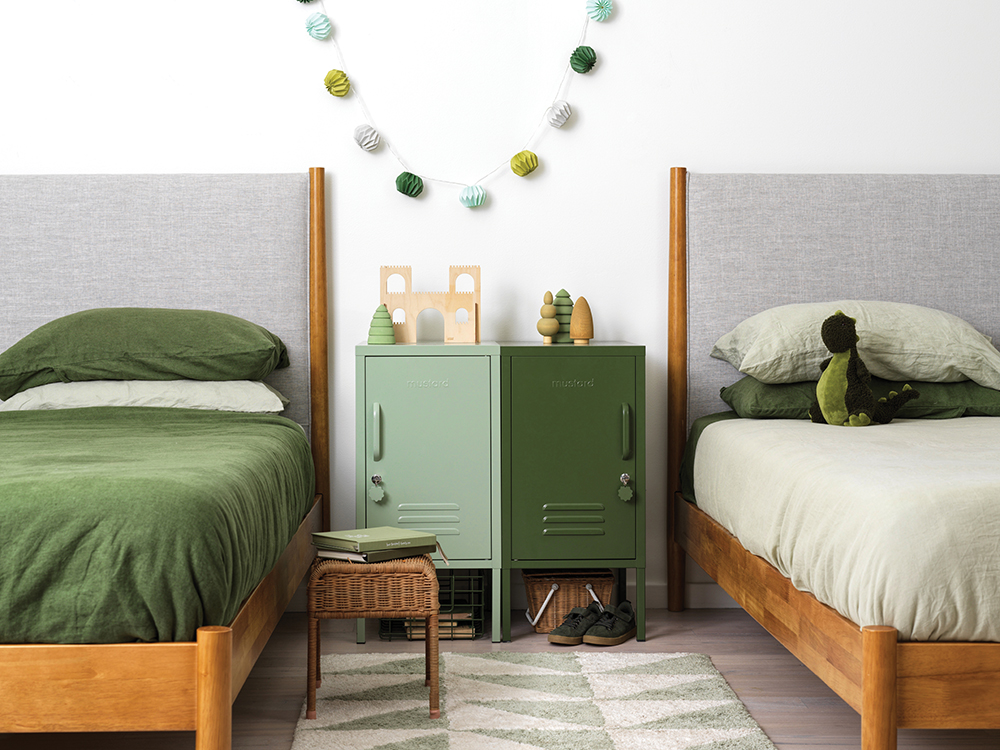 Image: The Shorty in Sage, €149 at stockists including Finders Keepers, Waterford, Hark and Kid store in Dublin and online at Mustard.
4. Go for a green kitchen
As well as being associated with nature, rebirth and relaxation, green also symbolises rebirth and regeneration – making it perfect if you want a new lease of life in your house for spring. "'Black-green' is the new colour emerging for kitchens in 2023," says Dave Fagan, brand manager at Kube. "This is a darker green and more sophisticated than people are used to. It also has undertones of black. The darker shade adds depth and interest and is an easy, soothing palette to live with. I think it will be popular with those who want a dark shade but don't want black or grey units." Dark greens complement timber finishes on breakfast bars, islands and open shelving particularly well but they also look great with white worktops and spashbacks.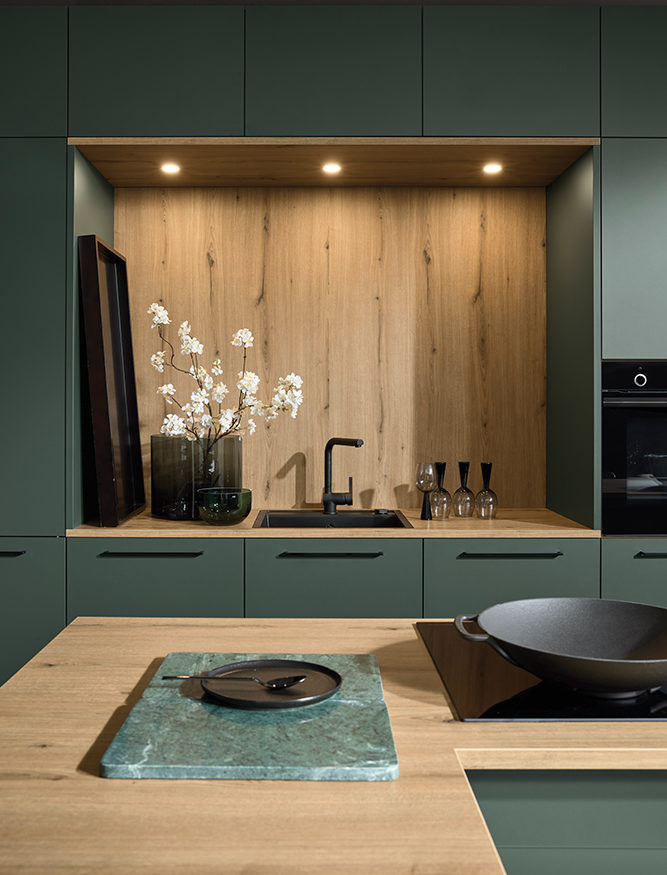 Image: Kitchens start from €12,000, Kube.
5. Brush up your utensils
Blending style with practicality, Signature Editions' new collection of everyday household essentials are incredibly functional whilst also being aesthetically pleasing. The collection, created by Iris Hantverk, focuses on homeware items that are often overlooked, but hold an important role in our daily lives. "So many people appreciate the feeling and quality of a hand drawn brush made of natural materials, such as bristles of horse hair," says Maria Reidy, MD.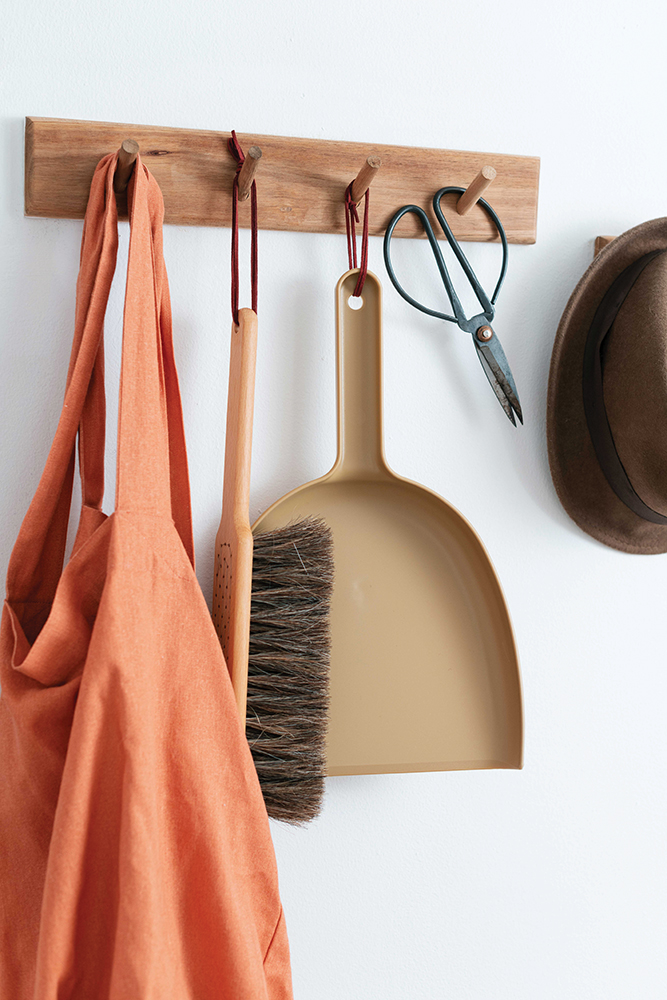 Image: Dustpan and brush set (also in grey, ochre and black), €64.95, Signature Editions.
6. Change out your lightbulbs
"By layering the lighting in your home, you can easily change the use of the space at the flick of a switch," says Lara Wasson, MD of lighting brand Litt. "LEDs use 75% less energy than regular bulbs and can last up to 10 times longer so it is worth making the switch." Try an audit of your lightbulbs at home to make sure you are using warm light for cosy evening time and brighter lamps to limit eyestrain while working and preparing food.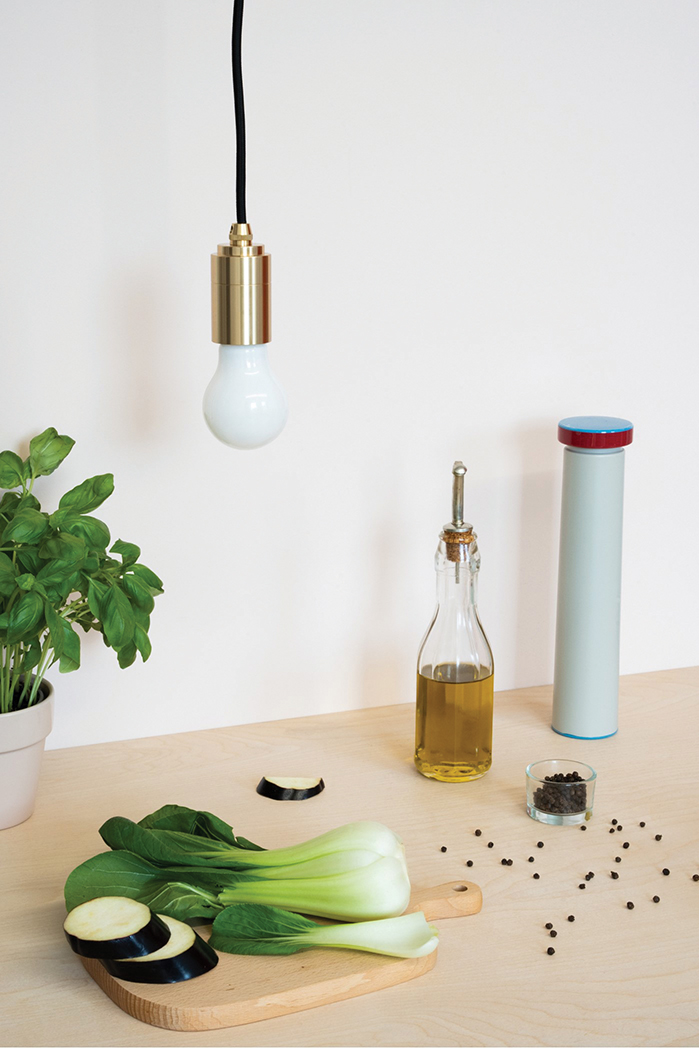 Image: Lighting starts from €7, Litt.
7. Embrace the border
According to Helen Shaw, UK and Ireland director at Benjamin Moore paint, strong colour is back in focus for the year ahead, giving us all the chance to infuse our homes with optimism, fun and originality. "The idea of 'Boldest Borders' releases your inner artist, allowing colourblocking, pattern and stencilling to appear wherever you want, from below cornicing to around door frames – and everywhere else in between," she says. "In fact the only restriction is your imagination."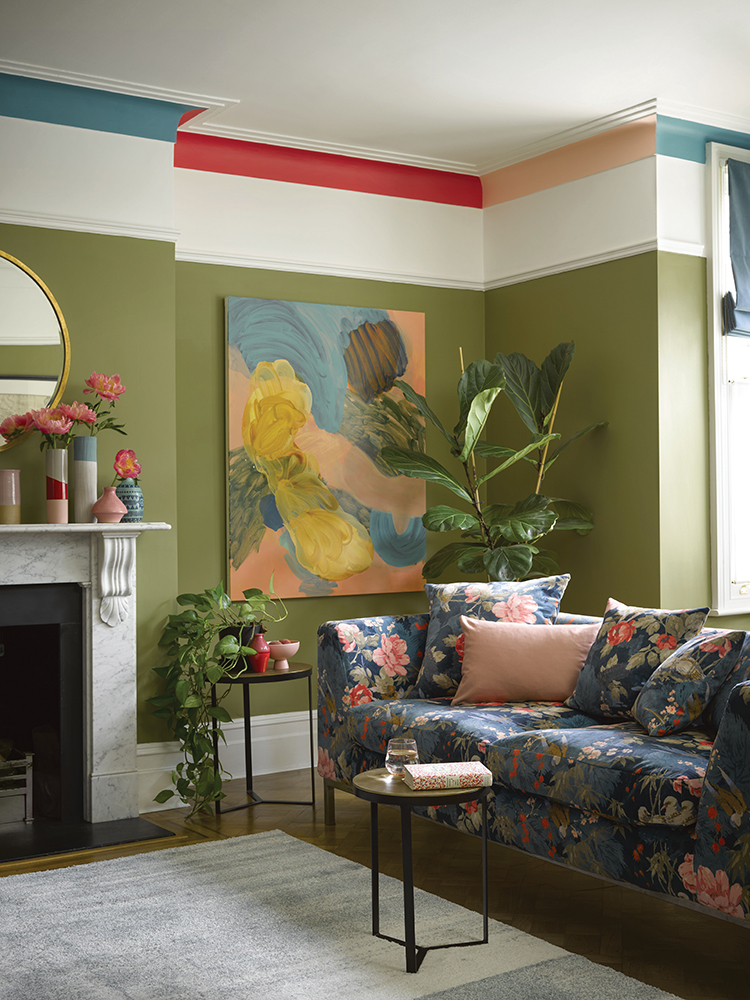 Image: Colours shown include Eucalyptus Leaf, Rose Quartz, Rose Petal, Blue Spa, Benjamin Moore, available from MRCB.
8. Create a wow moment
Looking to make an interiors statement? Sculptural, architectural lights which can be used over a dining table or kitchen island will create instant drama. "We are seeing a move towards more interesting lamps and lighting options which provide visual impact even when not illuminated," says Jo-Ann Wall, showroom manager at Roche Bobois, Dublin. "Try putting in dimmer switches for extra ambience."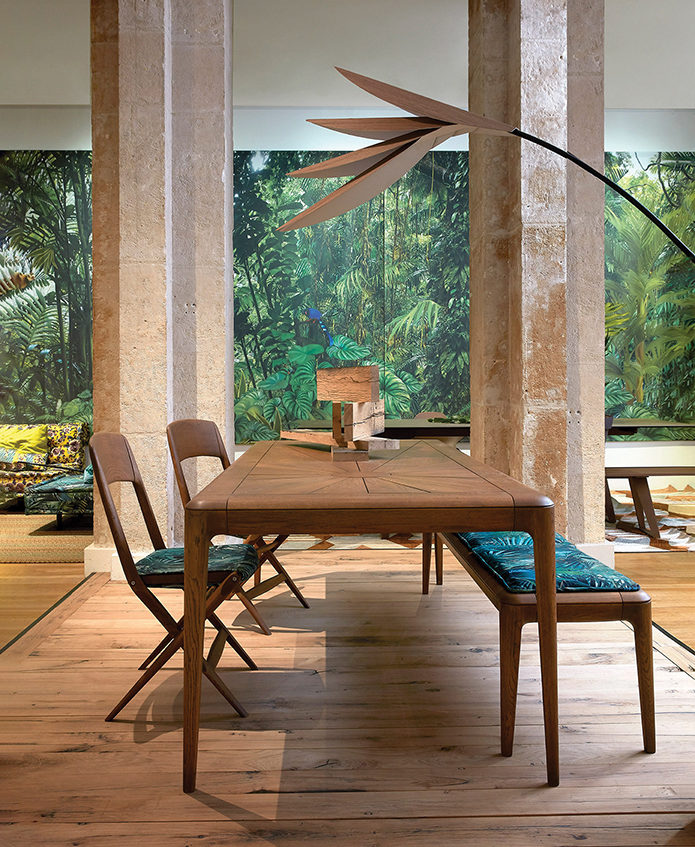 Image: Flou lamp, €2,620 with Aurea dining furniture, from €2,200, Roche Bobois.
9. Go for curves in bathrooms
"Curves aren't a new phenomenon in bathrooms, but the concept has come to the forefront, in part due to the pandemic," says Barrie Cutchie, design director at BC Designs. "Bathrooms are one of the rooms we turn to, to switch off and take care of ourselves both mentally and physically. Adding curves can introduce a visual rhythm that infuses a more relaxed feel to the space, removing harsh lines and angular corners. These softer curves are naturally found in nature and as we become more in tune with our surroundings, our buying habits will continue to be influenced, both in terms of design but also focused on eco-conscious purchases."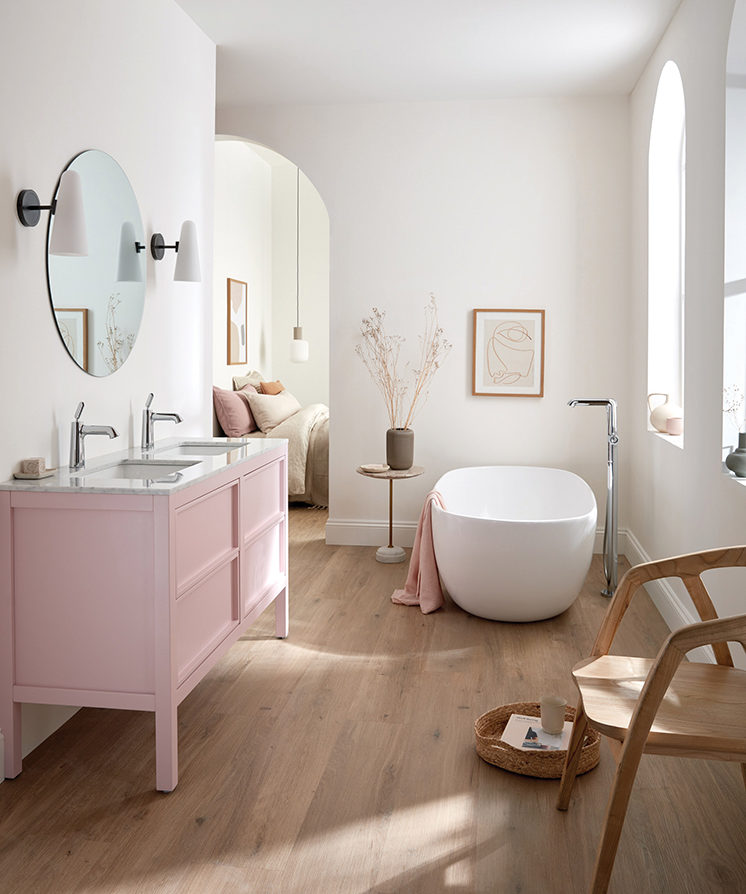 Image: Arrondi is VADO's first collaboration with interior and architectural designers, Conran and Partners. Mono basin, €372 and floor mounted shower mixer, €1,582 The VADO range is available from Earthridge International Ltd, Maynooth, Co. Kildare. 
10. Buy into the circular economy
Made of recyclable fabric, with plastic-free seat fillings, the new super sustainable Gaia sofa from Sofology is completely staple free. Not only can it be taken apart in minutes, it can also be recycled and repaired with ease. Designed in collaboration with TV architect George Clarke, this could be the last sofa you ever need to buy.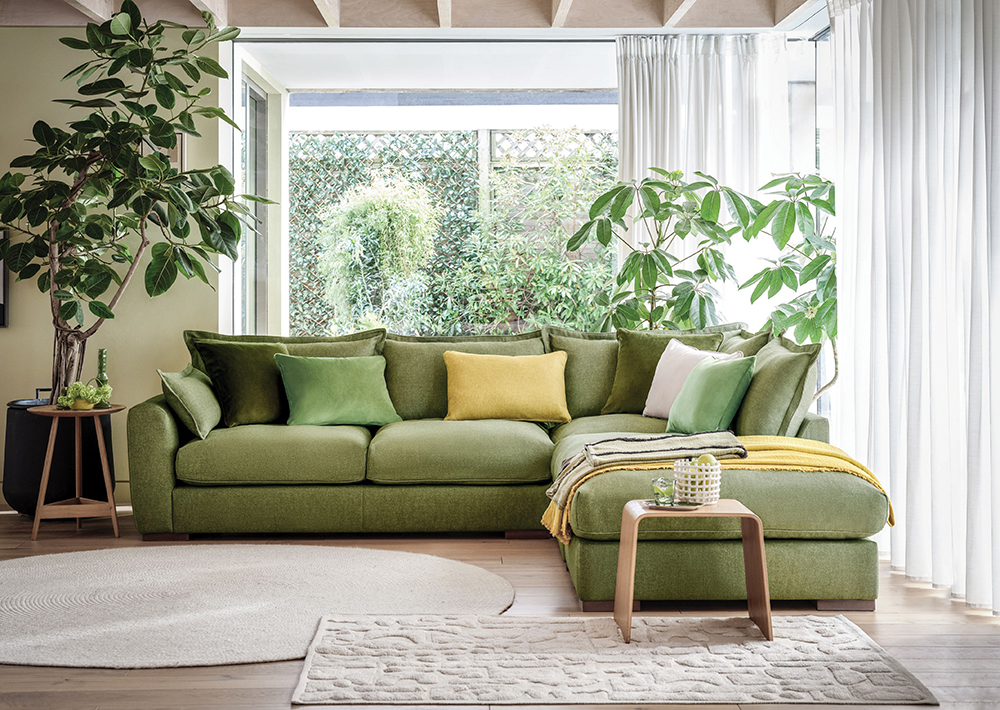 Image: Gaia sofa, priced from €850, Sofology.
If you've worked through this list and are hungry for more, check out our special feature on 7 easy updates to give your home a refresh.
Share This Article