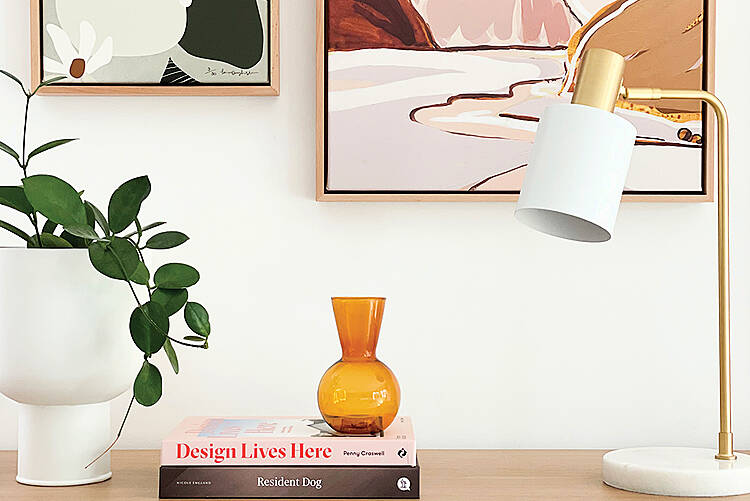 From adding a splash of bright colour to your walls to making good use of an alcove, here's some ideas to get you started.
Words: Ciara Elliott
Does your home need a refresh but you're short of time? No problem! These seven easy updates are designed to bring some colour and joy to your living spaces without becoming a major project. Read on for our top tips and fixes.
1. Embrace laid-back interiors
The fashion and interiors world might be going berserk for the 'Coastal Grandmother' look now, but fresh blues and whites are an interiors look that has really never gone out of style. Change out heavier materials for lighter fabrics and all-weather materials in jaunty stripes and fresh white cotton. Mix bleached-out wooden accessories with freshly painted walls and floors and add simple rugs and natural baskets to create the relaxed, cosy feel at the heart of this inspiration.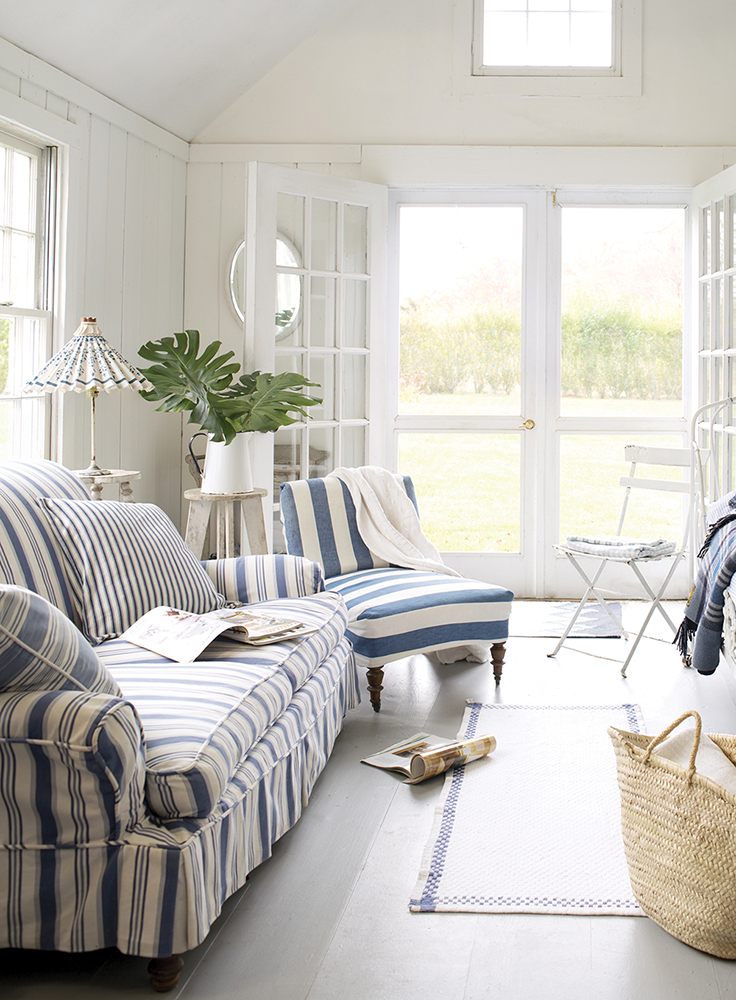 Image: Benjamin Moore Moonlight White 2143-60 from approx €35 per 0.94L, MRCB. Photography: Yvonne Purcell
2. Include natural materials
Incorporating nature into your home isn't just about adding plants and greenery. Natural, tactile textures can go a long way in making your home feel like a calming retreat. From raw, exposed woods, to fresh linens, rattan, bamboo, cotton, and jute, natural materials are breathable, eco-friendly and soft to touch. Even if you do just one thing to change up the feel, like replacing the main light fixture (as seen below), this is a lovely way to bring a natural touch to your room.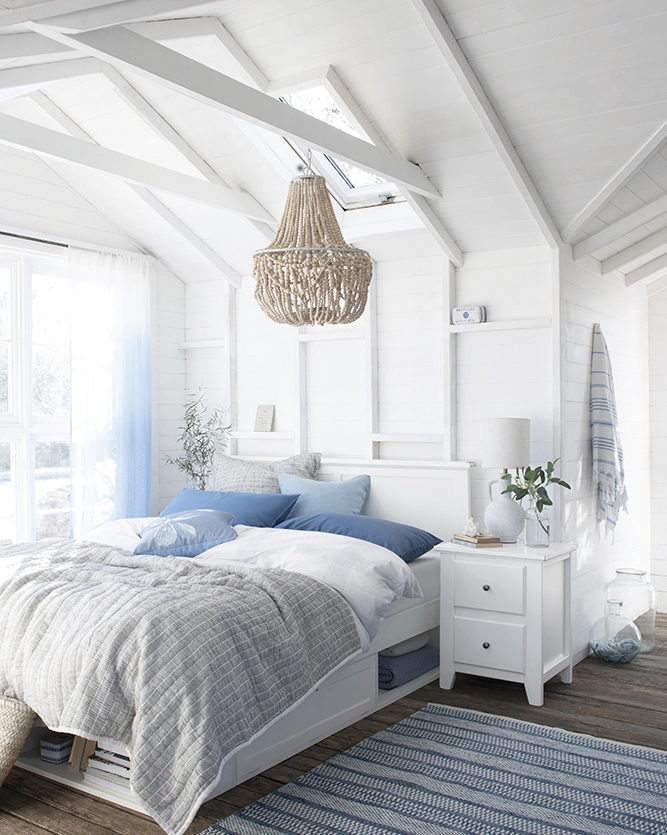 Image: Tahlia Easy Fit pendant lampshade with hand-strung wooden beads €86, Next

3. Change out your headboard
Nothing perks up an ordinary divan base more than a new headboard – and if you haven't changed out your headboard or fitted one before it is a lot easier to add than you might think. Simply find the holes already drilled into the bed base and screw the bolt into the hole. Slide the headboard onto the bolt screws and adjust accordingly.  A light material such as wicker suits a natural and boho vibe and works perfectly in a relaxed bedroom scheme.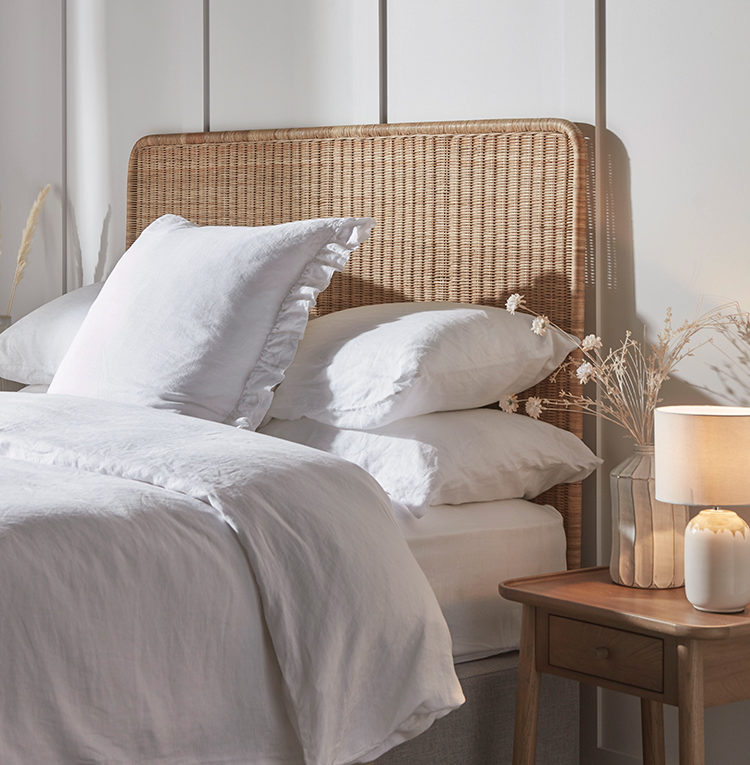 Image: Wicker headboard available in either double or kingsize, €288 - €550, Cox & Cox
4. Make use of an alcove
Now that working from home has become the norm for so many people, our homes are working harder than ever and space is at a premium. It is time to put often-forgotten spaces to best use – and we can't think of anything more versatile than a built-in desk or dressing table and floating shelves. You can fit wall-mounted lighting to save on space – just make sure you have enough sockets to hand. If the area is in your bedroom you could even hide it behind stylish curtains so that you can forget it is there while you zone down for evening and relaxation time.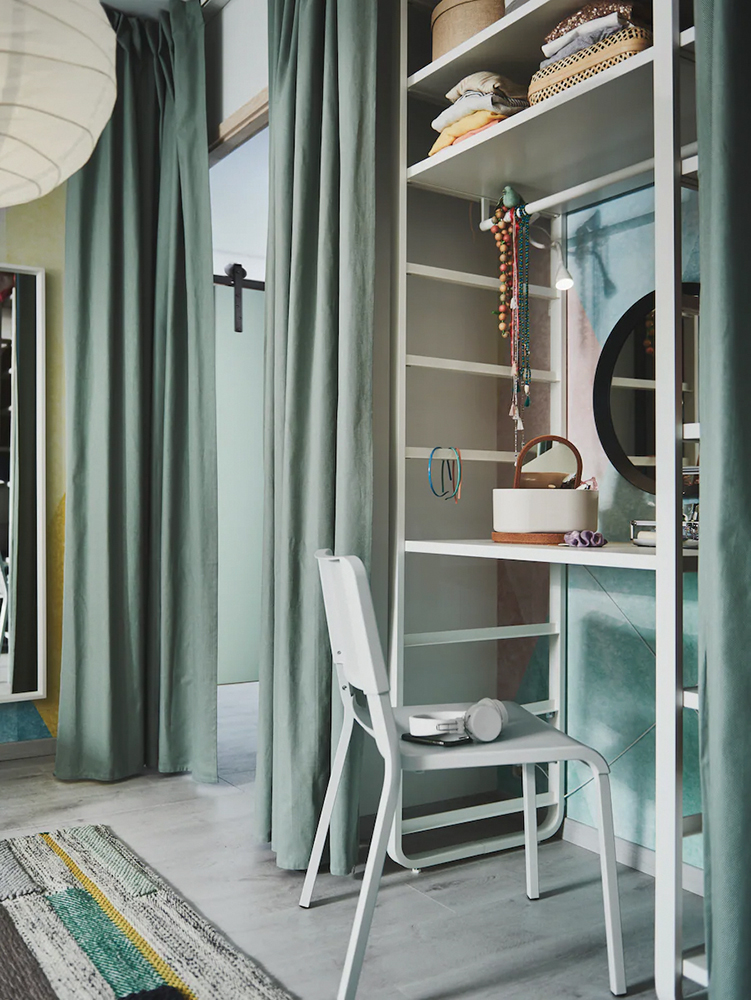 Image: Elvarli wardrobe combination, from €159, and Teodores chair, €30, Ikea
5. Add a gallery wall
When it comes to an art wall, just about anything goes, but deciding on an overarching theme or style is a good place to start. With your chosen style in mind, you can then decide whether you are going to keep it orderly, with a tidy grid structure, or mix it up with an array of different sizes and include other pieces such as small framed postcards, wall hangings and favourite photos too. Don't be afraid to mix and match light and dark frames for an eclectic feel.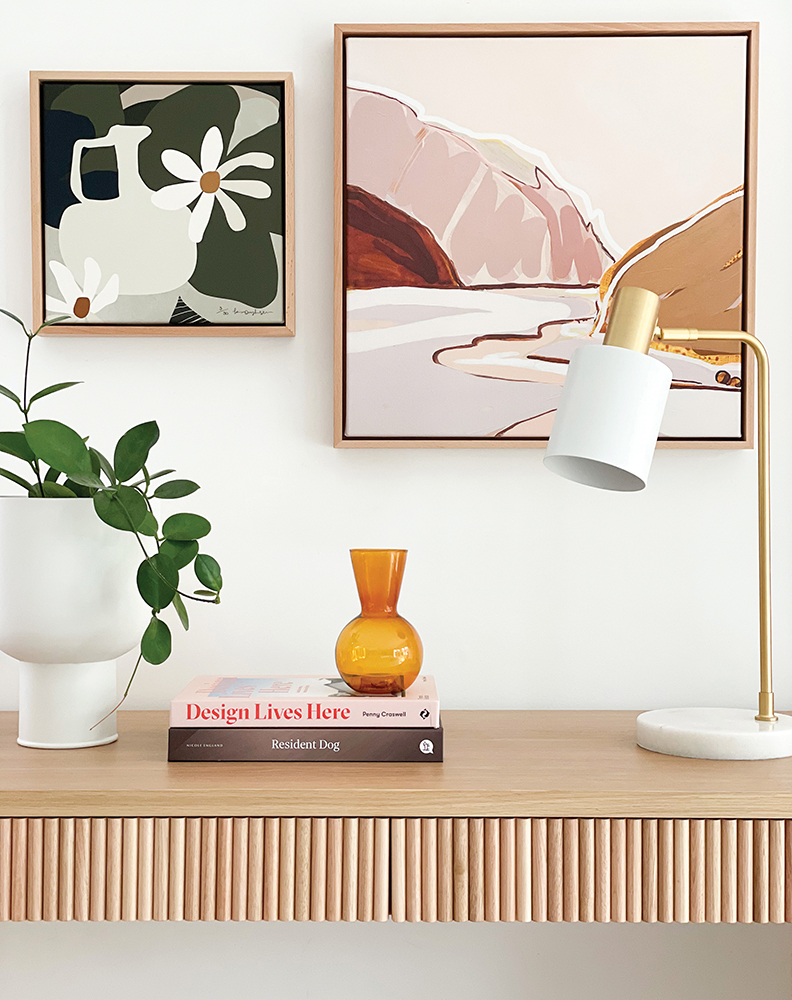 Image: Limited edition Jen Sievers artwork, Norsu
6. Experiment by using corduroy
If darkened windows are a must yet you want something more sophisticated than an ordinary black-out blind, try fashion's new favourite material: corduroy. If you are unsure, start with baby steps – try a corduroy cushion, foot rest, pouffe or throw, making sure to keep the rest of your decor slick and modern to avoid the feel that you're creating a retro throwback.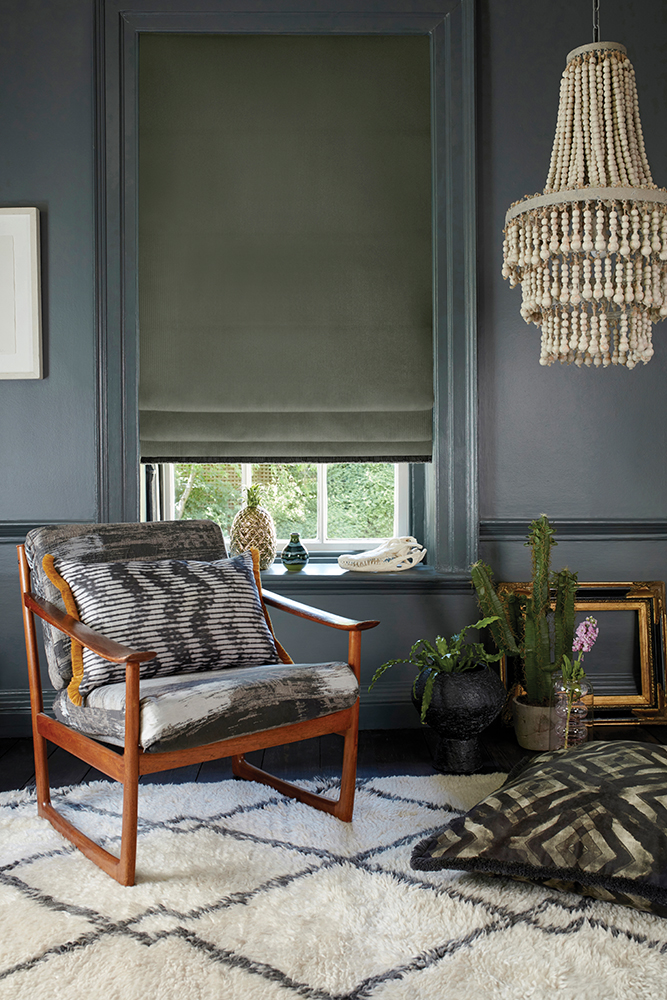 Image: Parker Caper Roman Blind with fringing designed by Abigail Ahern for Hillarys Blinds, start from €220 with €15 extra per blind for fringing, Hillarys
7. Decorate with yellow
Work this on-trend golden hue to create a scheme that is joyful and playful yet thoroughly grown-up. Whether you add accent shades of mustard or sunny lemon to dark neutrals or whites, or go all for it and paint a whole wall, bringing in this sunny shade will add a zing of zesty fresh optimism to any living room scheme.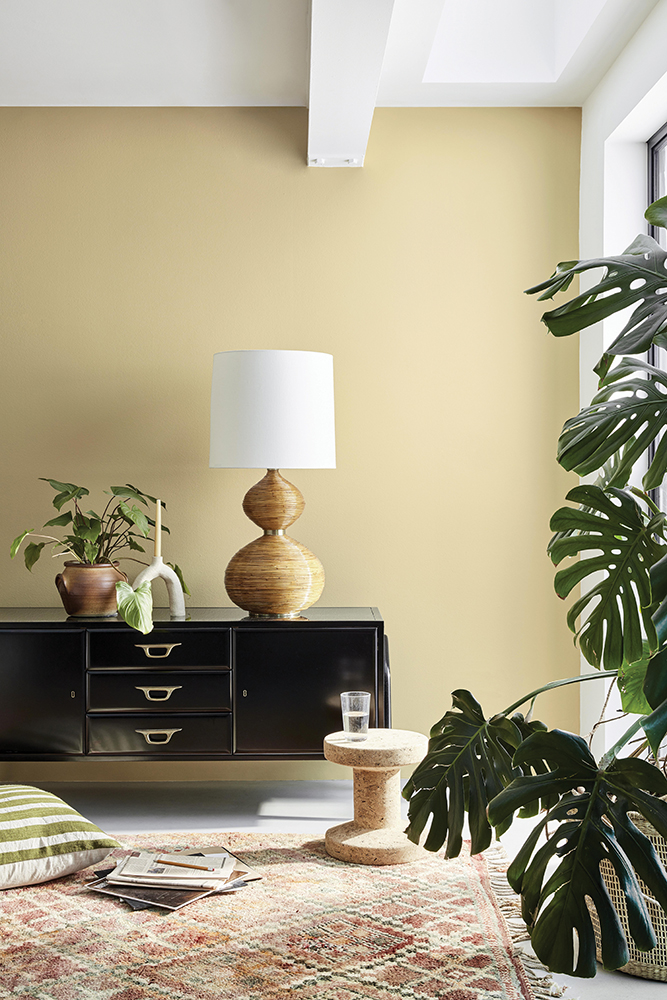 Images: Walls painted in Bath Stone Absolute Matt Emulsion, ceiling in Slaked Lime Wall, both paints €64 for 2.5L, Little Greene
Have we inspired you to get cracking with a few more improvements around the house? In which case, don't miss our 15 projects to tackle in a weekend.