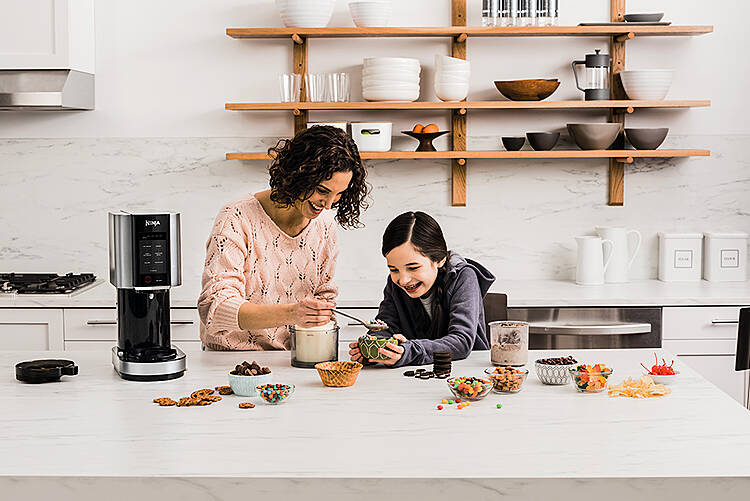 Make the summer last even longer with our pick of tech to help create memorable moments on both the sunny and slightly rainy days
Words: Ciara Elliott
1. Get your pizza chef on
Want to make the best pizza dough to host friends and family at home this summer? Check out the Kenwood Titanium Chef Patissier XL which offers an expertly crafted Simple Touch feature, allowing functions such as dough proving, dough kneading and chocolate melting. Be prepared to amaze your friends with your new-found skills!
Kenwood Titanium Chef Patissier XL, from €969, Harvey Norman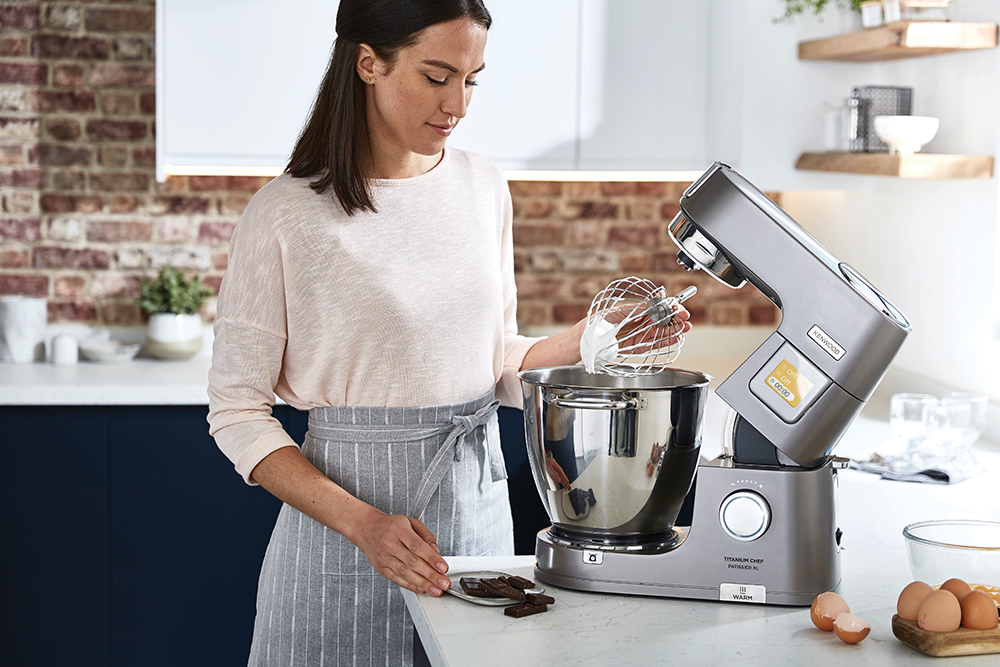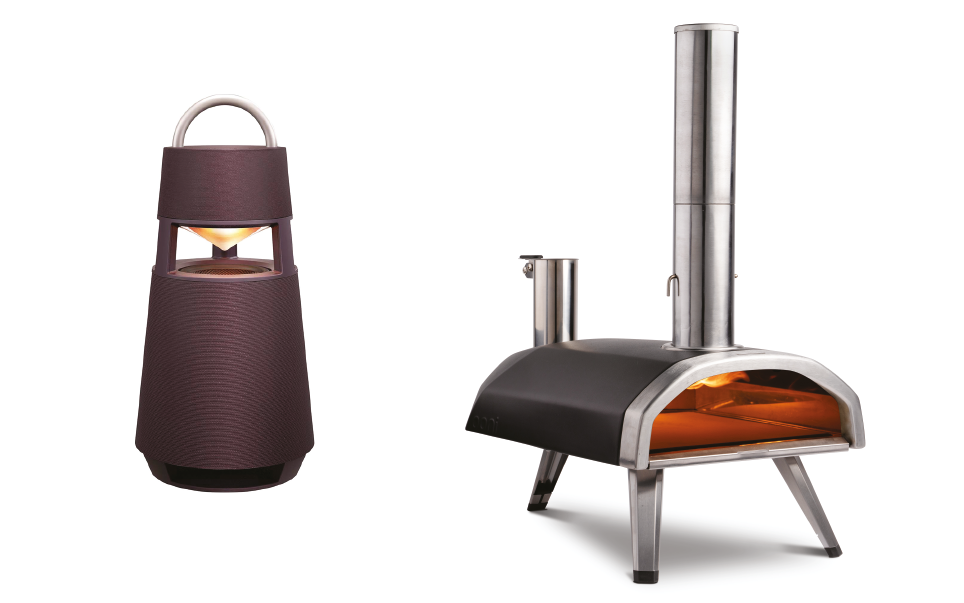 2. Create sounds of the summer
Portable speakers are great for taking your favourite music, podcast or audiobook with you wherever you want to go.
LG XBOOM 360 RP4 Portable Bluetooth speaker, €349, Currys
3. Feed the family
Perfect for entertaining, wood-fired Ooni pizza ovens are capable of cooking delicious and authentic pizzas in any outdoor space in just 60 seconds.
Ooni Karu 12 multi fuel pizza oven, €349, Ooni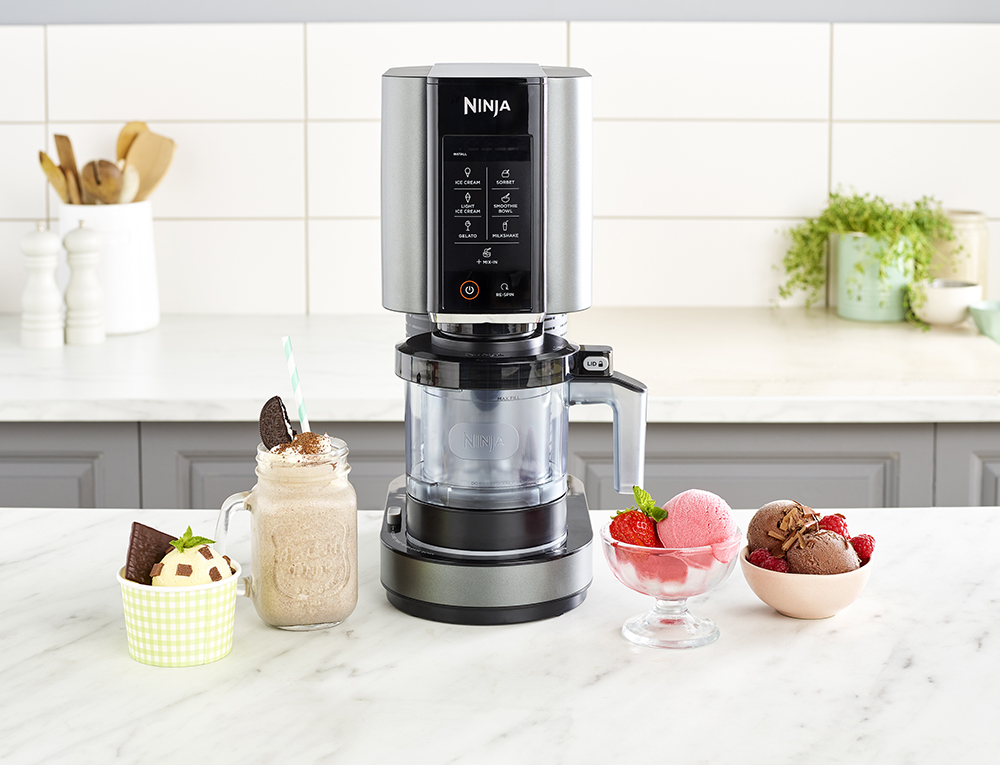 4. Make ice cream
Whip up some delicious homemade treats like soft serve gelato, sorbet, and milkshakes at the touch of a button.
Ninja CREAMi Ice Cream & Frozen Dessert Maker, from €219, Harvey Norman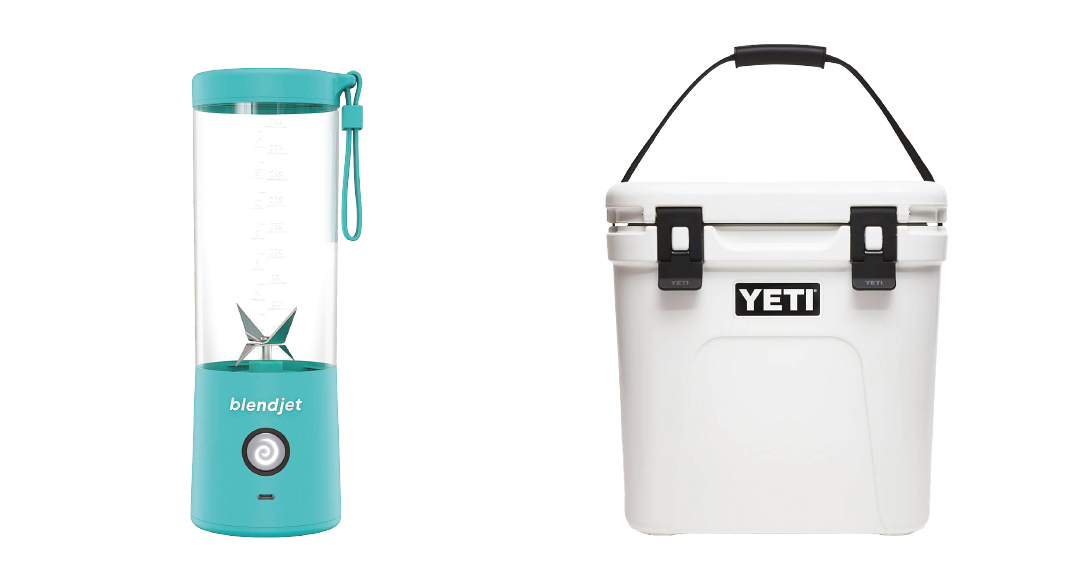 5. Whip up some smoothies on the go
Great for camping, picnics or even for your breakfast bar in your own garden, you can prepare healthy smoothies, slushies, frappes and even cocktails this summer with a take-anywhere blender.
Blendjet portable blender, €50 Brown Thomas
6. Keep your cool
On a beach, in a park or at home in your garden, whatever the outside space a cool box for a picnic will always come in handy.
Yeti Roadie 24 cooler, €229.99, Arnotts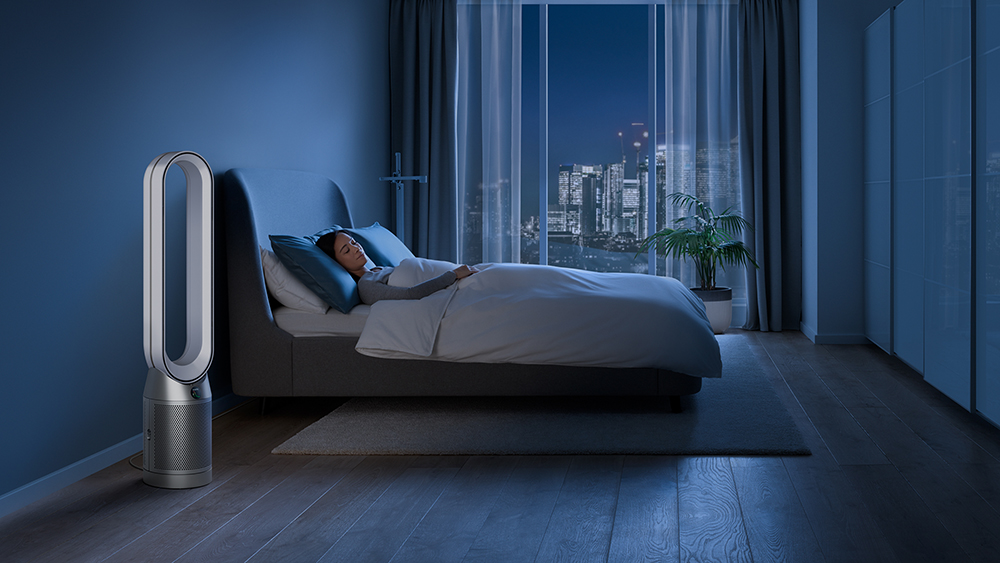 7. Feel that breath of fresh air
Want to breathe easy this summer, free from toxins and pollutants? The Dyson Purifier Hot+Cool takes indoor air quality to a new level. It not only manages to capture irritants such as dust, allergens and bacteria, its filter also traps potentially harmful formaldehyde found in flooring, furniture and fabrics, converting it to water and carbon dioxide.
Dyson Purifier Hot+Cool, €629, Harvey Norman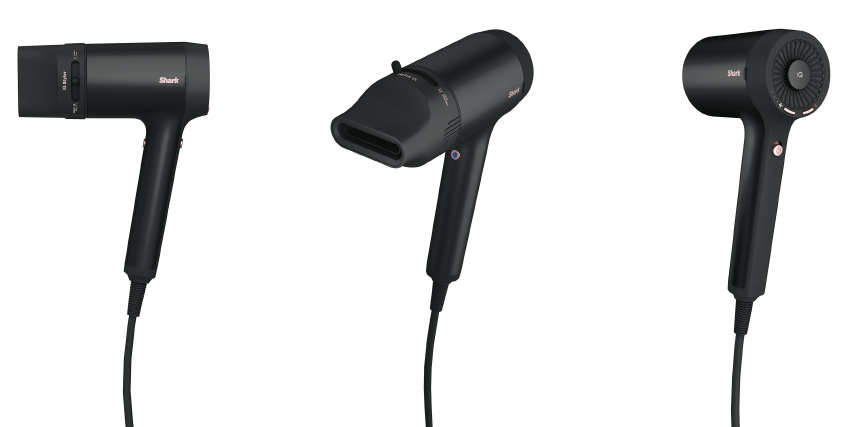 8. Banish the frizz
Does your hair go crazy in summer? It might be time to treat yourself to a powerful, salon-style hair dryer that dries hair quickly, and has flexible settings making it easy to get great results. Enter the 'Shark Style iQ' which combines rapid air power with next-generation intelligence, generating high-velocity heated ionised air for fast drying with no heat damage.
Shark Style IQ in Black and Gold, €179.99, Currys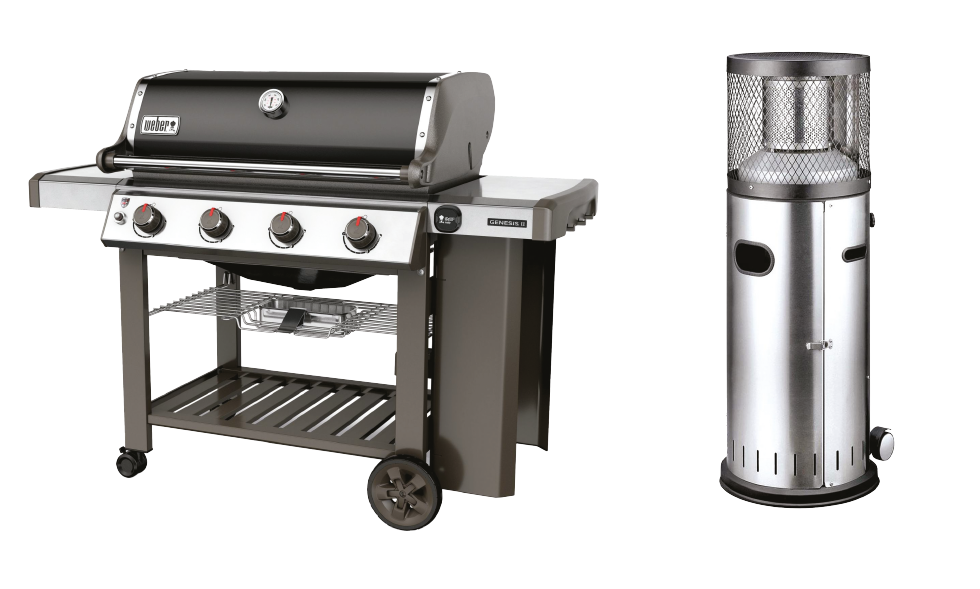 9. Now you're cooking on gas
Known as the quintessential gas barbecue since 1985, the Weber Genesis II was redesigned in 2019 and is packed full of features.
Weber Genesis II E410 GBS gas BBQ, €1,599, Weber
10. Just add heat
We all know you can never count on Irish weather, and even on the sunniest of summer days the evenings can still be chilly. So cover all bases and add some outdoor heating to your patio, if you can.
Enders Polo gas patio heater €349, Seán Hennessy
Using the summer months to get your garden in shape? Look out for a few things to avoid in 15 mistakes to avoid when planning your dream garden.
Share This Article