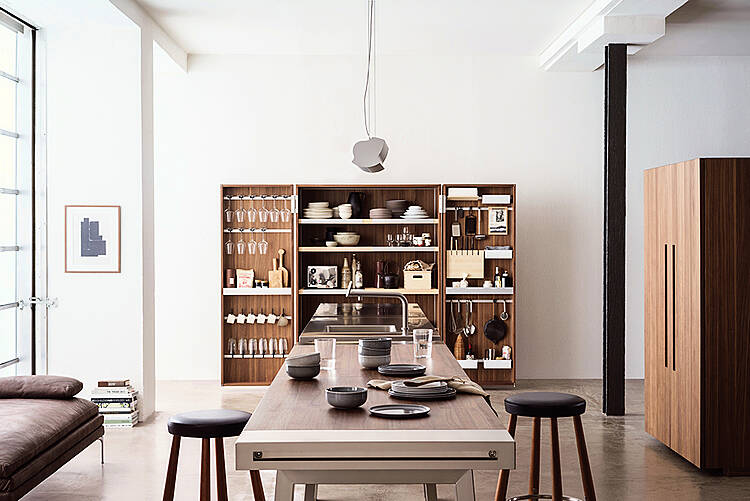 If you're suffering from a lack of storage, we've got 11 creative solutions to help you get your home under control beautifully
Words: Róisín Carabine
Storage (or lack of it) has always been an issue. But as our homes continue to take on even more functions – gym, office, school – finding smarter ways for how we store, display or hide our things is now a priority. Thankfully with the right strategies and flexible furniture it is possible to store well and stay sane. From tried and tested options such as fitted built-ins and hooks to more innovative ideas, we've put together the best storage solutions, for every space and budget so you can turn the spring clean into a spring clear out.
1. Sofa, so clever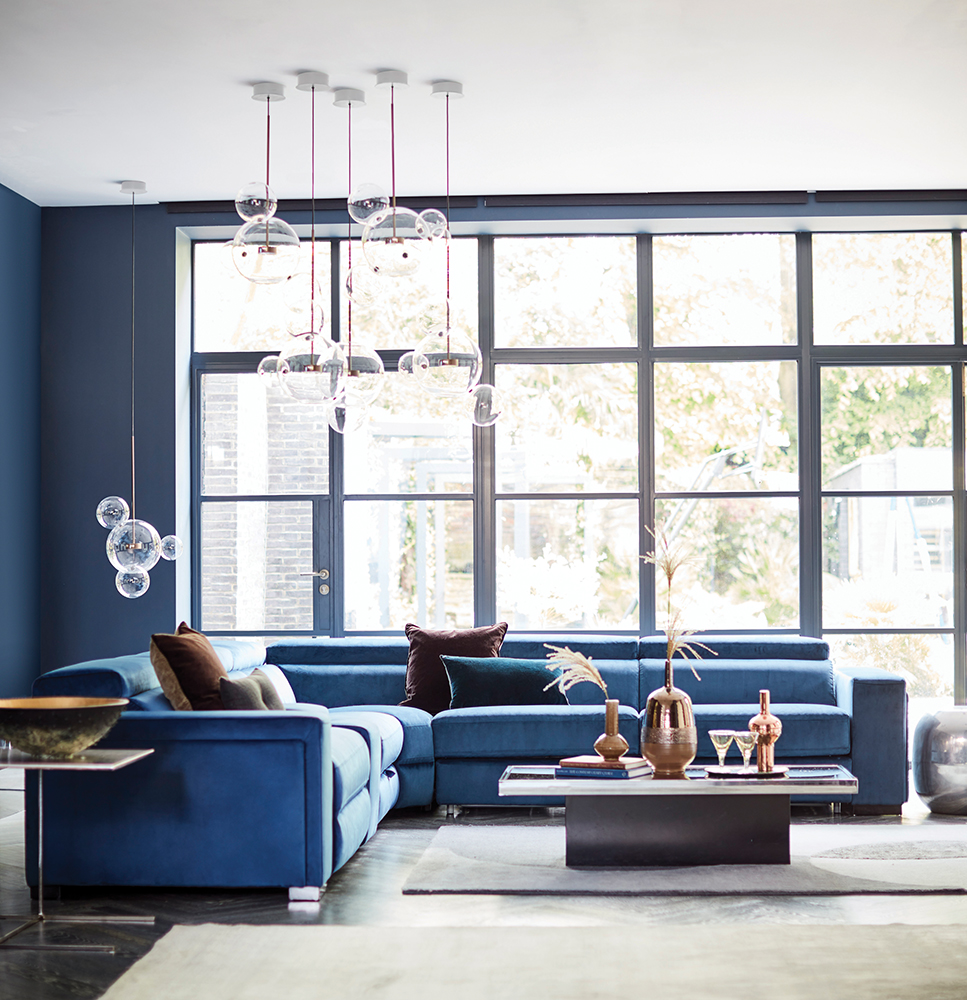 Image: DFS
In a living room your sofa can be your biggest storage asset, especially if space is tight and you don't want to use valuable floor area. This multitasking Storeaway Wander sofa (above) from DFS (€3,899) has lots of hidden features including in-built storage in the base and arm panels – perfect for hiding magazines, blankets or anything you don't want on display – as well as lights, cupholders and even a wireless charging port. It also comes with the option of a sofa bed which neatly folds away when not in use.
2. Hang it all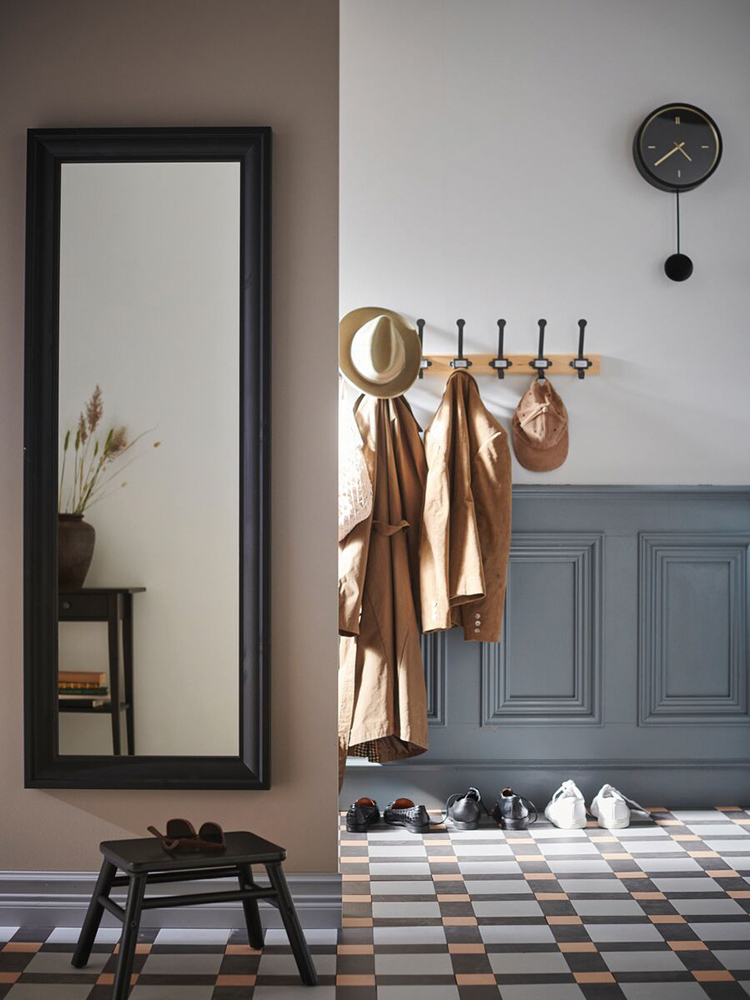 Image: Ikea
Never underestimate the power of wall hooks. They're the easiest, most affordable way to introduce extra storage – without taking up space – and, with the addition of simple name tags can stop your home's entrance becoming a dumping ground. Create an eye-catching display with decorative hooks or opt for something more practical like this Kartotek 5-hook rack (shown above), €12, from Ikea.
3. Wall to wall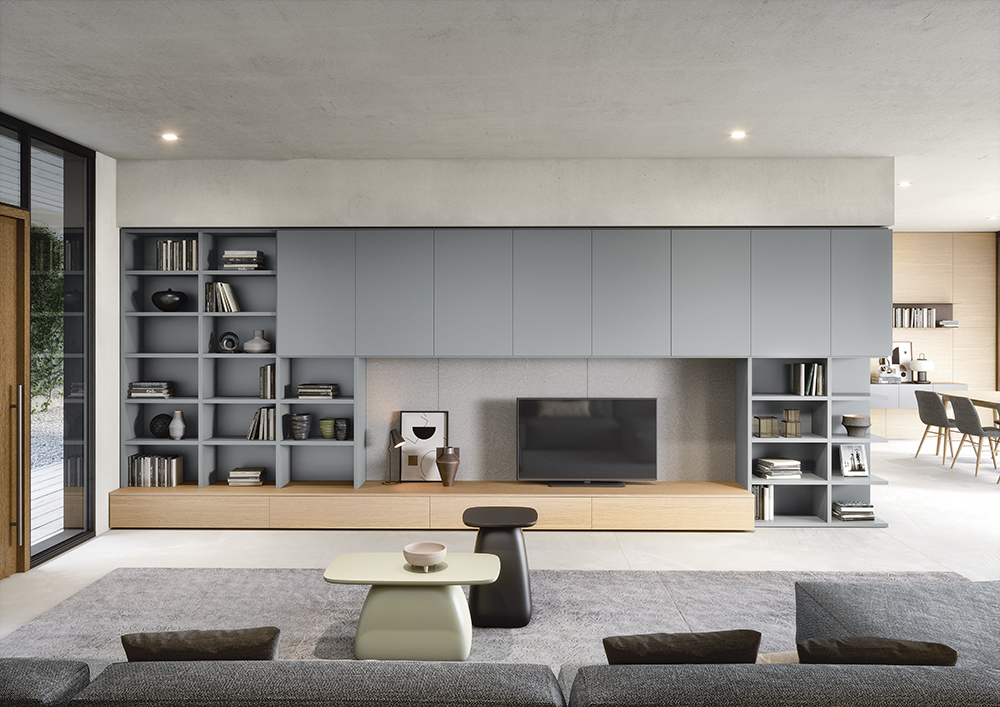 Image: Novamobili
Finding suitable storage for your TV and all the kit it comes with it can be tricky. A stand is an obvious choice but if you don't want the TV to dominate the space consider incorporating it into a bespoke media unit. This wall to wall, custom-made Box 30 system by Italian brand Novamobili, available in a choice of materials and configurations (from €750 per linear metre from Lomi Design, combines open shelving with slab fronted cupboards and pull-out drawers that double as seating.
4. Ahead of the curve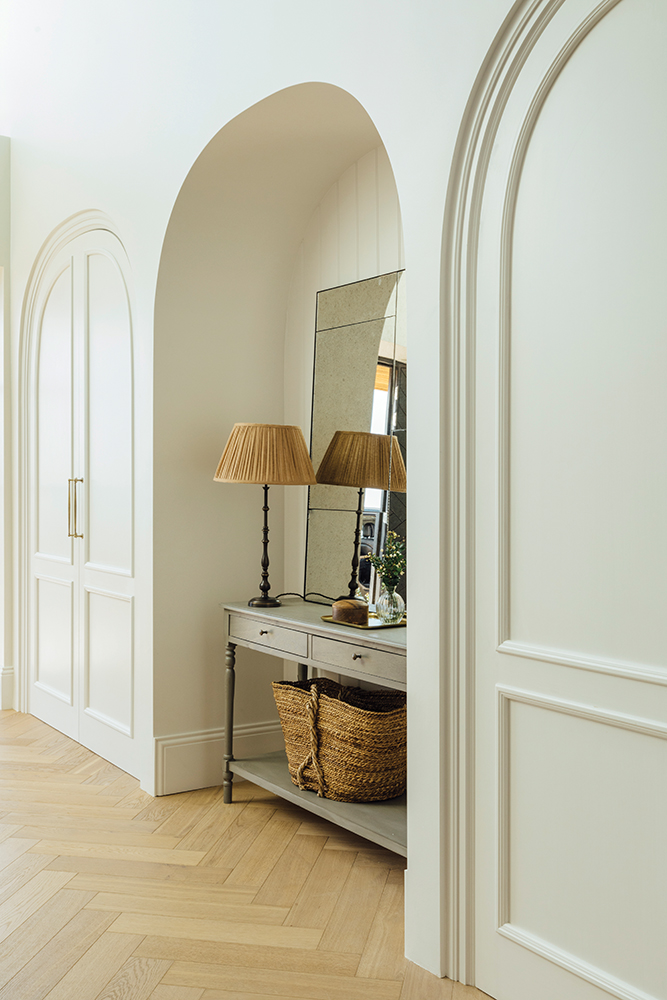 Image: Eilish Rickard Interiors
Fitted, closed storage is perfect for hiding all those things you don't want on show. In this tailored hallway (above) created by interior designer Eilish Rickard, curves lend an architectural touch to simple built-ins (by Newcastle Design), instantly elevating them from ordinary to extraordinary. "Behind the two pairs of double doors are floor-to-ceiling shelves, rails and drawers. I left the central section open to allow space for a console table, the obligatory lamp and large mirror," says Eilish.
5. Shelf control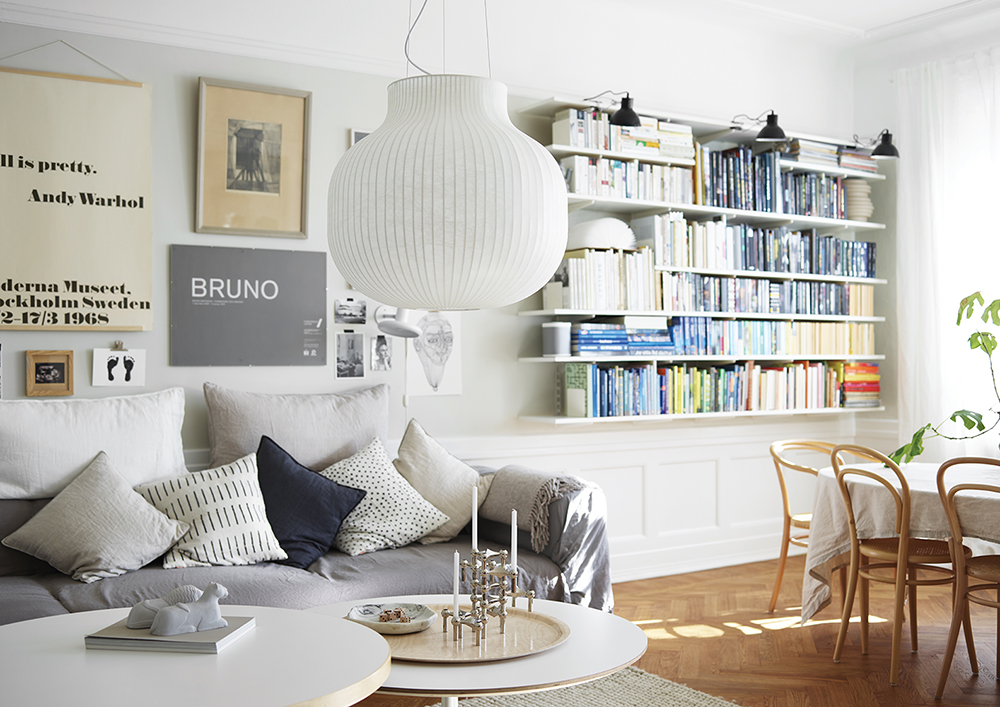 Image: The Organised Store
Wall shelves are an obvious storage solution, however a fully customisable design that can grow and be altered as your needs change is a serious game changer. This Elfa system (shown above, from The Organised Store) uses wallbands and brackets giving you total control of the configuration. Not only can you get shelves of every depth but they can be adjusted and repositioned or removed with ease.
6. A nook above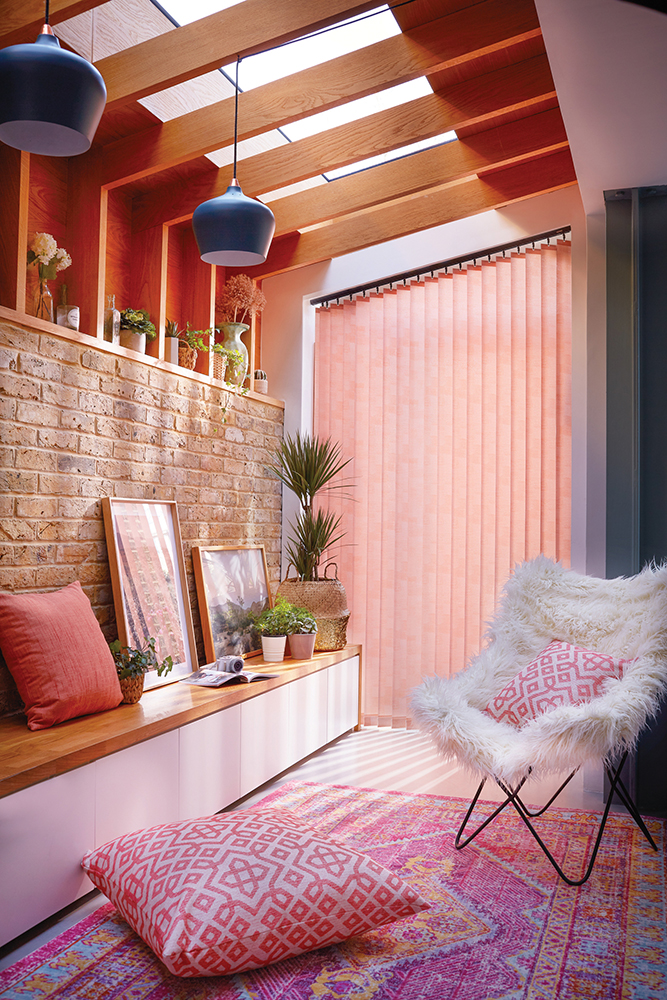 Image: Hillarys
Often overlooked and underused the 12 inches of wall just below your ceiling is prime real estate for implementing creative storage ideas. By extending the louvered ceiling down one side of the wall slightly and fixing a shelf beneath it, this homeowner has created a series of nooks in which to store and display plants. Genius! For a simpler storage hack, consider installing shelving around the perimeter of your room – or at least on the wall above the door.
Shown above, Vertical (Cubes Orange) blind with sloped headrail, from €87, (50cm x 90cm), Hillarys.
7. Side show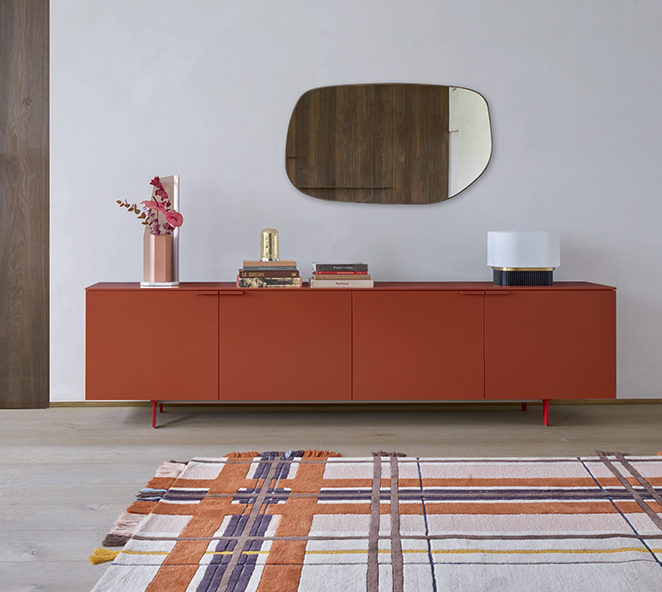 Image: Ligne Roset
Storage pieces don't have to forgo pretty for practicality. Stand-alone pieces can store, or hide, all your clutter and still look good. This Everywhere sideboard by Ligne Roset adds just the right amount of colour and personality in this otherwise plain room without overwhelming.
8. Sitting pretty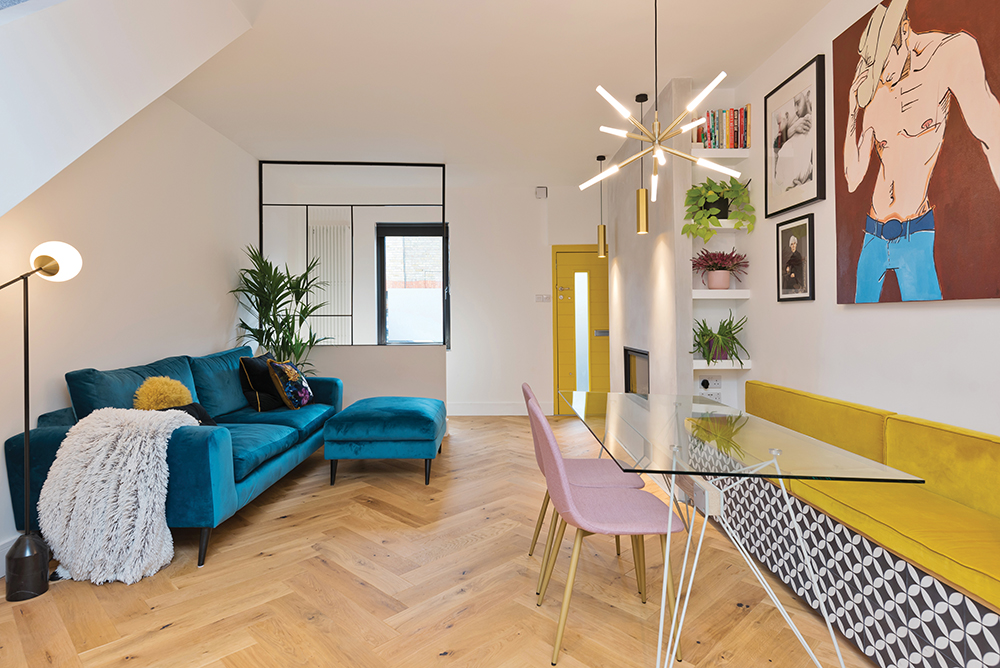 Image: InSpace
When adding extra storage isn't an option, it's worth considering furniture that serves double duty. Dublin designer Emily Cunnane's (InSpace) go-to piece of kit is a banquette storage bench. Here (above) she's substituted traditional dining chairs for a bespoke hinged banquette and made a design feature of it with upholstered mustard velvet cushions and striking black and white tiles (from Best Tile). For an off-the-shelf solution you could try a monks bench.
9. Divide and conquer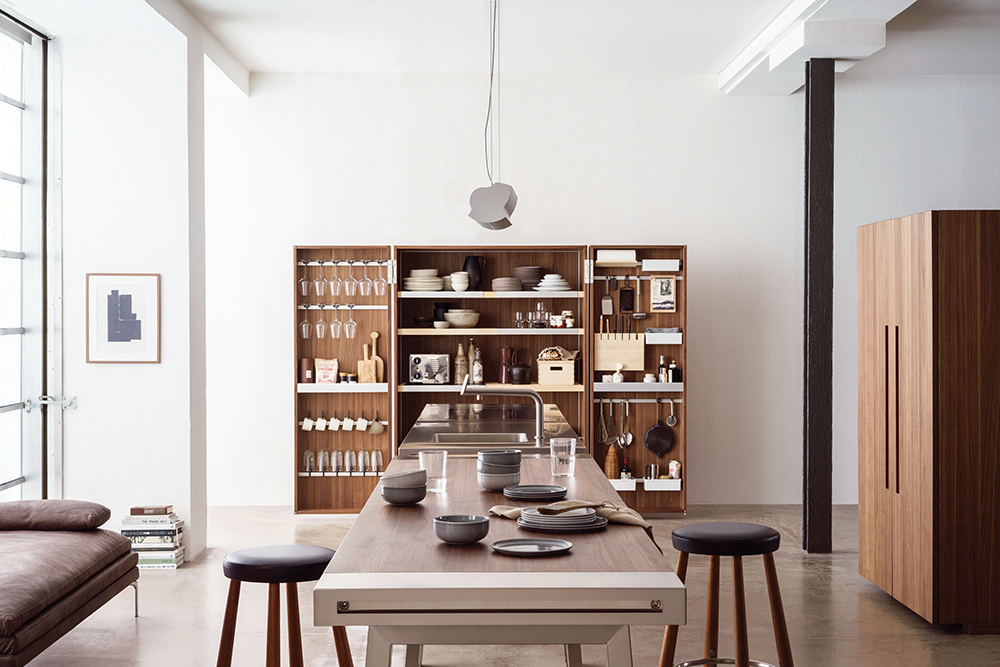 Image: Bulthaup
When it comes to really clever storage often it's what's on the inside that counts. This B2 stand-alone kitchen tool cabinet by German designer kitchen company Bulthaup, is a prime example of such genius. The inside is a neatnik's dream, beautifully crafted and brilliantly configured with hooks, shelves, rails and trays to accommodate every piece of essential kit. Now, look at your own cupboards and consider how you can organise them better.
10. The stair attraction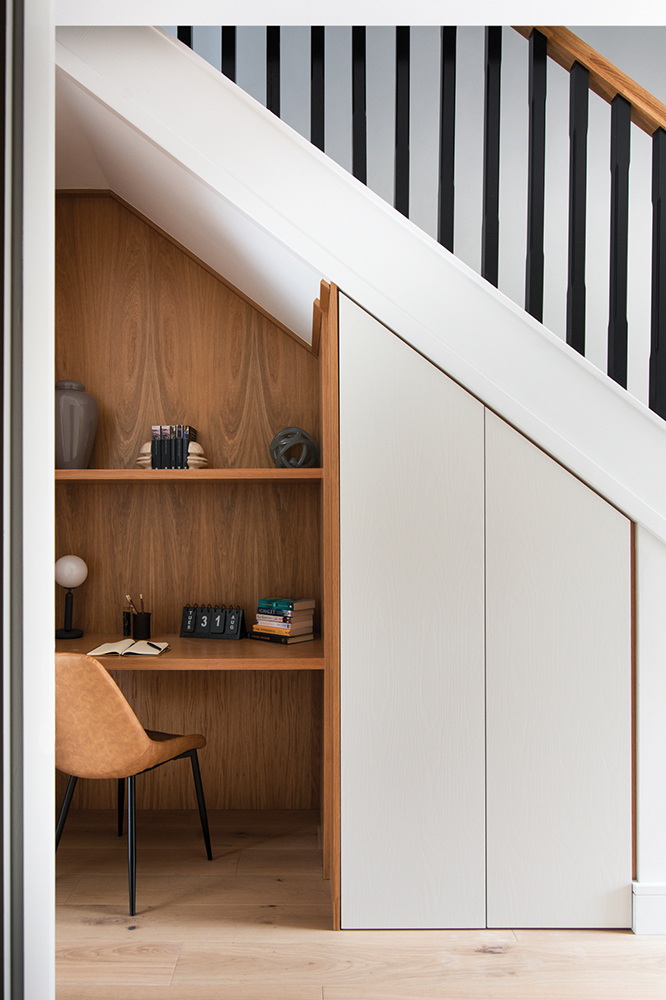 Image: Optimise Home
How fabulous is the hallway storage idea above? Be inspired to make the most of your space under the stairs by having it fitted with bespoke cupboards and even a desk. "We lined the workspace in oak panelling to match the oak handrail; the desk and shelf are floating to help the space feel open," says architect Denise O'Connor of Optimise Home. "Closed storage on either side, painted to match the wall colour, make the whole unit as discreet as possible."
11. Window of opportunity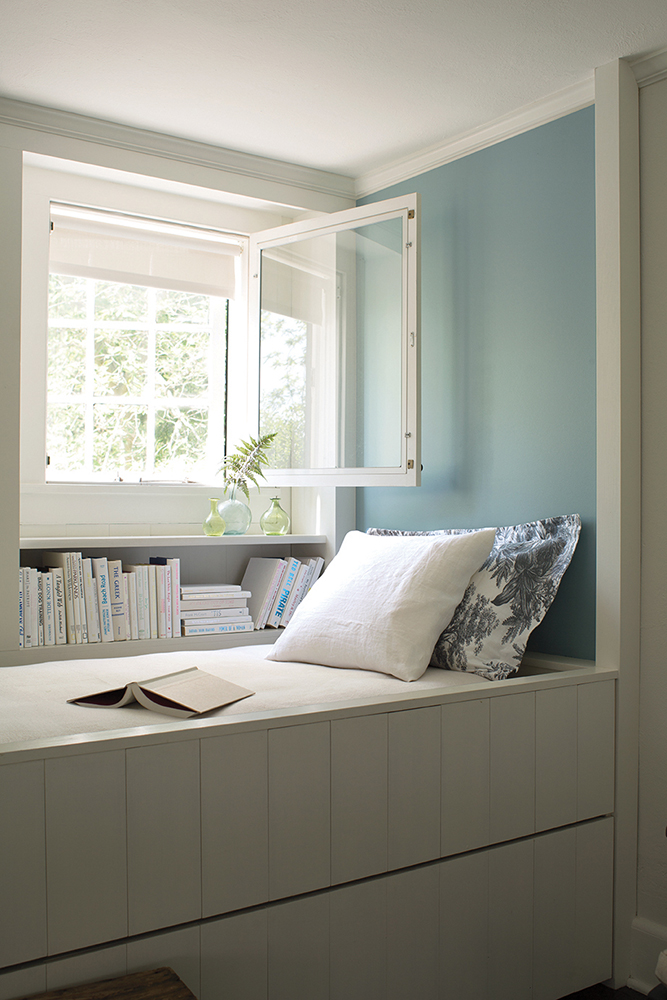 Image: Benjamin Moore at MRCB
If you're lucky enough to have a bay window, adding built-in seating will not only make the most of the view but it's the perfect opportunity to squeeze in extra hidden storage too. Maximise the design with a hinged seat and pull-out drawers or cupboards and build right up to just under the window. Shown above a window seat with walls painted in Benjamin Moore Sea Star available from MRCB.
Expert view: how to control your clutter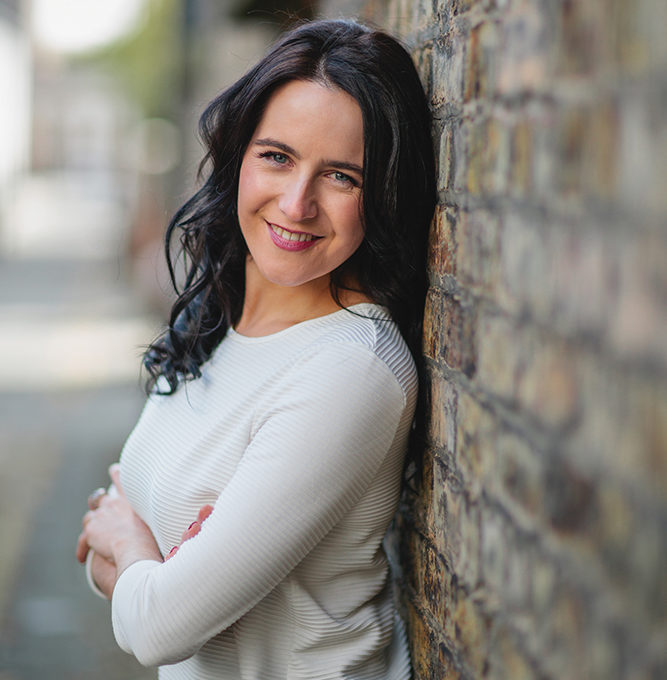 Sarah Reynolds, Ireland's leading professional organiser and founder of Organised Chaos, on the 7 reasons why your home feels cluttered – and what to do about it.
Not enough time... Once you accept that decluttering is a serious time investment, you can then can make time to do it.
You declutter sporadically... You can't declutter one Saturday a month and expect results. Make decluttering a priority and do it regularly.
You feel overwhelmed... Break your goals down; concentrate on achievable areas rather than tackling the whole house. Decluttering surfaces – such as bedside lockers and kitchen countertops – is a quick win and can help you feel motivated.
Too much stuff... If there's more stuff coming in than going out you need to stop accumulating. We don't need as much as we think.
Fear of letting go... Look at why you're holding on to items. If it's for sentimental reasons, keep those things in a memory box. If it's because they were expensive purchases, that money is already spent; you can't get it back. If it causes stress letting these things go, you're not ready to declutter.
Too much furniture... Buying extra storage may just be adding to the clutter. Assess your space and how you use it and always strive to keep floor surfaces clear.
You don't have any help... If you're not tidying up, others aren't going to be inspired to do so.
Get more tips from Sarah by following her on Instagram @organisedchaosireland
For more creative ideas on getting organised, don't miss Unusual Furniture Repurposing Tips and Interior Tips for Creating Work-Life Balance.