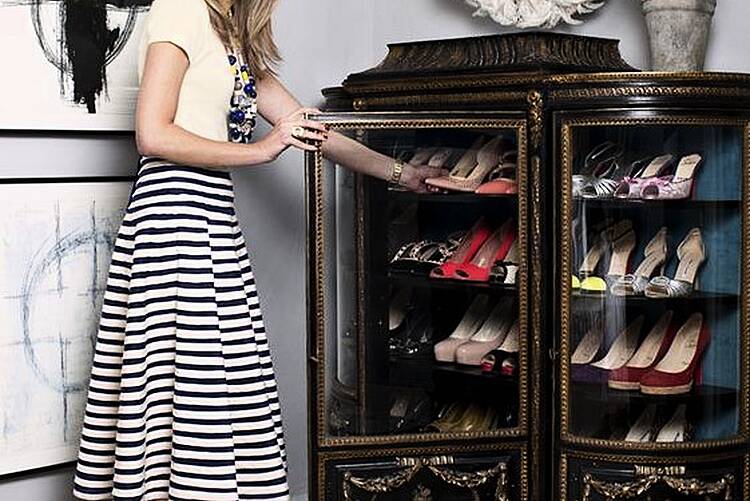 We're all moving in a more sustainable direction when it comes to home decorating, which is wonderful to see. Not only is it obviously a more environmentally conscious alternative to buying new, upcycling an existing piece of furniture means you end up with a piece that's truly unique.
A DIY home project will seem more exciting to some more than others, admittedly. So if you're feeling overwhelmed, here are 7 ideas for repurposing furniture that are easier than you think!
Turn a... suitcase
Into a... pet bed
Turning an old suitcase into a pet bed is super easy, and a great way to repurpose old luggage that's no longer practical for its intended use. Depending on what your furry friend is comfortable with, you may choose to add legs. These can be screwed, tacked or even glued on. Remove any dangerous fixtures from the hinge with a pliers and sandpaper. Add some cushioning and you're done. Hopefully your bed loves this as much as they love sitting in your actual suitcase as you try to pack.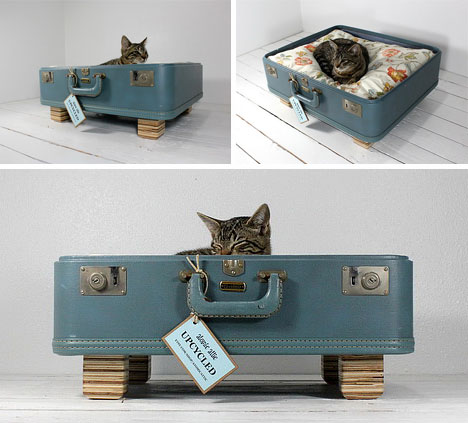 Image by Atomic Attic
Turn a... room divider
Into a... headboard
Depending on the condition of your room divider, this repurposing may not require any DIY at all. Alternatively, you may choose to add padding to soften the feel of your new "headboard", which can be done with some foam and a staple gun. This is also a great opportunity to add some beautiful fabric covering to the space.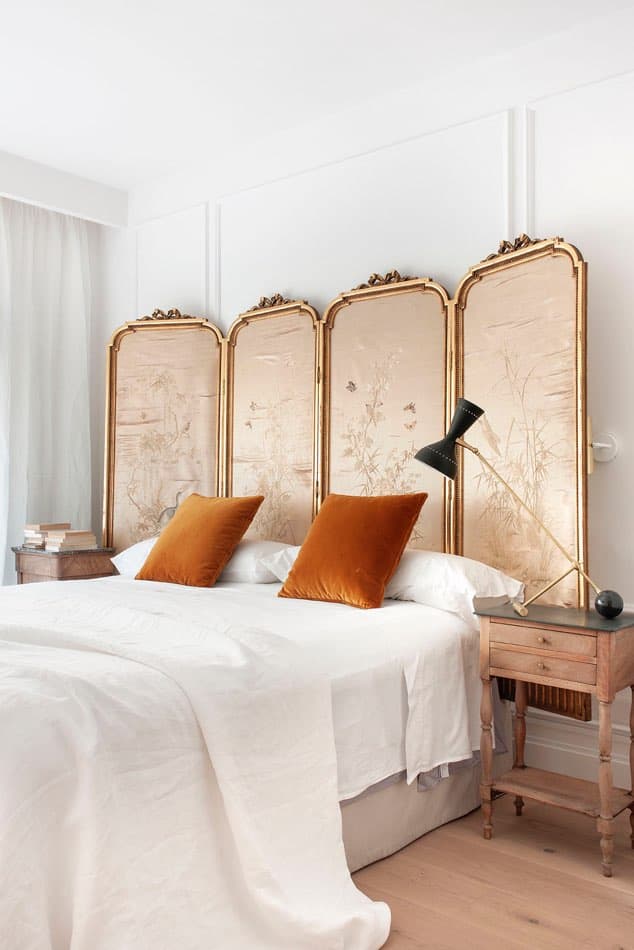 Image by Estudio María Santos
Turn a... chest of drawers
Into a... kitchen island
This is not only very simple, but also a great way to reuse a chest of drawers that's partially damaged. Simply remove some of the drawers (broken or not), and add pre-cut shelving in their place. Introducing a pop of colour to the interiors is a subtle and unexpected way to jazz it up further. Adding a towel rail or hooks to the end adds even more storage. Add some vintage-style door knobs and you've got yourself the perfect cottagecore kitchen island.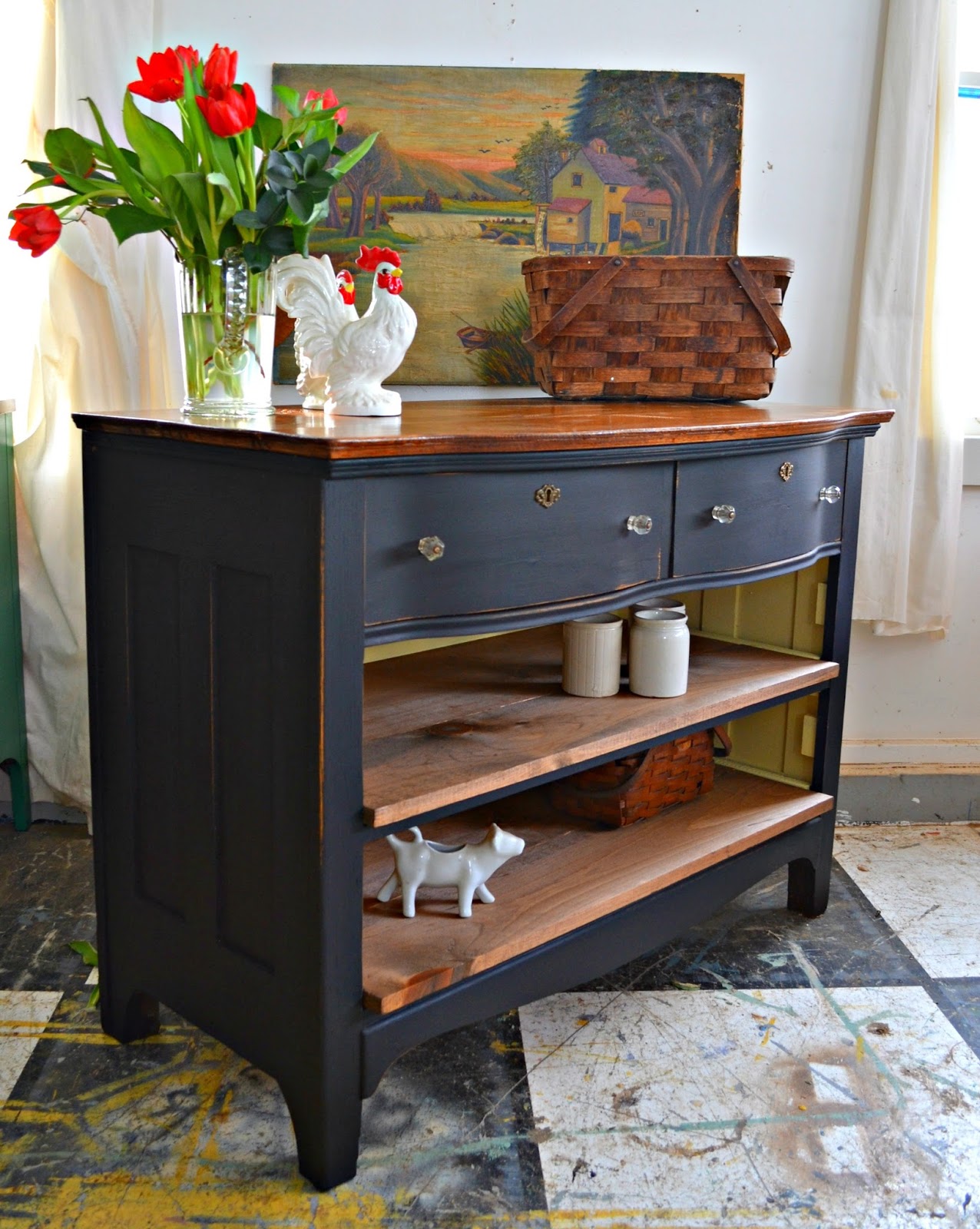 Image by Heir and Space
Turn a... drawer
Into a... beauty organiser
Speaking of old drawers, here's another use for your old drawers. This works best with shallow, lightweight drawers but could even be done using wooden wine boxes either. Paint and decorate as you please, and drill them to the wall. You may choose to insert dividers, small hooks for jewellery or additional pieces to suit your needs. This is a fun one because it's so customisable.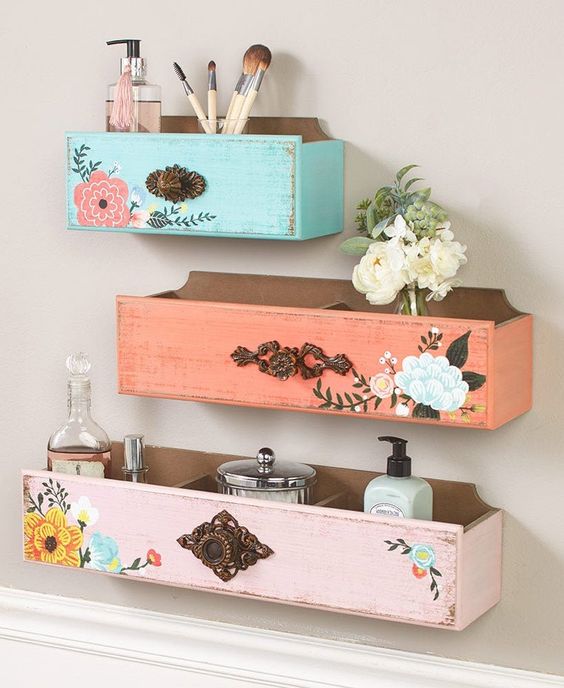 Image by Lakeside Collection
Turn a... ladder
Into a... pot rack
This repurposing project will require a skillful set of hands- if not two or three sets. Providing your ceilings are strong enough to take the weight, a suspended ladder could make the cutest pot rack in the kitchen, or even a hanging plant rack in any room of the house. A rustic, beaten up ladder will give you a vintage farmhouse feel... but for safety reasons, make sure the timber is heathy enough to avoid breakage.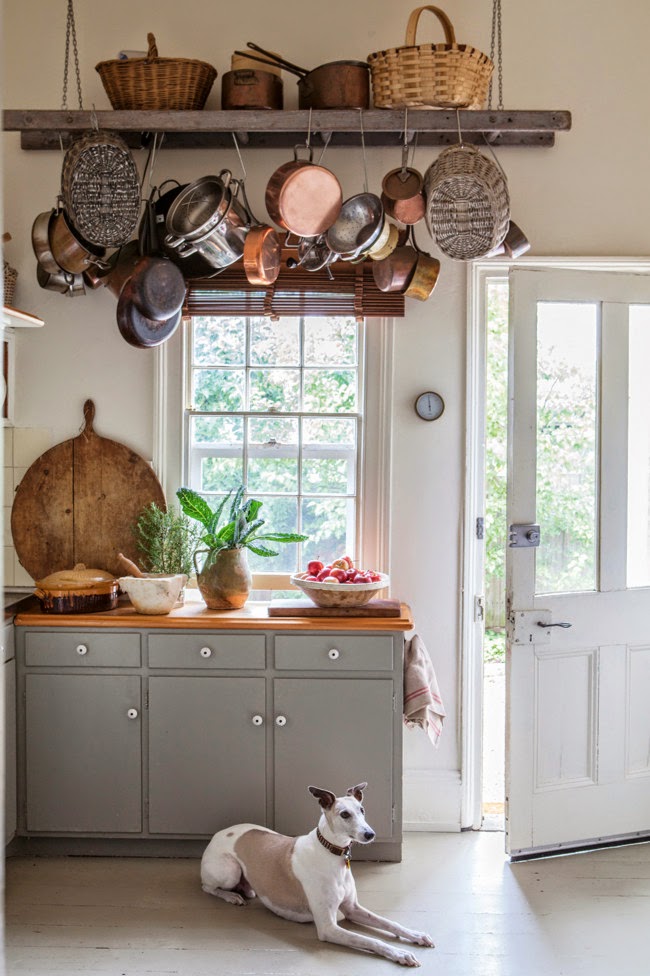 Image by Simon Griffiths 
Turn a... bar cart
Into... bathroom storage
Bar carts are still enjoying huge popularity. Part of the reason for this is their versatility. Carts can easily be moved around the house, and add a lot of storage to even small spaces. Using a bar cart to store your bathroom essentials offers a quirky alternative to traditionally bathroom cabinetry. Also a handy piece to perch your laptop and glass of wine on if you're a fan of watching movies in the tub.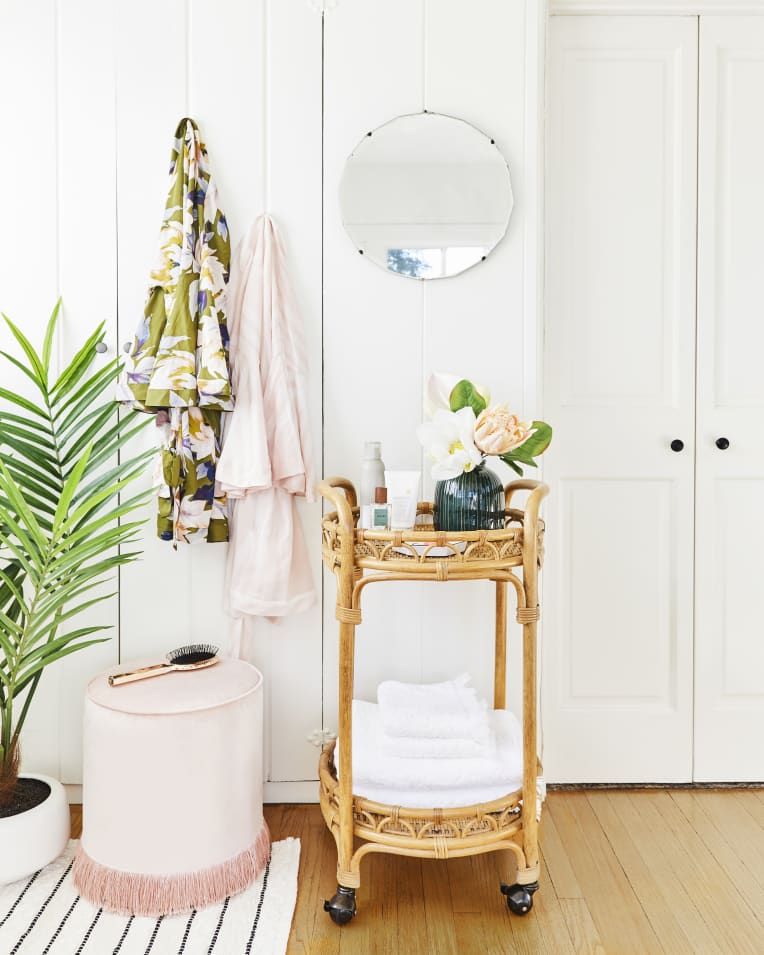 Image by Target
Turn a... china cabinet
Into a... shoe cabinet
Love your shoe collection more than your cups and saucers? Give them pride of place in an ornate china cabinet. This doesn't necessarily mean putting your muddy trainers on your granny's finest antique, but keep an eye out for secondhand cabinets or add a protective lining to the interior to avoid damage.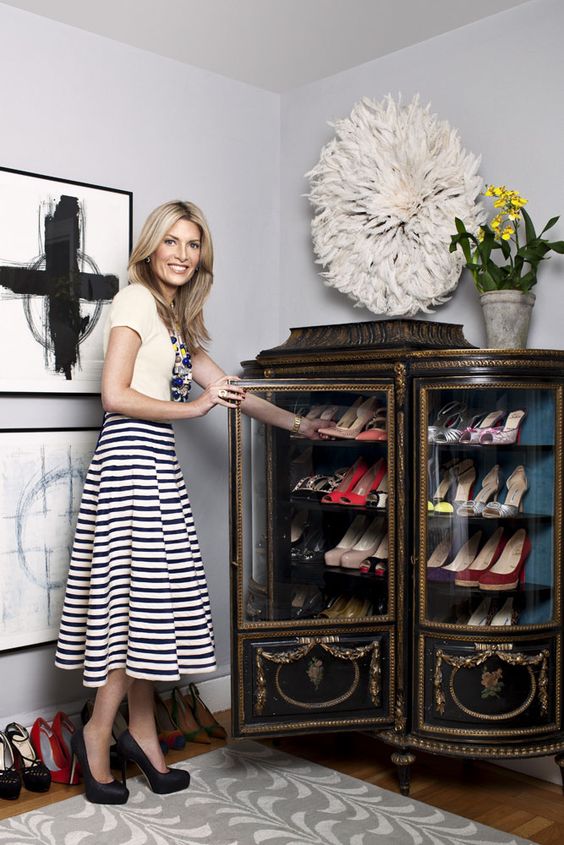 Image by Bjorn Wallander
If you try any of these ideas yourself, make sure you tag us on Instagram @houseandhomemagazine to let us see.
For more cheerful decor suggestions, check out our 10 favourite pastel homeware finds here. And keep an eye on the House and Home Instagram page where we post interior inspo daily.