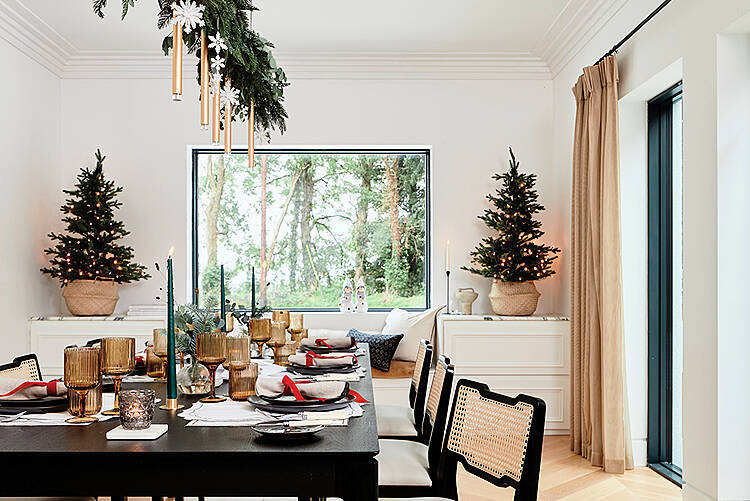 Keen to create a Christmas dining table your family and friends will never forget? Follow these five steps from interior architect Susan McGowan, and be inspired with her ideas for dressing the rest of her house in our featured real home.
Words: Ciara Elliott | Photography: Philip Lauterbach
1. Plan in advance
A good start is to decide on what defining elements you wish to use, like statement glassware or coloured ribbon. In this scheme, I kept it neutral with warm ambers, and festive greens. I wanted red, but not too much, so the napkin ribbons provided the punch needed and firmly establish the Christmas celebratory spirit.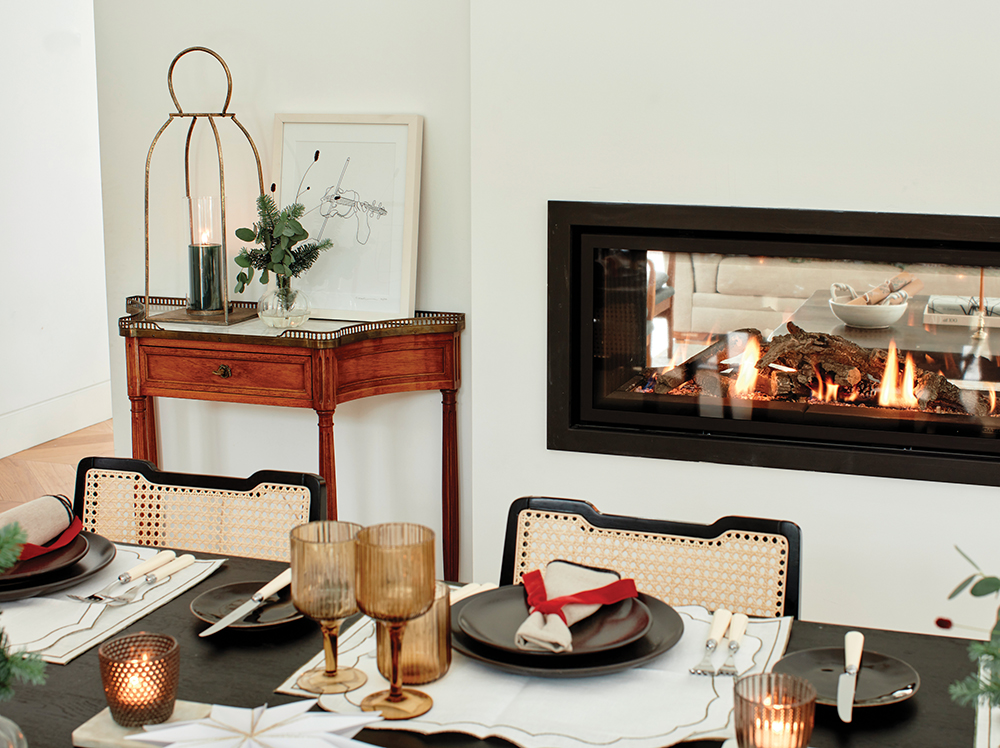 2. The centrepiece takes thought
This is the focal point of the table, but be careful not to over clutter or introduce pieces that are too voluminous as these may disrupt conversation. For big events, I often create a centrepiece up high which keeps surfaces clear for all the necessary pieces. Look out for a statement arrangement, or a unique piece that will really set the scene.

3. Linens, greens and florals
Once you have these chosen, have a look out for complementary accessories like decorative wine tags and holders.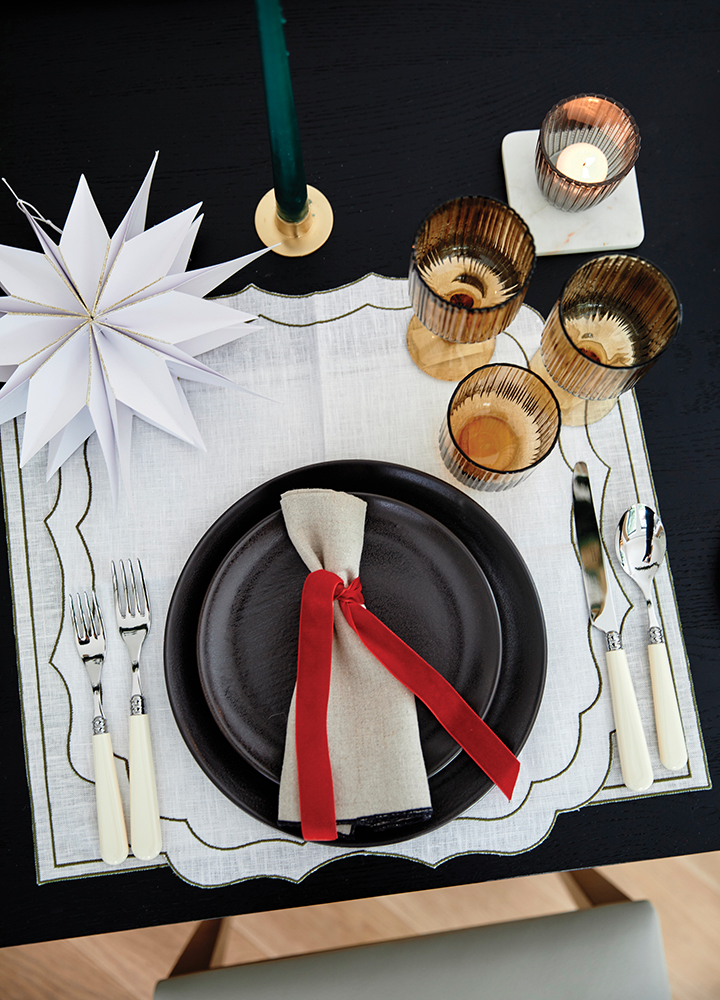 4. Cutlery and crockery
This doesn't always have to cost a fortune. An elegant white set can be adorned with accessories to suit any theme. Cutlery also adds oomph. Think brass, gold or black.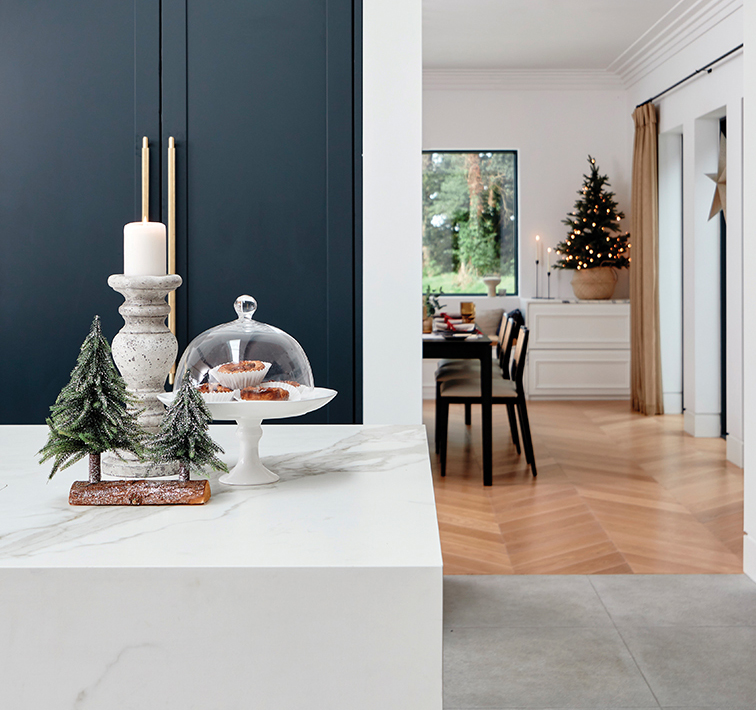 5. Get your craft box out
Add ribbons, tags, dried flower, twine or even pretty baubles to each setting. Calligraphy is beautiful, and it's a skill you will never be sorry to have learned.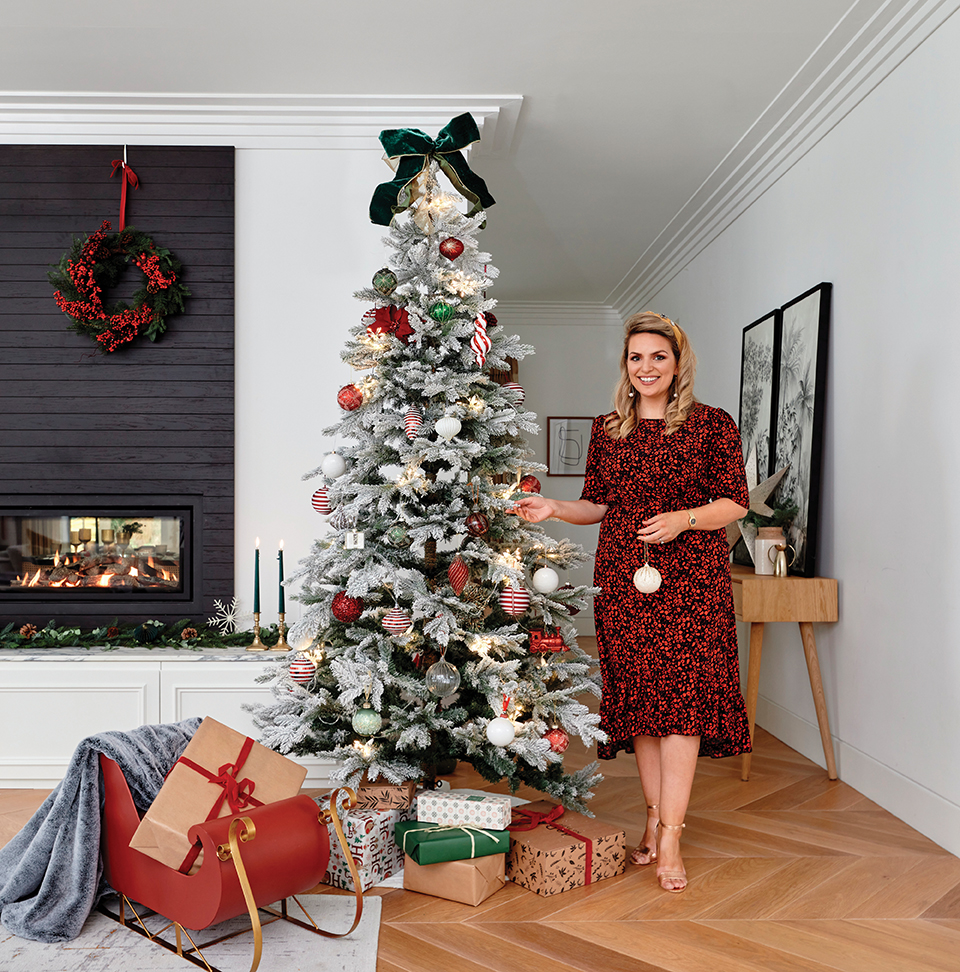 To read more about Susan's beautiful home transformation – and pick up some more Christmas decorating tips – don't miss her story here. And to find out more about Susan and her work, follow her on Instagram @ashenandcloud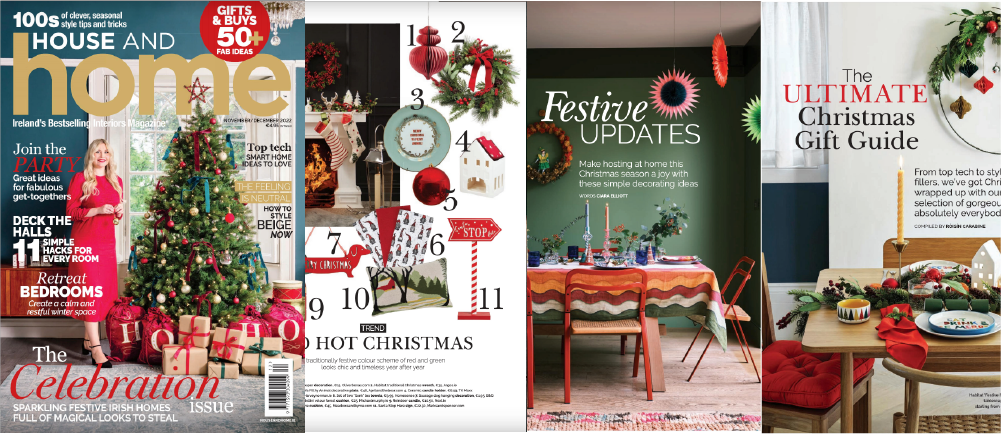 Looking for even more Christmas inspiration? The House and Home Celebration issue 2022 is out now! Don't miss it for: more Irish homes at Christmas, fabulous party ideas, simple decorating hacks, gift ideas, and much, much more!
Share This Article